Best cars for all seasons
The song Four Seasons in One Day by Crowded House very often sums up the British weather, even though they're from New Zealand. The British weather is notoriously fickle. While we may be tricked by the sunshine, it can turn into heavy downpour at a moment's notice.
So with this conundrum in mind we've picked five vehicles which, in our opinion, can handle any variety of weather thrown at you come rain or shine.
Volkswagen T-Roc Cabriolet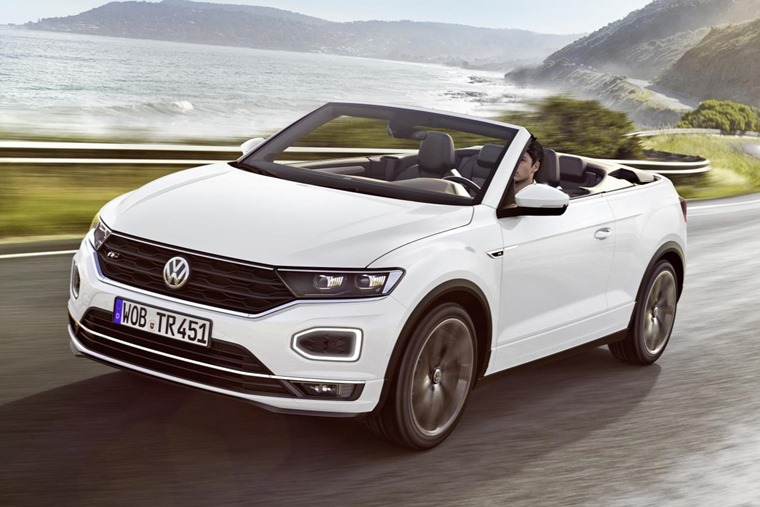 For better or worse, when you think of an all-season vehicle this is probably what you'd picture – after all, what other vehicle comes primed for summer (soft-top) and winter (optional 4WD) in one complete package? Whereas the previous generation Range Rover Evoque attempted something similar, Volkswagen has latched onto that niche market with its new T-Roc cabriolet.
The T-Roc Cabriolet features a classic soft top which can open automatically in just nine seconds. The cabriolet also comes in two-door guise with no B-pillar, differentiating it slightly from the regular T-Roc. This is to allow for the soft top to retract and expand into the bodywork.
With pretty decent performance figures from the two TSI engines (1.0-litre three-cylinder offering 113hp and 200Nm torque and a 1.5-litre four-cylinder turbo petrol with 148hp and 250Nm) it's a car that ticks all the boxes.
Jeep Wrangler
We didn't necessarily want to make this list so SUV-centric, but as the Wrangler is so easily modified to fit whatever weather or challenge is thrown at it it seemed too obvious not to put on.
While the exterior design remains bold and rugged - and it is immediately recognizable with its traditional Jeep design cues from the round headlights to the seven-slot grille - its the level of customisation it offers that makes it an ideal all-weather car.
Featuring removable doors, fold down windshield and even removal roof panels if you really need maximum airflow and sunshine in the car, the Wrangler was built for open-air freedom.
And while it's as good in adverse weather conditions as you'd expect, the level of comfort and refinement on-road really surprised us.
Audi A4 Allroad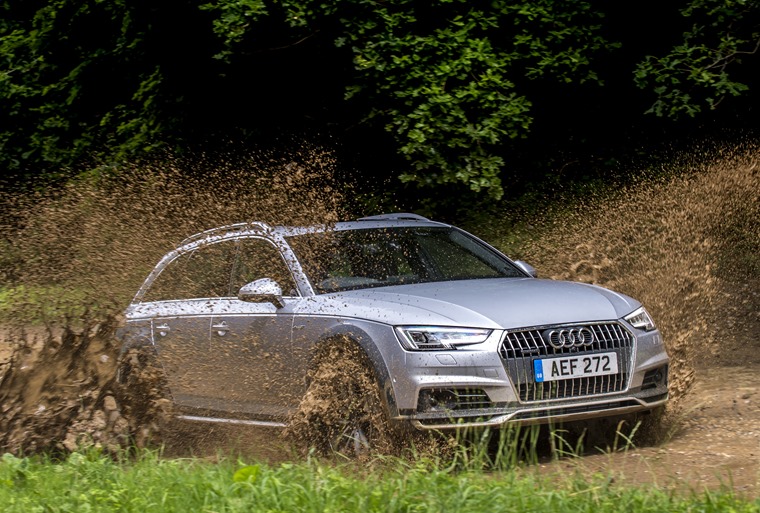 The Audi A4 Allroad is a great choice for people who don't necessarily want the size and bulk of an SUV but do want to retain the advantages of a higher ride height and handling. As such it bridges the gap perfectly between estate and crossover.
As you'd expect, the A4 Allroad feels very much like your standard A4, meaning quality and refinement come in bucket loads. The Quattro four-wheel drive system also means that none of the power is wasted in the dry and makes for confident handling in the wet, what's more the softer springs and higher-profile tyres mean that comfort is prioritised over agility.
Comfort, quality, Quattro. What more could you want?
Volvo XC60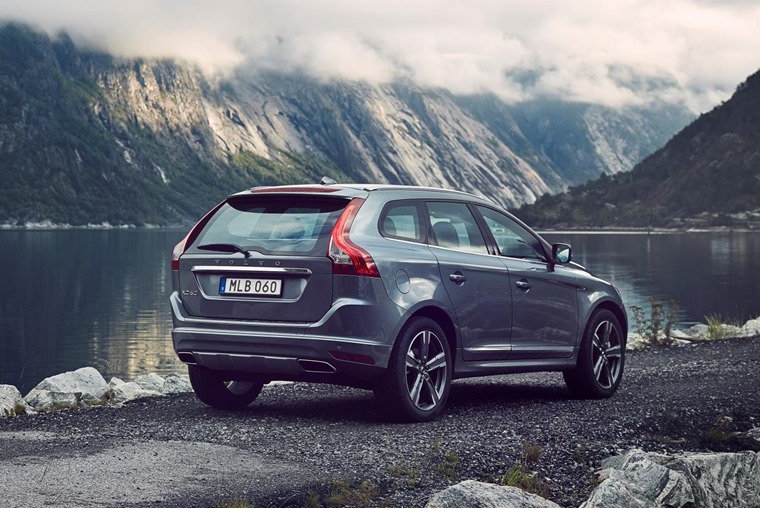 Practical, stylish, a little overwhelming, the Volvo XC60 is all these things and more. This all-new XC60 not only puts Volvo firmly back in the luxury-crossover game, but straight back into contention for class leader too.
Comfort and safety has always been a key value of the Volvo badge, and that shines through behind the wheel. For those looking for a five-seat SUV with tons of passenger room, as Volvo's best-selling model the XC60 fits the bill perfectly.
While the XC60 isn't designed with muddy fields in mind, the air suspension can be raised for extra ground clearance if you slip the car's drive mode into the appropriate setting and it has the road manners of a normal-sized family car meaning its suitable for anyone to drive no matter the weather.
Alfa Romeo Stelvio
Taking the basics of the outstanding Giulia saloon car, the Stelvio is the beefed-up stylish SUV equivalent.
With this type of pedigree in mind, it's no surprise to find the Stelvio is quicker, thriftier, sportier and cheaper than many of its rivals, and includes a load of style that many others miss out on too.
Ideal whatever the weather, even with the four-wheel drive system in place all the power is sent to the rear wheels with up to 50% of the drive only going to the front wheels when things get sketchy.
For those who want the practicality and commanding driving position of an SUV without sacrificing too much in terms of driving, the Stelvio ticks a lot of boxes.