Top five city cars to help avoid parking perils
Does your commute often result in manoeuvring around tight corners, bumper to bumper traffic and squeezing through narrow streets? A city car might just be the perfect choice for your next car. Due to their cheap monthly payments, economical running costs and tight turning circles, they are often the perfect choice for city workers.
If this sounds about right and you need something a bit more manageable for the array of parking and manoeuvring you have to do on a day-to-day basis, we've picked out five city cars that should fit in any space.
Renault Twingo

Cool, nimble agile, the Twingo has built a reputation as one of the best city cars on the market since its launch and rightly so.
The Twingo zips around town with such ease that you completely forget that driving in the city isn't supposed to be fun. Even better, its diminutive dimensions mean you can sneak through gaps that a Corsa would baulk at, while a London-taxi-rivalling turning circle allows you to change your mind on pretty much any road.
It can do can do anything you ask of it in the urban jungle and for these reasons alone it's one of our favourite city cars.
Compare all Renault Twingo deals
Hyundai i10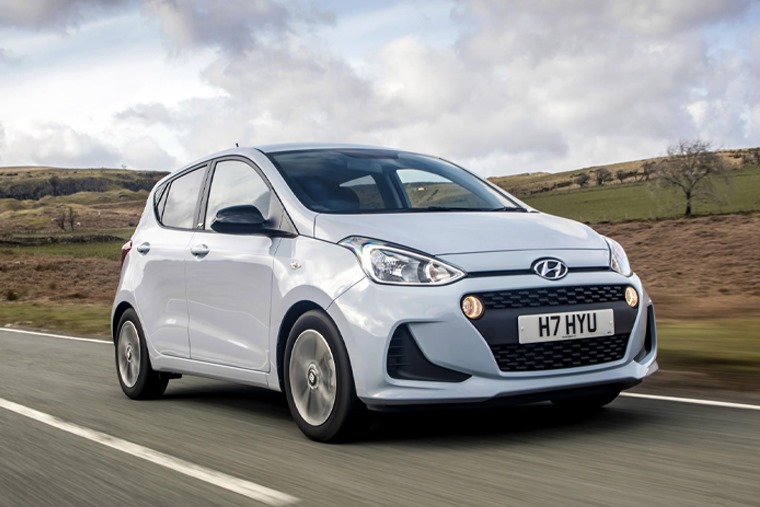 Available in a 1.0 or 1.2 litre engine and either automatic or manual, the Go! 1.0 derivative offers 47.1 urban mpg while only emitting 108g/km of CO2. It's not a particularly powerful motor, producing just 66hp and 94Nm of torque, but it's more than enough to get your around town quickly and cheaply.
Better yet, on the motorway it isn't as out of its depth as some in the segment – at cruising speed the refinement is good and the engine is relatively quiet. So if you're after a city car predominantly but expect the occasional long-range excursion, the i10 is a great choice.
Skoda Citigo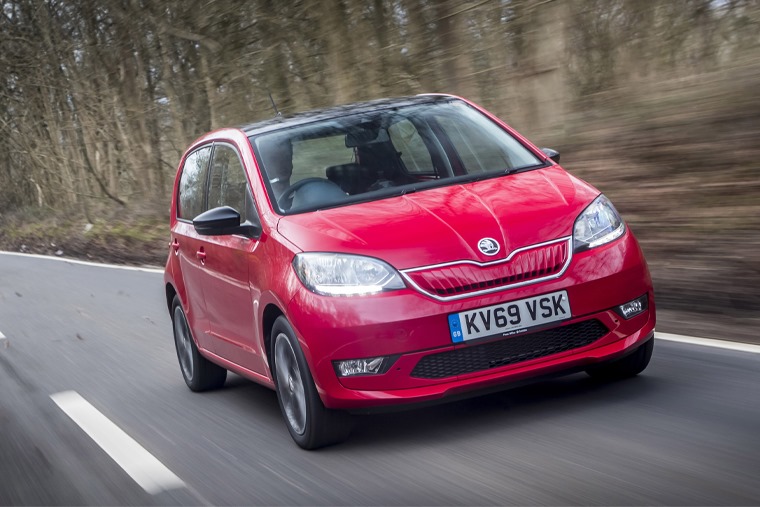 The Citigo iV has been completely re-engineered to factor in a compact battery pack and 61kW electric motor, offering an impressive 170 miles of range. It can be charged to 80 percent in four hours 15 minutes using a 7.2kW wall box, or 12 hours 37 minutes using a lower-powered 3.6kW home-charging station.
With a low driving position and small dimensions the Citigo iV certainly has a go-kart feel to it, but this makes it perfect for getting around all manner of tricks our towns and cities can throw at us. Particularly some of the tight parking spaces you may find on the road or in a multi-storey.
Compare all Skoda Citigo deals
Kia Picanto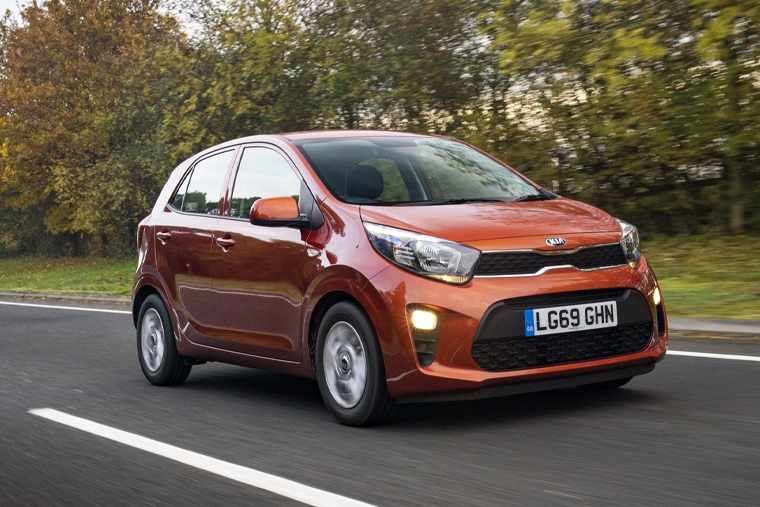 Kia has developed a reputation as one of the most reliable automotive manufacturers out there, thanks in part to the quality of its builds and its seven-year warranty.
With recently revised trims, the Picanto's main strength remains in providing quick response for quick acceleration up to 50mph. Anything over that and it can be quite sluggish which leaves you feeling a little exposed on motorways. However once it's up to speed, no matter what environment you're driving, it's pretty nippy.
The basic spec five-door 1.0 Picanto also offers seriously cheap motoring, offering free road tax and urban mpg figures of 52.3. This means it is not only cheap to run around town but the 3595x1595mm dimensions means it can squeeze into any parking spot.
Toyota Aygo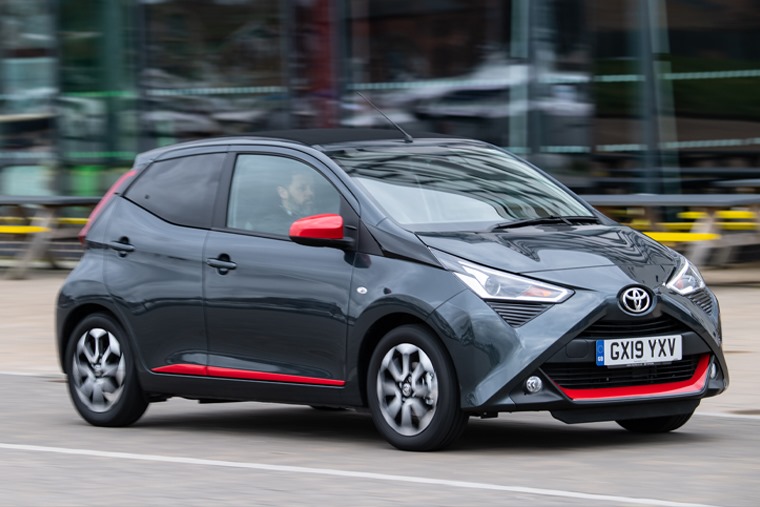 The Toyota Aygo effectively invented the city car formula – small in stature, lively acceleration, three-cylinder engine, front-wheel drive, and a choice of three or five doors – so we'd be remiss not to have it on our list.
As cars get bigger and bigger, the Aygo's compact dimensions only seem smaller and smaller by comparison and at only 3,455x1,615mm it is still one of the smallest cars on the market. On top of that, the steering is light and accurate meaning any manoeuvring is easy and the Aygo turns sharply whether you need to parallel park into a tight gap or make a quick u-turn.