Top eight V8 engines – the best of the best
If you're a car guy, chances are the minute you hear someone mention the term V8 your eyes glaze over and you start slobbering ala Homer Simpson.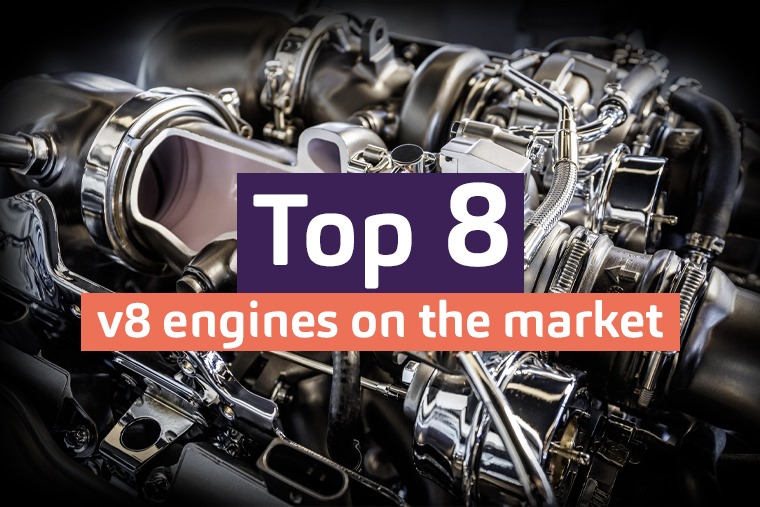 Like some unique code designed to brainwash you into babbling on about crankshafts and counterweights, the term taps into something primal in the brain. As we hear a V8 rev and roar, it's like a direct communique from some V shaped, engine-based deity with eight pistons sticking out of it which we feel compelled to obey…
Lexus LC 500 V8 'in action' pic.twitter.com/eO9aSPEJhC

— Scott Brownlee (@LexusPR) September 13, 2017
"Yes, of course I will rev you harder…" he mumbles in a hypnotic drawl.
But with so many out there, which is your deity of choice? Ford? Audi? Jaguar? If you're looking to make the most of this fantastic engine before its inevitable, slow disappearance from sight when everything apart from electric cars are banned, here we present to you in no particular order the top eight V8s you can lease through Leasing.com…
Ford Mustang
A true celebrity of the motoring world, the Ford Mustang's time is unfortunately numbered… that is to say it's evolving into a quasi-subbrand aimed at cracking the electric market.
While the Mustang Mach-e's arrival is imminent, in the here and now we still have the V8 option. Even better, it has been further developed to deliver more power and a higher rev-limit than ever before. Anticipated peak power of over 440 bhp is supported by the introduction of Ford's new dual-fuel, high-pressure direct injection and low-pressure port fuel injection system, which also increases low-end torque.
Compare all Ford Mustang deals
Audi RS7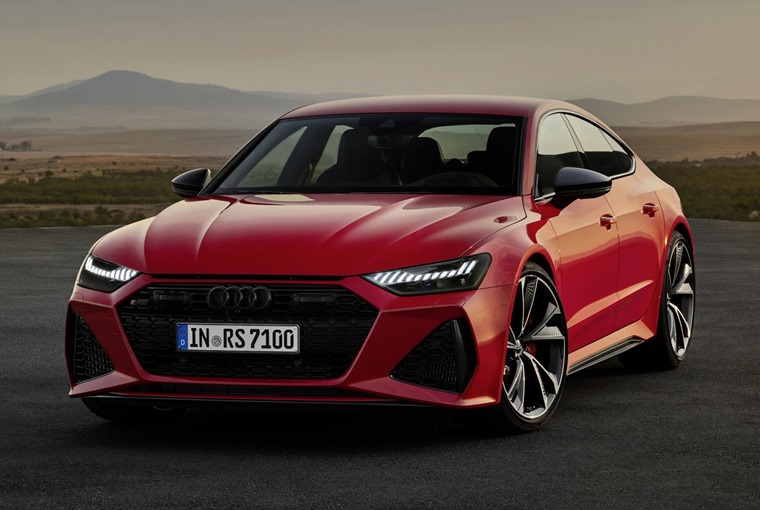 Perhaps the pinnacle of Audi's Racing Sport range, the Audi RS7 offers all the performance of the RS6 Avant albeit in a far more enticing coupe bodystyle with eight-speed automatic transmission and permanent all-wheel drive thrown in for good measure.
Refreshed for 2020, the RS7 now boasts a 4.0-litre turbocharged V8 fitted with a 48V mild hybrid unit to produce 591bhp and 590lb ft. That results in a 0-62mph time of 3.6 seconds, with a limited top speed of 155mph.
Compare all Audi RS7 deals
Jaguar F-Type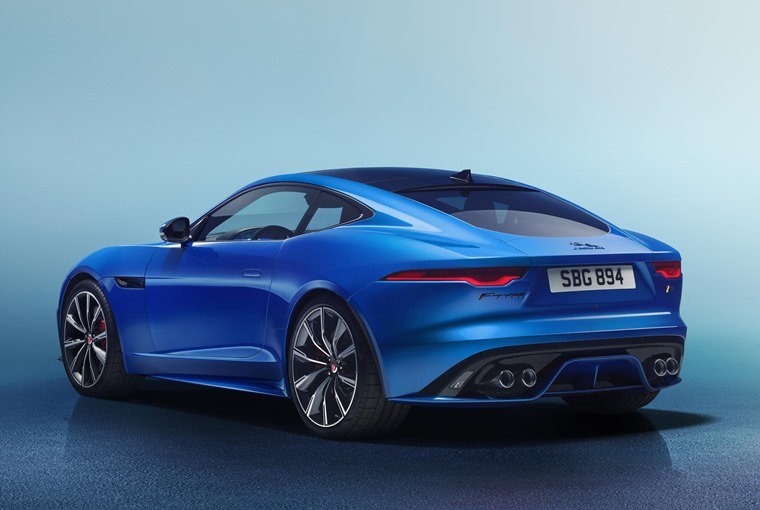 With a new model available now, the Jaguar F-Type remains the pinnacle of what British motoring has to offer.
And what is it that it offers? The mid-range P450 features a 5.0-litre supercharged V8 engine and offers 444hp and the choice of rear or all-wheel drive – both versions can accelerate from 0-60mph in just 4.4 seconds, and reach a maximum speed of 177mph.
At the top of the range is the F-Type R. Offering 566hp and 700Nm of torque, this supercharged V8 only comes with all-wheel drive, with exceptional performance seeing it go from 0-60mph in just 3.5 seconds, while maximum speed is an electronically-limited 186mph.
Needless to say, you'll be heard long after you've been seen and you'll most definitely leave an impression.
Compare all Jaguar F-Type deals
Mercedes-AMG C63 S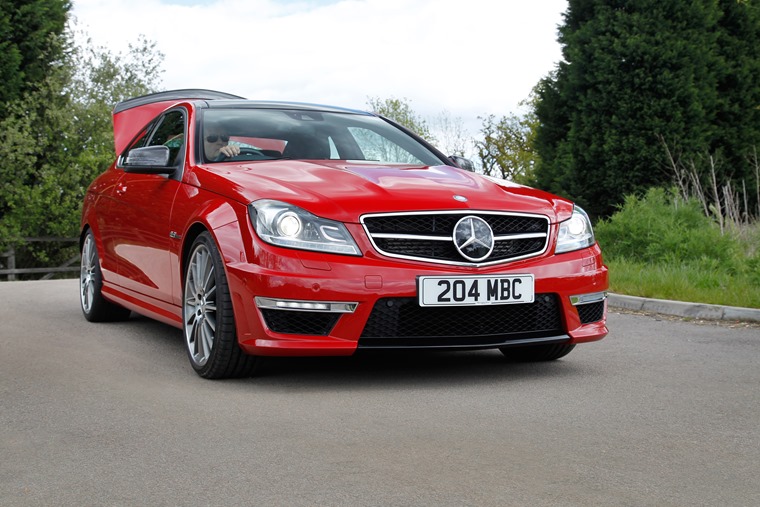 When it comes to high performance cars, ask anyone and they'll tell you the Mercedes-AMG C63 S is not only one of the best available but it's one of the best available in any class.
Powered by a 4.0-litre twin-turbo V8, the rear-wheel drive C63 S produces 503bhp and 700Nm of torque. That all equates to an impressive 0-62 in four seconds thanks to a nine-speed 9G-Tronic automatic gearbox.
Get it while you can folks, Mercedes C63 S AMG model is soon to be replaced by a four-cylinder hybrid drivetrain in 2021.
Compare all Mercedes-AMG C63 S deals
Jeep Grand Cherokee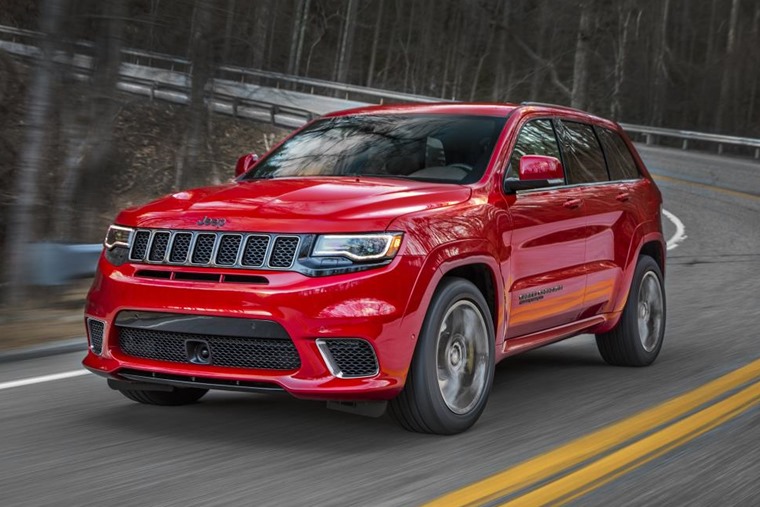 No list would be complete without some form of rugged SUV, and they don't come much more rugged than Jeep.
As the fastest and most powerful Jeep ever produced, the SRT Grand Cherokee is powered by a 6.4-litre Hemi engine that produces 461bhp, ensuring the Grand Cherokee SRT's performance is as muscle-clad as its exterior suggests.
A new 'fuel saver' system even shuts off four of the eight cylinders when full power isn't required, but don't go expecting anything even remotely practical MPG-wise – it will still only return 20mpg on the combined cycle with that little 'ECO' light on the dash.
Compare all Jeep Grand Cherokee deals
Range Rover Sport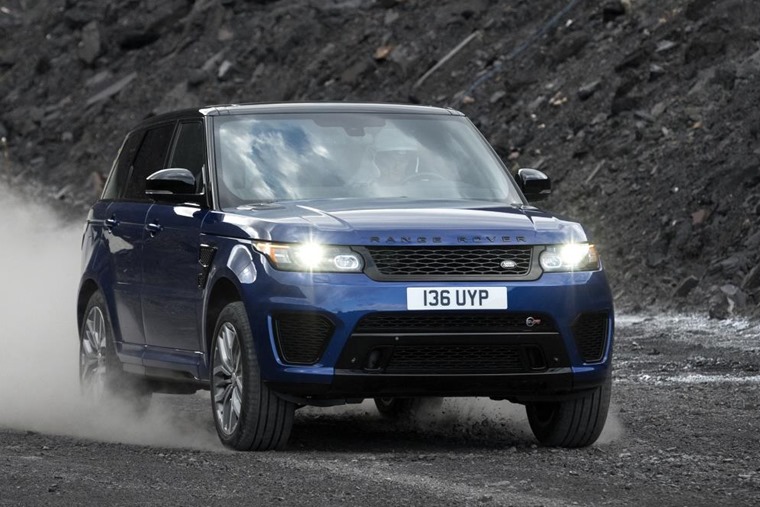 If the Grand Cherokee runs a little too big for your tastes, but nothing else here scratches your SUV itch, then you can never go wrong with the Range Rover Sport.
A hugely capable and highly sought-after SUV, it combines luxury, performance, and unbeaten off-road ability. What's more you can choose between either a 4.4-litre V8 turbodiesel or a 5.0-litre V8 supercharged petrol, with this engine offering 503bhp and 0-60 in five seconds.
For that, you must suffer poor performance figures but if you can afford any of these offerings you're unlikely to care. The V8 diesel drinks a gallon every 33 miles, and emits 219g/km CO2 while the petrol V8s offer even worse figures, with the top-line SVR averaging just 21.7mpg.
Compare all Range Rover Sport deals
BMW M5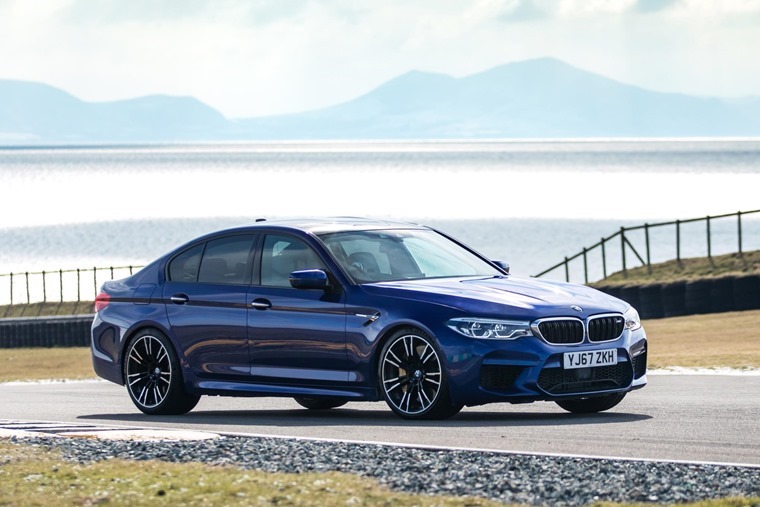 Whether on track or on road, the BMW M5 remains relaxing and restrained… which is pretty crazy when you realise there's nothing else really out there with the breadth of capabilities that the M5 has.
Front and centre to that is the 4.4-litre V8 with a couple of turbochargers bolted on for good measure. With 591bhp and 750Nm of torque harnessed through the four-wheel drive system it leads to 0-62 in a mere 3.4 seconds.
It's practical, fast, focussed, refined and luxurious and the only question left? Which one would you choose…
Compare all BMW M5 deals
Aston Martin Vantage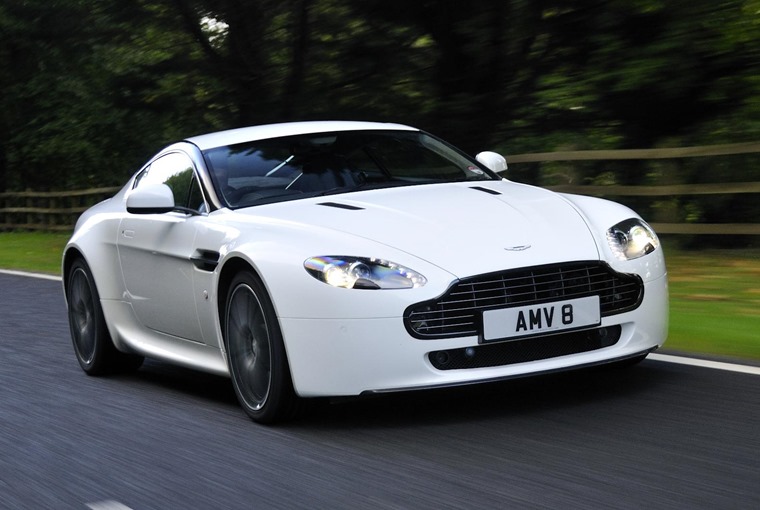 Outside of the endorsement of one Bond, James Bond, Aston Martin has long had a bit of an image problem but luckily that has changed over the past decade. The reason? No, not Daniel Craig, but the Vantage.
Playing a huge part in changing people's perception of the brand – leading to the manufacturer's revival and, in unison with the DB11 coupe, helping to record a profit for the first time in six years in 2017 – the mere sight and sound of the Aston Martin Vantage can be enough to hypnotise with longing and desire, but when you factor in its impressive performance figures of 0-62 in 4.8secs and a top speed of 190mph the mouth waters more.