What were the top five company cars of 2018?
With more choice than ever before, there's a lot to think about before choosing your company car: monthly price, BIK rates, fuel type and of course, you've got to know it will meet your business needs for the duration of the lease.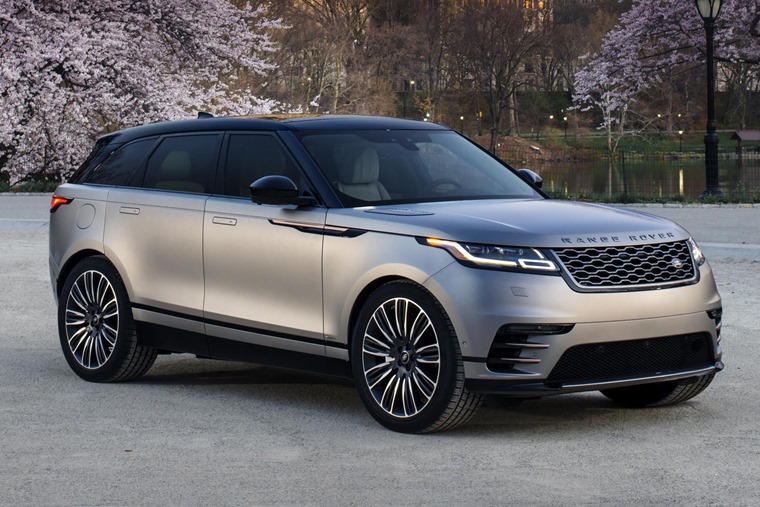 So, now we're in 2019, we delved into our data to check out which cars business users and fleet managers were choosing last year. Here's the top five choices of the last 12 months in full.
5. Volkswagen Golf
Given the Volkswagen Golf's massive popularity, it should come as no surprise to find the ubiquitous hatchback was one of the most popular business leases of 2018. Whether you choose one of the fuel-sipping diesels, a potent petrol or perhaps even the plug-in GTE – you'll find a Golf that will suit your business needs.
4. Range Rover Velar
Unlike the other cars on this list, the Range Rover Velar has been on the market a relatively short amount of time. Its inclusion on this list however, demonstrates how it successfully swayed business users last year thanks to its suave lines and some incredibly attractive monthly rates.
3. BMW 5 Series
Considered the archetypal executive saloon by some, the BM5 5 Series has been a regular feature on the most popular company cars list for years, and for good reason. A fantastic range of engines, up-to-the-minute technology and rear-wheel drive platform all combine to create the perfect executive express.
2. Mercedes-Benz E-Class
Whether it's a personal or business lease, the Mercedes badge certainly holds a lot of sway when it comes to leasing, as demonstrated by the fabulous E-Class. The 5 Series is a better choice if you want an involving drive, but the sublime comfort and beautifully crafted interior of the E-Class is really very hard to match if you do lots of miles.
1. Mercedes-Benz C-Class
See what we mean? Yes, at number one it's another Mercedes – the C-Class. Essentially a downsized version of the E-Class, it's recently benefited from a mid-life refresh that means the class-leading tech from the larger car filters down too. With C-Class business leases priced from less than £250 per month, it's no wonder that we think it's the ultimate business lease. Check out Howard's thoughts on the facelifted version in our video review above.