Refreshed Bentley Bentayga Hybrid now available
The updated Bentley Bentayga Hybrid is now available, with the ultra-luxury SUV capable of up to 25 miles on pure electric power.
With a potent electric motor coupled to a 3.0-litre V6 petrol unit, you can manage up to 430 miles before filling up. Here's what you need to know.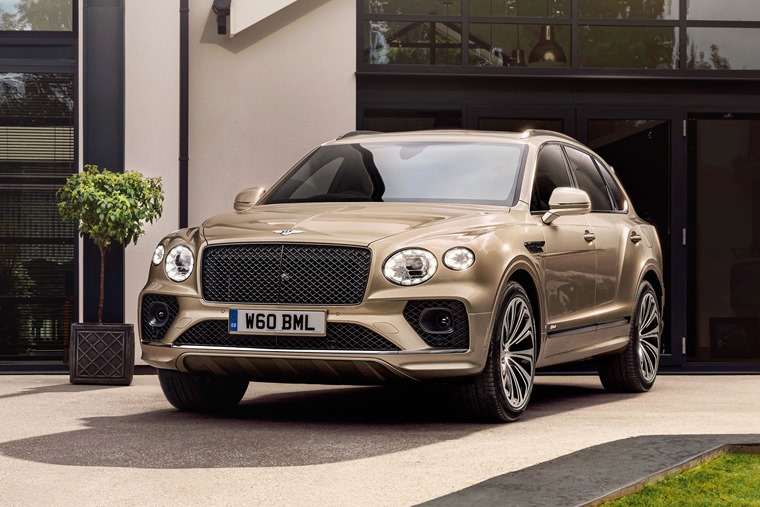 Bentley Bentayga Hybrid exterior
It wasn't that long ago that the original PHEV version of the Bentayga arrived, but the facelifted version introduces a host of tweaks.
Just like the standard car, there's a completely new front end look. The grille is bigger, the headlights have been refreshed and the wings appear to be wider than before.
At the rear, the sleek tail lights and brake lights have been directly inspired by the brand's Continental GT. It's safe to say the Bentayga remains one of the most imposing SUVs currently available.

Bentley Bentayga Hybrid interior
On the inside, the new infotainment system is built around a 10.9in display that does away with the buttons of the old model. It's compatible with Apple CarPlay and Android Auto too, while wireless charging features as standard.
The interior is as decadent and as exquisitely screwed together as ever, with a host of new options available for the first time. These include a dark tint diamond brushed aluminium trim, as well as two new wood veneers: Koa and Crown Cut Walnut.
Opting for the Mulliner Driving Specification adds a new quilted design, while the eagle-eyed will find micro piping details on the seats too.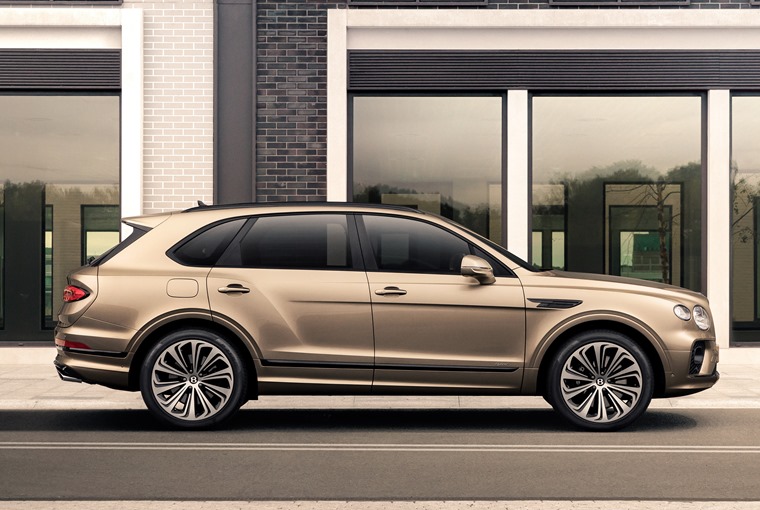 Bentley Bentayga Hybrid engine
Under the bonnet, you'll find the Hybrid Bentayga is unchanged compared to its predecessor. It has got the same 3.0-litre twin-turbo petrol engine and an electric motor that combine to create around 450hp.
Bentley claims the updated car is capable of up to 25 miles on all-electric power, although this could decrease slightly in the real world.
The battery can be charged to full capacity in under three hours, while the system uses regen braking technology to get the most out of the system during driving.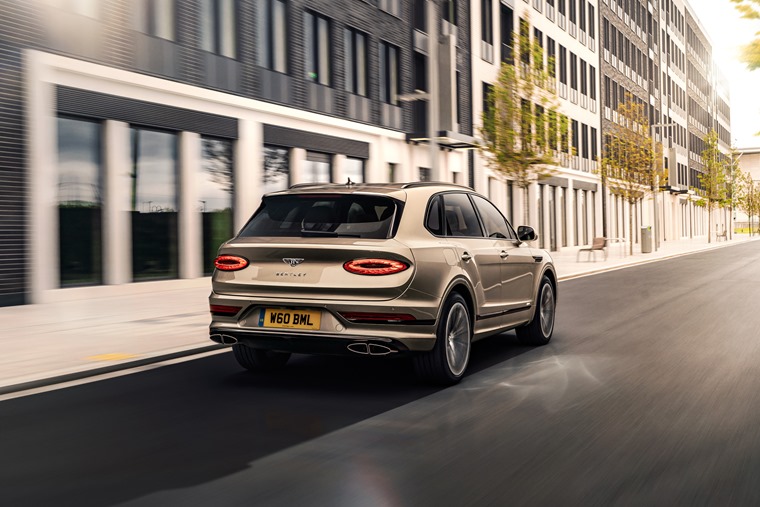 You can choose to use petrol power at all times, or alternatively use EV mode (which is activated automatically when you start the car).
Official economy figures are 83mpg combined – slightly higher than the car's predecessor.
We'll bring you leasing plans on the hybrid model as soon as they're available, although if you're feeling flush you can check out leasing deals on the Bentayga by clicking here.