Electric scooters: Fad, or the future of last-mile mobility?
How lazy are you? Or, to put it another way, would you be prepared to park your car a mile from journey's end and travel the remainder of the trip in another way? This is the question Hyundai is posing with its electric scooter.
The idea is simple: you put the scooter in the boot of your car, drive to within a reasonable distance from your destination and then whip out the two-wheeler for the last mile or two.
It's an idea that's gained a lot of traction in recent years as the final stage of many commutes is often the most congested as drivers head into towns and cities. By swapping on to a scooter, you alleviate that congestion and also save on local air pollution by using a zero tailpipe emissions vehicle.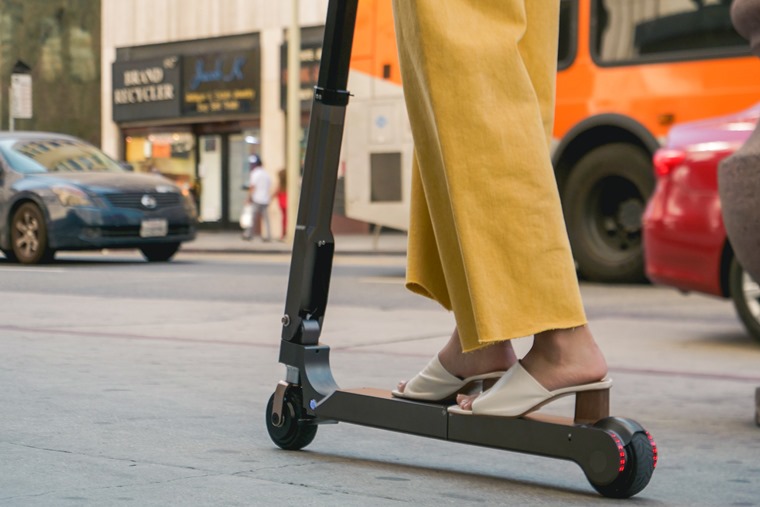 Hyundai's new scooter is designed to alleviate congestion in towns and cities.
Hyundai is not the first to float this notion and it's widely referred to as micro-mobility. In many countries, it's a fast-growing form of transport and is a way of joining up travel in a simple, efficient manner for that first/last mile problem.
Some will argue that park-and-ride already offers a similar solution, but many who use these options can tell you they are crowded at peak hours and not always the most reliable. There's also good old-fashioned walking, but that can take much longer if you have to park somewhere a little further away from your office or destination.
Convenience is the key to micro-mobility and is why it's found favour in cities such as San Francisco and Beijing. This is especially important when research shows 56% of car journeys in the UK are shorter than five miles and a quarter are no longer than one mile. This is when a car is at its most inefficient and when drivers should be looking for another way to travel. Data from Sustrans also shows the number of journeys made by active modes such as walking or cycling have dropped from 28% to 24% across the UK in the two decades between 1997 and 2016.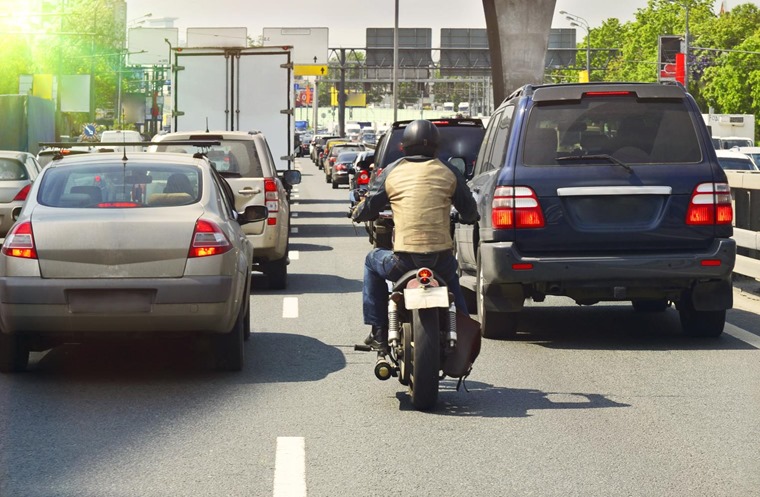 Are they the best way to rid roads of polluting vehicles in urban areas?
Yet investors are pouring money in micro-mobility and McKinsey reports that more than $5.7 billion (£4.3 billion) has gone into start-up firms in this area since 2015. As the McKinsey report states, the reason for this huge flow of money into micro-mobility is due to conducive environments in cities where users want freedom and low-cost, low-impact solutions.
Along with ever expanding cycle routes, car share clubs and low emissions zones being introduced, the rise of micro-mobility could spell the end of car use as we know it. This is certainly the direction of travel as far as car ownership is concerned as more city dwellers opt to do without a car of their own and lease one as they need it.
For some, this is just part of everyday life and they swap between different modes of transport easily based on convenience and cost. For others, it's more difficult to adapt and abandon the one car fits all notion. This is where smartphone apps come into play as part of the shift towards mobility as a service being studied by governments around the world. By offering a complete journey map of a route and the quickest forms of transport, it takes the guess work out of planning and that in turn should encourage more people to switch to micro-mobility.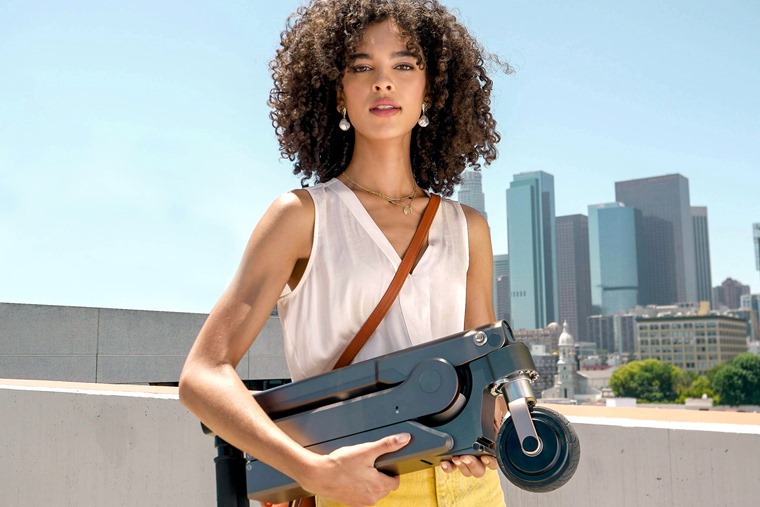 Start-up companies are currently battling to change the law regarding scooters' use.
All of this should leave the idea of car ownership out in the cold and have car companies fretting about nosediving sales. However, this is not the case and auto makers see micro-mobility as an opportunity to make the car a more luxurious option for longer trip as well as a chance to offer a wider spread of vehicles. It's why Hyundai is pedalling its electric scooter idea so hard.
All of this is aimed at making the car fit more adeptly into the lives of drivers and promote the car as a responsible form of transport to choose when it's the best solution. Mike Ramsay, Research Director at Gartner, says: 'The inside of a car by 2040 will be very luxurious. As commuting will be dealt with by micro-mobility and other services, cars will become richer in detail and places to relax thanks to autonomous technology.'
Ramsay believes this will make travel by car more exciting and communal as people have the opportunity to talk and enjoy the journey rather than worrying about congestion and the best route. This will combine with micro-mobility to reduce journey times and pollution, and it could turn car travel into something to be savoured once again.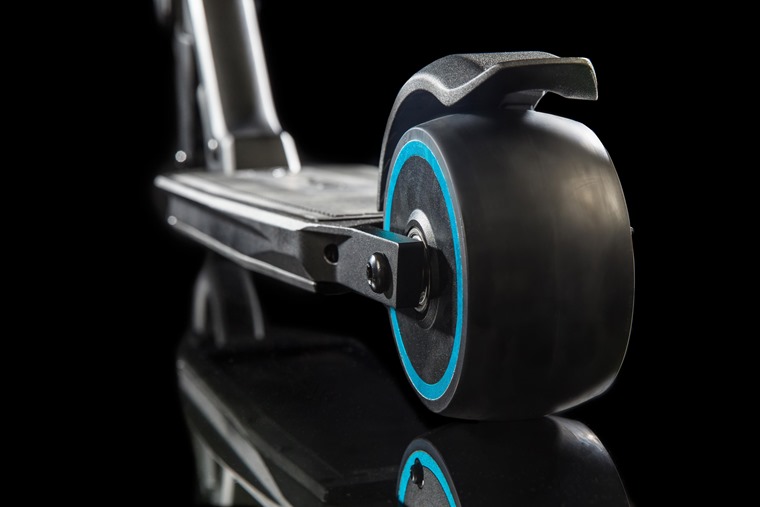 Peugeot has previously made in-roads into micro-mobility with its e-Kick scooter (above)
Peugeot has been one of the pioneers of micro-mobility within the car industry, providing its customers with various options from e-scooters for short hops in the city to electric cars and vans when needed for trips to a DIY store. All of this is included with a package when you buy or lease a new car. In a similar vein, BMW and Mercedes have joined forces to offer their SHARE NOW service where you can rent a car at short notice for small or large journeys.
Other car makers are looking at different ways to retain their customers, such as Volvo and Jaguar Land Rover. Rather than offering a traditional lease deal, their subscription models are more like a mobile phone contract where you pay a flat fee for the car, servicing and insurance – everything except fuel.
There is a problem, however, in the UK for micro-mobility. The law in the UK makes electric scooter use in public places illegal. They fall into a crack between laws as they are classed as a Personal Light Electric Vehicle. This means they have to be registered and taxed to be on the road but their performance is too low for them to drive on most roads.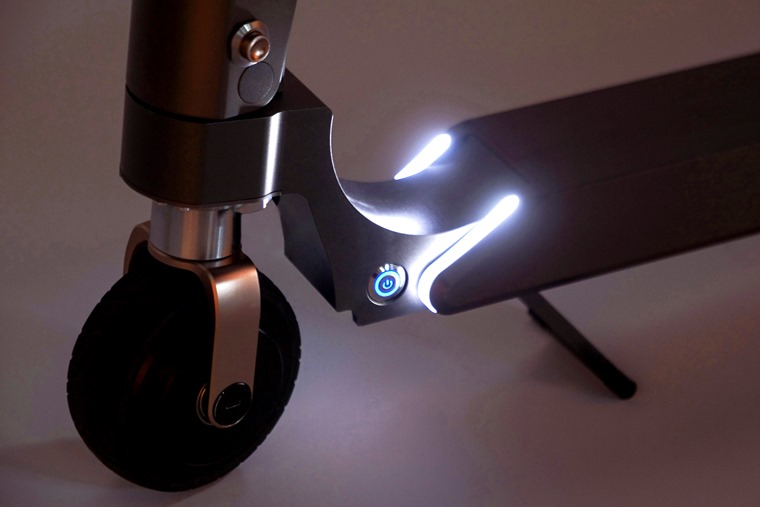 There have been some high-profile accidents involving e-scooters.
The result is e-scooters can only be used on private land in the UK at present. Whether there will be a shift in the law is far from certain. Several high profile fatalities on e-scooters, including YouTube star Emily Hartridge in July 2019.
Like many e-scooter users, Miss Hartridge was unaware of the law for using these two-wheelers and thought she was doing the right thing by using one to reduce local pollution and congestion. There is no doubt e-scooters are a viable part of reducing emissions and congestion, but the law needs to change to make that happen in any significant and safe form.
Hyundai is right to develop the idea, along with many other car makers, so the UK needs to look to how other countries are managing this and act on their experience to improve driving, commuting and health.