What the Nissan Leaf's 230-mile autonomous journey means for the future of motoring
Details of a top secret road trip have just been released. They are for a 230-mile journey completed by an autonomous car on UK roads. It's claimed to be the longest drive of its type for a self-navigating car on British roads and was undertaken last November.
Why the cloak and dagger element? The only reason is Nissan and its various partners in the project all wanted to study the data before going public, and there was a lot of data to get their heads around.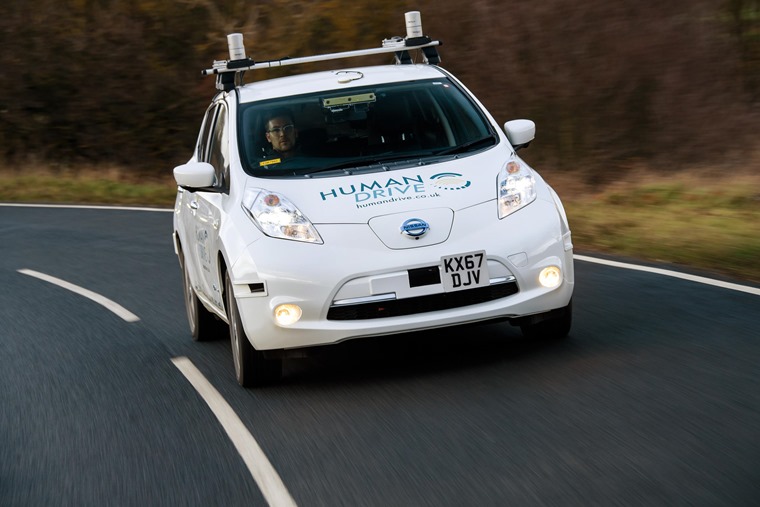 For starters, the car's autonomous technology took care of every element of the drive other than guiding its way into service stations to recharge the battery. At that point, the human in the driver seat resumed control.
At every other turn of the wheel, the car was making its own decisions on changing lane, emerging from junctions and merging with other traffic. All of these are some of the most complex challenges for autonomous vehicles as they have to deal with their own actions and the far less predictable driving of all the other vehicles around them.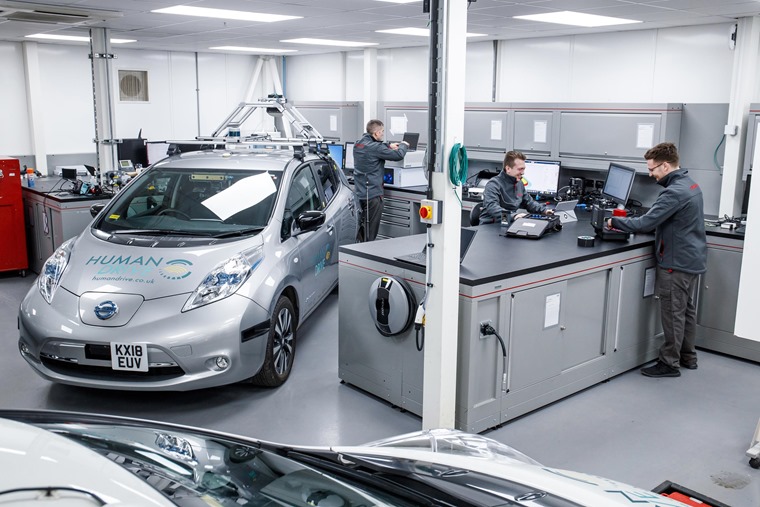 All of this took 30 months of work to arrive at, with input from a consortium of companies backed by the UK government in what is known as the HumanDrive project. George Freeman, Future of Transport Minister, said: "The UK is fast becoming a leader in intelligent and automated vehicle and traffic management technology, a huge global sector set to create thousands of jobs. Our Future of Mobility: Urban Strategy is supporting transport innovation for cleaner, greener and smarter transport, and Nissan's successful HumanDrive project is an exciting example of how the next phase of the UK's transport revolution could look."
Also part of this team are Hitachi and Highways England, giving an idea of the breadth of the partnership required to bring about this 230-mile trip. There was also a bank of computers in the car's boot to process all of the data from the sensors on the car necessary for it to drive autonomously.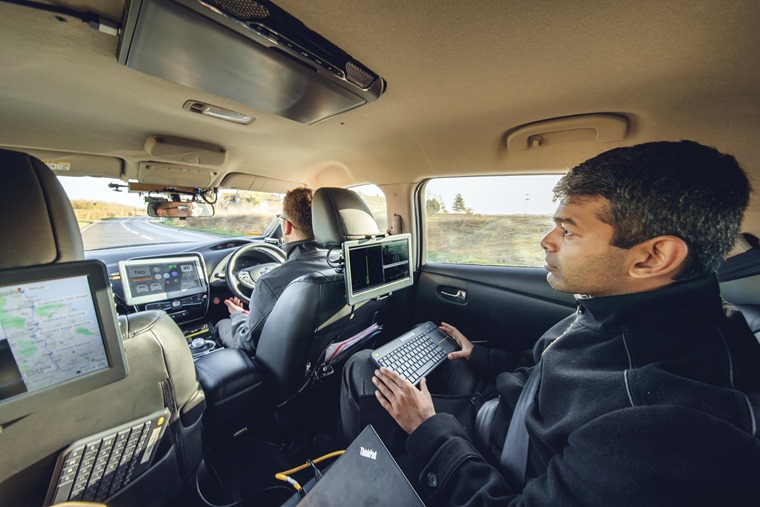 Obviously, that amount of kit in the car means the technology is still some way off being practical for everyday use. Nissan's Bob Bateman says the tech used in this car will not transfer directly to a production car but does inform how they will develop going forward. He added: "The HumanDrive project allowed us to develop an autonomous vehicle that can tackle challenges encountered on UK roads that are unique to this part of the world, such as complex roundabouts and high-speed country lanes with no road markings, white lines or kerbs."
To do this, the Leaf was fitted with radar, lidar and camera systems all hooked up to GPS to give an accurate view of where the car was on the road. Yet, perhaps rather than showcasing the next great leap in autonomous vehicle technology, this HumanDrive journey has succeeded in laying down a marker for current systems and technology. It shows what is possible right now.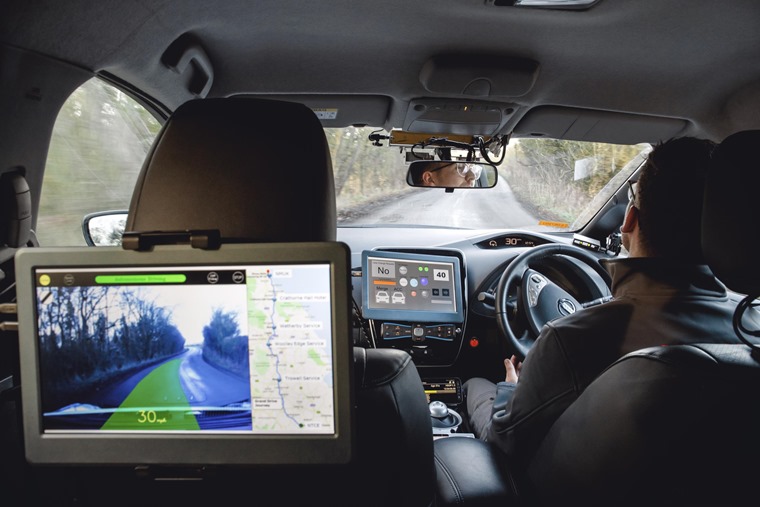 The arguments and debate about fully autonomous vehicles being on the road continues, but it's worth remembering that we need to carry out this sort of test and assessment to push the boundaries. Without experimenting and trialling this sort of kit in real-world environments, it will never fully develop to a standard we can use and trust in our daily driving routines.
A great deal of testing of autonomous vehicles has been conducted in controlled conditions or using pre-mapped routes, so the car is acting more as a laboratory machine. In this UK example, the variables were huge so the outcome and data from it holds a great deal of importance.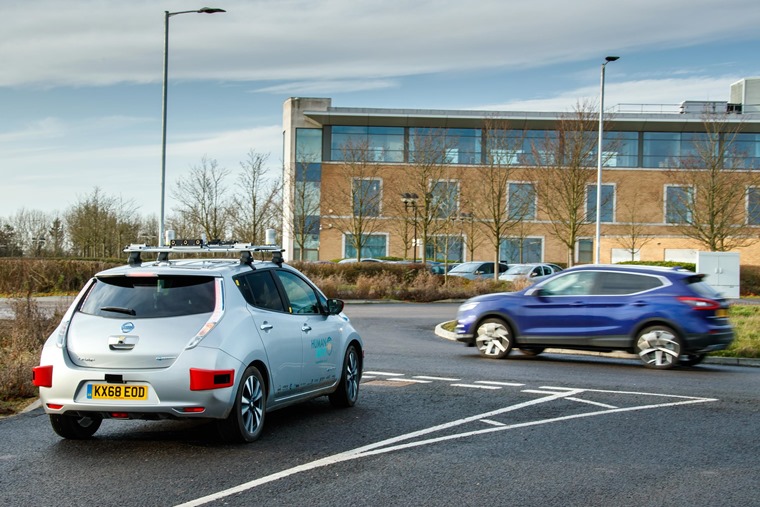 Does this advance the case and cause of autonomous vehicles, though? It certainly shows they can blend in with other traffic in a way that allays some fears about mixing human-operated and autonomous cars on the same roads. Yet we shouldn't forget this Nissan Leaf came with a driver poised to take over at any moment. In this professionally conducted test, we'd expect nothing less. With the bulk of everyday drivers, could we trust them to be so alert?
This is part of the reason these tests are needed. Also, they are helping to develop better safety systems to protect drivers from distraction and inattention, which may be the bigger short-term gain from this HumanDrive experiment.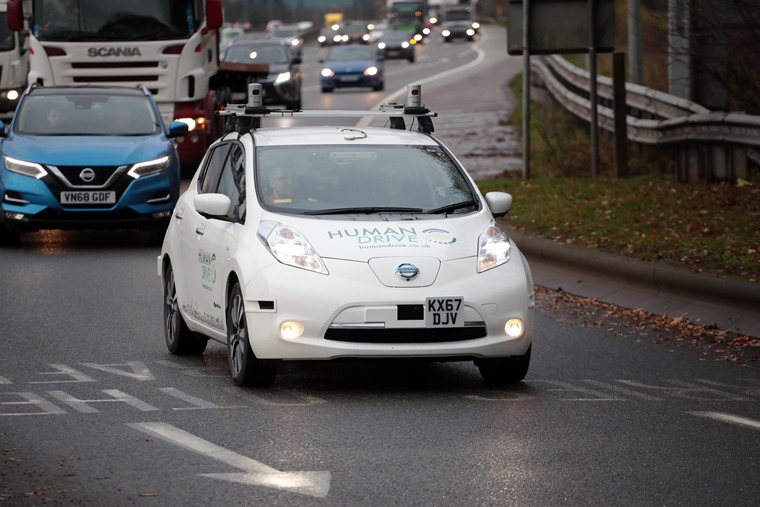 Longer term, we know car makers around the world are working on autonomous technology. There are still many hurdles to overcome before any of these systems can operate a vehicle for more than a few seconds at a time without the driver's intervention.
The main point here is liability should an autonomous vehicle be involved in a collision. Is it the driver's fault for not paying attention and intervening or the vehicle's systems for not spotting a hazard and dealing with it? Or, is it the car manufacturer for providing a vehicle that put its occupants and others in a situation that a fully aware human driver could have foreseen and avoided? Until these points have been fully answered and apportioned to everyone's satisfaction, autonomous vehicles undertaking daily journeys like the one in this Nissan Leaf will remain exceptional.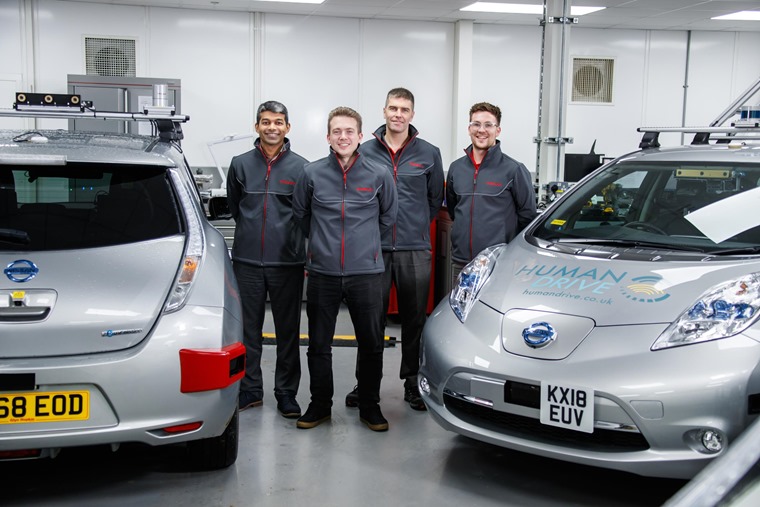 Even so, you can lease a Leaf today for very reasonable cost and it comes with Nissan's ProPilot technology. For anyone who has not experienced this, it's a stepping stone to autonomous driving and it works very well in the circumstances it has been developed for. On motorways, it is especially good at guiding the car safely, acting as a sort of super cruise control.
When will that become a fully autonomous driving function? That's the multi-billion dollar question and there will be many more road trips of the sort this Nissan Leaf has accomplished before we see this tech in everyday use.