Top five things we learned this week
The last seven days saw Novak Djokovic beat Roger Federer to win Wimbledon, some ravenous penguins raiding a sushi bar and, of course, it's also 50 years since Armstrong, Aldrin and Collins blasted off to the moon.

Closer to home, the race to be prime minister is hotting up, with the motor industry giving the nominees a firm warning the consequences no deal would have for the UK car industry. But, we kind of knew that already. So what have we really learned over the last seven days? Here's five facts…
1. You'll now get points as well as a fine if you don't use your seatbelt

Up until recently, not wearing a seat belt will see you slapped with a £100 fine. It became compulsory to wear seat belts in 1983, and it's such a second-nature thing to do these days that many of us don't even think about the prospect of punishment. However, that seemingly isn't the case for everyone.
This is why the government is considering upping the ante with penalty points too. 27% of the 787 car occupants killed in crashes in 2017 weren't wearing a belt and, to lower the grim stats, the Department for Transport (DfT) will include this additional seat belt law in its Road Safety Action Plan.
2. Every new home will get an electric car charge point

Thinking of getting an EV but then keep talking yourself out of it? There's a lot of myths when it comes to electric vehicles – some of which we've tried to clarify. However, if you fancy upgrading your house at the same time you upgrade your car, you've one less excuse: the government has confirmed all new housing in England will feature an electric vehicle charge point.
It's part of efforts to achieve net-zero emissions by 2050 by boosting uptake of battery-powered vehicles which, in 2018, accounted for just 2.7% of new vehicles registered. The details are to be confirmed, but the charge points will integrate smart tech to encourage 'off-peak' charging by using electricity tariff info.
The money will come from the government's £400m Charging Infrastructure Investment Fund. This will also pay for new rapid and fast public charge points, which are set to accept debit and credit card payments by he spring of 2020. Would a free charger tempt you away from petrol and diesel power?
3. The Chevrolet Corvette is now a mid-engined Ferrari fighter

The Chevy Corvette. It's among the most iconic of American cars. It might not have the exotic touches and nimble agility of European supercars, but it certainly looks – and for the most part drives – like one. But now it's taken things to an all-new level: the eighth-gen Corvette features a mid-engined layout, meaning its looks and handling should be more Ferrari-like than ever before.
Its dramatic change in style might be splitting opinion, but its naturally aspirated V8 is as Corvette-like as is possible. It gets around 500hp and will rocket from 0-60mph in less than three seconds. Not bad for a car that will cost less than $60,000 in its home territory. Want one here though? Well you should expect UK prices to be marked up. But up against the likes of a £90k Porsche 911, it should still be incredible value.
Just as a bonus and to coincide with the 50th anniversary of the moon landings, we thought we'd remind you that the Corvette was the car of choice for many astronauts – Armstrong and Aldrin included.
4. The UK has more speed bumps than ever before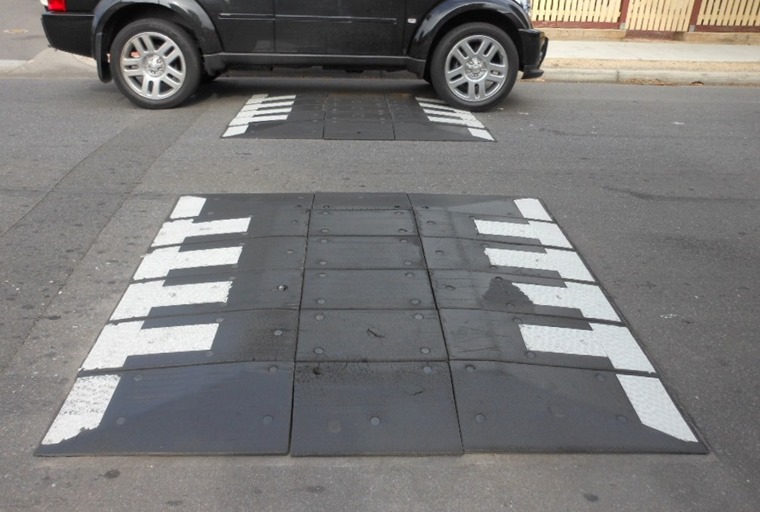 How many speed bumps do you think there are in the UK? Well according to research by Citroen, there are now 42,000 individual bumps on the road. That makes up more than 2,000 miles of bumps spread across 14,000 miles of road. Citroen sent councils around the UK Freedom of Information requests, which revealed than London Boroughs have some of the most bump-heavy roads in the country.
Overall, there's been a 5% increase in the number of speed bumps over the last three years and, while there is little doubt that these traffic-calming measures help reduce the number of serious accidents, some think that the time has come to dump the bump, given the fact they significantly increase local emissions.
5. You don't have to give the kids a free ride this summer
The summer holidays are just around the corner, which means one thing if you're a parent: weeks of ferrying the kids between social activities, all the while receiving little in way of thanks – or money. But now, Skoda might have the answer that'll put an end to those free rides.
The Skoda Parent Taxi app uses GPS tech to count the mileage parents manage to clock up while ferrying their kids about. With the average annual distance approximately 1,648 miles, that works out at around £12,565 worth of free taxi fares based on the average London taxi cost-per-mile rate.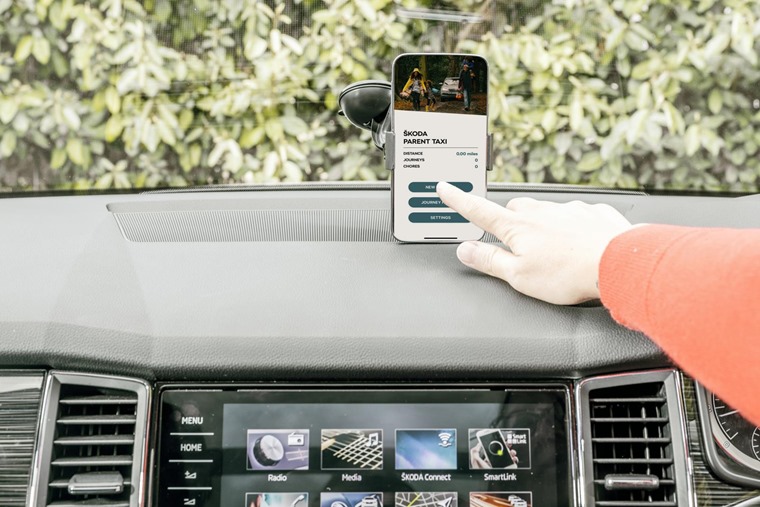 Not only does the app record the mileage, but it also has the ability to set chores for the kids to do in lieu of monetary payment. You can download the app for free on iOS and Android right now. Will you be driving the kids crazy with it over the summer holidays?