UK's best driving roads revealed - Lake District's A591 comes out top
A 30-mile A-road in the Lake District has been named UK's best driving road by car rental firm Avis.
The A591 between Kendal and Keswick won the honour after Avis applied a specially devised formula which took into account acceleration, cruising, braking and the number of bends.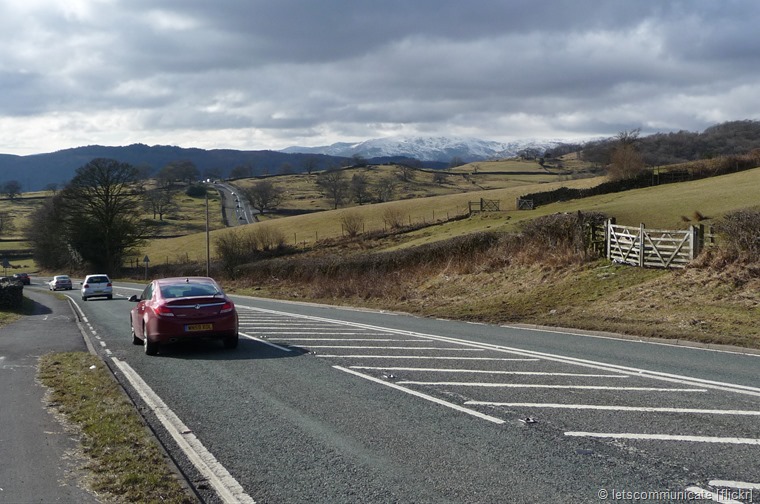 Volvo
S90
2.0 T4 Momentum Plus 4dr Geartronic
Profile:
3+47
Mileage:
5k Miles p/a
£253.09
Per Month, INC VAT
Initial Payment: £759.27
Personal Leasing Deal by: Jet Vehicle Finance
According to the 'Avis Driving Ratio', the ideal driving road comprises 10 seconds of a straight and one second on a bend. The A591 was the closest UK road to match that formula with a ratio of 14:3.
The B315 between Cheddar and Ashwick in Somerset came second, with third place going to Cheshire's A535 from Holmes Chapel to Alderley Edge, which takes drivers past the iconic 90 metre-tall Lovell Telescope at Jodrell Bank.
The accolade of world's best driving road went to Portugal's N-222, running between Peso de Régua to Pinhão with a 11:3 ratio, followed by Big Sur in California.
Thrill and excitement
In order to create the ratio, Avis recruited experts from quantum physics, F1 track design, high performance cars and even a world renowned British designer of rollercoasters.
Dr Mark Hadley, the quantum physicist who led the research, explained: "A great driving road strikes just the right balance between the four phases – bends, acceleration, cruising and braking - so you get the exhilaration of speed and acceleration whilst corners test your driving capabilities and long stretches allow you to enjoy the scenery.
"The time spent on the straight allows for the optimum time to appreciate the surrounding scenery before moving into the next bend, whilst still giving the driver the thrill and excitement you get from a challenging drive."
Which roads get your vote? Let us know below in the comments or tweet us at @ContractHire.
The world's top 25 roads according to ADR:
| Country | Road | length /km | Number of bends | % Short straights sports | % Short straights family | ADR Sports | ADR Family |
| --- | --- | --- | --- | --- | --- | --- | --- |
| UK | A591 from Kendal to Keswick | 47 | 24 | 8 | 21 | 14.3 | 12.5 |
| UK | B3515 from Cheddar to Ashwick | 23 | 22 | 18 | 23 | 7.5 | 6.2 |
| UK | A535 from Holmes Chapel to Alderley Edge | 16 | 19 | 11 | 26 | 8.4 | 6.9 |
| France | D81 from Piana to Porto in Corsica | 12 | 39 | 33 | 38 | 2 | 1.7 |
| France | Route de Napoleon | 63 | 17 | 0 | 0 | 15.1 | 12.4 |
| Germany | S165 from Hohnstein to Bad Schandau | 43 | 63 | 10 | 24 | 3.8 | 3.2 |
| Germany | Titisee to Bad Krozingen via L126 | 61 | 55 | 20 | 29 | 7.1 | 5.9 |
| Germany | Bad Urach to Burg Hohenzollern | 75 | 73 | 14 | 25 | 8.5 | 6.9 |
| Austria | Melk to Langenlois | 48 | 7 | 0 | 14 | 28.7 | 22.3 |
| Italy | Portofino (GE) to Portofino Vetta (GE) | 13 | 61 | 54 | 72 | 1.9 | 1.6 |
| Italy | The Amalfi Coast route | 17 | 75 | 37 | 56 | 1.3 | 1.1 |
| Switzerland | Flüela Pass from Davos to Susch | 28 | 37 | 27 | 30 | 7.7 | 6.3 |
| Portugal | Peso da Régua to Pinhão | 27 | 93 | 37 | 53 | 11.3 | 9.2 |
| Portugal | N267 São Marcos da Serra to Monchique | 35 | 84 | 30 | 54 | 2.1 | 1.8 |
| Portugal | N247/Avenida do Atlântico, Sintra to Praia das Maças | 12 | 24 | 25 | 42 | 2.6 | 2.3 |
| Spain | Zumaia to Zarauz via the >N-634 | 12 | 22 | 0 | 23 | 3.7 | 3.1 |
| Spain | Escalona to Rios Bellosvia the HU-631 | 27 | 73 | 30 | 47 | 2.2 | 1.9 |
| Spain | San José (Almería) to Cabo de Gata via the ALP-822 | 24 | 30 | 13 | 17 | 5 | 4.1 |
| Romania | The Transfagara?an aka the DN7C | 26 | 73 | 27 | 49 | 1.9 | 1.6 |
| Norway | The Lysebotn Road | 16 | 48 | 42 | 63 | 1.7 | 1.4 |
| USA | Highway 1 from Castroville to Big Sur, California | 74 | 36 | 0 | 14 | 8.5 | 6.7 |
| USA | The Overseas Highway from Long Point Key to Florida Keys | 87 | 3 | 0 | 0 | 1240 | 960 |
| USA | Tail of the Dragon, North Carolina | 15 | 57 | 39 | 54 | 1.1 | 1 |