Best new cars for the new 70-plate
September is always a busy month for new cars thanks to the new registration plate. But this year is a little different, the summer coronavirus lockdown has resulted in pent up demand now being seen on the car market following the coronavirus lockdown, the all-new 70 plate is set to be a popular one. But which shiny new car should you choose for that shiny new plate?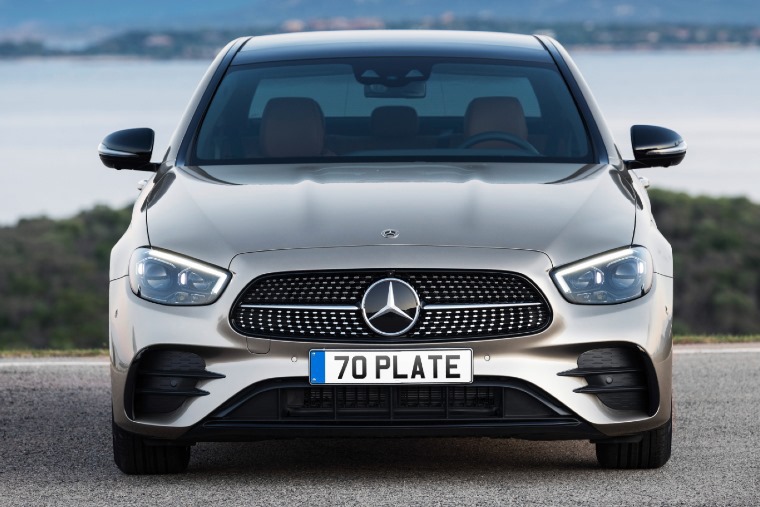 If you're looking to lease a new car, we've put together five of the best choices that will have you turning heads with your new 70-plate. We've tried to put something in for everyone…
1. Audi A3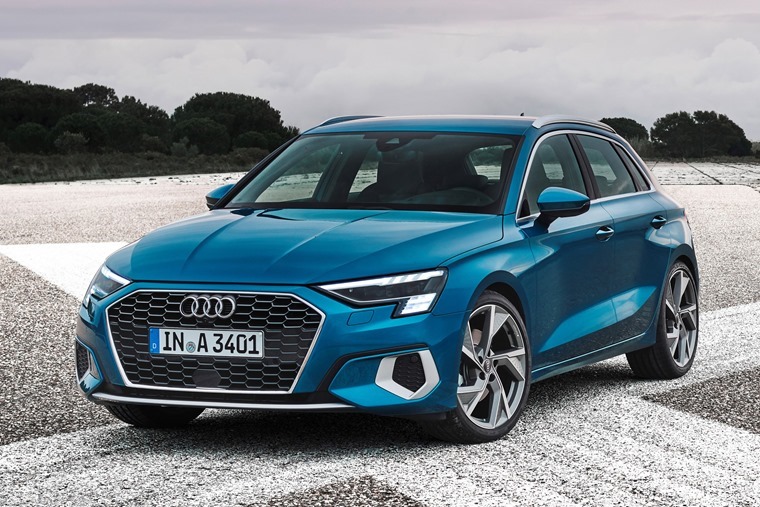 The Audi A3 has long been held in high regard, and the new version that arrived this summer introduced a styling overhaul and new technology that puts it way ahead of the competition. The front gets a huge angular grille that had only been seen on larger Audis until the arrival of this model. In fact, it's larger and sportier looking than any A3 to date.
Available as a Sportback hatch or a compact Saloon, the A3's interior has changed just as dramatically as the outside. There is now a 10.25in virtual cockpit as standard which is upgraded to a 12.3in unit on certain trim levels. Combined with a 10.1in infotainment system that is angled towards the driver, the A3 is filled with the best tech and safety kit, and from the driver's seat it feels like a car normally found in a class or two above.
From launch, you're able to pick between a 1.5TFSI petrol or a punchy 2.0-litre diesel – both of which offer 150hp and class-leading economy stats. If you fancy waiting a few months, there are mild-hybrid, plug-in hybrid and quattro-fitted variants waiting in the wings.
2. Ford Puma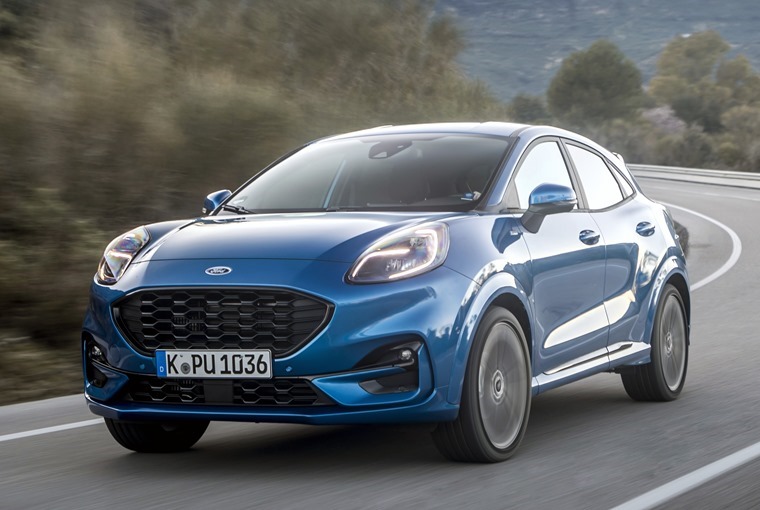 The Ford Puma is back, and it's grown up. No dainty little coupe here. The badge now belongs on the back of this extremely attractive small SUV that makes an excellent alternative to the new Nissan Juke. The new Puma is actually based on the Fiesta's platform, which gives away the fact it isn't the largest SUV in the world. Those Fiesta underpinnings, however, do make it one of the most fun crossovers currently available.
It's available with a sophisticated mild-hybrid powertrain, although the 125hp 1.0-litre EcoBoost is economical enough to start with if we're being honest – coupled to a refined even-speed gearbox it produces just 138g/km of C02 and can muster around 45mpg.
Ford's SYNC 3 infotainment system is standard, but the Puma features an array of options and trim levels that will suit a range of tastes. It also features the 'Ford MegaBox' – a flexible storage solution that allows you to lift the load bay floor and fold it flat against the rear seats. Doing this expands the boot by 80 litres, so even though it's not a big car, it will still prove more than practical for most.
3. Honda e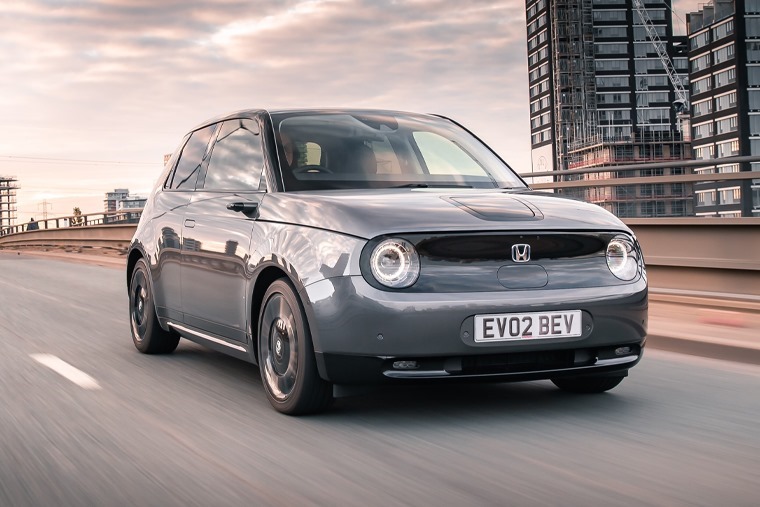 The cute little Honda e has been a long time in the making, but with lease deals available now, we're sure you'll have seen these quirky little things beginning to appear on the street. With up to 125 miles of range, it's an all-electric city car that is available with an impressive array of tech.
Taking its styling cues from the retro Honda Civic from the 1970s, its electric motor produces 148hp and around 300Nm of torque – impressive for a car of this size, and enough to make it exceedingly nippy when it needs to be. It gets a similar 'Single Pedal' control to the Nissan Leaf, which allows the batteries to recoup charge as you drive – which if you were wondering, can be charged to 80% capacity in just 30 minutes via a compatible fast charger.
If you see a Honda e without door mirrors, they haven't been knocked off; it'll feature an optional side-camera system that replaces convention mirrors with two 6in screens on either side of the dashboard. It helps give the car a clean look and a very cool vibe. Perfect for that new 70 plate.
4. Mercedes-Benz E-Class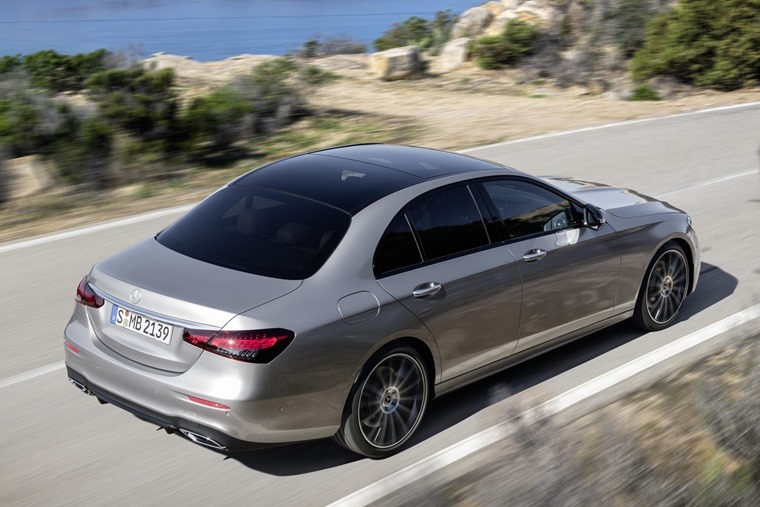 The Mercedes-Benz E-Class has fallen down the leasing league table a little in recent months, owing to its ageing looks and a host of new competitors. This all-new version is set to arrive in the autumn though and will surely see it return as one of the most popular leasing cars in the UK.
It's benefited from a complete styling revision that brings it in line with newer Mercedes products. That said, it keeps its understated looks and remains less angular and sporty-looking than an A-Class or CLS.
As is the way with Mercedes, the interior is impeccably put together and a host of new tech options help it stand out against the competition. It comes with two 10.25in screens as standard – one for the infotainment, and one for the driver display.
Lots of the controls are now operated by swiping along special touch control buttons, while the optional MBUX assistant allows various functions to be carried out by simple movements and hand gestures. With deliveries set to commence in September, the new E-Class is the perfect executive saloon for the new 70-plate.
Compare all Mercedes-Benz E-Class deals
5. Kia e-Niro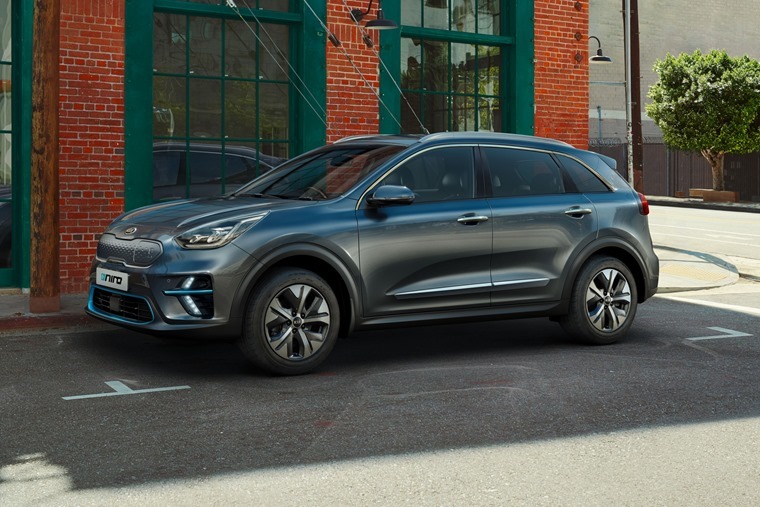 The all-electric Kia e-Niro was updated earlier this year, and this month the Korean company promised that this is an electric car with no lead times. After making the car more widely available due to soaring demand from UK customers, if you want a 70-plate e-Niro, you'll be able to get it straight away with no wait.
Featuring a 282-mile range and a fast-charge time of less than an hour, this is an electric car that's well-suited to longer trips without the faff of recharging. Its Model 3-rivalling range is thanks to a number of systems including a battery heating system and regenerative braking tech – both of which are part of the car's Eco Driving Assistant System.
Although the car looks essentially the same as it did last year, there are a few notable design changes that mark it out from more ordinary hybrid Niros; there's a closed grille which is where you'll find the charging socket, while the headlight and tail light designs have been updated to give it look fit for the 70-plate.
Want something else?
With demand for new lease cars growing, it's set to be a busy September. If none of the above cars take your fancy, remember you can check out car leasing deals right now if you have a make and model in mind.