The best 4x4 estate cars
Are you looking for an 4x4 estate car? You aren't alone. The nights are drawing in and the weather is turning distinctly wintery. Whether you're on a wet motorway or a twisty ice-covered A road, there's nothing like a clever all-wheel drive system to give you that extra bit of security.
One of the most popular forms of all-wheel drive cars is actually the humble estate. In fact they've had a bit of a renaissance in recent years. Perhaps you aren't a fan of the SUV style but still require a practical family vehicle that's capable when the going gets tough. Whatever your reason, here's five of the very best currently available to lease.
Audi A4 Allroad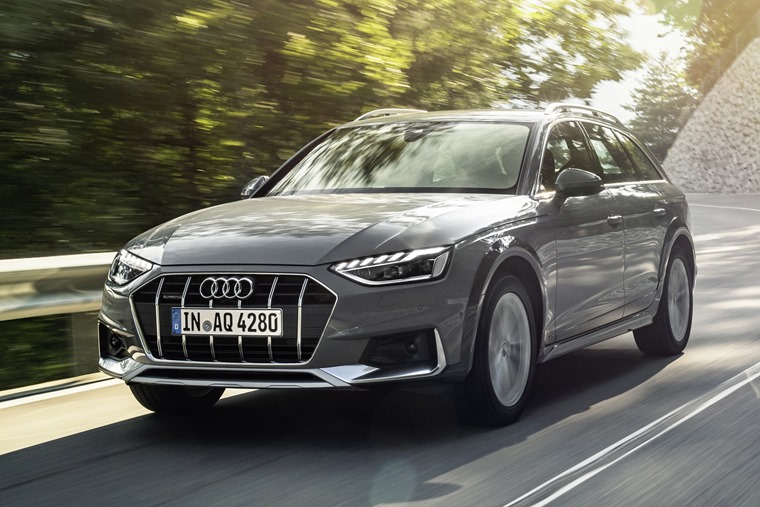 The Audi A4 Allroad is a capable machine that uses the latest quattro technology – the very system that made the company renowned for its all-wheel drive prowess and responsible for dozens of rally wins over the years.
It's based on the practical and premium A4 Avant, which in itself is a capable car. There's Audi's latest infotainment system and technology and one of the best interiors in the business. But the Allroad takes things up a notch or two. The all-wheel drive system is governed by a clever computer that calculates exactly how much power each wheel will need and when.
It benefits from a higher riding suspension too, which makes it both fantastic over rough ground and ensuring its passengers are cossetted from every undulation. With around 500 litres of boot space, it should be more than practical enough for most people, but if you require a larger car, there's always the Audi A6 Allroad to consider, too.
Compare Audi A4 Allroad leasing plans
BMW 530e Touring xDrive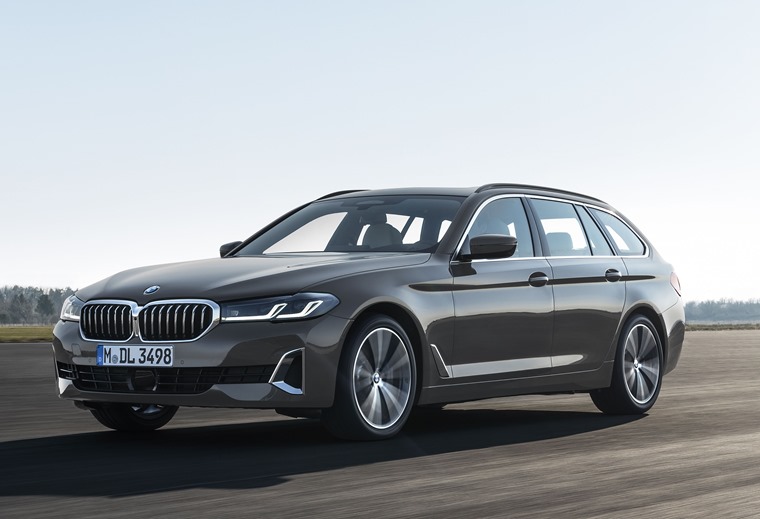 The BMW 5 Series Touring is a capable estate in any guise, but plumping for the 530e xDrive gets you a seriously desirable machine. For starters, it's a plug-in hybrid. It can eek out about 35 miles of range using its electric power only. What's more, its 0-62mph time is just 6.1 seconds.
While it may not have the raised ride height of the A4 Allroad, its xDrive system is still one of the best all-wheel drive systems available and ensures you'll benefit from a useful amount of extra grip when the going gets tough.
In fact its lower ride and sportier pretensions make it a really engaging car to drive. In the real world, a 530e Touring is seriously usable too. Even with its additional battery packs, there's a large 560-litre boot, which can be increased to 1,700 litres if you fold the rear seats down. Capable, comfortable, usable.
Compare BMW 530e xDrive Touring lease deals
Jaguar XF Sportbrake AWD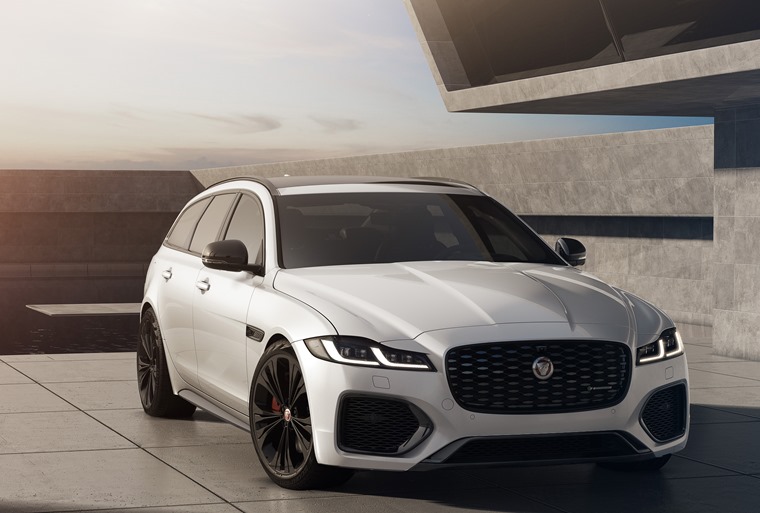 If you're after a luxury all-wheel drive estate that isn't German, then look no further than the Jaguar XF Sportbrake AWD. Refined and filled with updated tech, there's tonnes of boot space and a capable four-wheel drive system.
You can choose either a petrol or diesel engine, but all models are powered by a smooth 8-speed automatic gearbox. The latest model also benefits from a larger infotainment touchscreen that's the same you'll find in the recent Land Rover Defender – but this all-wheel drive car is a little more understated.
In the boot you'll find 565 litres of space, which rises to 1,700 with the seats down – so pretty much the same as the 530e. Which one's for you?
Compare Jaguar XF Sportbrake AWD leasing plans
Volvo V60 Sportswagen Cross Country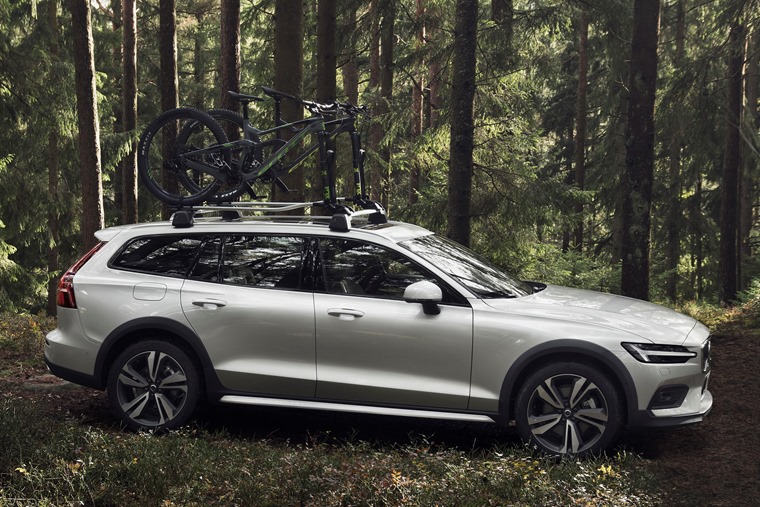 Volvo has been making fantastic four-wheel drive estate for decades, and the latest one comes in the form of the V60 Cross Country. It's the company's competitor to the A4 Allroad, and a viable one at that – its 529-litre boot is larger for a start.
It's higher than the standard V60, providing enough ground clearance to ensure you won't be getting beached in snow or mud. The biggest difference between the Cross Country and the standard V60 is the comfort – you'll sublimely navigate your way over every bump in the road.
It's based on the same tech as the larger V90 Cross Country, but we think the V60 is the more composed and better drive of the pair. You have the choice between a punchy diesel and a potent petrol, and whichever you pick you'll have a seriously capable estate.
Compare Volvo V60 Cross Country leasing plans
Mercedes-Benz E Class 4Matic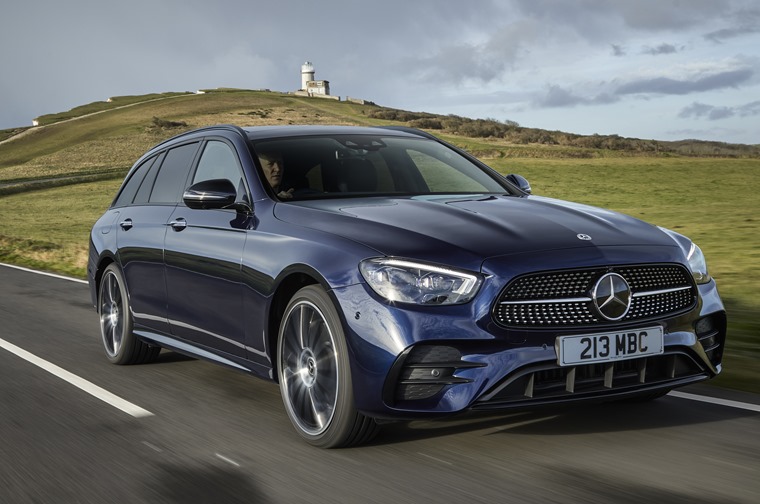 Mercedes' alternative to quattro and xDrive is 4Matic. It's not as well known as the former pair, but just as capable. Especially when it underpins the latest E Class estate. It uses the 265hp E300d turbodiesel which delivers excellent performance and economy.
The E-Class features an adaptive suspension as standard, which makes it a smoother ride than some key rivals from other manufacturers. The sumptuous cabin is hushed, with minimal road noise when travelling along the motorway.
Aside from its all-wheel drive system and ability as a luxury car, it is of course hugely practical – it has the biggest boot of any car on this list, with 640 litres of capacity. With a 40/20/40 split rear seat, it's really adaptable too.
Compare Mercedes-Benz E-Class leasing plans
Are you looking for an all-wheel drive estate car?
If none of the above take your fancy, don't worry. Leasing.com has the widest selection of deals from brokers, dealers, manufacturers and funders in the UK. You can find deals on lots of other all-wheel drive models by clicking on the button below.