Best cars for under £150 per month
Leasing makes sense for a lot of reasons. It doesn't matter if you're after an executive saloon or a super-frugal supermini – if your main aim is to drive a new car and keep costs to an absolute minimum, we host thousands of lease deals under £150 per month that'll help you get behind the wheel.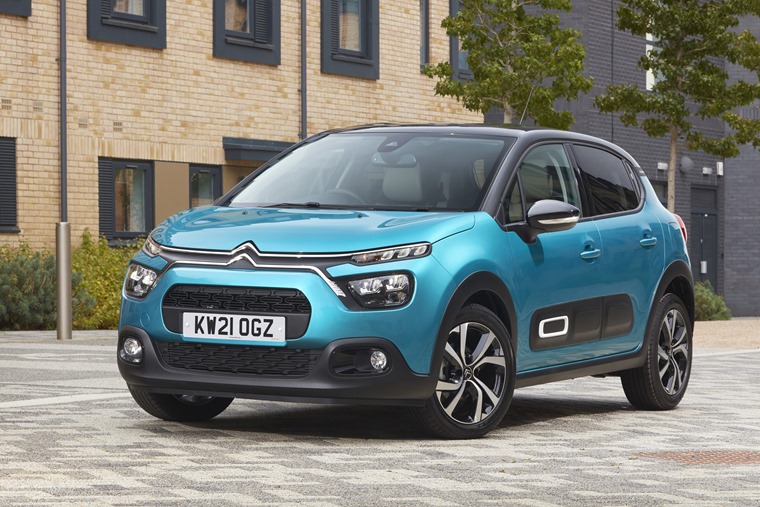 But what if you want to really keep costs down? What's on offer if you've £150 per month to spend? We had a look and compiled a list of our favourite cars that fall into this price bracket.
Cars for less than £150 per month in 2021 include:
Vauxhall Corsa
Fiat 500
Citroen C3
Toyota Aygo
Nissan Micra
See all cars for under £150 per month
To keep things very clear, there will always be an initial upfront payment, and the offers are based on a mileage limit. Let's have a closer look at the cars.
Vauxhall Corsa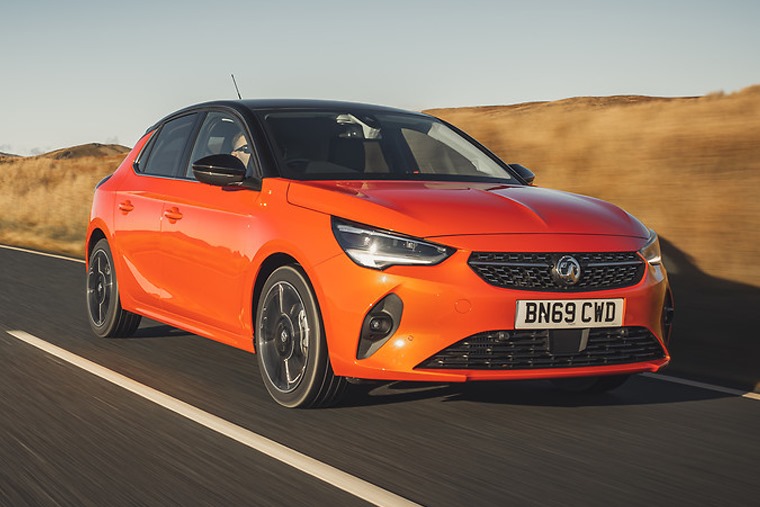 The latest Vauxhall Corsa has quickly become one of the UK's most popular new cars. It introduced a completely new look with a stylish appeal, more practicality, an overhauled interior with new tech and of course a range of efficient new engines. It's also more than 100kg lighter too, meaning the driving experience is one of the best in the business.
All models now feature a 7in touchscreen infotainment system that's compatible with Apple CarPlay and Android Auto, and the interior also feels much more upmarket than it ever has done, and all the controls are laid out in a way that makes for a relaxed drive.
Engine-wise, a 1.2-litre petrol engine is available with a range of power outputs, with 75hp, 100hp and 130hp all on the cards. An economical diesel is also available, and of course the all-electric Corsa-e is perfect for those that want an EV but don't necessarily want to shout about it. (Although the latter will cost more than £200 per month, just to be clear). In this budget, our pick of the bunch would be the 1.2-litre 100hp SE that gets air conditioning, automatic headlights and that 7in touchscreen infotainment system.
Compare Vauxhall Corsa deals under £150 per month
Fiat 500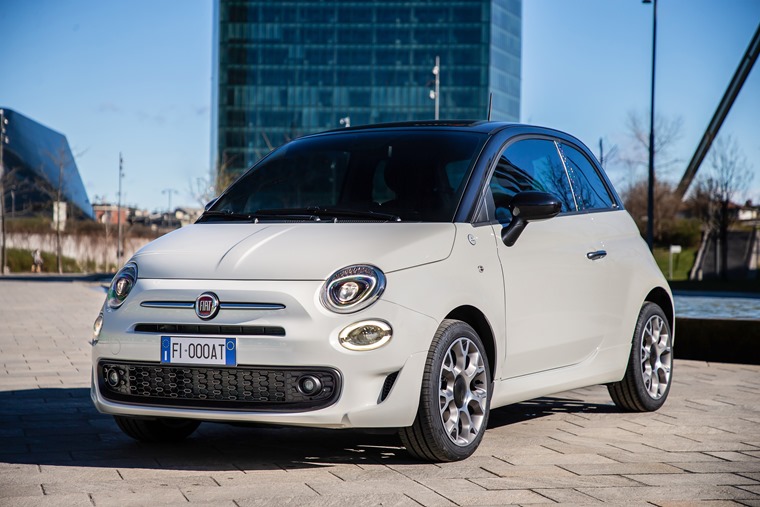 It's hard to believe the Fiat 500's renaissance started a decade ago, but the very first versions of the reborn supermini arrived in the UK in 2007. It remains a firm favourite thanks to that retro appeal and of course some truly competitive pricing.
If you're after a cute city car, look no further. It's a fantastic companion in town thanks to light steering and a pleasant driving position. That said, it doesn't feel out of place on the open road either. It now uses a mild-hybrid 1.0-litre drivetrain capable of up to 55.4mpg.
There might be an all-new look Fiat 500 EV available now, but for less than £150 per month the hybrid model still offers a lot of style for the money. It is a timeless design, after all. 
Compare Fiat 500 deals under £150 per month
Citroen C3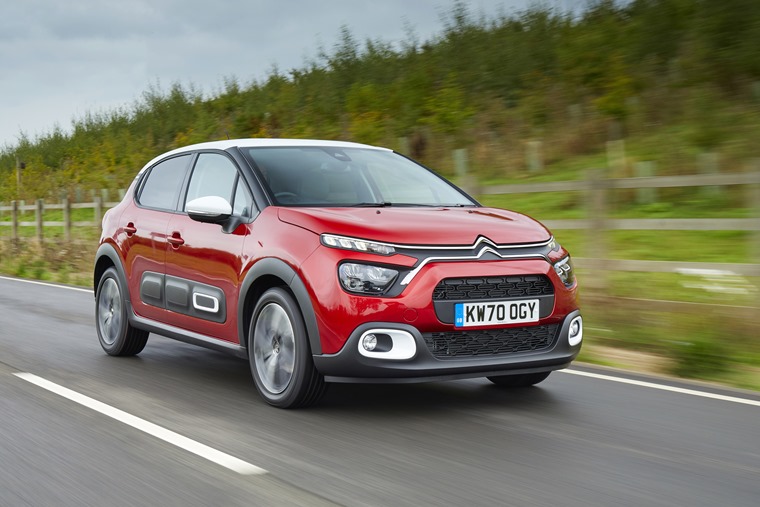 The Citroen C3 has been drastically enhanced in recent times, featuring a revised, sharper front end and a wide variety customisation options, it's a spacious five-door hatchback that is more comfortable than most cars in its segment.
Its distinctive looks and supreme ride comfort do offer something different from the mainstream competition – and it's affordable too. The aptly-named Flair model is available for way under £150 per month.
It features a 7in infotainment touchscreen, numerable safety systems and cruise control. There's an engine to suit most, with the 1.2-litre petrol being our pick of the bunch. It's available with a range of power outputs.
Compare Citroen C3 deals under £150 per month
Toyota Aygo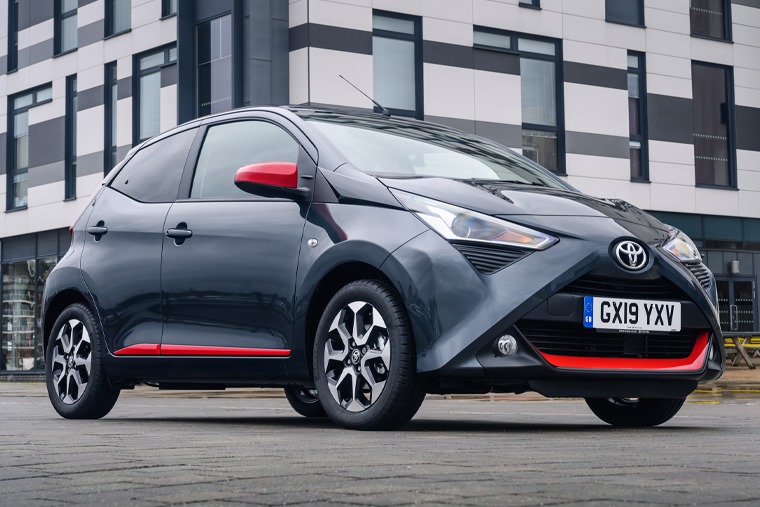 The Toyota Aygo is a small city car that gets striking styling, efficient engines and an impressive standard spec. It's now available as a five-door model only, which means it's practical enough too – the rear seats are big enough for nipping the kids to school at the very least.
Featuring an efficient 1.0-litre petrol engine producing around 70hp, the Aygo can more than hold its own around town, and can return more than 55mpg. While it might not offer the most refined ride, it is available with an automatic gearbox if you wish for a more relaxed drive.
Infotainment consists of a 7in touchscreen unit that's user friendly and a better system than the smartphone-based set-up found in the rivalling Volkswagen Up. If you're after an affordable city car that doesn't cost a lot to run, the Aygo should definitely be on your shortlist.
Compare Toyota Aygo deals under £150 per month
Nissan Micra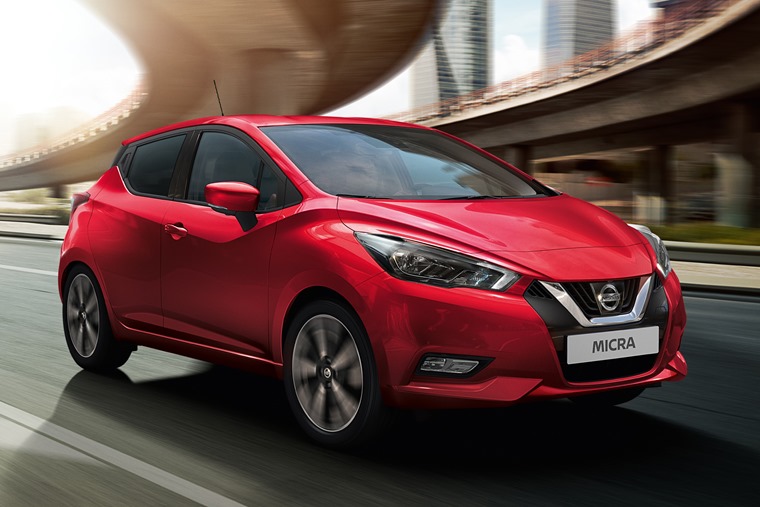 The Nissan Micra is a rival to cars like the Ford Fiesta and, thanks to a raft of updates over the years, it's still a desirable and viable alternative to the Ford – especially considering its super-low sub-£150 per month price point.
The Acenta trim is currently on offer for this price and, with cruise control, air conditioning, a 5in screen with smartphone compatibility, it's worth while taking a look.
Its 1.0-litre petrol engine produces 92hp and is capable of up to 53.3mpg, meaning it should be as affordable to run as it is to lease.
Compare Nissan Micra deals under £150 per month
None that suit you?
At Leasing.com, we like to make finding the perfect deal for you as easy as possible. If you're looking for affordable lease deals, there's plenty more cars on offer for less than £150 per month. Just click on the button below to explore your options.