Best electric vehicles
Looking for a greener car with zero tailpipe emissions? You'll be looking for an electric vehicle then.
Why? Charging is cheaper than refuelling with petrol or diesel. EV range is longer than ever before and can cope with even the most arduous commutes. Charging infrastructure is more widespread. There's more choice and they're more affordable than ever before.
Now is a great time to lease an EV with UK government bringing forward its ban on the sale of new petrol and diesel powered cars and vans to 2030.
If you need help navigating through all this choice, we've picked out our top electric vehicles that you can lease today.
Polestar 2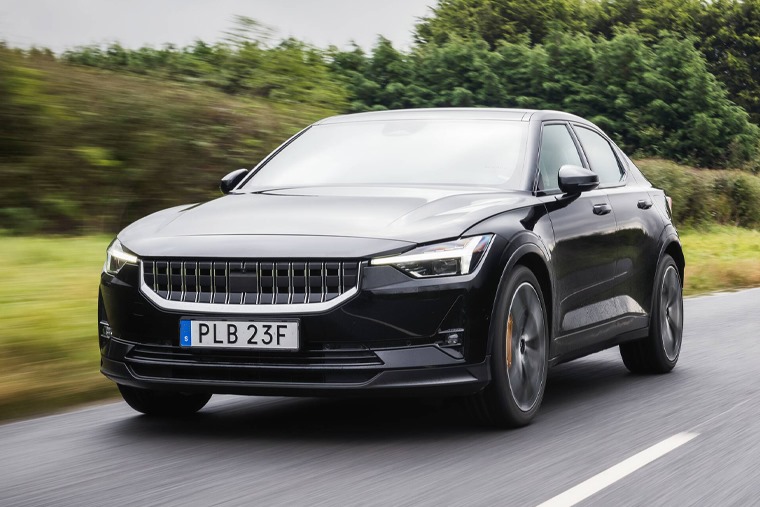 No, it's not a concept, it's real. Introducing the all-electric fastback that's got its eyes firmly set on competing with the most popular EV, Tesla's Model 3. Polestar promised that the Polestar 2 will match electric performance with high levels of safety, which are arguably two of the most important aspects when it comes down to EVs.
The 300 kW all-wheel drive powertrain has a large 78 kWh battery pack which offers range flexibility and a dynamic drive as well as a range of 292 miles. Add to that an emphasis on performance via 408hp, 660 Nm of torque and a 0-62mph time of less than 5 seconds.
Volkswagen ID.3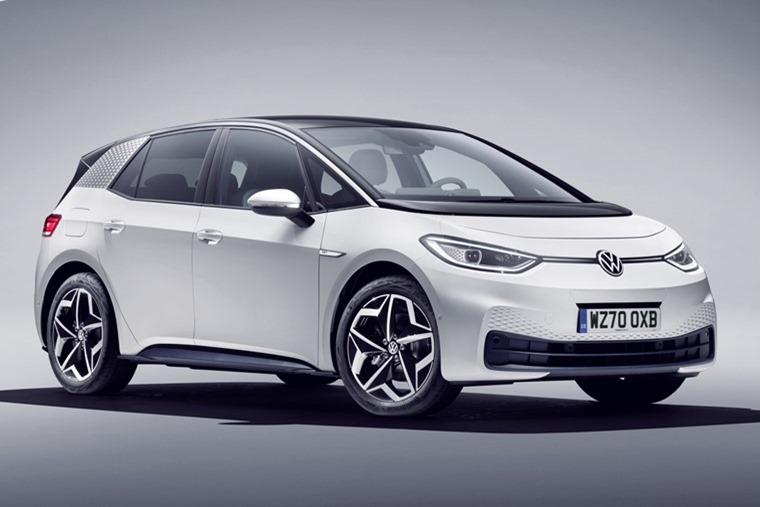 The ID.3 is almost exactly the same length and width as a Golf, although it's 60mm taller. However, inside is where the ID.3 excels with an iPad-like driver display that includes key information such as speed, range, driver aid warnings and satnav directions.
Two batteries are available – a 58kWh and a 77kWh pack. Interestingly, the more powerful battery is actually slightly slower to 62mph (7.9 seconds) although it will up range to around 336 miles. VW is promising its hallmark reliability and dependability with the ID.3, promising that the batteries will retain at least 70% of their performance for up to 8 years (or 100,000 miles).
Before we forget, prices start as low as £200 per month.
Compare all Volkswagen ID.3 deals
Hyundai Kona Electric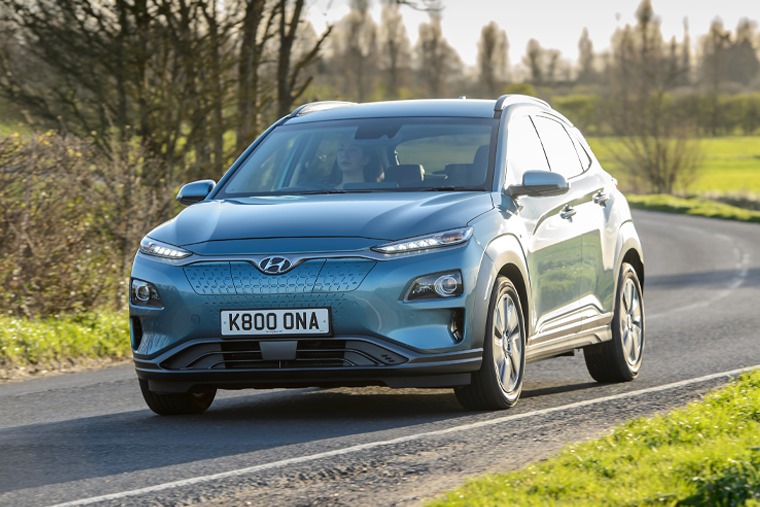 Not only does the Kona look the part, it does the business too. Hyundai Motor UK has recently reduced the prices of its electric car range following changes to the government's Plug-In Car Grant. The new pricing means that Kona Electric 64KWh now has the longest electric range – 300 miles (WLTP) –  of any Plug-in Car Grant-eligible vehicle.
Inside, everything is laid out logically and within easy reach of the driver with all the mod cons you expect and want with plenty of space for a family of five.
Compare all Hyundai Kona Electric deals
Nissan Leaf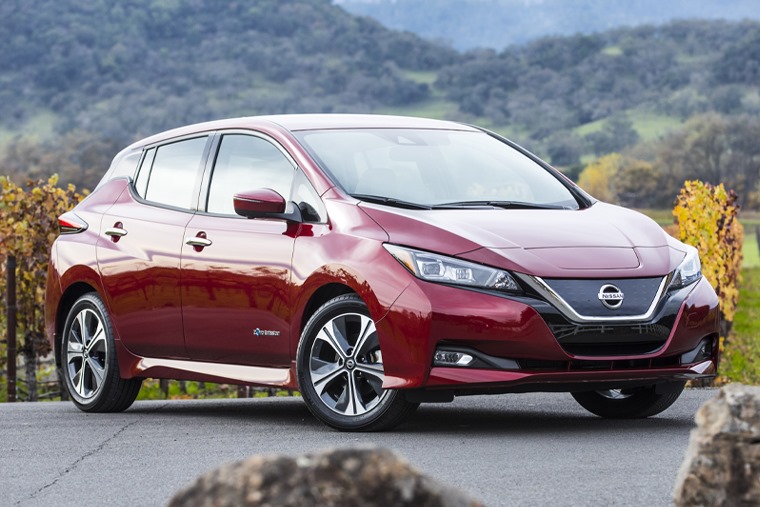 The Nissan Leaf is easy to recommend and a sensible choice for future-proofing your motoring. Delving into our stats, the all-electric Nissan ranks fourth in our top EV enquiries in 2020, with the Tesla Model 3, Audi e-tron and Renault Zoe securing podium places.
You'll get 168 miles of range on a full charge depending on how you drive it, while Nissan's rapid charger will see you get a full charge in an hour. When it comes to small to medium commutes, the Nissan Leaf is one of the best vehicles out there.
We got our hands on the Nissan Leaf, read the review here.
Renault Zoe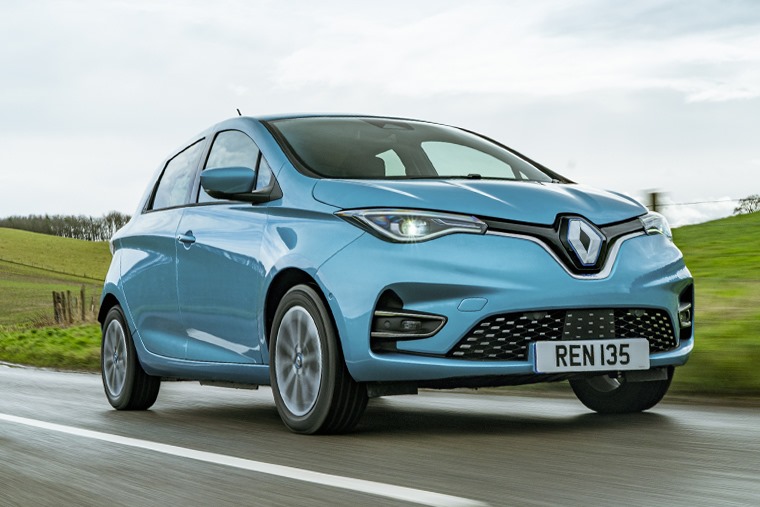 The third generation all-electric Renault Zoe offers an increased 52kWh battery, it will have a WLTP-approved range of up to 245 miles and faster charging over the outgoing model. Plugging the Zoe into a 22kW roadside charger can deliver a useful 78 miles of range in only one hour.
The Zoe has some impressive tech which includes a 10in instrument cluster that's now standard across the range, with the display containing key driving info including an eco-meter. There's also a wireless charging pad, a new electronic gear selector, plus a driving mode selector.
Jaguar I-Pace
The former World Car of the Year has a WLTP-approved range of 292 miles between recharges and reaches 0-62mph in 4.8 seconds. The I-Pace makes for a superb long distance machine thanks to its near total lack of noise inside the cabin whilst the interior is finished to a high standard. The I-PACE is more than up to the job of giving Tesla and Audi a fright.
Jaguar recently announced a number of upgrades for the all-electric I-Pace which is expected to be on sale from 2021, read more here.
Compare all Jaguar I-Pace deals
BMW i3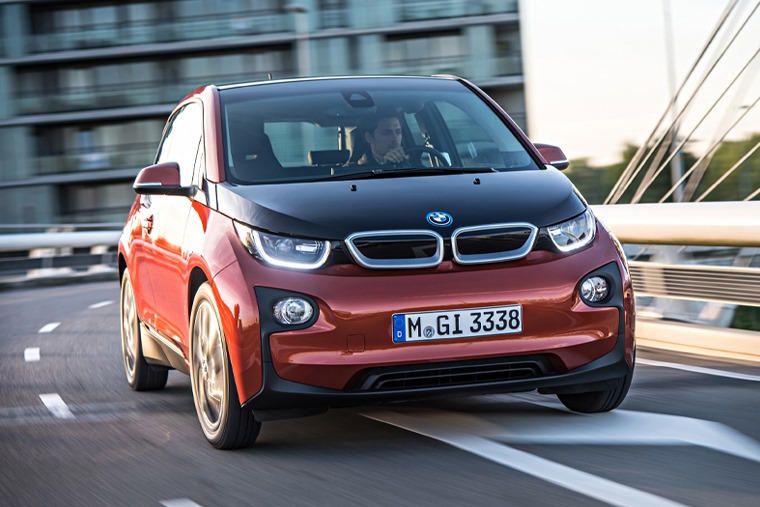 The BMW i3 has been around for a while and remains one of the more alluring zero emission vehicles on the market. It offers a range of 193 miles in the standard 168bhp i3, while the i3S reduces that slightly to 177 miles.
Regardless which variant you choose, the electric motor sends its power to the rear wheels.
Audi e-tron
Audi's all-electric SUV offers a range of 190 miles from its 71kWh battery pack which is compatible with 120kW rapid chargers, it can be charged to 80% in around half an hour.
You associate quality, class-leading interiors with Audi, and it's business as usual here. There's three screens or, if you go for those optional drag-reducing door cameras, there's five. FIVE.
Peugeot e-2008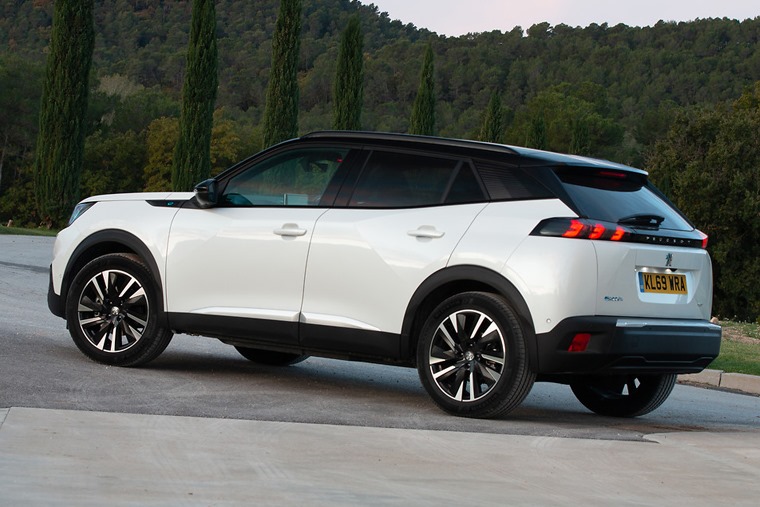 The all-new e-2008 SUV is powered by a 100kW electric motor and 50kWh battery. Offering 136bhp, with 193 miles of range.
A variety of tech is also offered, including adaptive cruise and lane-departure assist, self-parking and road sign recognition. Inside, the  e-2008 features a compact steering wheel and the latest version of the Peugeot 3D i-Cockpit, a new heads-up display projects holograms close to the driver's eye-line to help improve reaction times.
Compare all Peugeot e-2008 deals
Tesla Model 3
It's the daddy of electric vehicles and the most popular EV to lease. It's also the fifth most popular car to lease in 2020. The Model 3 is simply one of the best cars you can get your hands on in today's market.
It has a simple and practical design, the Standard Range Plus model offers 258 miles between charges and can hit zero to 60mph in 5.3 seconds and features a 15in horizontal touchscreen that controls all in-car functions. Oh, and you can pick one up for around £400 a month.
Compare all Tesla Model 3 deals
Bonus Dream Car - Porsche Taycan
What if I have a budget of around £1,000 a month for an electric car I hear you ask. Well, say hello to the all-electric Porsche Taycan.
The most potent Turbo S model produces 750hp and more than 1,000 Nm of torque. This allows for a 0-62mph time of 2.8 seconds and a top speed of 161mph. Inside is a tech-fest. There's four screens, with Porsche introducing a new 16.8in driver display. According to WLTP figures, the Turbo S can manage 257 between charges.
We can all dream can't we.
Compare all Porsche Taycan deals
Having trouble finding 'the one'? Why not compare all of our electric vehicles.