Best small SUVs for 2023
If you're looking for a small family crossover, you aren't alone. Small SUVs are the most popular segment of the new car market, and they made up the majority of 2022's top ten cars on Leasing.com.
Choosing to lease one means that a brand-new model might be more attainable than you'd expect. These compact crossovers are popular for a reason. They offer the style and practicality of larger SUVs, but wrap it up in a package that's closer to a hatchback in terms of size. This makes them perfect for the school run, and a great choice for families.
Here's some of our top crossover choices for 2023.
Ford Puma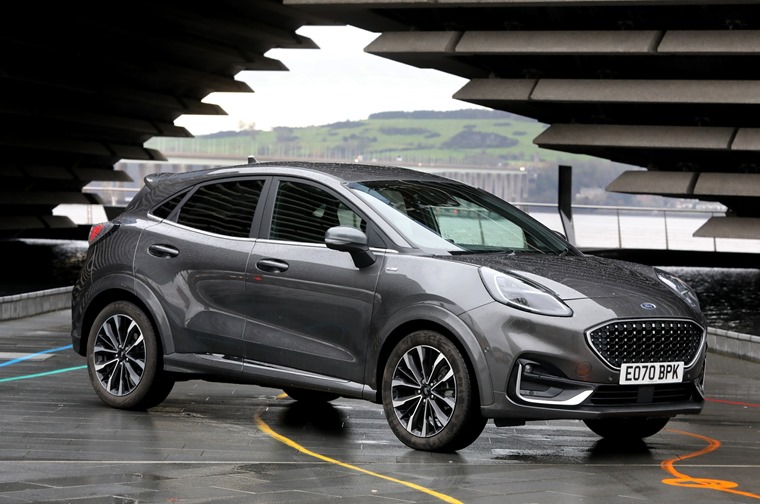 The Ford Puma is a fantastic choice if you're after a crossover that's fun to drive. Handling-wise, it's more similar to a compact hatch like the Fiesta or Focus than it is to larger SUVs in Ford's line-up. There's a host of great petrol engines to choose from, which now feature mild-hybrid tech.
Despite the peppy performance and impressive handling, the Puma offers everything else a good crossover should: a comfortable driving experience and a good amount of passenger space. It's true that some rivals offer a larger boot, but the Puma has another trick up its sleave – there's some extra storage under the boot floor that Ford calls its "Megabox".
Compare Ford Puma leasing plans
Toyota Yaris Cross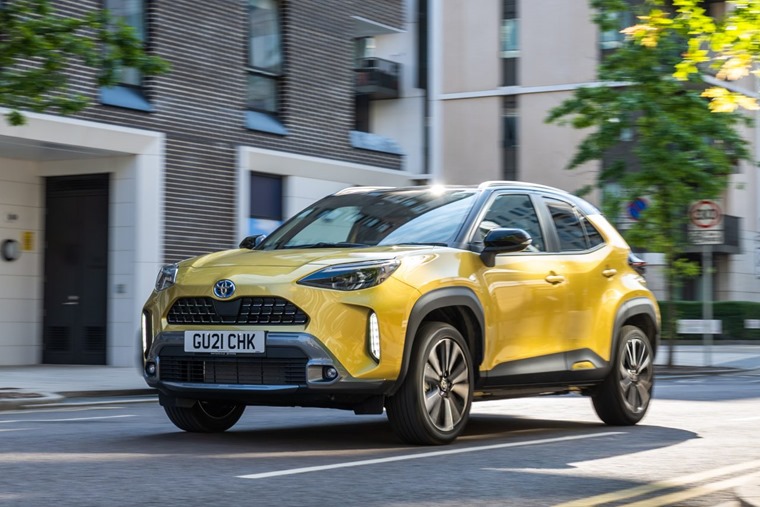 The Yaris is a great supermini, but it's not a body style so many people want these days. Toyota answered in the form of the Yaris Cross. It takes everything that makes the Yaris so great, and puts it all in a stylish package that offers stand-out styling and impressive practicality.
It gets a fantastic hybrid drivetrain soon. Hybrids are Toyota's forte, and the self-charging tech in the Yaris Cross offers more than 60mpg without the faff of having to plug the car in. While it's not as fun to drive as something like the Puma, the Yaris Cross feels like a quality product and offers a smooth, relaxing driving experience.
Compare Toyota Yaris Cross leasing plans
Alfa Romeo Tonale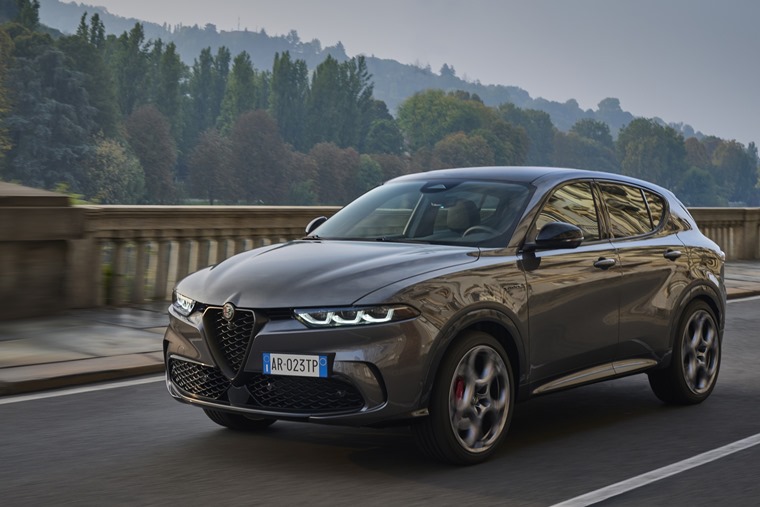 After a crossover with a bit of panache? The all-new Alfa Romeo Tonale is what you've been waiting for. The new Italian crossover is now available to lease. Sitting below the Stelvio, it features Alfa's trademark shield grille and a stunning set of headlights. Combined with pepper-pot alloy wheels and vivid colours, it's hard to think of a better-looking car in this class.
Inside all models feature a twin-screen set-up, with both the digital driver display and infotainment being 10.25in in diameter. The rest of the interior is Alfa at its best – brushed aluminium and leather abound, while under the bonnet a range of mild-hybrid petrol engines are available. A 1.5-litre unit produces 130hp or 160hp, depending on which option you go for. The range-topper gets the Q4 all-wheel drive system and produces 275hp – enough performance to match its sporty design.
Compare Alfa Romeo Tonale leasing plans
Peugeot 2008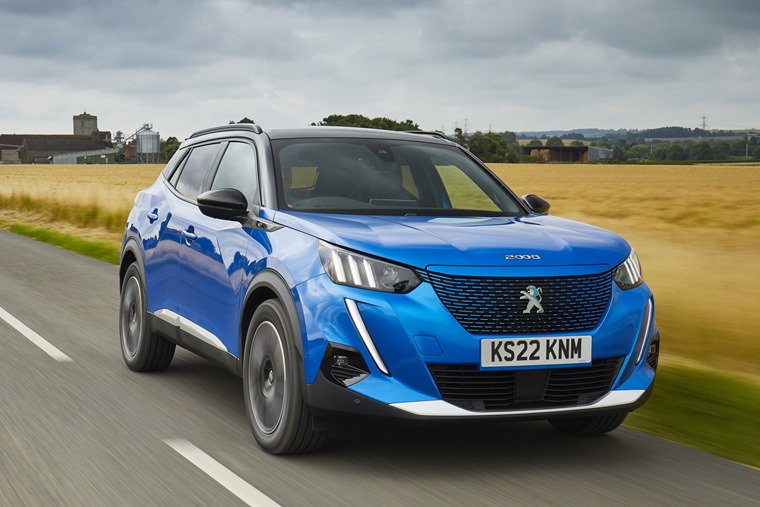 Peugeot has been on a role in recent years, and its diminutive 2008 is the most compact SUV the brand currently makes. It's based on the excellent 208, which means you'll get the same bold design, snazzy interior but with a much bigger boot and more interior space.
It's available in petrol, diesel and as an all-electric vehicle, with the latter capable of more than 200 miles between charges – enough to put it on par with rivals like the Hyundai Kona Electric and Kia e-Niro.
Compare Peugeot 2008 leasing plans
BMW X1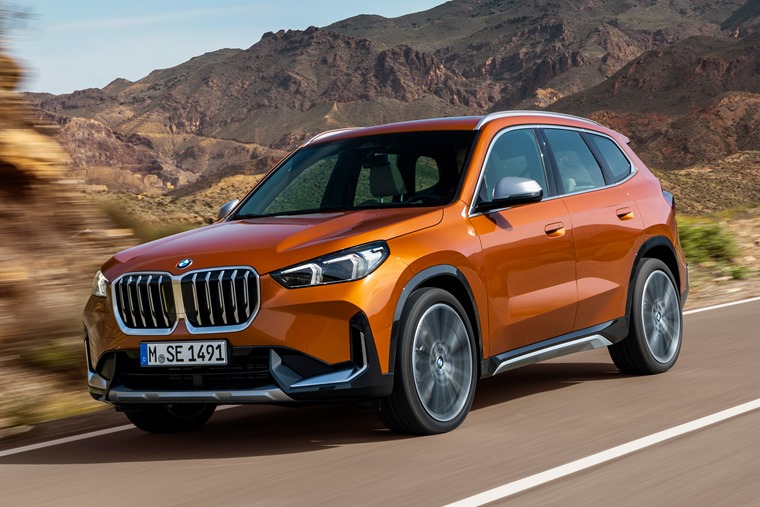 The BMW X1 was refreshed at the end of 2022, and now features an overhauled designed and an all-electric option called the iX1. If you're looking for a high-tech, premium crossover, the BMW makes sense. It borrows styling cues like its large grille from the larger iX, while its vast range of petrol, diesel, plug-in and all-electric options really mean you're spoilt for choice.
Inside, you'll find an 11in digital driver display and the latest iDrive infotainment system with a 10in touchscreen. The two monitors meld neatly into one single panel and, as always BMW comes up trumps when it comes to driver-focused controls. Everything is angled slightly towards the driver, while the dash itself feels less cluttered as there are now less physical buttons.
Can't see what you want?
The cars above are just a few of the many crossovers and small SUVs that are available on Leasing.com in 2023. You can check them all out on our SUV leases page, where you'll also be able to use our quick links tool to narrow down your search. Alternatively, hit the button below to answer some questions and find a dream car that's perfect for you.