New 69 plate: Five new cars for the new plate
The 1 September is fast approaching, which means one thing in the card world: time for a shiny new number plate. It doesn't seem like six months since the 19 plate was released, but now it's time to move on and say hello to the shiny new (and slightly provocative) 69 plate.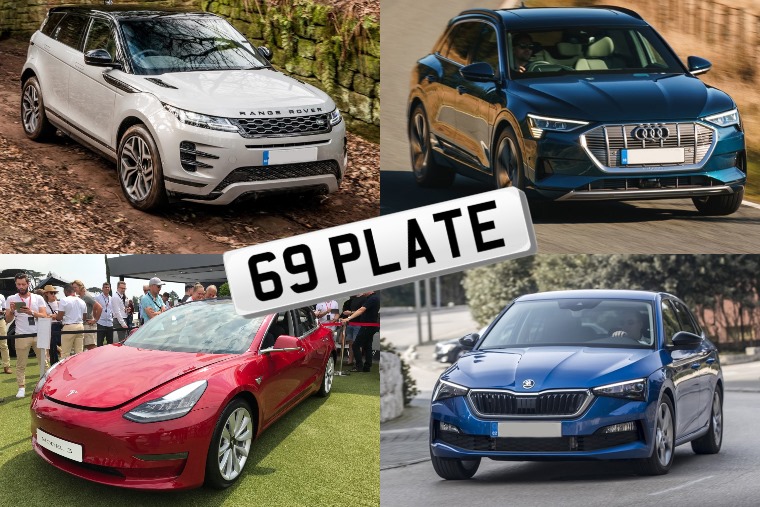 If you're considering leasing in the next few months, why not go for a car that's just as shiny and new as the plate itself? There are some excellent new models that are available to order right now. Here are five all-new models that'll suit the new 19 plate.
Range Rover Evoque
Replacing an already very successful model is always a mammoth task, but Range Rover has proven it can be done with the swish new Evoque. Ushering in styling borrowed blatantly from the luxurious Velar, it's proving to be one of 2019's top leases. In fact, in July, it was the most popular car on Leasing.com.
It's not just the outside that's improved either; the interior has had a full rework, featuring plusher materials than ever and a wholly revised infotainment set up. With monthly rates for the 2.0-litre D150 R-Dynamic starting from less than £300 per month, it's not hard to see why it's such a hit. And it'll wear that 69 plate well.
Tesla Model 3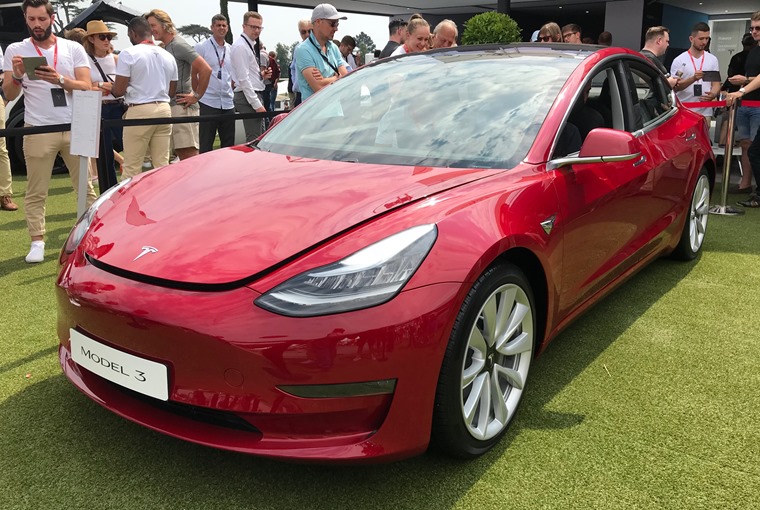 If you really want to a car that's fit for the brand-new plate, it's the Tesla Model 3. After an arduous wait, the American-made electric 3 Series rival is finally available to lease, and prices are probably less pricey than you think.
The Standard Plus model gets more than 250 miles of range from a single charge and accelerates from 0-62mph in 5.6 seconds. Lease costs? Less than £400 per month. That's equivalent to a well-specified 3 Series, but you'll undoubtedly turn more heads in Tesla's newest model.
Volvo S60
Fancy a stylish, of-the-moment compact exec saloon that's not made in Germany? Until recently, your options were limited. That was until the all-new Volvo S60 arrived earlier this year. As you might imagine by its name, it gets the same stand-out styling as the large S90, but in a smaller (some may say neater too) package.
Inside you'll find a delightful portrait infotainment system as well as a vivid 12in digital driver display that's standard across the range. With the addition of a seriously potent plug-in hybrid model, it's genuinely a left-field choice that can take the fight to its German rivals.
Audi e-tron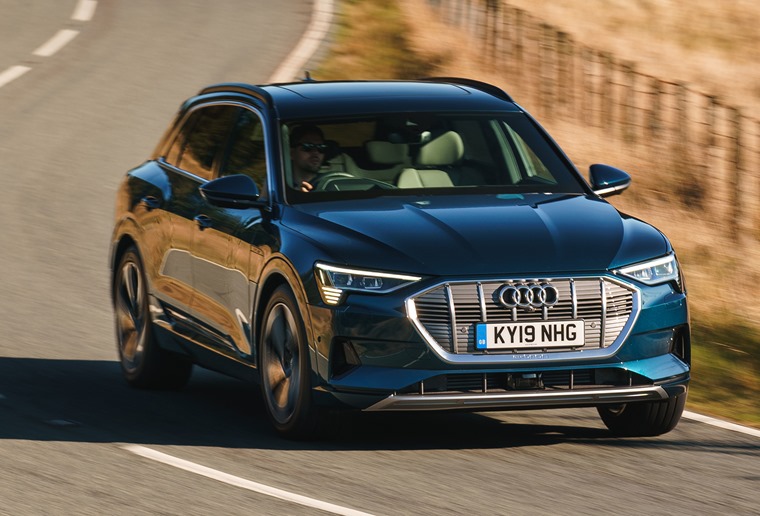 The fact two of the five cars here are all-electric is proof just how quickly things are moving when it comes to battery-powered vehicles. The Audi e-tron is a more expensive prospect than the Tesla Model 3, but with two electric motors and a sharp-looking SUV shape, it's right on trend for the 69 plate.
Like the Model 3 Standard Plus, it manages around 250 miles on a single charge. It gets the usual refined and luxuriously appointed Audi interior, along with a standard air suspension that makes journeys – long or short – seriously relaxing.
If you fancy letting the car take even more of the strain, there's some optional semi-autonomous tech on offer too. Have we mentioned those aero-aiding door cameras? In short, it's full of tech, and one of the finest EVs you can currently lease.
Skoda Scala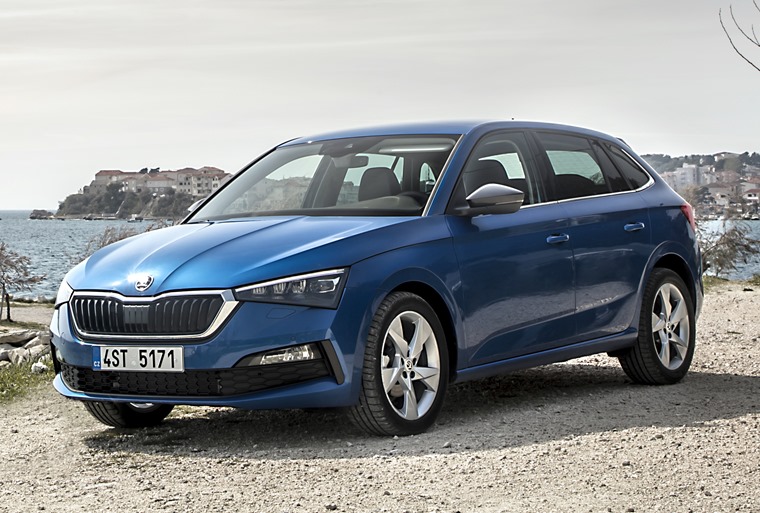 Finally is an all-new model from Skoda. Say hello to the Scala – a car designed to offer the amenities of a Golf while also undercutting it on price. Featuring a bold new headlight design and styling inspired by some of the latest Audis, it's lightyears ahead of its predecessor – the Rapid.
Higher trim levels feature a sizeable 9.2in infotainment touchscreen, with a 467-litre boot, it's extremely practical for a hatchback too; that's almost 25% more luggage space than you get in the pricier Ford Focus.
Can't see what you want here? Here's a full rundown of the most popular lease cars of 2019.