The best hot hatches
Hot hatchbacks have evolved massively over the last decade or so but, for them to work effectively, they must provide what they always have – power and practicality in equal measure.
With seemingly every manufacturer offering spiced up variants of mainstream models, we've put together five hot hatches we think make the best all-rounders.
Ford Focus ST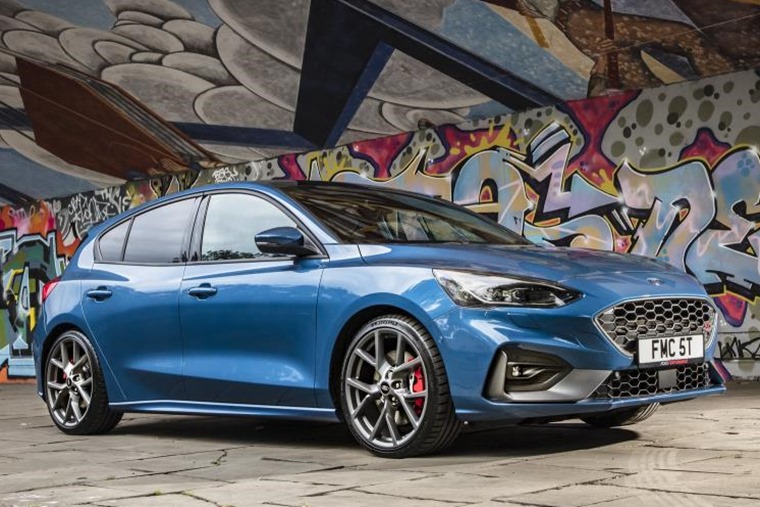 Blending track-day performance with everyday usability, the Ford Focus ST not only offers plentiful practicality but plenty of grip and plenty of power too. This is the key to why the ST is a better hot hatch than anything else in its bracket right now.
While it's not the quickest or most potent hot hatch on the list, its electronic limited slip diff lets you have fun without worry. Even more impressive is the ride is equal to the handling, so if you enjoy driving you'll love the Focus ST.
Compare Ford Focus ST deals
Seat Leon Cupra 290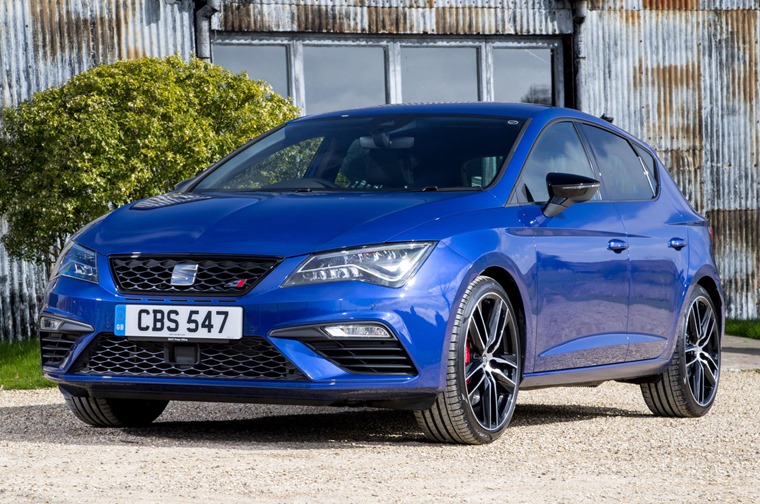 Seat is seen by some as a budget Volkswagen due to the fact it shares lots of the German company's components. However, the Cupra 290's engine is actually tuned to be swifter than a Golf GTI – 0-62mph will fly by in 4.4 seconds and it'll go on to a limited 155mph.
Another nod to the Volkswagen underpinnings is the fact that boot space is identical to the Golf's, meaning the extra power doesn't come at the cost of 380l of practicality.
With a new model on the way soon, keep an eye out for some great deals on the outgoing Leon Cupra.
Compare Seat Leon Cupra 290 deals
Honda Civic Type R
There's no denying the Honda Civic Type R is the most outrageous car on this list – that aggressive bodykit and monstrous rear spoiler more than marks it out from the by-comparison sedate Civics. However, under the space-age body lies the most powerful engine ever to sit in a Type R.
The 2.0-litre engine not only uses Honda's VTEC performance technology, but it gets a turbo too. All this tuning results in 316bhp, giving it a brisk 0-62mph run of 5.8 seconds and a staggering top speed of 168mph.
Although it looks (and goes) like a spaceship however, you can happily use a Type R everyday – with 420 litres of boot space, there's more luggage space than some crossovers.
Compare Honda Civic Type R deals
Volkswagen Golf GTI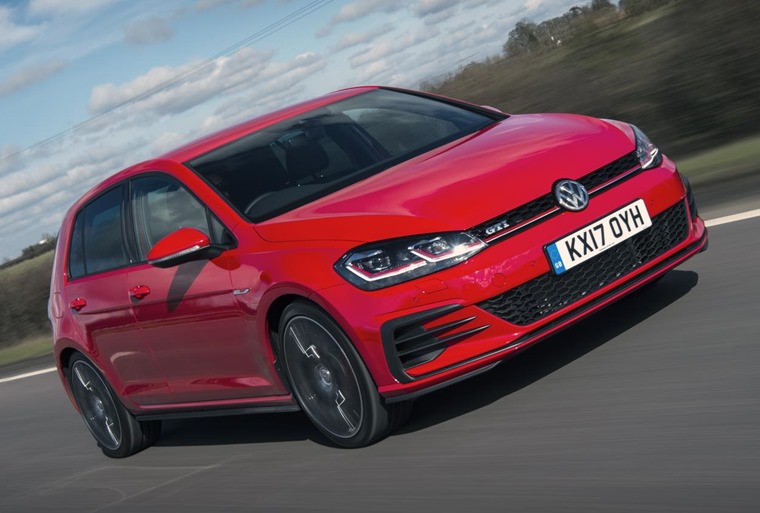 The Volkswagen Golf GTI is the most recognisable hot hatch of all time, and not without reason – forty years of constant development and improvements means it has become a standard-bearer on which all other hot hatches are judged. The latest Golf is as impressive as ever, thanks to a 2.0-litre engine that develops 245hp. That ensures it'll see 62mph from rest in 6.2 seconds and go on to a top speed of 155mph.
From a practicality perspective, the Golf can muster a combined mpg figure of 42 – mightily impressive considering its sportiness. A reasonably roomy interior and 380 litres of luggage capacity makes it a swift yet sane hot hatch.
With a new model on the way soon, look for some enticing deals on the horizon.
Compare Volkswagen Golf GTI deals
Renault Megane RS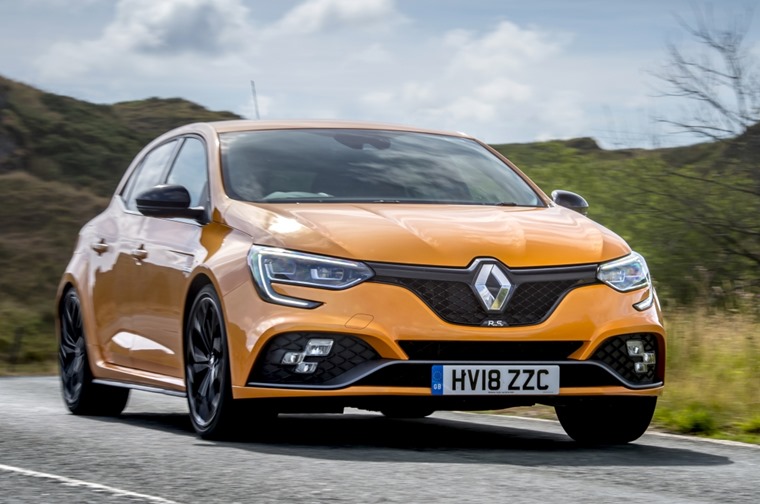 While the Golf GTI might be a lot of people's knee-jerk reaction when you say the words 'hot hatch', it is the Renault Megane RS which is the car consistently praised by petrolheads and hot hatch aficionados.
With this in mind, it's safe to say the Renault Megane RS is a car built to arouse your driving instincts. With 280bhp, a 0-62 of 5.8 seconds and a max speed of 158mph it does everything you want a front-drive hatchback to do.
Compare Renault Megane RS deals