The best SUV coupes to lease
SUV coupes are a relatively new segment to hit the car market, but they're becoming ever-more popular – especially with leasing customers. They combine most of the practicality of a regular SUV, but add a sleek stylish body – much like a conventional two-door coupe does to a hatchback or saloon.
Put like that, it's easy to see the appeal, and where once these vehicles were limited to premium German badges, a number of new entries in this segment are making them ever-more affordable. But which ones are the best? Here's our definitive list of the top SUV coupes for 2021.
BMW X6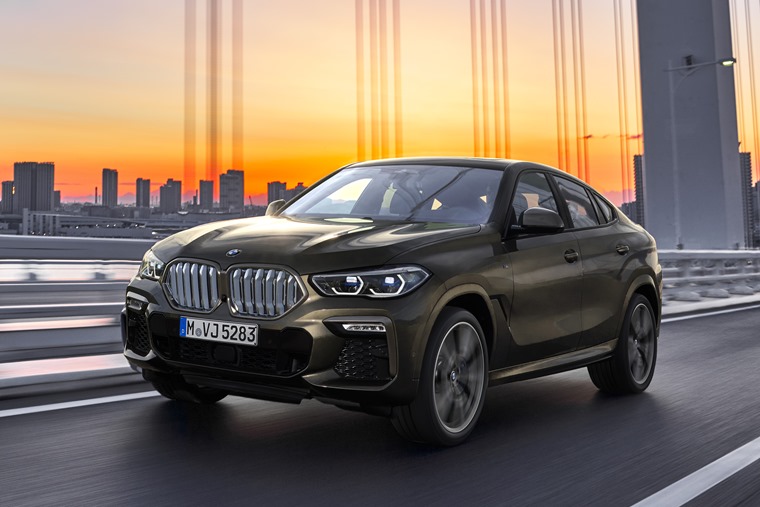 Let's start where it all begun: the BMW X6. This was the car that kicked off the SUV coupe segment all the way back in 2009 and, while the original was seen as a bit of a "love it or hate it" car, its appeal grew with every year, and it remains one of the most desirable models in its segment in 2021.
With its large grille and aggressive tail light design, it has all the best styling cues from BMW's latest range and is one of the most engaging SUV coupes behind the wheel too. It's available with a host of potent drivetrains, including six-cylinder petrol and diesels. Even the most affordable xDrive 30d model gets this car to 62mph in less than seven seconds.
Of course, it isn't quite as practical as an X5 due to its smaller boot and swooping roofline, but if you're considering an SUV coupe, you'll already appreciate this. With 580 litres of luggage capacity in the boot and a 40:20:40 folding rear seat fitted as standard, it's still a seriously practical choice.

Audi Q3 Sportback
The Audi Q3 in standard SUV guise is a perfect car to take on the likes of the Range Rover Evoque and Volvo XC40 among others. Add an elegant sloping fastback onto the back, and it becomes an even more enticing option. But unlike some SUV coupes, this isn't very "in your face" – it looks well proportioned and well balanced; not a comment that can be made about every SUV coupe.
Inside, it's business as usual for Audi. There's a premium interior that includes all the latest tech including a central touchscreen and vivid digital driver display. If you want adaptive cruise control or other bits of tech though, you'll have to pay a premium.
With 530 litres of boot space, it gets an identical amount of capacity to the standard Q3 SUV – top marks there then. That said, that sloping roof does remove some headroom for rear passengers. But it's still more than adequate as a mid-size family SUV.
Compare Audi Q3 Sportback leasing plans
Renault Arkana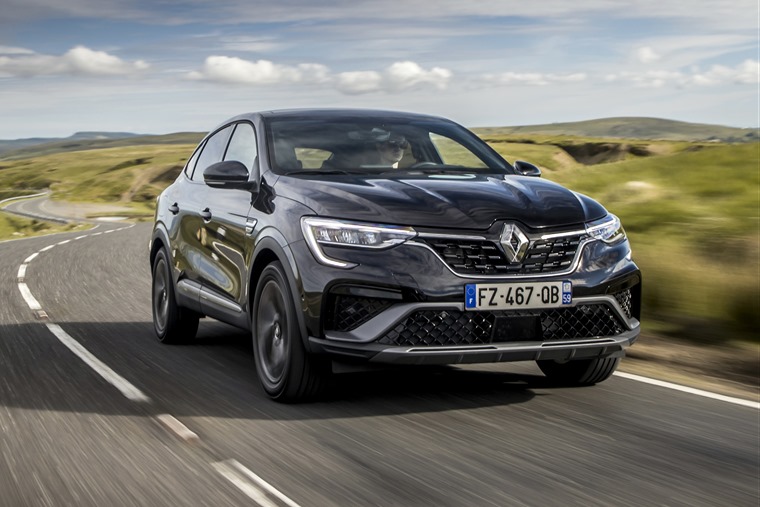 A Renault SUV coupe? Yes – say hello to the all-new Renault Arkana. We mentioned earlier that more mainstream brands are learning lessons from the premium German brands and introducing similarly styled coupes – often for a fraction of the price. The Arkana is a fantastic looking car and is based on the same platform as the Captur crossover.
Inside you'll find similar tech on offer. That means a portrait style infotainment system and digital display, which is either 4.2in, 7in or 10.2in depending on specification. The one to go for is the R.S. Line, which adds carbon-effect trim and a sportier interior.
You're able to pick from two engines: A 16-litre E-Tech hybrid and a 1.3-litre mild-hybrid, both of which feature smooth automatic gearboxes and can attain around 50mpg. With 513 litres of boot space, it holds its own against similarly priced family crossovers including the latest Qashqai. If you're after a family SUV that stands out from the crowd, the new Arkana could be the model you're looking for.
Compare Renault Arkana leasing plans
Mercedes-Benz GLE Coupe

The Mercedes-Benz GLE Coupe is an imposing car that's a rival to the X6 above and also the Audi Q8. Although it might cost a little bit more than the GLE in standard SUV guise, the coupe adds that extra bit of style and individuality that many will value.
When it comes to space, its 655-litre boot outdoes many rivals and makes it a seriously practical family car. What's more, with several drivetrains to choose from, there'll be a GLE Coupe to suit everyone.
The 350de is a plug-in diesel model which arguably offers the best of all worlds. Although it can manage up to 62 miles of electric-only range, its four-cylinder diesel engine kicks in when you need to do longer journeys. There are larger six-cylinder diesel models on offer too, as well as high-performance AMG petrol models – including a 4.0-litre turbocharged V8.
Compare Mercedes-Benz GLE Coupe leasing plans
Porsche Cayenne Coupe

If you want a truly premium SUV coupe that's as good to drive as a conventional low-slung two-door, then the Porsche Cayenne Coupe is the car for you. It's not often said that SUVs are great to drive, but this one really is.
Whether you opt for the entry-level 3.0-litre S or the fire-breathing V8 Turbo, performance is exceptional and will see you get to 60mph in six seconds or less. Inside, things are typical Porsche. Every surface you touch is premium and high quality, while the 12.3in infotainment system is a job to use compared to some rivals.
There's 625 litres of boot space on offer too which, while less than some rivals, is an impressive loading capacity for a car bearing the Porsche badge (although space is reduced to 500 litres if you opt for one of the hybrids).
Compare Porsche Cayenne Coupe leasing plans
Looking for an SUV?
Whether you're after a coupe SUV or a practical regular variation, Leasing.com hosts thousands of offers on dozens of the latest models. Find and compare leasing plans right now on SUVs by clicking the button below.