The best electric hatchbacks for 2022
If you're looking to go electric, you've never had more choice. Hatchbacks might have given way somewhat to the increasing number of SUVs on the road, but they are still make up a significant portion of the market.
So, as far as electric hatchbacks are concerned, you're well covered. Whether you need a smaller model that's suited to city life, or require a more spacious family EV, there should be something on this list to suit you.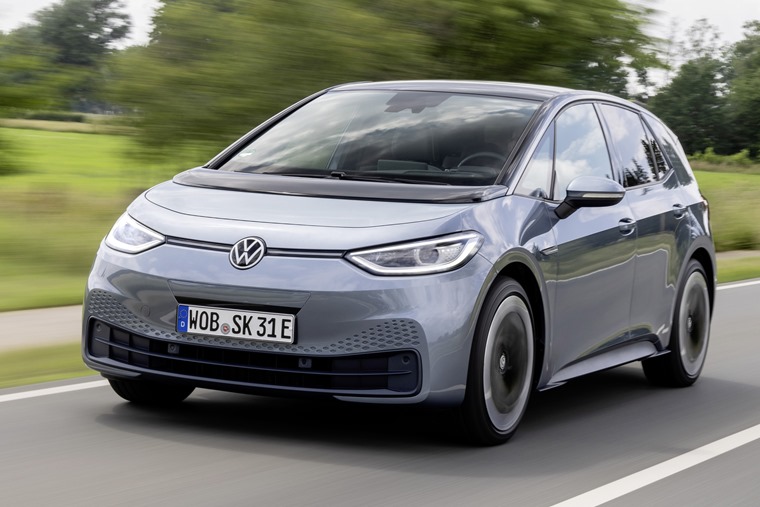 Electric hatchbacks in 2022
Volkswagen ID.3
Peugeot e-208
Mini Electric
Honda E
Volkswagen ID.4
Nissan Leaf
Cupra Born
Volkswagen ID.3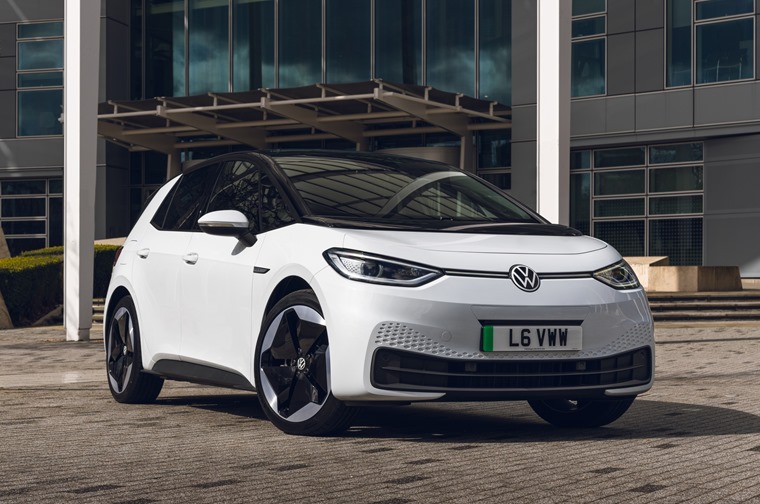 The Volkswagen ID.3 is the brand's answer to the Tesla Model 3 and, for many people, it'll be as much electric car as you'll ever need. It's the most compact variant of the ID family current available, and has been built from the ground up using electric-specific architecture. Think of it as the Golf for the electric age.
With a wide range of trims and power outputs offered, there should be something in the range to suit every household. In fact the Pro S model is capable of 366 miles according to official tests. All models support rapid charging too, with around 80% of battery recoverable within around 30 minutes.
Packed with safety tech and with plenty of room, the ID.3 is an EV well suited to family life. Standard equipment includes a snazzy 10in touchscreen infotainment system, and there's 385 litres of boot space – that's more than the Golf.
Compare Volkswagen ID.3 leasing plans
Peugeot e-208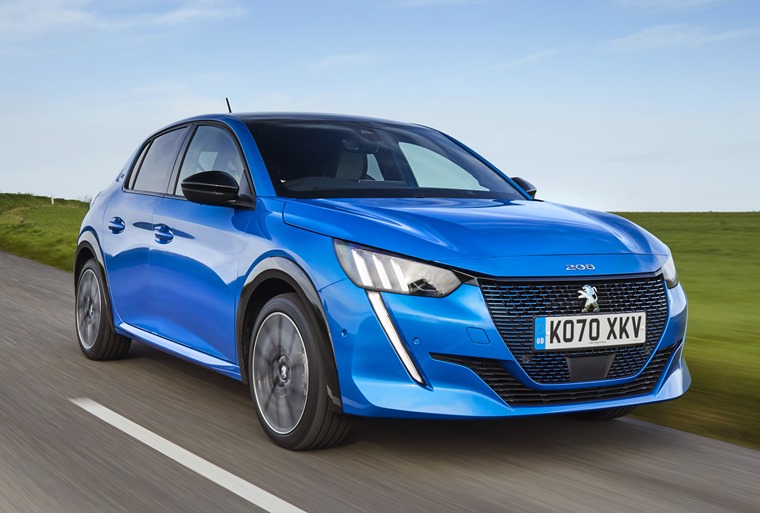 The Peugeot e-208 is the same well-packaged good looking car that the standard petrol and diesel 208 is – it's just electric. Its sharp looks and impressive electric range has earned it lots of praise among reviewers, and in our opinion it's a perfect car for those looking to switch to electric power for the first time.
All models feature a 136hp electric motor, making it an exceptionally speedy thing around town. The drivetrain's connected to a 50kWh battery, which is officially capable of around 217 between charges. It supports rapid charging too, meaning plugging it in at a compatible public charger will give you around 80% recuperation in around 30 minutes.
To top it all off, the Peugeot's futuristic cabin and i-Cockpit make driving enjoyable and easy. The e-208 features a nifty active cruise control too, meaning it's equally as relaxing to drive on the motorway – it'll brake, accelerate and steer without driver input.
Compare Peugeot e-208 leasing plans
Mini Electric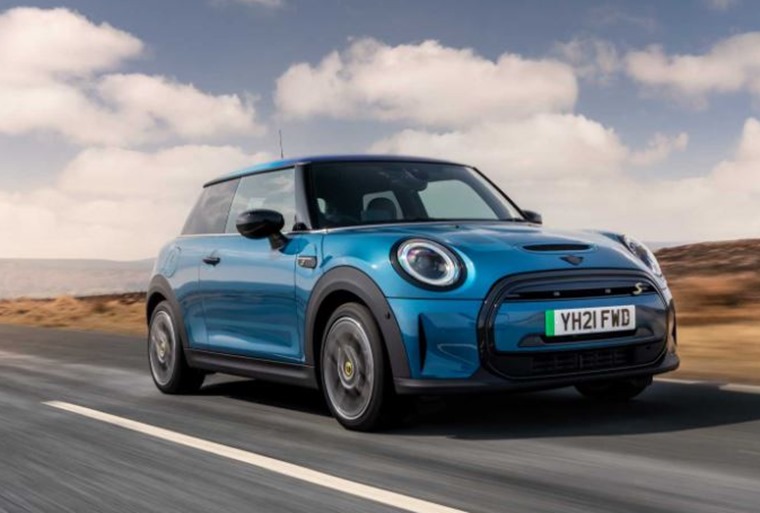 The Mini is a popular lease car, successfully combining throwback styling with the latest technology. This is no truer than with the Mini Electric. It's fun to drive – as all Minis should be – and gets a 32kWh battery that'll provide around 145 miles of range between charges.
Ok, that's not as much as some on this list, but for a stylish EV around town with a classic twist, there's really nothing like it. The Mini Electric is only available in three-door hatch form currently, but with 211 litres of boot space, its load lugging capacity is exactly the same as a petrol version – no ulky batteries here.
Inside, it's business as usual. You get a great-looking central infotainment system. It's a little smaller than some rivals though, at 6.5in – you have to opt for the range-topping model to up this to 9in. However, all models benefis from a vivid floating digital display. With a well-made feel and sporty trim, it's a lovely place to spend time.
Compare Mini Electric leasing plans
Honda E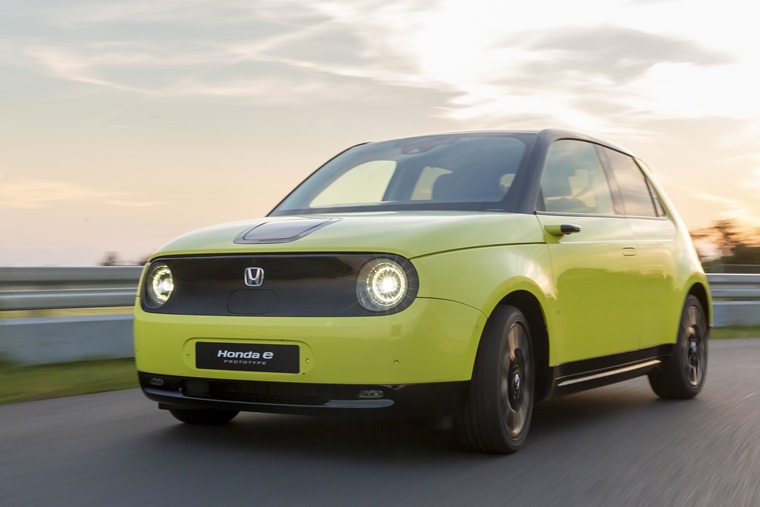 Ok, the Mini Electric isn't quite alone if you're after a cool retro EV – enter the Honda e. First things first: its outright range can't compete with some rivals, with its 35kWh battery offering just 136 miles. So, this is definitely an EV that's best-suited to the city streets.
What it lacks in outright range, however, it makes up for with impressive technology. Inside, you'll find the dashboard looks like something out Star Trek. Screens abound, with two large 12in screens sitting atop the dashboard. All models come with Apple CarPlay and Android Auto.
There's an extra screen for the digital driver display, and at either side you'll find two screens for the door cameras – yep – just like the Audi e-tron the Honda E is available with cameras that replace the door mirrors.
Volkswagen ID.4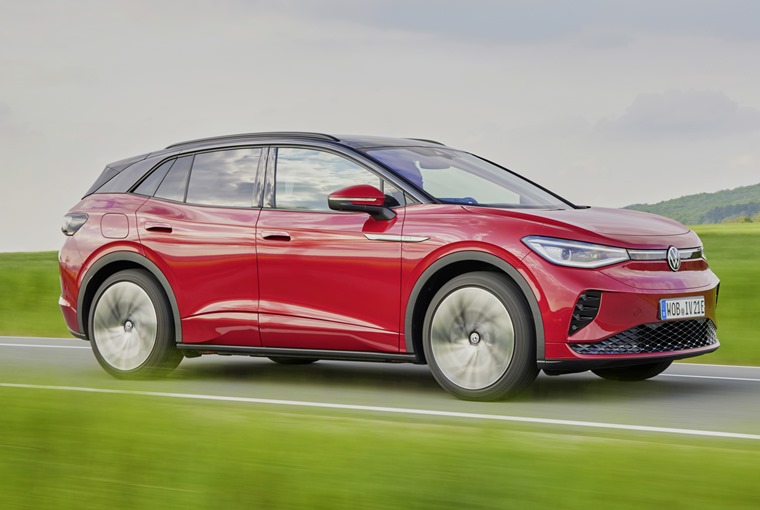 If an ID.3 doesn't offer you the practicality you need, then the Volkswagen ID.4 should be your next port of call. In fact it's probably verging into crossover territory in terms of size, but given its pricing and the fact it's still technically a hatchback, we've included it in this list.
Aside from the extra space, the interior is like-for-like with the ID.3. That means a slick infotainment system and top quality materials all round. Where it isn't identical, however, is in the boot: a humungous 543 litres of space puts it well above the ID.3 in the practicality stakes.
With four different battery options and a plethora of trim levels on offer, there should be something in the ID.4 range for you.
Compare Volkswagen ID.4 leasing plans
Nissan Leaf
The current Nissan Leaf is getting on a little now, but that doesn't take away from the fact it's still a great looking EV with tech that can still hold its own against many brand-new models. With the Leaf e+ model capable of up to 239 miles of range, it's a great choice for those needing an EV that can manage longer journeys without a recharge.
While it doesn't have the same slick feel as a Volkswagen ID.3, the interior is roomy and well put together. Its 8in infotainment system is easy enough to operate, and it's also available with Nissan's fantastic ProPilot system which takes out the stress of motorway driving.
Standard equipment is impressive on most models too, as is the e-Pedal – a feature that essentially brake the car to a complete stop on its own. All in all, it remains one of the most relaxing EVs to drive.
Compare Nissan Leaf leasing plans
Cupra Born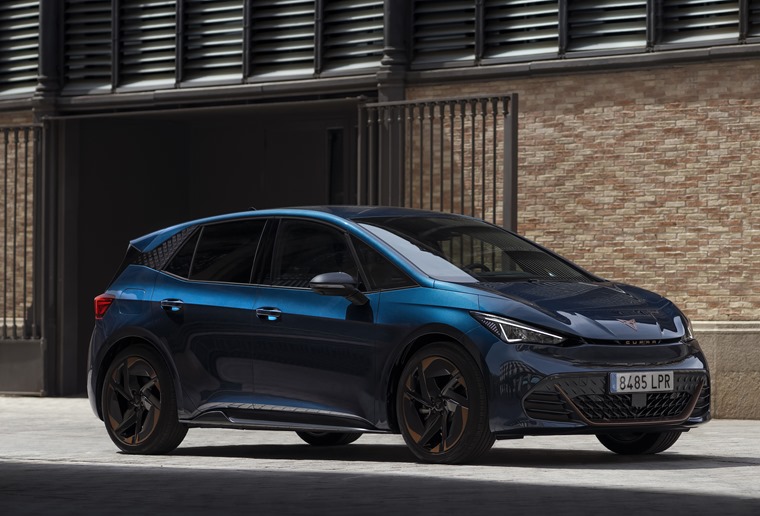 If you want an EV that is completely fresh out the box, why not opt for the Cupra Born? It's based on the same platform as the VW ID.3, but features a sleeker and sportier look. It's certainly a looker, and with a range of motor and battery options, range is like-for-like with the Volkswagen too.
There'll soon be an e-Boost version that features 77kWh battery to provide a range up to 335 miles – impressive stuff considering its price point. If you're wondering what the key differences are between the Born and the ID.3, we put the two side by side to find out.
Compare Cupra Born leasing plans
Ready to go electric?
The cars listed here are just a few of the electric hatchbacks that are available to lease right now. If you're considering the jump to EV power, we've got an article exploring which EVs are available now and what's coming soon. Alternatively, jump right in and start comparing electric hatchback deals by hitting the button below.