Top picks for 2022: Six cars to consider as your next lease
If your lease is coming to an end in 2022, do you know what your next car will be yet? New models are hitting the market thick and fast, with crossovers, SUVs and electric vehicles taking centre stage.
As we head into a new year, we've taken a look at six all-new models that are set to arrive in 2022. There's a wide choice below to suit a host of budgets and requirements. Could one of them be your next lease car?
Toyota Aygo X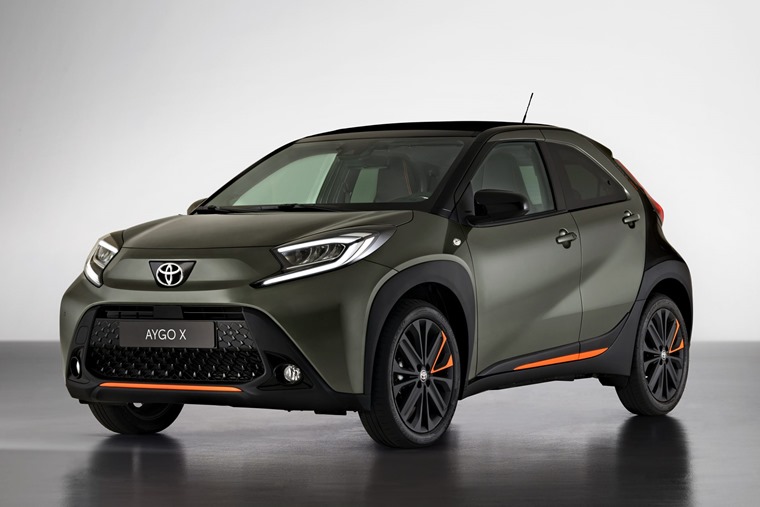 We'll start with the smallest of the bunch – Toyota's new Aygo X. Designed to replace the ageing city car, the all-new model keeps the compact size but adds a crossover flavour. It's wider, taller and longer than the old model, with improved tech, new engines and increased boot space all on the cards.
All models feature a large 9in infotainment touchscreen, with other tech also on offer. Adaptive cruise control, pedestrian detection and lane keep assist are all on the options list. Elsewhere, the 1.0-litre engine has been refined and can now be ordered with an automatic gearbox for the first time. If you're on the hunt for a compact and affordable city car, the Aygo X could be perfect. Order books are set to open early in the new year. All the Aygo X details here.
Honda Civic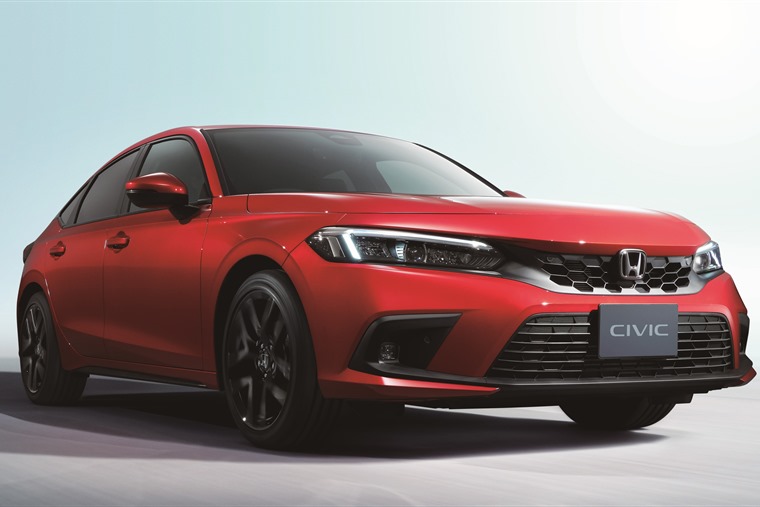 The last Honda Civic certainly doesn't look its age, but there's an all-new one on the way next year. The styling has evolved and is less angular than before, with a new front end bringing it in line with more recent Honda models.
The biggest news is that it'll only be available with the brand's latest hybrid drivetrain. E-HIV will be standard across the range, with the exception of a Type R which we can expect to debut after the car launches. Other new features will include a new infotainment system and a revised digital driver display.
Set to launch towards the tail end of next year, we'll bring you further details and leasing plans as soon as they're available. Read more about the upcoming Civic here.
Vauxhall Astra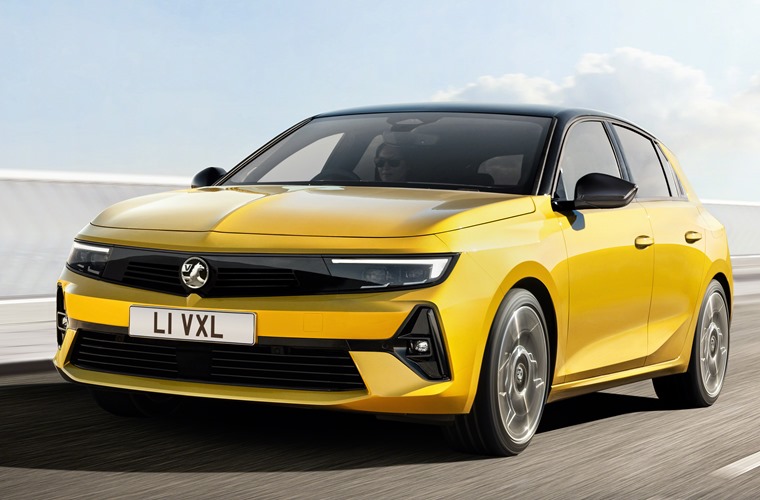 The all-new Vauxhall Astra debuted in 2021, and deliveries are expected to commence in 2022. This hatchback has proved steadfastly popular in the UK over recent years, and its all-new distinctive look, improved interior and plug-in hybrid drivetrain should all ensure that trend continues.
Yes, the Astra is going hybrid. While petrols and diesels will remain available from the car's launch, the plug-in model will join the line-up later in the year. It actually shares its platform with various Peugeots and, given how they perform, the Astra should make a marked step up in the driving department. Check out the new Astra here.
Kia Sportage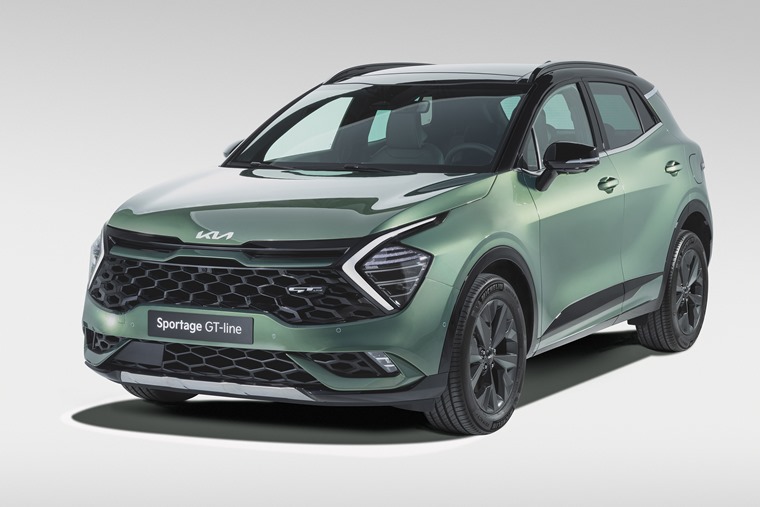 Hot on the heels of the new Hyundai Tucson and Nissan Qashqai, Kia's family SUV is set to hit the UK next year. Its styling isn't as stunning as its Tucson sister car, but its drivetrains and impressive interior should make it an ideal lease for lots of people.
It'll be on offer with a mild-hybrid drivetrain, fully hybrid drivetrain and a plug-in hybrid drivetrain – as is the trend, Kia has really gone to town with hybrid power and wants the Sportage to suit as many people as possible.
The styling is also a radical departure to the outgoing model, with sharp, angular creases and a memorable front face all helping it take a step up. It's certainly seen an upgrade on the inside, where you'll find a huge driver display and infotainment system seamlessly slip into each other – just like the stunning Kia EV6 electric car. Read the details in full here.
Nissan Ariya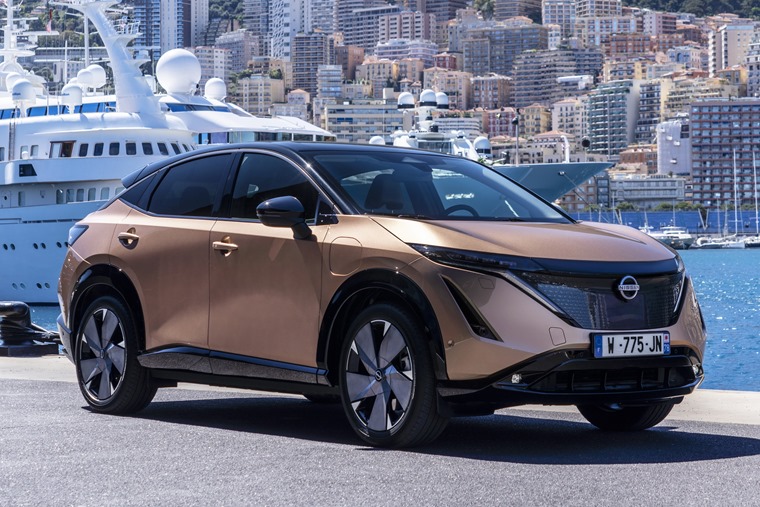 Talking of electric cars, Nissan revealed the all-new Ariya earlier this year. Featuring stunning futuristic styling and the brand's e-4ORCE all-wheel drive electric drivetrain, it gets from 0-62mph in just 5.1 seconds.
The interior features two 12.3in touchscreens, and behind the beautiful body lies the latest semi-autonomous Nissan ProPilot tech. Nissan has even maximised interior space by opting for a flat, open floor plan – unusual for an electric vehicle.
Five models will be on offer, with all of them able to travel somewhere between 211 and 310 miles between charges. In terms of style, technology and looks, it's certainly a step up over Nissan's all-electric Leaf. Check it out in full here.
Renault Megane E-Tech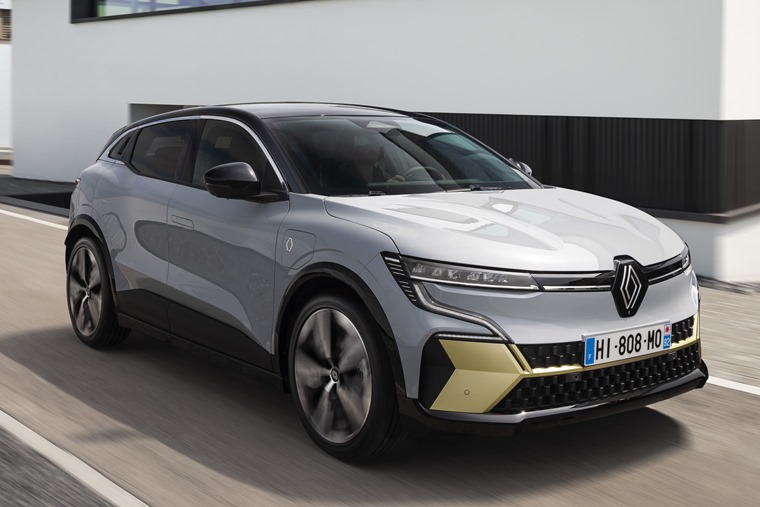 The Renault Megane E-Tech is another electric SUV set to debut next year. It ushers in fresh styling and an all-new platform that will be available with either a 40kW or 60kW battery pack. Both support fast charging, and the latter can travel 292 miles between charges.
The design takes inspiration from Renault's eVision concept car, with this sleek new SUV shape making a clear breakaway from the Megane hatchback of the past. With its classy paint options and distinctive styling elements, it should offer leasing customers a premium-feeling car at an affordable price.
The Renault and Nissan above are far from the only electric vehicles on the way in 2022. There's so many incoming new models, we've actually put together a handy A to Z of upcoming (and current) EVs that lists all the key launches we're expecting to see over the coming year or so – a great guide if you're considering moving to electric power soon. Full Megane E-Tech details can be found here.
Can't see what you want?
While we're looking forward to all the cars listed above, they won't be available until later in 2022. If you want a car quicker and would like to know what's currently at the top of the leasing charts, here are the ten cars that dominated on Leasing.com in 2021.