Most popular cars to lease in 2020
With 2020 coming to an end, it's just about the right time for us to look at the top ten most popular cars to lease this crazy year.
In a year of lockdowns, shutdowns and local restrictions, there has still been huge demand for lease cars in the UK – with people looking to avoid public transport and secure a new car for the best possible price.
Although car dealerships were forced to shut their doors for a number of months during the Coronavirus pandemic, we've remained open for business taking online enquiries throughout 2020.
Whether it's a small supermini or a premium executive saloon, what have our users been choosing during 2020?
10. Tesla Model 3
Having been one of the few models to increase its market share during lockdown, the Tesla Model 3 continues to take the world by storm in 2020. Not only is the Model 3 the best electric car on the market, it's one of the best cars there is. Full stop. Watch our myth-busting video review to find out why.
Compare all Tesla Model 3 deals
9. Seat Leon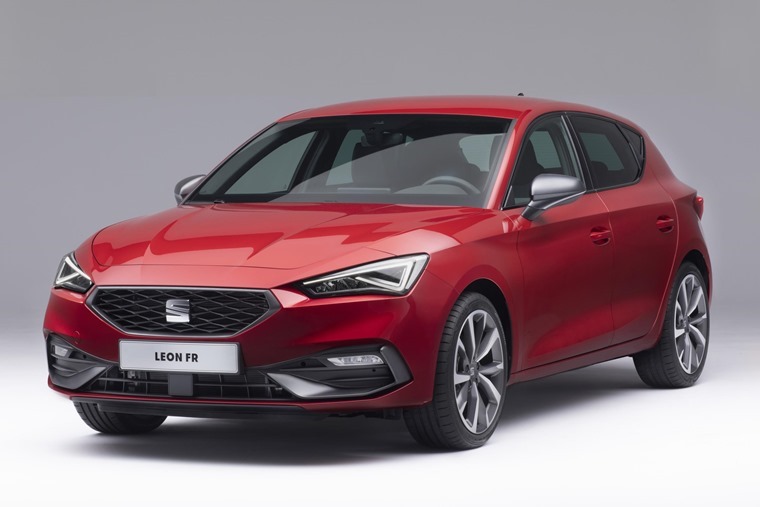 Fancy a Golf-like hatch that's a little bit more interesting to look at and ever-so slightly cheaper? Quite a lot of you do, if enquiry data for the Seat Leon is anything to go by. With a new model available now, it's a car that is impressing a lot of people thanks to the fourth-gen model adding increased connectivity and hybrid tech to the line-up. With excellent value, no wonder it continues to be a leasing favourite.
8. BMW 3 Series
BMW doesn't like to mess with its 3 Series formula because it's pretty much guaranteed to be a success, and if you're after an engaging drive rather than a cossetted one then the 3 Series stands above the rest in this segment.
The definitive sporting saloon, it continues to garner kudos where ever it goes as our review reveals.
Compare all BMW 3 Series deals
7. BMW 2 Series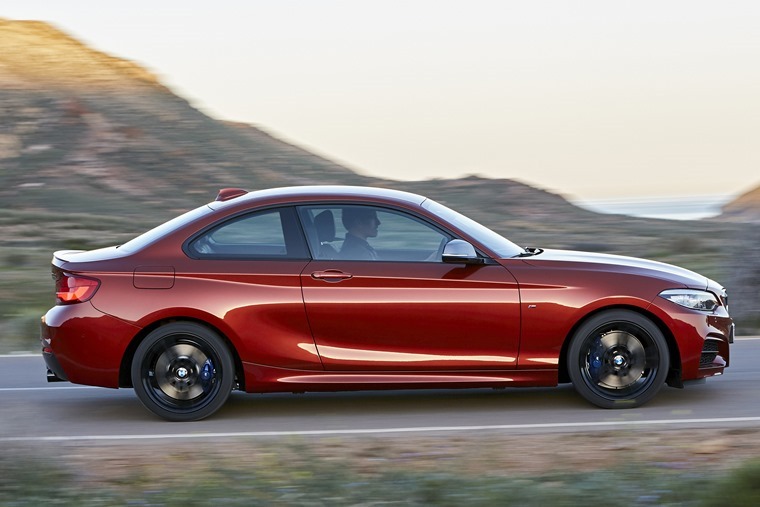 Unlike the bulky 2 Series Tourers, the 2 Series Coupe is everything you'd expect a BMW to be: sleek, sporty, and most importantly rear-wheel drive. The entry-level petrol's 134bhp might not sound too much, but that's all you need to have fun in one. If efficiency is more important, a host of frugal diesels are on offer, too.
Compare all BMW 2 Series deals
6. Volvo XC40
The Volvo XC40 is one of the most decorated new cars we've seen launched in recent years, having won European Car of the Year in 2018, as well as a raft of individual plaudits.
This premium small SUV offers elegant style, class-leading safety systems and a premium cabin on top of solid driveability. Available in petrol, diesel, plug-in hybrid or all-electric form, it truly has something for everyone.
5. Range Rover Evoque
Land Rover has been on a roll in recent years, with the latest Evoque one of its biggest hits. It borrows styling from the ultra-luxurious Velar, while managing to keep its own distinct personality intact. Subtly overhauled, the new Evoque is as quiet, refined and luxurious as anything else in the Range Rover range, including models costing well into six figures. Stylish, quiet, practical, refined and luxurious, it's another big win for Jaguar Land Rover.
Compare all Range Rover Evoque deals
4. Audi A3
Now only available as a five-door, the A3 hatchback features various styling flourishes to bring the new model in line with the rest of the Audi range. The A3 has continued to climb our table in 2020 and is now challenging with its toughest competitors.
The A3 has one of the tidiest interiors and will be a hit for any tech fan with a new 10.1in touchscreen infotainment system angled towards the driver that takes pride of place in the dashboard. Along with its sporty look and crazy-low lease prices, it's no wonder the A3 ranks 4th in 2020.
3. Volkswagen Golf
A perennial leasing favourite, the eighth-generation of the iconic hatchback has undergone its biggest transformation since it first hit the road more than four decades ago, with notable additions being a sharper design, reworked interior, and increased functionality. The fully electric e-Golf and plug-in hybrid Golf GTE are proving popular to show that you can teach an old dog new tricks.
Compare all Volkswagen Golf deals
2. Nissan Qashqai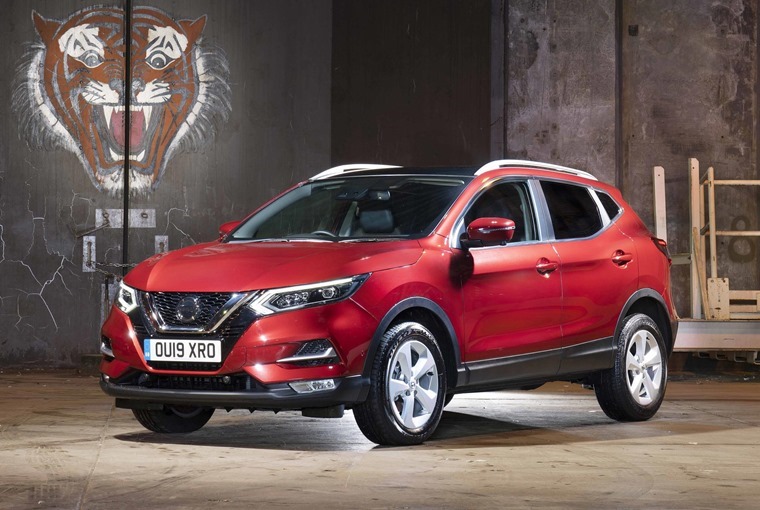 The Nissan Qashqai never quite goes out of fashion, does it? Retaining its position as the most popular crossover to lease, the Qashqai is as good value and as practical as ever. The most recent update is a timely reminder of just how ground breaking the car was and why it has remained at the top of the class for the last decade. It continues to fend off the competition in one of the busiest segments in the industry proving its metal in more ways than one.
Compare all Nissan Qashqai deals
1. Mercedes-Benz A-Class

The most popular car to lease in 2019 continues to dominate the market through 2020. Why? The A-Class offers drivers an impressive amount of connected and interactive technology on top of class-leading refinement and comfort. With this in mind it's easy to see why it has continued to dominate.