2019 Blue Badge scheme: Hidden disability changes introduced
Today marks International Day of Persons with Disabilities, and is a timely reminder of the changes which the blue badge disabled parking scheme has undergone recently.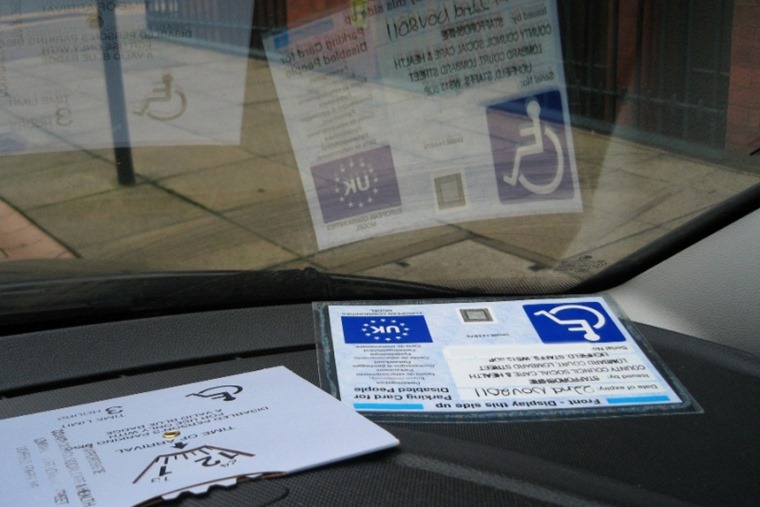 From 30 August 2019, the scheme has been changed to grant access to people with hidden disabilities. The idea is that people with less obvious health conditions, such as autism, will have the same right to park in disabled bays as those with physical disabilities.
The change follows a consultation that found many people with mental health problems struggle with the same travel issues as those with physical disabilities. Local authorities will receive £1.7m in funding to help them cope with the expected increase in applications.
Charities have welcomed the change, but some are worried that the badges "aren't worth the paper they're printed on" if allocated disabled parking spaces don't increase at the same rate as applications.
So what exactly constitutes a 'hidden disability', and how will the changes help people?
What are the hidden disabilities?
While the catch-all phrase encompasses many health issues, here's some of the most common:
ADHD
Amnesia
Anxiety
Autism spectrum disorder (ASD) and Asperger's Syndrome
Crohn's Disease
Complex mental health disorders
Epilepsy
Huntington's Disease
Irritable Bowel Diseases
Lupus
ME
Rheumatoid arthritis
Ulcerative Colitis
This is not considered to reflect an exhaustive list.
What are the new criteria?
The new criteria will extend eligibility to people who:
cannot undertake a journey without there being a risk of serious harm to their health or safety or that of any other person (such as young children with autism);
cannot undertake a journey without it causing them very considerable psychological distress;
have very considerable difficulty when walking (both the physical act and experience of walking).
What are the benefits?
Previously, local authorities could not exclude those with hidden disabilities, but granting permission was very much open to interpretation. The changes mean councils now have much clearer guidelines.
According to the DfT, three out of four blue badge holders say they'd go out less often without having a badge, and it is hoped the changes will help deliver greater mobility for those with hidden disabilities.
Minister for disabled people, Justin Tomlinson, said the changes marked a "watershed moment" and will allow people to travel "with greater ease and live more independent lives".
The changes have been welcomed by a number of UK charities, with Isabella Goldie, director of Mental Health Foundation, commented: "We welcome the news that the Blue Badge initiative is being extended to people with mental health issues.
"For many people, having the ability to be assured a parking space can help encourage them to go out and engage with people and avoid becoming isolated and cut off at home."
Although the scope for those that can apply has been clarified, the entitlements have not; badge holders can park in spaces designated for blue badge holders and will still be able to park on single or double yellow lines for up to three hours (unless in a "no loading" zone).
Any other changes?
Coinciding with the new criteria is the introduction of a task force aiming to reduce the number of people misusing blue badges. The DfT wants to improve councils' enforcement of the scheme, with theft of blue badges rising 45% in 2018 – around a six-fold increase compared to 2013.
Public awareness campaigns are also set to be introduced, that informs the public when badges can and cannot be used and how to hand back blue badges should circumstances change.
How to apply for or renew a Blue Badge
Check your eligibility and apply for a Blue Badge here. A Blue Badge costs up to £10 in England and £20 in Scotland. It's free in Wales.
You'll need a recent digital photo showing your head and shoulders. You'll also need a photo or scan of your:
proof of identity (such as a passport or driving licence)
proof of address (less than 12 months old)
proof of benefits (if you get any)
You'll also need to know:
your National Insurance number (if you have one)
the details of your current Blue Badge (if you're reapplying)