Cupra Tavascan EV: Everything you need to know
Cupra has taken the covers off its Tavascan EV, which is set to join the Born as the brand's second all-electric vehicle when it hits the market next year.
With sharp angular styling, a sub-six second 0-62mph time and over 300 miles of range, here's what you need to know.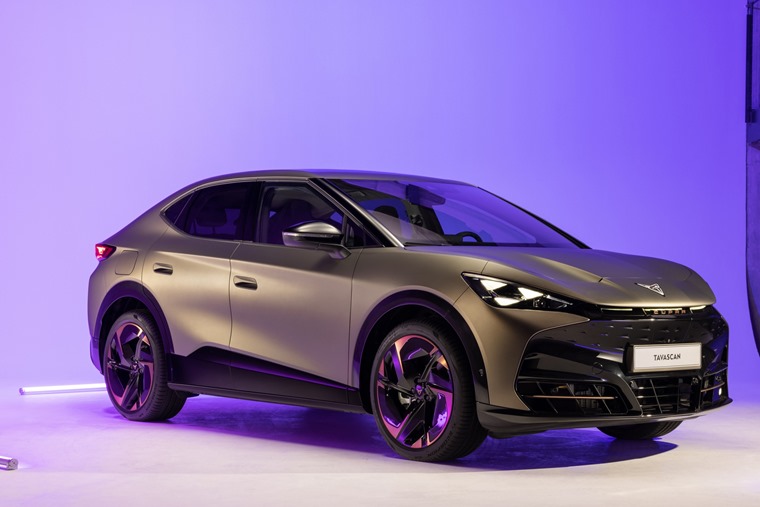 Cupra Tavascan fast facts
Stunning exterior design takes lead from Born
0-62mph in 5.6 seconds
Up to 340 miles of range
Two and four-wheel drive models to be offered
Alternative to cars like the VW ID.5

Cupra Tavascan styling
The Tavascan takes the form of an SUV, and carries over many of the sharp styling cues seen on its smaller Born sibling. Up front, the angular headlights protrude neatly from under the high bonnet line, which moulds into an intricate grille and vent-filled bumper.
Side on, the Tavascan has a distinctive fastback look to it, with design features including a rising trim line at the bottom of the doors as well as integral electric door handles. Alloy wheels feature the brand's signature copper colour accents and will be available in a variety of styles and sizes.
Round the back, a full-width lighting bar features – including a Cupra badge in the centre that's illuminated.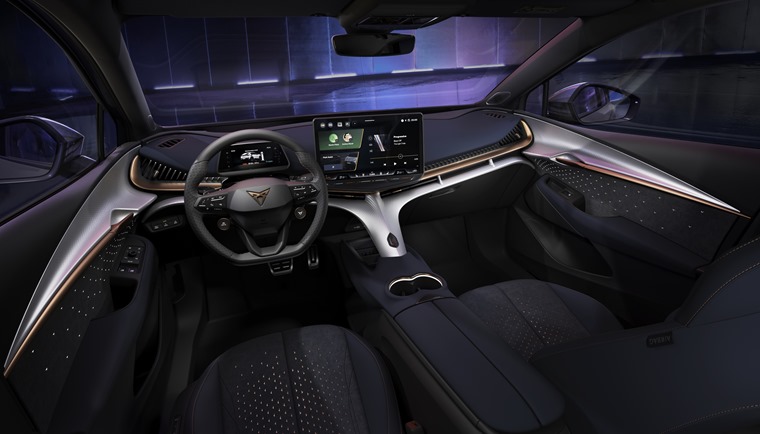 Cupra Tavascan interior and tech
The Tavascan's interior is almost as outlandish as the exterior, with the bronze accents making for a particularly stunning look when combined with the sweeping silver trim that adorns the dashboard and doors.
A 15in infotainment touchscreen features, and is likely to borrow the tech we've recently seen featured in the Volkswagen ID.5, albeit with sportier Cupra graphics and displays.
Cupra Tavascan drivetrains
From launch, you'll get a single option – a 77kWh battery model, as featured in the Cupra Born. However, you'll be able to decide whether you want it as a two or four-wheel drive model.
The two-wheel drive model is capable of more than 340 miles between charges, while the all-wheel drive option can still muster around 320 miles. We'll bring you more specs and details as soon as they're confirmed.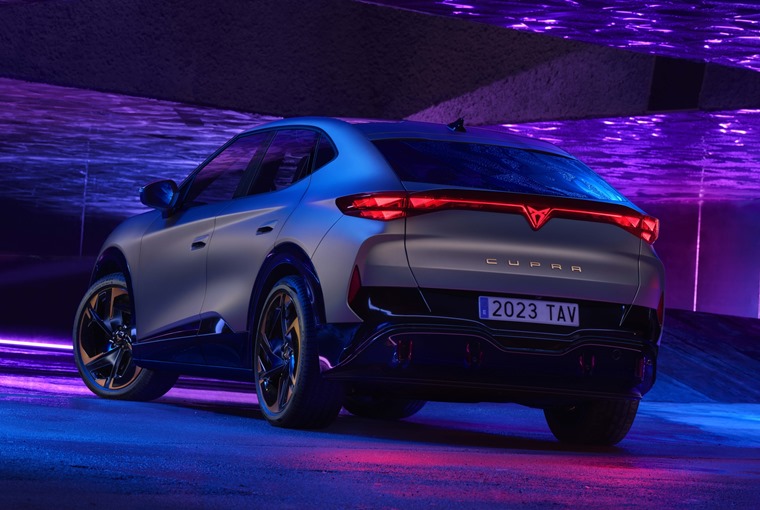 Cupra Tavascan release date
The Tavascan is set to become the brand's second EV, and will be available to order and lease in 2024. We'll bring you the best leasing plans as soon as they're available.
In the meantime, you can check out deals on the Cupra Born EV – that's available right now – by hitting the button below.