Grenadier v Defender: The battle begins
Unless you've just returned from an extended stay on the International Space Station, you cannot have helped but seen the saturation coverage of the new Land Rover Defender, (lease deals here). Touted as the relaunch of an icon, the new Defender has split opinion between those who love it for continuing the name alongside upholding the Land Rover off-road values and those who think it's abandoned the traditional Defender ethos.
That argument is going to rage for a long time to come and is never likely to be settled fully between the two camps. One sees its lifestyle approach as a boon while the other thinks that only deserves boos. A much more intriguing competition lies between the rebirth of the Defender and the car that, potentially, is closer in spirit to the original Series models of Land Rover: the Ineos Grenadier.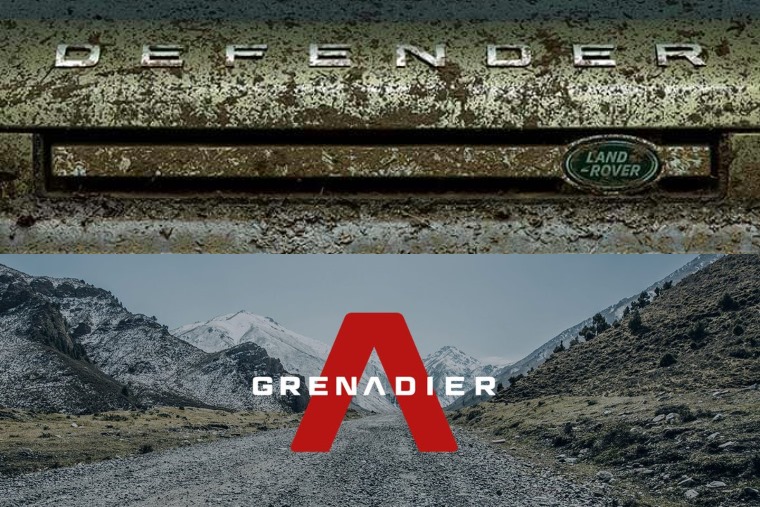 Ineos, under the leadership of Sir Jim Ratcliffe, has made no secret of the fact it wants to build a rugged, simple 4x4 off-road vehicle that can and will work in the world's most hostile environments. If that sounds like the brief for the original Land Rover from back in 1948, you'd be right and it's no coincidence.
There are plenty of other cues that tell us the Grenadier will be more like a traditional Land Rover than the new Defender. For starters, it's already common knowledge the Grenadier will have a simple, squared-off body style that you 'can rest a tea mug on'. It will also be relatively light and have a 3.5-tonne towing capacity, along with a separate chassis and bolt-on body to make it easy to assemble and repair.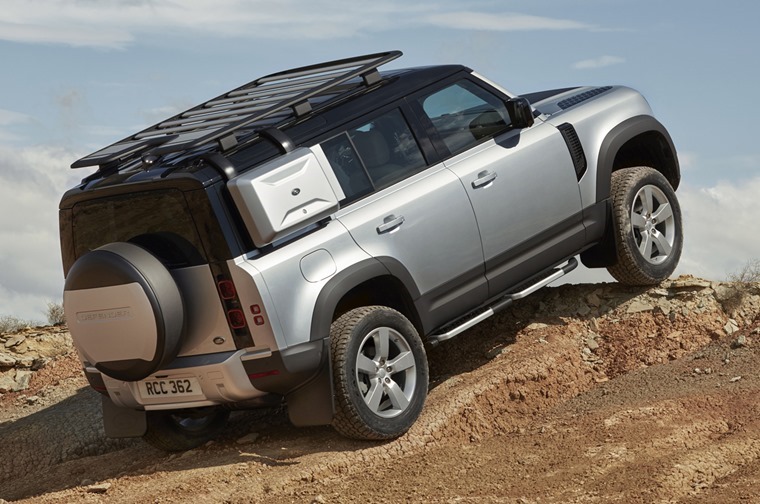 That all sounds very familiar and is similar in many ways to the new Defender, which is a much more basic car in its design than many other current Land Rover products. Compare the upcoming Defender to an Evoque or top spec Range Rover and there's not much in common other than the badges.
However, the new Defender is light years away from its predecessor that went out of production in 2016. For starters, this new model will meet global regulations for emissions and safety when sales start in 2020. Alongside petrol and diesel engines, there will also be hybrid models, so you can expect this Defender to return fuel consumption with reasonable figures unlike its ancestors'. Land Rover claims 37.2mpg for the D200 model, which is decent for a full-size off-roader of this type.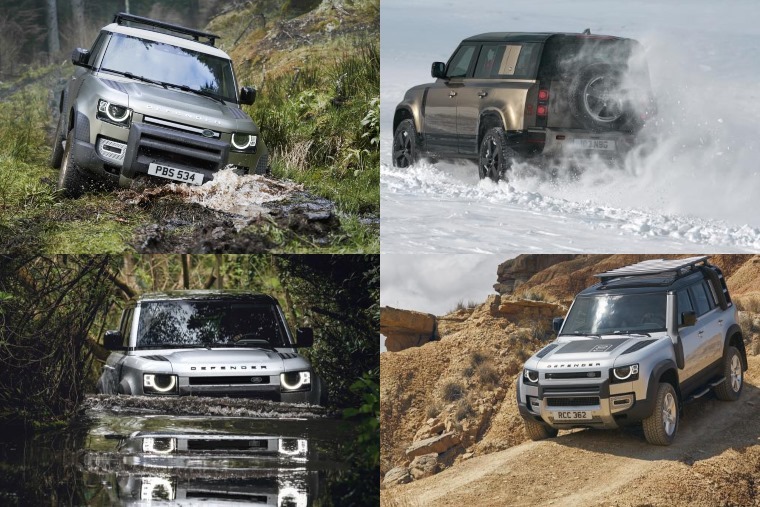 There are no figures as yet from Ineos for the Grenadier, but don't be too wide-eyed with surprise if they register somewhere in the same region as the Defender's. Land Rover is also set to sell short- and long-wheelbase versions of the Defender with prices from around £35,000 for the stripped-out commercial models and £40,000 for plusher family-targeted versions.
We're waiting to hear confirmed prices for the Grenadier, but expectations from Ineos are a base price of £30,000 and rising to around £45,000 for the fully kitted out top of the range model.
This sets up that intriguing battle between these two cars. Neither have turned a wheel with an owner or any road tester yet, but the comparisons are inevitable and show there is a clear division in thinking between the two firms.
When Land Rover sets a hefty starting price for a Defender, it clearly has little interest in the 15,000 or so sales that propped up the old model til its demise. At the end of its life, the old Defender only sold around 5000 units per annum to private customers and the remainder went to businesses such as utility companies which cherished its go-anywhere ability.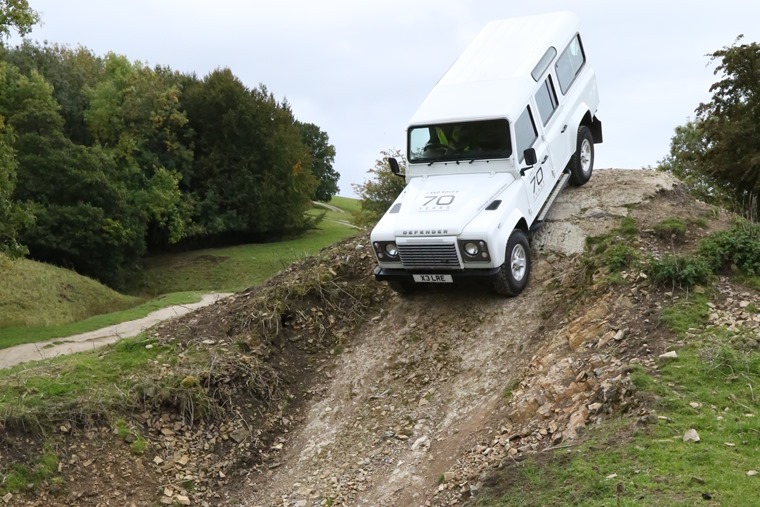 Five things we learned off-roading in a last-gen Land Rover Defender
This is the market Ineos will have in mind when it says the sales target for the Grenadier is 25,000 units per year. Add in the Defender faithful who view the new model as sacrilege plus those who want something different and Ineos looks bang on the money for its projections. Factor in Sir Jim Ratcliffe being a shrewd businessman who knows there are plenty out there who desire an authentic no-frills 4x4 vehicle which they can build into their own interpretation of an off-roader and it all makes sense.
We're not ready to take the covers off yet, but we can tell you that everything about the Grenadier is based on utility. It will be a workhorse that won't let you down, wherever you are in the world.?

Find out more here: https://t.co/2fueiqMHGr#Grenadier4x4 pic.twitter.com/siqxI3SQ2s

— INEOS Grenadier (@INEOSGrenadier) September 20, 2019
Land Rover reckons it needs to sell 75,000 new Defenders each year to contribute to its ongoing sustainability. That's a lot of cars when there's already the Discovery and numerous rivals from other firms with the chops to tempt drivers elsewhere, not least the Ineos Grenadier.
In its home market in the UK, the Defender is at some disadvantage by no longer being assembled on domestic turf, with the new car being built in Slovakia. While this doesn't make the slightest difference to the car's ability or quality, it does have a perceived effect in driver's minds when they want something that is the genuine article. All the Lode Lane and Solihull history is missing and that matters for many Defender owners.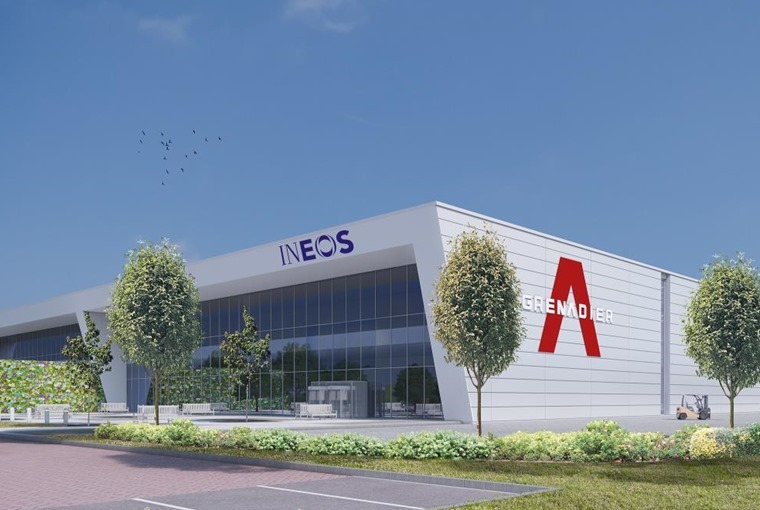 Ineos, on the other hand, is a new company but has chosen to build its vehicles in the UK at a new factory in Wales. That counts for a lot with British enthusiasts and for many abroad looking for the real deal. It doesn't matter much if the Grenadier's components will be sourced from abroad, it's made here in the UK.
It's a powerful case for the Grenadier, but we also understand Land Rover's need to build the Defender where it will. Time will tell if nostalgia plays a significant part in the sales of these two vehicles as drivers seek an experience that matches their preconceptions instead of any objective demands.
As the two vie for similar customers, it's that experiential element that may well prove the most important. Do you want a 4x4 with a Land Rover badge, or one that wears a different badge but is closer to the original 1948 concept and is also built in Britain? Each has its emotional pull that will be vital in attracting customers. Will it split the market? Possibly, but we suspect it will be other rivals that will suffer rather than the Defender and Grenadier.