2023 Maserati Granturismo revealed
Maserati has revealed an updated Granturismo, with the iconic GT car now available with V6 powertrains as well as a potent all-electric variant.
Set to hit the market next year, here's everything we know so far.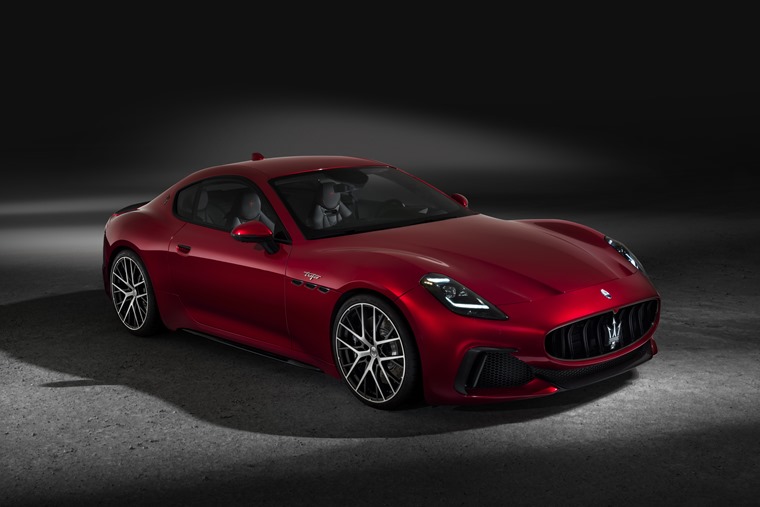 Granturismo gets EV power for first time
Electric Folgore version gets sub-three second 0-62mph time
New platform allows for both rear- and all-wheel drive models
Subtle styling tweaks take cues from Grecale
Interior yet to be revealed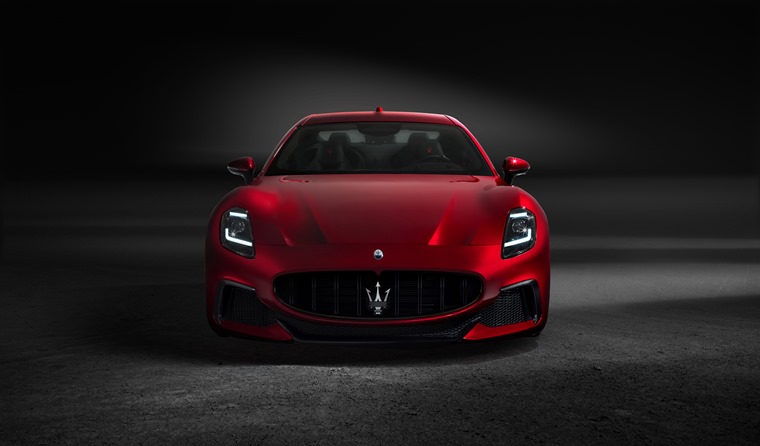 Externally, you could be forgiven for thinking this is simply a relaunch of the original car that ended production in 2019. But a closer look reveals some subtle changes that have been influenced by the latest Grecale SUV – as well as the MC20 supercar.
Up front, the lights are more angular and upright than before, and appear to be recessed well into the headlight and bumper. It's still unmistakably a Maserati, particularly at the rear where you'll find a familiar pair of tail lights and sporting quad-exhaust exits.
The silhouette remains very similar overall and, despite its electric drivetrain, the Folgore version retains the imposing open front grille and air vents.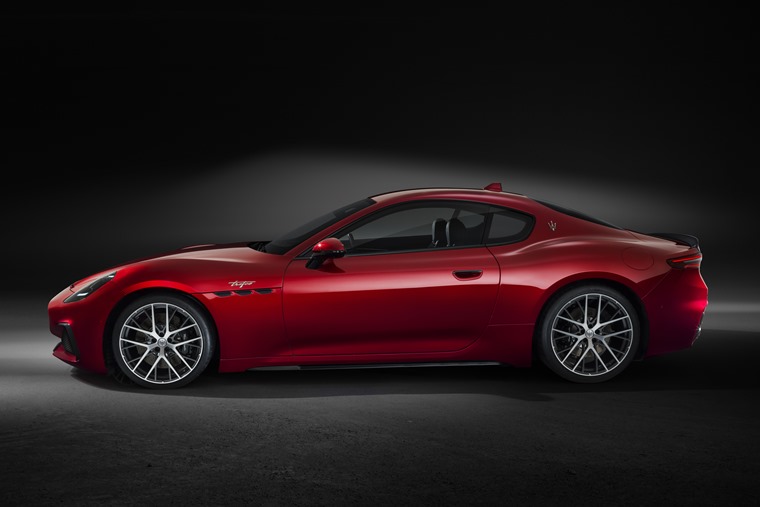 The electric Folgore version is powered by a 93kWh battery, which can be rapid charged at up to 270 kW – that's one of the fastest charging rates currently on offer. Coupled to electric motors that create around 750hp, it'll get from 0-62mph in just 2.7 seconds – Tesla quick.
The V6 car actually sits on the same platform, and weighs significantly less than the EV. It produces 555hp and gets from 0-62mph in 3.5 seconds – slower than the all-electric car, but as fast as many V8-engined rivals from the likes of Ferrari and Aston Martin.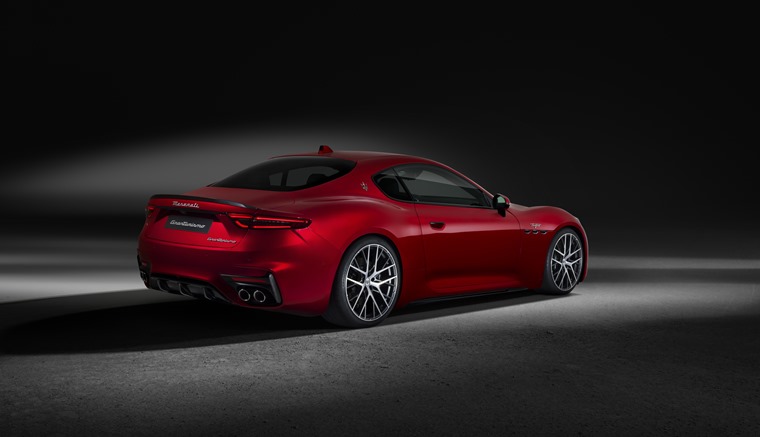 The interior is yet to be revealed, although we expect it'll borrow the latest tech and infotainment from the Grecale, and most likely feature two infotainment screens and a 12in digital driver display.
We'll bring you more details on the new Granturismo as and when they are revealed, but we reckon it'll hit the market in the latter half of 2023.