New Vauxhall Vivaro-e deliveries to begin in October
Vauxhall has released further details on the Vivaro-e, its first factory-built, fully-electric van.
Priced from £27,723, excluding VAT and after Plugged-in Van Grant, lease deals on the Vivaro-e will be available to order soon, with first deliveries set to commence in October.
British Gas has already announced that is has ordered 1,000 Vauxhall Vivaro-e. This was the largest commercial BEV (battery electric vehicle) order in the UK to date.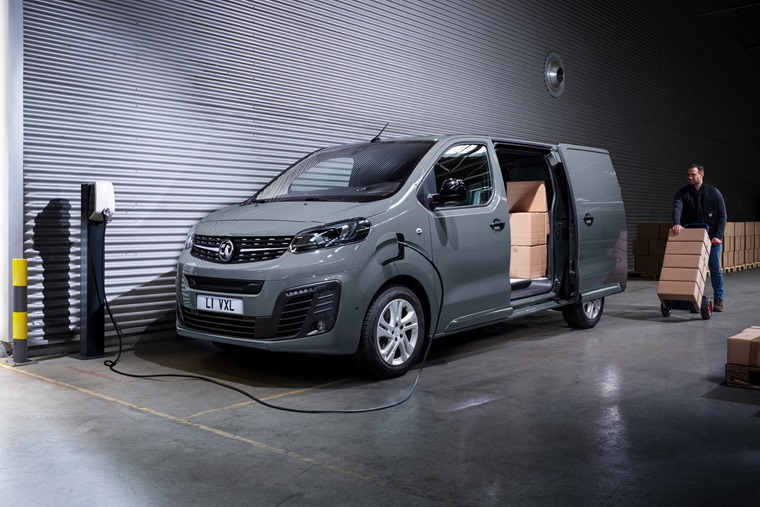 The Vivaro-e has a range of 188 miles on the WLTP cycle. Its payload of up to 1,226kgs is also comparable to that of similar LCVs with internal combustion engines. In fact, the load it can carry is only 130kgs less than a Vivaro fitted with a diesel engine.
The Vivaro-e is also the only electrified vehicle in its segment that has the ability to pull trailers. It will have a maximum towing capacity of one tonne.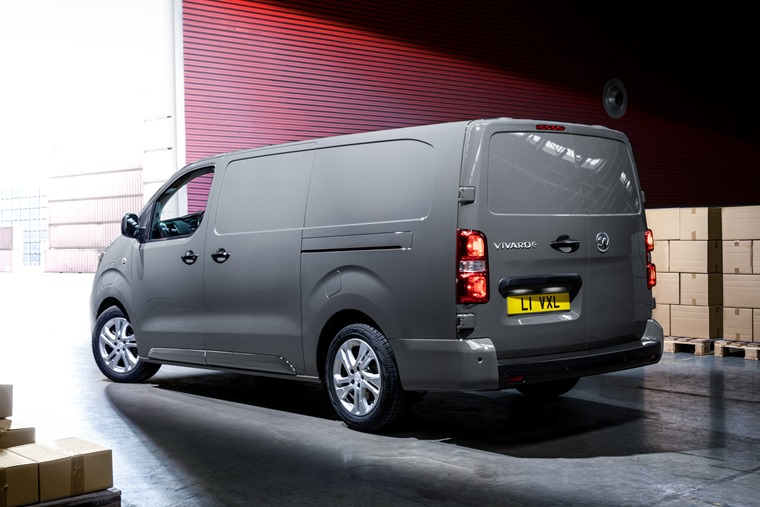 Variants
The Vivaro-e to is available as a panel van and double-cab for commercial applications, while a passenger vehicle is set to follow. The panel van has payloads of up to 1,226kg, with gross vehicle weights ranging up to 3,100kg.
Two batteries
Vivaro-e customers can choose between two sizes of lithium-ion battery - a 75kWh unit provides up to 188 miles of range, while business users with smaller areas to cover in the working day can opt for a 50kWh battery with a range of up to 125 miles.
Vauxhall promises the Vivaro-e will offer better performance than most electric commercial vehicles, with 100kW (136PS) and 260Nm of torque from the electric propulsion system. Obviously, as a LCV, it will have an electronically controlled maximum speed of 81mph to adhere to speed limits on UK motorways.
Charging
Using a 100kW DC public charging station, charging of the 50kWh battery to 80% only takes 30 minutes – and 45 minutes for the 75 kWh battery.
With the VauxhallConnect e-remote control functions, customers can use their smartphones to check the battery's state-of-charge or programme air conditioning and charging times.
Interior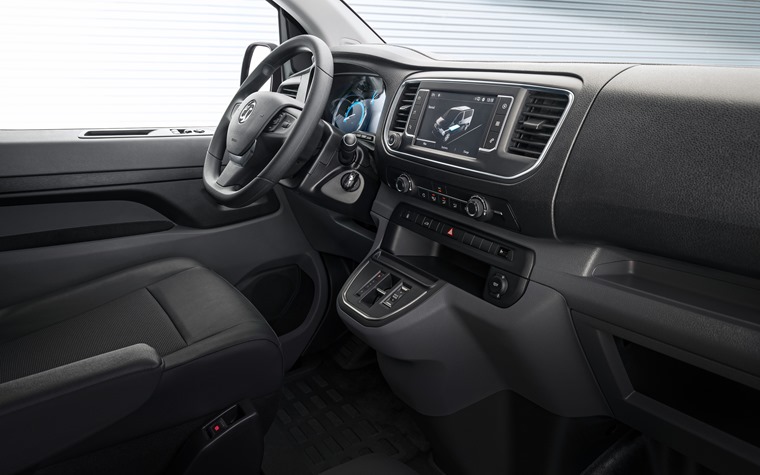 The infotainment systems available in the Vivaro-e come with the 7in touchscreen. Both feature phone integration via Apple CarPlay and Android Auto. In addition to a head up display, the Vivaro-e is available with lane keep assist, extended traffic sign recognition, drowsiness alert, semi-adaptive cruise control, forward collision alert and automatic emergency braking.
Ultrasonic sensors in the Vivaro-e's front and rear aprons warn the driver of obstacles when parking and monitor the side blind spot. Depending on the equipment level, the 180 degrees rear-view camera image appears on the 7in touchscreen.
The next electric Vauxhall LCV, the Combo-e, will arrive in 2021. Vauxhall will offer an electrified version of every passenger car and LCV model by 2024.