Plug-in hybrids: The PHEV fightback needs to start now
When the government announced it was cutting the grant for the purchase of plug-in hybrid electric vehicles, the automotive industry was left dazed and confused.
Making the shock announcement towards the end of 2018, a new system was introduced which meant PHEVs would no longer be eligible for a government grant of £2,500. Part of the reasoning given was that too few drivers actually plugged-in their plug-in vehicles and were just interested in lowering tax bills.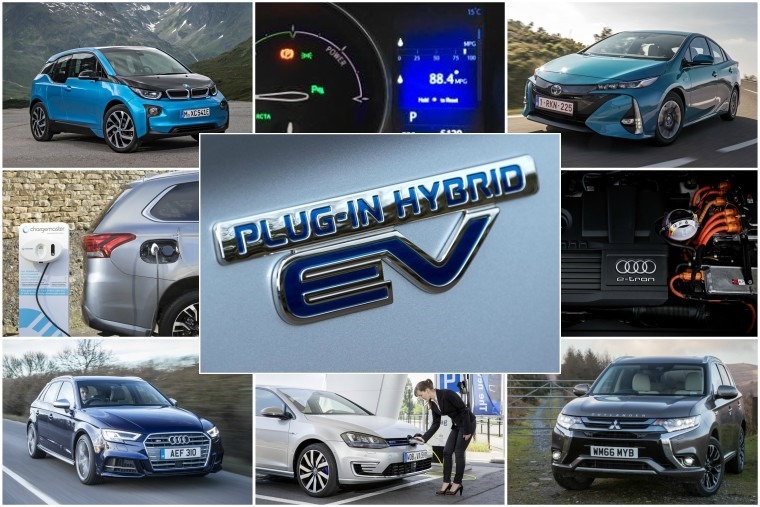 Talking to Business Car, a spokesperson for the DfT further expanded on this, saying: "These changes [to grants] will allow us to focus support on zero-emission vehicles, such as pure electric and hydrogen fuel cell cars. Hybrid vehicles will continue to be supported through lower car tax rates, grants for charging infrastructure and local incentives such as free parking."
Many in the industry saw the announcement as a blow for low emission vehicles. One of the manufacturers with the most to lose is Mitsubishi. Its Outlander PHEV has been the UK's best-selling plug-in hybrid vehicle since its introduction in 2013, with around 45,000 on UK roads. With the next-generation Outlander PHEV released just as the government made the shock cut, it's no surprise to see the manufacturer fight back.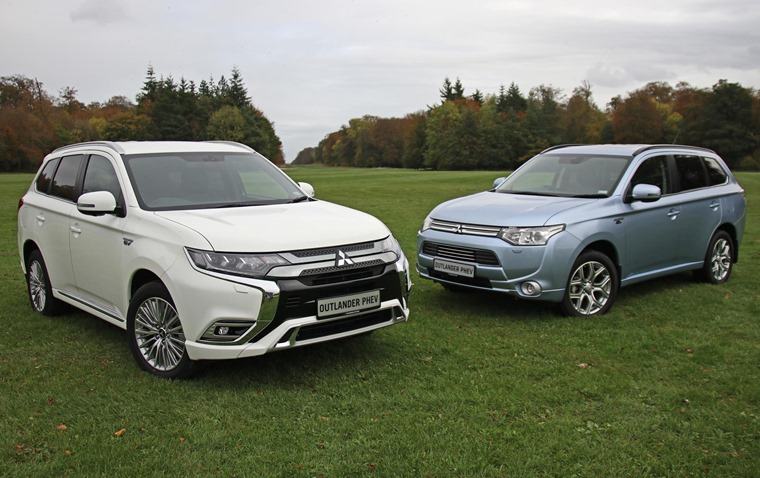 A brace of myth-busting press releases appeared recently from the manufacturer, with headlines such as 'Road to zero: plug-in hybrids could take us half way there' and 'Plug-in hybrid owners really do plug in' showing just where the manufacturer stands on the issue.
These stat-driven press releases, based on surveys undertaken by Kadence International on behalf of Mitsubishi Motors in the UK, argued that the UK government could significantly advance its Road to Zero emissions ambitions by incentivising drivers to switch to the latest generation of PHEVs, due to the slow uptake of pure-electric vehicles.
The surveys revealed that while an Outlander PHEV owners' average weekly mileage was 179.2 miles, an average of 90.6 miles were driven in EV mode each week, burning no fuel and producing zero tailpipe emissions.
They also revealed that around two thirds (68%) of Mitsubishi Outlander PHEV drivers plug their car in every single day, with 90% charging their vehicles at least two to three times per week. This runs counter to the government reasoning that plug-in hybrids are only driven by people looking to lower their tax bills and are never actually plugged in.
#PHEVMythBuster: 90% of Outlander PHEVs are charged regularly and 97% are charged at home.

*Independent survey completed by @kadence_insight pic.twitter.com/8VDL96tubU

— Mitsubishi Motors UK (@MitsubishiUK) June 3, 2019
Mitsubishi's point in releasing these statistics was to provide evidence and a common sense understanding that the government's road to zero strategy can only happen in stages.
At the time of the government pulling the plug on PHEVs, BVRLA chief executive Gerry Keaney made a similar point: "The government's decision to cut the plug-in grant just months after launching the Road to Zero strategy is unbelievably short-sighted and will only serve to stifle the uptake of electric vehicles."
It's plain to see that not enough is being done to build consumer confidence and acceptance of electric vehicles in the short term, with a mere one percent of new car buyers currently opting for a pure EV.
A recent study conducted by the Transport Research Laboratory, which is owned by a not-for-profit foundation overseen by firms in the transport industry, furthers backs up this point.
The foundation asked British motorists to drive an electric Volkswagen e-Golf, a plug-in hybrid Golf GTE, and an internal combustion engine Golf GT Edition for four days apiece.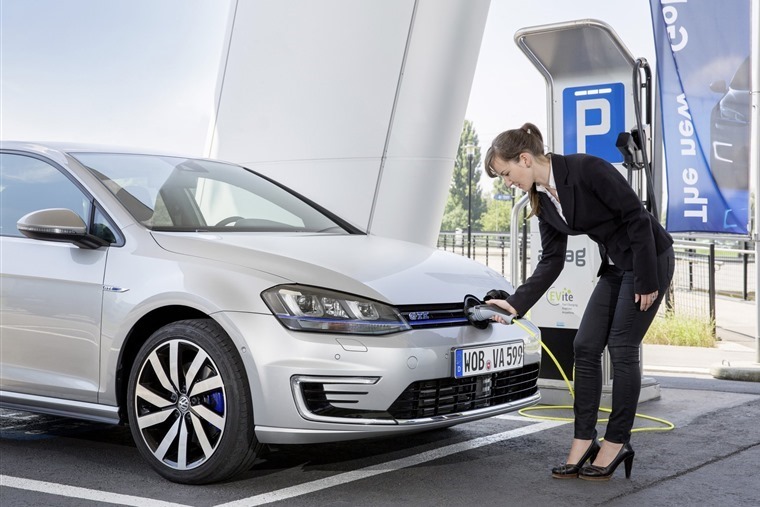 At the end of the test, only one in four people admitted they would consider buying a fully electric car in the next five years. Around half of the participants stated they would choose a plug-in hybrid as a main or second household car in the next five years.
No doubt price has something to do with that, as well as perceived lack of infrastructure, but the range of the vehicle proves to be the continuing key barrier to adoption for many. Meanwhile, those currently driving a PHEV or pure EV know how confusing and frustrating the current charging network can be – from cars parking in charging bays and error codes on charging points to short charge leads on urban roadside chargers and queues to use charging points, these are all issues that seem to currently come part and parcel with driving a clean vehicle.
I'm not out looking for this stuff - it's finding me for some reason. These people were parking as I was parking. 15 mins later they're still there trying to get the charging work. I had to intervene to help: "I have no problem when I charge at home," she explained. 'Nuff said. pic.twitter.com/P4unopE6Mr

— Conor Twomey (@conorjtwomey) May 19, 2019
As plug-in hybrid vehicles not only have an immediate environmental impact, and act as a gateway tech to help familiarise consumers with electric vehicles, Mitsubishi argues that they provide the perfect segue to a pure electric future. Another survey conducted on behalf of the manufacturer further backed up this point, revealing that 25 percent of Outlander PHEV owners would consider a pure electric vehicle for their potential next or future purchase.
With a host of new plug-in hybrids set to hit the roads over the coming years from a variety manufacturers – from the Audi Q5, Range Rover P400e, Volvo XC60 and Cupra Formentor to the more mainstream Nissan Qashqai and Kia Sportage – the PHEV fightback could be about to start now. But the government needs to encourage people to make the first step away from pure petrol or diesel power.
The road to zero is a long one, but a journey of a thousand miles begins with a single step …