Tesla Cybertruck confirmed for production by 2023
Tesla's divisive Cybertruck has been around a while now, but Elon Musk has now confirmed this unique-looking vehicle is headed for production by 2023.
It came at the same time as confirmation of the Tesla Roadster – with this upcoming model also set to enter production by 2023.
The pair have been delayed due to the global chip shortage, but it looks like things are getting back on track. Here's everything we know about the Cybertruck so far.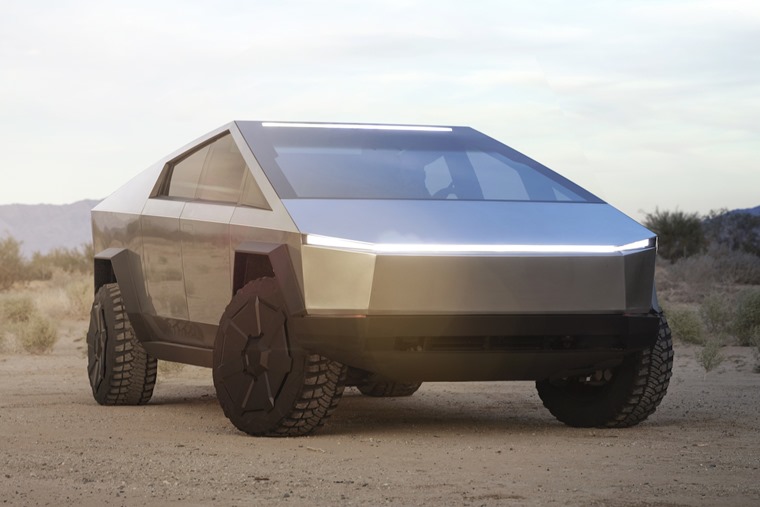 Musk confirmed the vehicle will have a heat pump, like the upcoming Model Y, an all-new air suspension and also claimed it will be able to temporarily float.
That's right, when he was asked about its wading depth, he said it will even "float for a while". Quite what that means, I'm sure we'll find out in due course.
Unveiled at Tesla's design studio in Los Angeles, it's safe to say this wedge-shaped pick-up truck isn't what anyone was expecting. But if Tesla is famed for anything it's not playing it safe.
Nobody *expects* the Cybertruck pic.twitter.com/khhYNFaVKs

— Elon Musk (@elonmusk) November 22, 2019
Designed to have the utility of a truck and the performance of a sports car, at the top of the range it offers a ludicrous towing capacity of 6,350kg and a payload capacity of up to 1,587kg with a 0-60 acceleration of under three seconds and 500 miles of range unladen.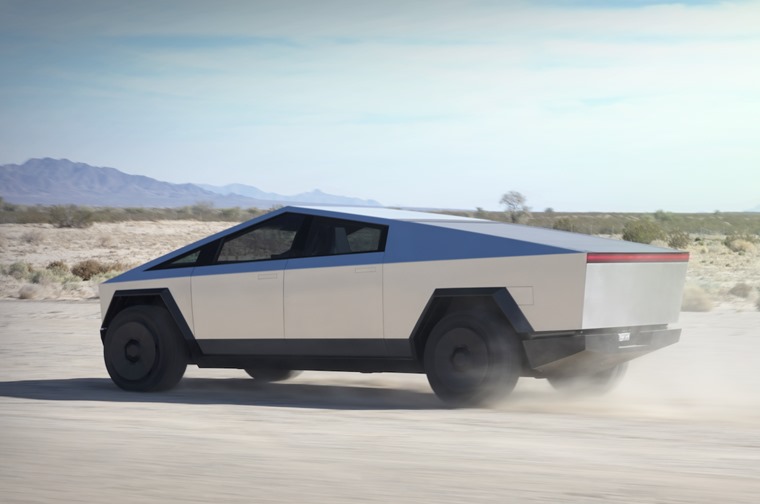 Durable, versatile and capable, with exceptional performance both on-road and off-road, it is built using ultra-hard 30X cold-rolled stainless steel which helps eliminate dents, damage and long-term corrosion as well as keep passengers safe. Its ultra-strong glass can also absorb and redirect impact force for improved performance and damage tolerance.
Adaptive air suspension can raise and lower suspension four inches in either direction, while self-levelling capabilities adapt to any occasion and assist with every job.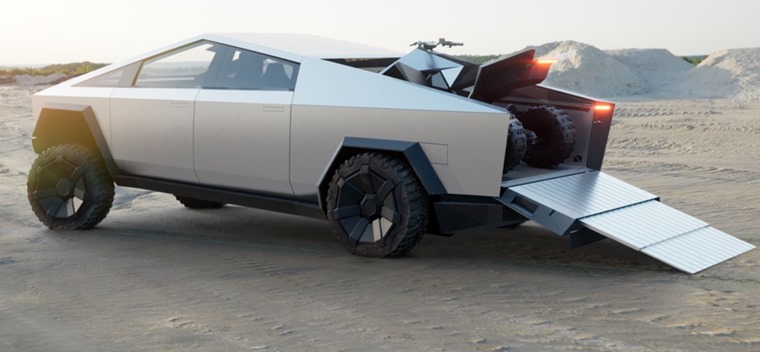 2,831-litres of exterior, lockable storage is offered throughout the vehicle including the bed, front boot, and sail pillars.
The interior can seat up to six adults, with a 17in landscape touchscreen taking pride of place on the dashboard.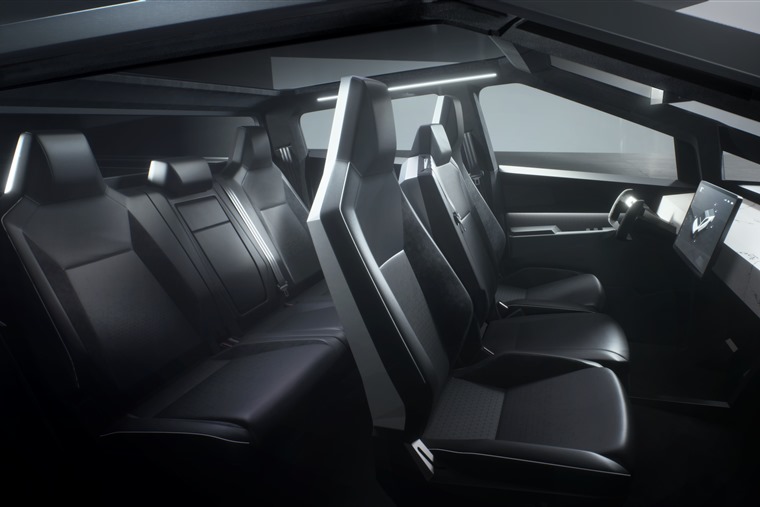 Three variants of the Tesla Cybertruck will be available.
Single Motor Rear-Wheel Drive is the entry-level model and offers 250 miles of range and a 3,401kg towing capacity.
Dual Motor All-Wheel Drive is the mid-range option and boosts those figures with a range of 300 miles and a towing capacity of 4,535kg.
Tri Motor All-Wheel Drive stands at the top of the range with its towing capacity of 6,350kg, 0-60 acceleration of under three seconds and range of 500 miles.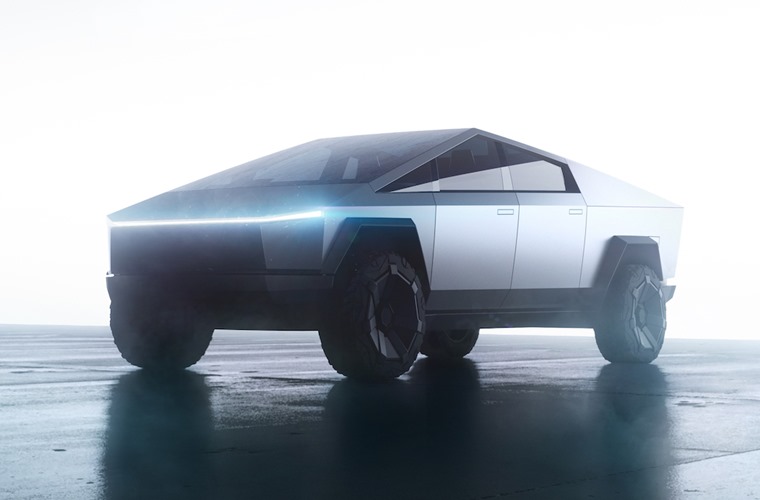 The Cybertruck is expected to enter production in 2023, although it's yet to be confirmed whether we'll get it in the UK. So, for now, you may want to look around at the current Tesla leasing plans. Click on the button below to find hundreds of deals from the UK's top brokers and dealers.