Tesla Model S and X cancelled in UK and other RHD markets
Tesla customers in the UK now have no choice but to opt for a left-hand drive Model S or X if they wish to order one.
Those with cars on order told right-hand drive models will not be available for the "foreseeable future".
In an email communication Leasing.com has seen, Tesla gives a customer the option to cancel their order, receive credit towards a Model 3 or Model Y, or opt for a left-hand drive Model S or X.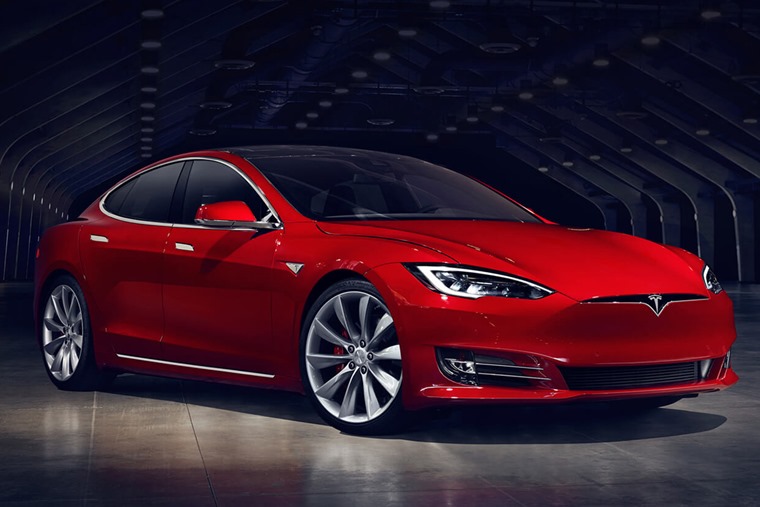 We've known for a while the the Model S and Model X have been quietly been slipping away from the brand's focus. In fact, Model S and Model X have not been available to lease on Leasing.com for a few months.
Now, this further news would suggest that – in the UK at least – the end could be near for the larger Model S and X. Tesla originally took it out of production at the end of 2021, with the American company stating that it would be updating its models.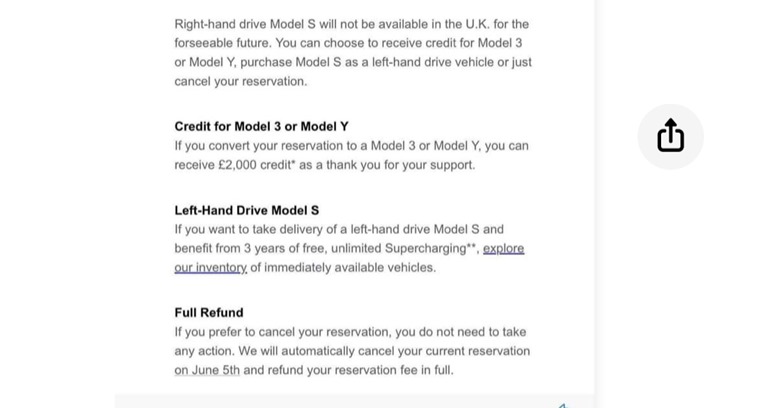 An email communication from Tesla to customer with a Model S on order
While deliveries of a facelifted model did recommence in America and some European markets in 2022, Elon Musk confirmed that its range-topping Plaid Plus was to be cancelled entirely.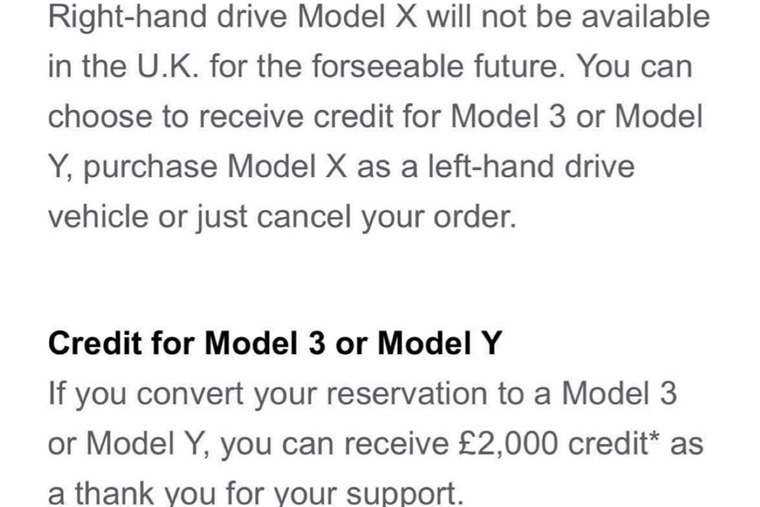 It's the same story for the Model X
The Model S is now ten years old and, with more affordable (if slightly more mundane) Tesla models now stealing the show from a sales perspective, we can understand why its focus isn't on the older S and X models.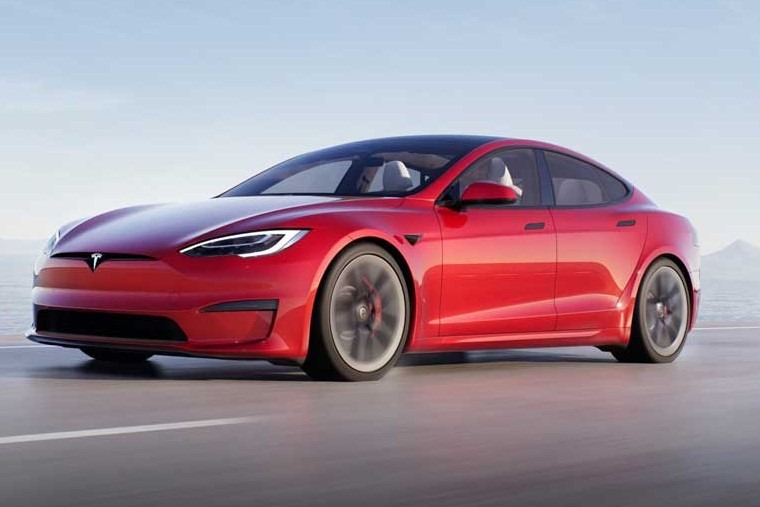 We can't help but wonder when (and if) replacements for the Model S and X will come. The luxury EV market is becoming an increasingly competitive sector, with cars such as the Porsche Taycan and Mercedes EQS now filling the gap the gaps the S and X leave.
According to some sources, a direct replacement is still a few years away. As always, we'll bring you more details as we find them out. What do you think of Tesla cancelling these cars in the UK? You can still compare the best Tesla lease offers on its current range by hitting the button below.