The most popular cars in the world: Electric cars v SUVs
The numbers are in for car sales around the world in 2019 and they tell us a lot. For starters the UK experienced a decline in overall new car registrations, but electric cars enjoyed a larger market share, so more drivers are switching to EVs.
Perhaps more interesting when interrogating the data from Jato Dynamics is the Tesla Model 3 was the best selling EV in the world in 2019.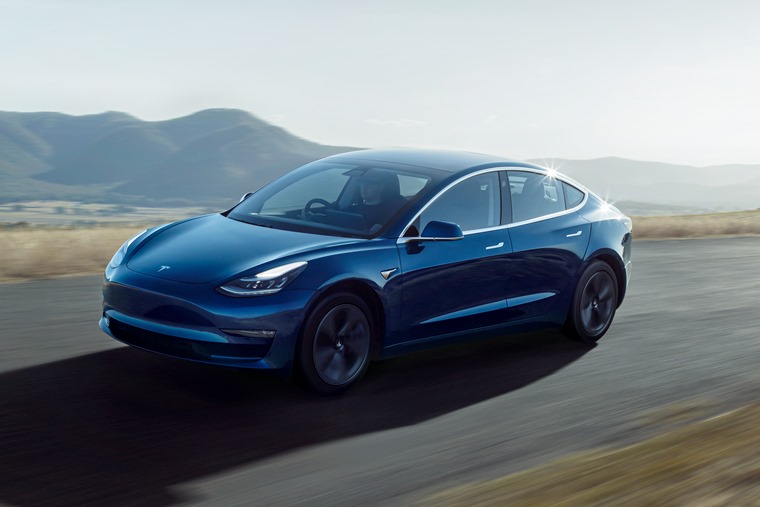 Despite being launched to most markets last year, it came from almost nowhere to pole position, pushing the Nissan Leaf to third spot and the Chinese market-only BAIC BJEV EU, pictured below, into second place.
Most popular electric cars in the world:
1. Tesla Model 3
2. BAIC BJEV EU
3. Nissan Leaf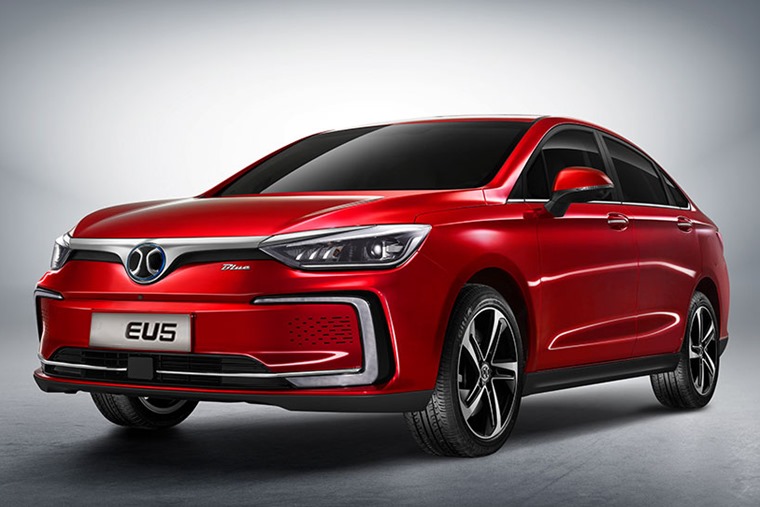 We can expect the Tesla to strengthen its position in 2020 as the Model 3 will begin local production in China, which is the world's biggest EV market. This is proven by the BAIC model, which manages second spot without the need to seek numbers in Europe or the USA where most other manufacturers sell their EV wares.
Even more significantly, Tesla shifted almost 300,000 Model 3s in 2019 compared the BAIC's 100,000 BEJV EUs and Nissan's 68,822 Leafs. If ever there was evidence required that EVs have to be attractive and appealing as cars as well as low emissions vehicles, the Model 3 is the proof. No point building a worthy but ugly electric car, though the Boajun E100 that was the fifth best-selling EV in the world in 2019 may be the exception that proves that rule.
Looking at the bigger picture of sales, we see that China's overall number of new car registrations dropped by 8%. Not only that, it was the biggest drop the country has recorded in 20 years and equates to a sales slump of almost 2 million cars. This makes the UK's relatively modest 2% drop in numbers seem barely worth mentioning.
On the other side of the Pacific Ocean, China's trade rival the USA also experienced reduced new car registrations. This was less of a blow to the American car industry as sales in recent years have been at record levels and this 2% decline was more of a gentle slowdown than cliff edge drop-off.
Elsewhere around the world, the news is brighter. Germany witnessed a big 5% increase in new cars hitting the road in 2019, with much of this was due to improved EV sales combined with continuing consumer confidence in the country's economy and manufacturing output. In the UK, on the other hand, consumer confidence has been much more modest and concerns about Brexit have meant many drivers have been sitting on their hands and wallets rather than choosing their next car.
Another reason the UK's registrations dipped in 2019 was the ongoing downward trend in diesel sales. While there has been some uptake in petrol sales to compensate, it seems many were waiting to see how the hybrid and EV incentives would pan out. This was a wise move, it seems, as the government lumped hybrids in with petrol and diesel when it announced its plans to switch to move to zero-emissions-only new cars in the next 15 years.
The year of the SUV?
That will prove to be a tough hill to climb for governments without more incentives and possibly legislation as drivers' appetites for SUVs and crossovers remain unabated. While these vehicles did not quite overtake more traditional hatchback sales in 2019, they came close and it looks likely that 2020 will be the year this happens.
Jato's Felipe Munoz said: "If SUVs keep going the way they have been, they might well do it, though they are still behind if all bodystyles, such as estate and coupe, are included."

That's good news for car companies with plenty of SUVs and crossovers in their line-ups, but those making superminis are still in the best overall situation. These small cars continue to be the favourites with European drivers and it's easy to see why when new models like the Peugeot 208, Renault Clio and Vauxhall Corsa have been recently launched to considerable acclaim.
These cars also find it much easier to meet or exceed the incoming 95g/km carbon dioxide emission cap set by the European Union, which the UK has also signed up to. For car makers, these cars are vital to help offset bigger, more profitable cars with higher emissions and to avoid punitive fines for exceeding their average CO2 targets.
Premium players
At the other end of the scale, Mercedes retained its position as the biggest player in the premium brand market. BMW had to settle for second, but the real winners were Volvo and Lexus, which both improved their percentage sales by significant margins.
These two companies may well have enjoyed this boost at the expense of Land Rover, which is going through a tough patch and could well lose its seventh position to Tesla as the EV maker shows no signs of losing momentum.
So, what does all of this tell us and what should we make of it when thinking about our next lease car? Well, EVs are definitely on the rise even without government-backed incentives to make them cheaper. More drivers are convinced by the offer of low running costs and improved infrastructure, though the latter still has a long way to go before it can be considered truly up to standard.
What car should you be leasing next?
As for which cars we should be leasing next, the head says it should be a supermini as they are affordable to fund and run, particularly if you opt for one of the increasing number of EV models. With the Honda-e, Peugeot e-208 and Vauxhall Corsa-e both coming along right about now, the choice in this sector is expanding fast.
However, many people will pick an SUV or crossover and it's easy to see why. The practical appeal of these vehicles is undiminished. There are also a growing number of electrified options where leasing makes them much more affordable, so expect to see these vehicles continue to rise in popularity when the numbers for 2020 are published in 12 months' time.