Top five things we learned this week
As we begin the slow wind-down for Christmas and start training for a pants-busting Christmas dinner, here's a quick question: how many times have you seen the same MyHermes delivery driver this month? Or had to take a parcel in for next door from an overburdened postman?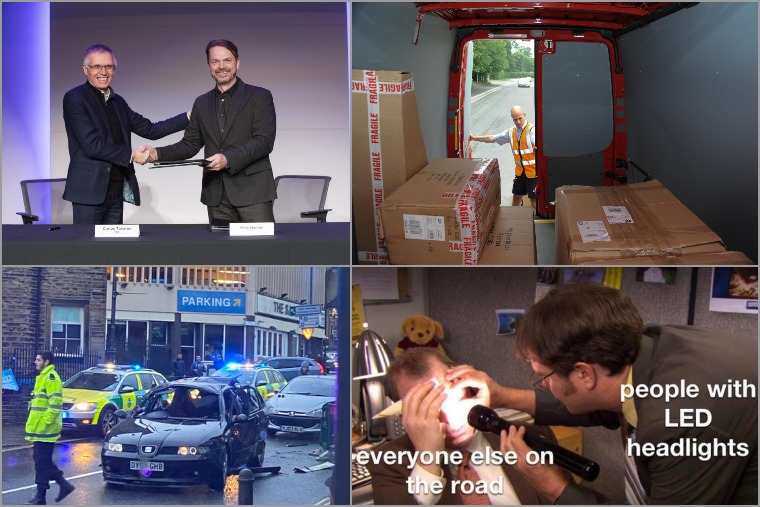 Among other things, this week we learned just how much effort these folk put in to get us our presents on time…
The festive season adds an extra 19,000 light commercial vehicles to our roads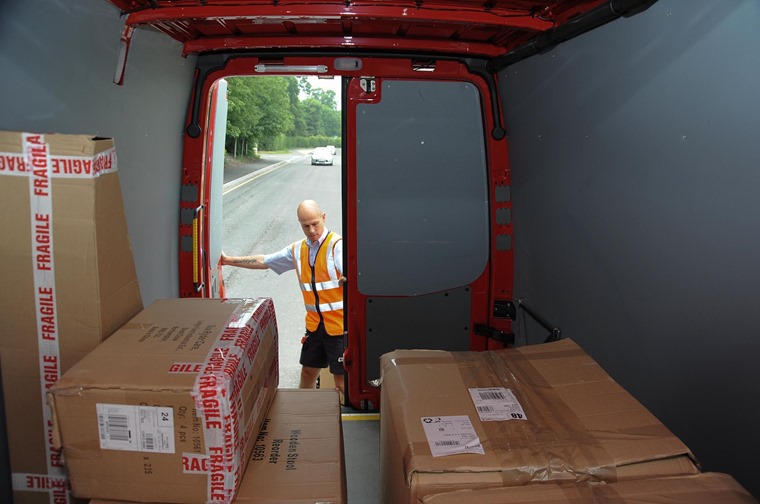 Research by AIR Index has revealed that a staggering 19,000 extra light commercial vehicles are put on the road over the festive period to cope with increased parcel deliveries.
Parcel delivery increased by 11% last year, with delivery companies such as Royal Mail, Hermes, DPD, Yodel and UPS increasing the number of vehicles on the road to cope.
While there might be 19,000 more vans on the road trying to delivery Christmas presents on time, spare a though for the drivers who are under pressure to get those parcels to you on time.
Though Father Christmas gets all the credit, 95% of van drivers feel responsible for making sure that the festive period runs smoothly according to Mercedes-Benz Vans. In fact, van drivers across the country will work an average of four extra hours a week over the festive period to deliver an estimated 100 million parcels during December.
With the rise of online shopping, and need for an efficient delivery system, the pressure is on the nation's van drivers to battle through the traffic. One in five (20%) of the van community are going to spend over 40 hours working away from loved ones this Christmas, with 40% saying this is because the amount of work increases.
Steve Bridge, managing director, Mercedes-Benz Vans UK Ltd, said: "We're so lucky that the nations' hardworking van community gives Father Christmas such a helping hand this time of year, but with the longer hours and increased pressure, we also need to make sure that they all feel supported and that we express our gratitude to them."
Night-time dazzle is a contributory factor in almost 400 casualties on UK roads every year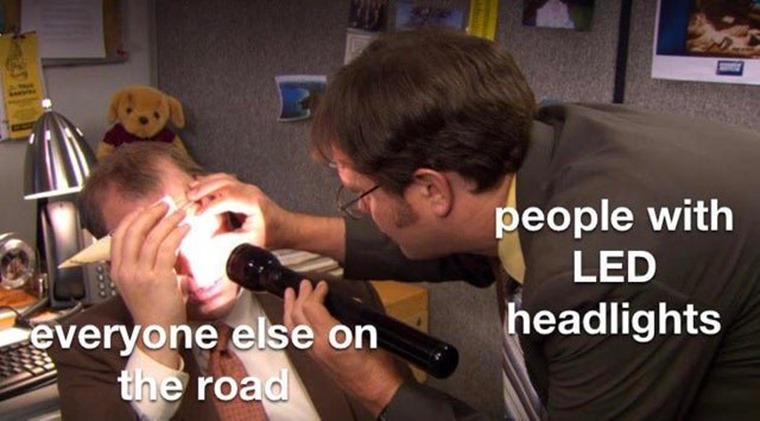 As the longest night of the year approaches, with the winter solstice taking place on Sunday 22 December, DS Automobiles is warning drivers about the dangers of poorly lit roads and deadly night-time dazzle.
Two-thirds of drivers say they are regularly dazzled by oncoming headlights even though they are dipped - and it's listed as a contributory factor in six deaths, 75 serious injuries and over 300 minor injuries every year on roads across the UK.
DS Automobiles is highlighting this important issue of light-blinding on UK roads by promoting its innovative headlight technology found on the DS 3 and DS 7 Crossback. These use a windscreen-mounted camera to detect obstacles improving visibility for the driver without blinding on-coming traffic.
By lighting up the road more effectively and over a greater distance, or more on the sides of the road, drivers and passengers alike benefit from greater levels of safety.
Vince Clisham, head of product at DS Automobiles UK, said: "We think action needs to be taken that ensures road users' vehicles have more regular alignment checks and which is why our innovative technology helps prevent dazzle by automatically adapting the beam out of the eyes of oncoming drivers."
Don't light up after letting one go in your car …
A car explosion in Halifax Town Centre. What an enormous bang. I was in an adjacent bar.
Emergency services on scene in moments @WYFRS @WYP_Halifax @CMBC_CSRT @YorksAmbulance
Unbelievably the driver just climbed out. Thankfully there appears to be no injuries. #Calderdale pic.twitter.com/1yQkbndIjn

— Craig Chew-Moulding (@CraigMoulding) December 14, 2019
Where do we start with this one? After the above tweet was posted, it soon emerged that the Seat had essentially exploded after the driver sprayed some air freshener then decided to light up a cigarette.
The man crawled out his wrecked car with minor burns to his hands and face when flames ignited LPG gas in the aerosol. Talking to The Sun, a witness said: "There was an almighty bang. It was ear-splitting — like a bomb going off."
Firefighters say the man sprayed the air freshener around his car before shutting the doors for 10 minutes. After around half a mile of driving in Halifax, West Yorks, he closed his windows and lit a cigarette leading to the big bang.
The Peugeot and Fiat merger has created the fourth largest global automotive manufacturer by volume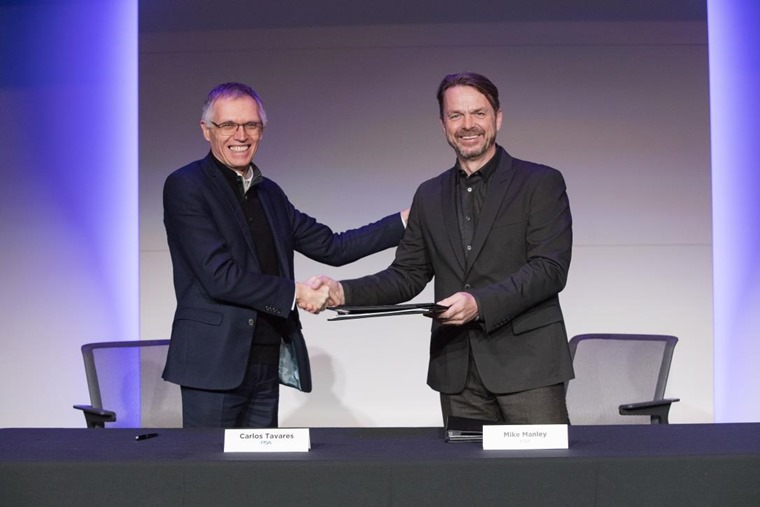 Groupe PSA, the owners of Peugeot, and Fiat Chrysler Automobiles (FCA) finalised their merger this week, creating the fourth largest global automotive manufacturer by volume and third largest by revenue.
The combined entity will have one of the most balanced and profitable global presences of any manufacturer, underpinned by FCA's strength in North America and Latin America and Groupe PSA's solid position in Europe.
With a highly complementary model list covering all the key segments from luxury, premium, and mainstream passenger cars through to SUVs and trucks and light commercial vehicles, the combined company will have annual unit sales of 8.7 million vehicles and revenues of nearly €170bn.
£3.7 billion synergies will also be gained simply from a more efficient allocation of resources for large-scale investments in vehicle platforms, powertrain and technology and from the increased purchasing capability of the combined group.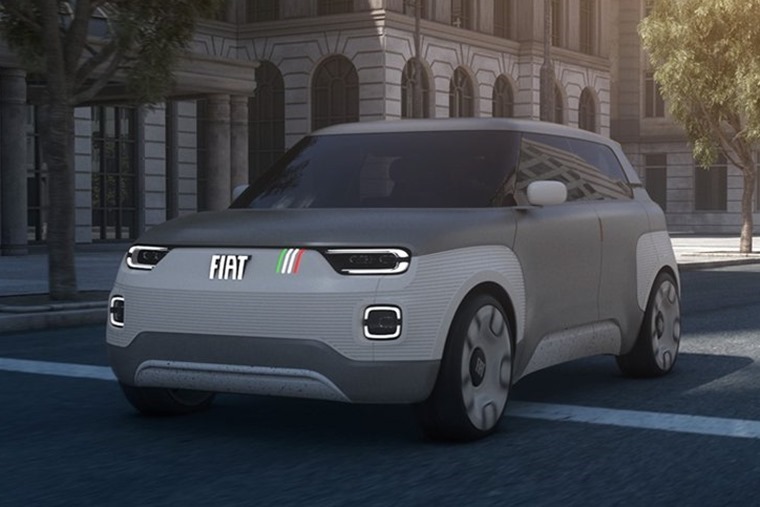 In discussing the merger, the two groups stated that more than two-thirds of their production would be concentrated on just two platforms, with 3 million cars per year on a compact/midsize PSA platform and 2.6 million on a small PSA platform.  Moving FCA vehicles to PSA platforms could lead to an increase in profit similar to what has happened with Vauxhall since they were acquired by PSA in 2017.
To this end, we've started wondering what models might be on the chopping block. Industry speculation has already theorised FCA will cease making superminis meaning the Fiat 500 and Panda could soon be extinct. Are Fiat even viable as a brand without the 500 or Panda? And what of the all-electric Centoventi concept revealed at the 2019 Geneva Motor Show? Time will tell.
Don't play a derogatory song about the police when you have no insurance and two warrants outstanding
If you insist on playing a well known derogatory song about the Police, next to officers having a rare brew then at least make sure you're insured... oh and don't have two warrants outstanding. 1 arrested and 1 car seized #T2TacOps #MN08 #TooEasy pic.twitter.com/4UOiJEoIhE

— Lancs Road Police (@LancsRoadPolice) December 17, 2019
It probably seemed like a funny thing to do at the time, but when one motorist decided to blast 'F** Da Police' by NWA at two Lancashire police officers you can forgive them for not seeing the funny side.
Having stopped at a petrol station just off the M6 for a break, their cuppa was rudely interrupted by a nearby driver who parked up and had the bright idea. Not so bright was the fact he did so without having any car insurance, on top of two outstanding warrants for breaching a court order.
We wonder what song they played for him on the way to the station… 'I Fought the Law and the Law Won' by The Clash maybe?