Volkswagen ID.5 now available to lease
The Volkswagen ID.5 is now available to lease, with deliveries for the all-new electric SUV coupe set to commence in the coming months.
The ID.5 will be available in hot GTX form too, like the pictures you see here. Click on the button below to compare deals and prices, or read on for everything you need to know.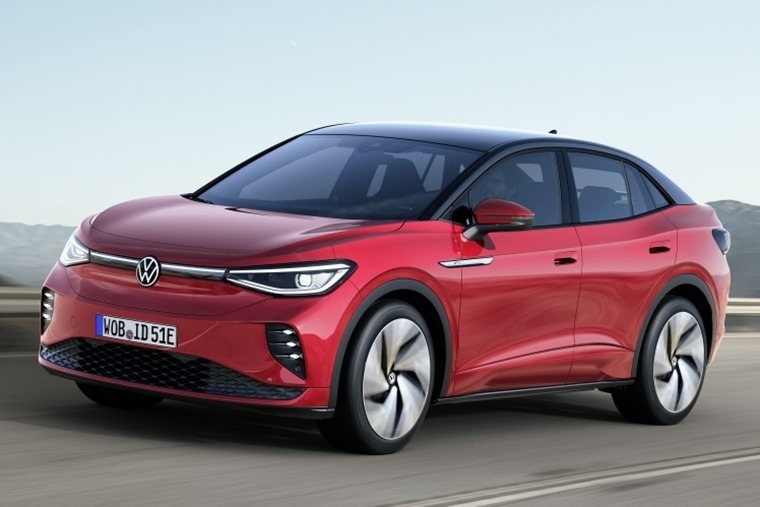 Compare Volkswagen ID.5 lease deals
Volkswagen ID.5 styling
In case you hadn't already guessed, the ID.5 is essentially a coupe version of the ID4 SUV. That means it gets an identical foot print, but features a swoopy rear end and a few other design tweaks.
The similarities between the pair are obvious from the front, with the same LED headlights, faux-grille design and lighting bar that stretches the width of the vehicle. Things change at the rear, however.
The coupe-like styling is set off with a different pair of tail lights, while the GTX model gets further enhancements including these stunning 21in alloy wheels and a unique styling kit – check out the rear spoiler!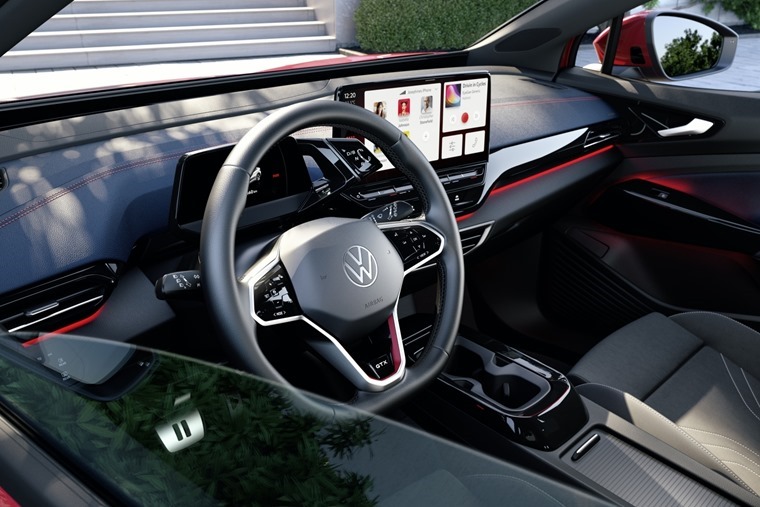 Volkswagen ID.5 interior and tech
If you've seen the iD.4's interior, you'll be immediately familiar with the touchscreen infotainment system and digital driver display. However, there is some new updated software that aims to make the screen faster.
The heating controls are also operated via touch-sensitive manels, which some might find a little fiddly. Room is impressive, although rear passenger room has been reduced by around 12mm due to that swoopy roofline.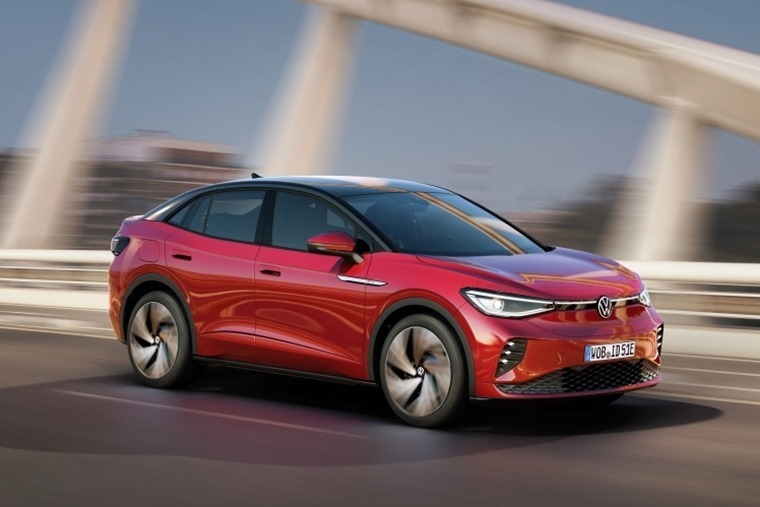 Volkswagen ID.5 drivetrains
A number of drivetrains will be on offer, with the 77kWh battery delivering a maximum of 323 miles between charges. It can be charged at up to 135kW too, which results in a full charge in well under an hour if you use a rapid charger.
The version you see here is the performance GTX model, which ads an extra motor to offer around 300hp. The result is a 0-62mph time of 6.3 seconds, although range does drop to 304 miles.
Full UK specifications are to be revealed closer to the car's arrival, but trims will include Pro, Pro Performance and the GTX in these pictures.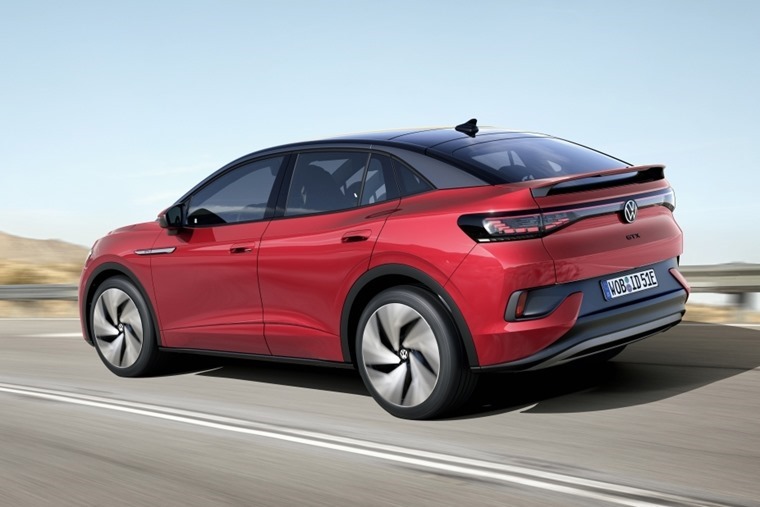 Volkswagen ID.5 leasing plans and release date
With leasing plans now available, monthly prices for the ID.5 start from less than £600 – that's a significant increase compared to models like the ID.3 and ID.4. However, the ID.5 is meant to be the sportier, more stylish ID variant.
You can compare leasing plans by clicking the button below. Deliveries are set to commence in the coming months.