Can I part exchange when moving to leasing?
Back to 'Expert guides'
Once you've started leasing, the thrill of getting a new car every couple of years never dies. Plus, it's so easy. There are no deprecation worries. No stresses about getting rid of your old car. Someone will come and collect your outgoing lease car, and you can get a new one delivered to your door the same day too. It really is that simple.
However, if you're new to leasing, you might have an existing used car that you need to sell. Plus, you could use the money from the sale to make a larger initial payment and reduce your monthly payments. Win-win. But how do you go about it?
Most dealers will offer a part-ex service, but might not accept vehicles from manufacturers they don't work with, so you could find it difficult to part-ex a Ford Focus if you are looking to lease a Mercedes-Benz A-Class, for example.
Aside from dealers, only some brokers offer this service. Many brokers don't have showrooms or customer-facing premises, which means they can't offer part-exchanges, test drives or vehicle servicing themselves.
I'm currently in a PCP deal, what can I do?
If you're currently part way through a Personal Contract Purchase (PCP) agreement, you will need to contact the funder to discover your settlement fee, which they will provide in writing.
Once you have this, you can get a valuation on your car to see whether you are in negative equity, or have cash to put down. If the valuation is more than the settlement figure, this is yours to use however you want and it can be used for the initial payment on your next lease car. Although, please note that if the settlement figure is more than what the car is worth, you'll have to make up the difference to exit the PCP deal.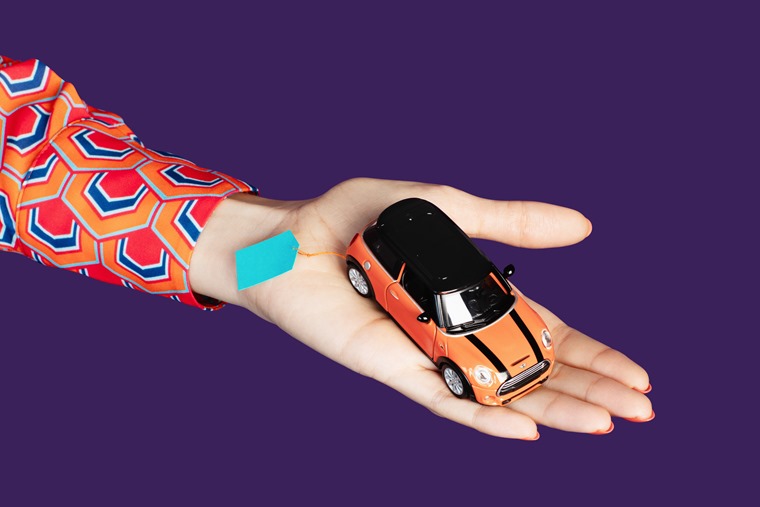 Will Leasing.com buy my old car?
Leasing.com is a car leasing comparison site. We are not a broker or a dealer. But we want to make it easy for everyone to say goodbye to buying, so we've partnered with Wizzle – the fast, free and easy used car selling platform. Wizzle allows you to compare multiple offers from across the market and, because you can upload pictures of your car, you could get an even better price if it's in great condition.
Drivers browsing Leasing.com are now able to get a valuation and sell their current car completely online to help them quickly and easily get into a new lease car.
So far, premium vehicles such as the Range Rover Evoque, Mercedes-Benz E-Class and Mini Countryman have all been sold via the partnership. The average value of a car sold is £9,355 and the average age of a vehicle is just seven years old.
Paul Harrison, Head of Strategic Partnerships at Leasing.com, said: "Leasing.com has helped millions of drivers lease a new car and as the car leasing experts we want to continue to make the process as easy as possible for consumers. Getting a fair valuation and part-exchange price for their current vehicle is a concern for many consumers and this new partnership puts them in the driving seat."
"After receiving a valuation on their current vehicle, consumers enter their preferred selling price and offer their vehicle to Wizzle's network of partners. Only if the consumer receives an offer they are satisfied with do they proceed to a sale. We're delighted to have partnered with Wizzle and believe the service will help get consumers into their new, leased car quicker and easier which is great news for our hundreds of advertising partners, many of whom also work with Wizzle."