How to get a good lease deal
Back to 'Expert guides'
Here at Leasing.com, it's our job to make sure you get a good deal. And according to our latest research, we do that quite well: 9 out of 10 users say they find the best price on Leasing.com.
We know a thing or two about getting our customers a good lease deal. We've been doing it for decades. So we're going to let you know a few tips of the trade.
What is the best way to make sure you get the best prices? Here's some pointers.
Follow the deal, fast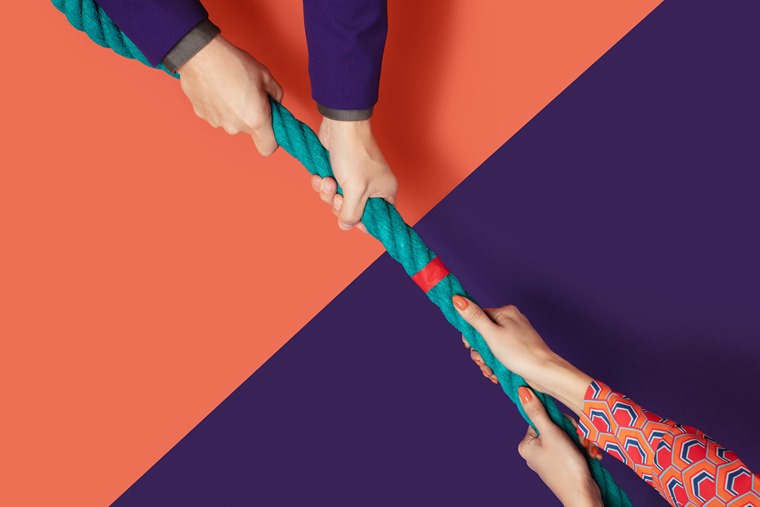 This is the most important factor if you are determined to find the VERY best lease deals. The leasing market moves fast. Some deals may not hang around for long and are on a limited number of vehicles, so you've got to move fast.
It's important to know what sort of vehicle you're looking for and keep an open mind to snap up the real bargains. If you've got your heart set on an exact vehicle, trim level and have got precise specifications in mind, leasing is still likely to be more affordable than buying. But if you are prepared to look at similar options to the premium German saloon, or practical seven-seat SUV that you had in mind, then you will be in luck.
Some of the best deals can also be found on cars that are classed as 'in stock'. You might not be able to add factory-installed options, and there will be a limited number of colours available, but you could be driving the brand-new car in a matter of weeks for a discounted monthly price.
Also, a lot of leasing companies have targets that they may need to hit for the end of the financial quarter or financial year, so periods like the end of March can be an ideal time to snap up a bargain stock deal.
Target the trim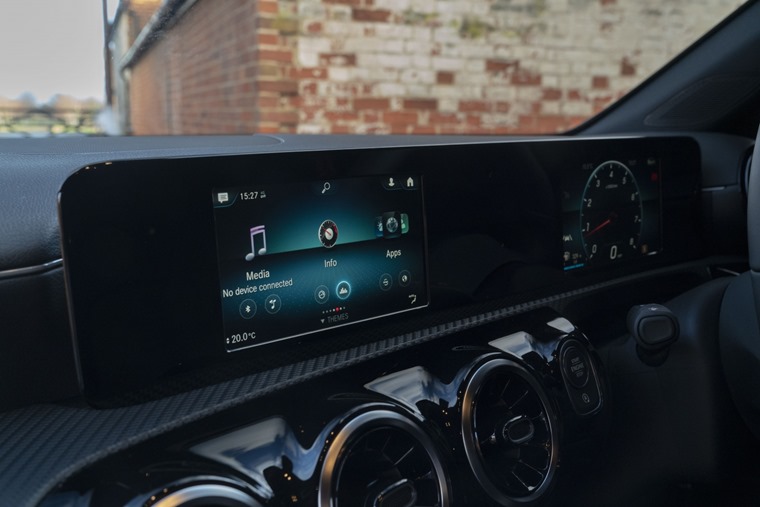 When you're buying a car, the entry-level trims are the cheapest and the top-of-the-range is the most expensive. You get more things, so it costs more. But with leasing, you can often find the more expensive trim levels offer far better value, and sometimes can even be available at a lower cost.
How can this be? Because these vehicles hold their value better and are worth more to the leasing company when you hand the car back. Very often, the Mercedes-Benz A-Class AMG Line is available to lease for less per month than the standard SE, and you get lots of other kit. Now that's getting a great deal.
Don't overestimate your annual mileage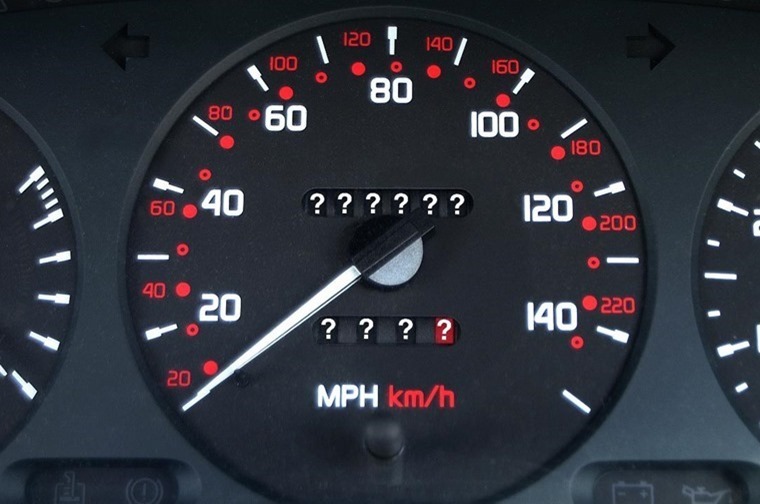 One of the most common mistakes  you can make when choosing a leasing plan is to widely overestimate the number of miles you do. If you know you have consistently averaged 10,000 miles or less per year, then make sure you choose a mileage allowance that suits. Some people choose a higher limit just in case, but that certainly isn't the best way to go about getting a good deal. The more miles you do, the more your monthly payments will be.
Remember, if you need to, you can increase or decrease your annual mileage allowance at any point during your leasing agreement. This will work out cheaper than if you have to negotiate an excess mileage charge at the end of a lease (usually between 5p and 10p per mile).
This point is particularly relevant in the current climate; with COVID-19 restrictions and homeworking now a bigger part of life, most people's annual mileage has reduced dramatically.
More doesn't always mean less
One of the best bits about leasing is that you get to choose how much you pay upfront. This is known as an initial payment. (It's not a deposit because you don't get it back.). It's a multiple of your monthly payments and can range from one up to nine months' worth of payments.
Deals with large initial rentals look more attractive because they mean your remaining monthly payments will be lower. But if you don't have large sums of money lying around, simply go for a lower initial payment deal. We show the total lease cost, so you can see if you're actually saving any money by paying more upfront, or just spreading out the total cost.
Watch the Leasing.com value scores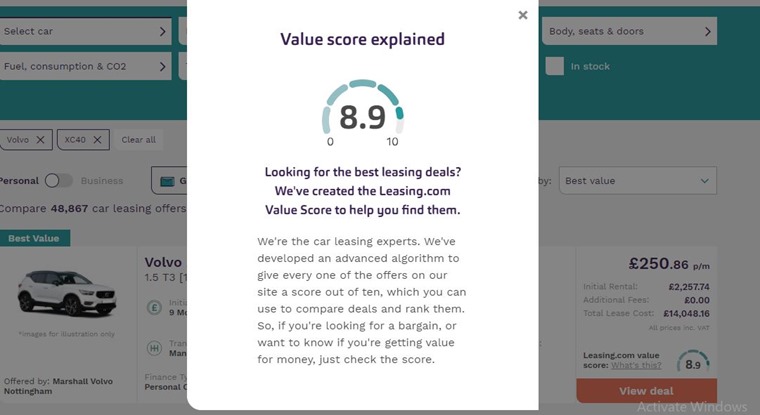 As leasing rates can fluctuate, it's really important to keep an eye on the leasing market to ensure you get the best deal. Happily, that's our aim at Leasing.com. With hundreds of brokers, dealers and manufacturers constantly updating their offers, we give you more options than anyone else.
One way you can easily tell how good a leasing deal is, is by checking our Leasing.com Value Score. As the leasing experts, we've developed a unique algorithm that gives every single offer on our site a score out of ten. You can use this when you're comparing lease deals and see just how much of a bargain you're getting.
Ready to lease?
If you want to see the value score of your preferred car, you can compare car leasing deals right now.
As the car leasing experts, we know a thing or two about getting our customers a good lease deal. Here are a few tips of the trade.