Full hybrid vs plug-in hybrid vs mild hybrid: Which is best for you?
Back to 'Expert guides'
Motoring is changing. When you were choosing a car in the past, you usually just had to decide between petrol, diesel, or maybe a fully electric vehicle. Not anymore.
To reduce emissions and make cars as efficient as possible, manufacturers are now employing a number of hybrid drivetrains. As well as hybrids themselves, you've now got mild hybrids and plug-in hybrids to consider.
In this guide you'll find everything you need to know about all of them. We'll look at each one in turn, describe how each system works and consider who they are best for. So let's get started.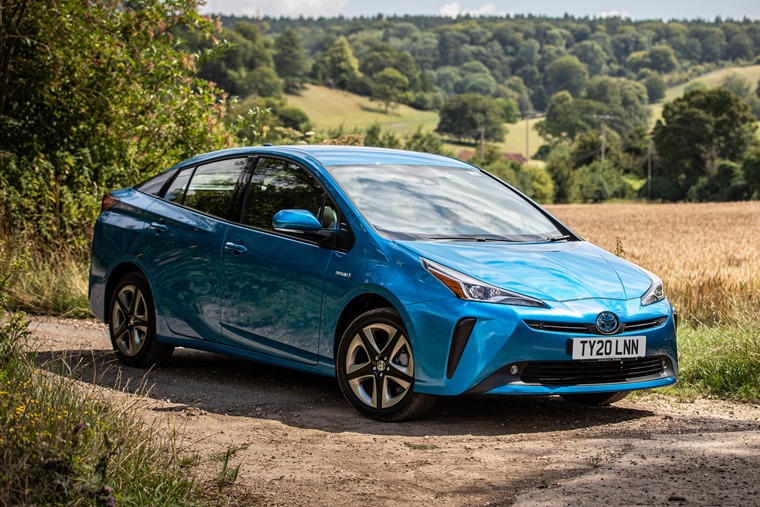 What are full hybrids or self-charging cars and how do they work?
A full hybrid is a car that uses a platform where you'll find both an electric motor and internal combustion engine (usually a petrol unit). They use the power of the combustion engine not only to power the wheels, but also to charge a battery pack. This battery pack is very small compared to full EVs, but it does make enough power to turn the electric motor.
The electric motor is powerful enough to propel the car along at lower speeds – typically around town or if the driver is using gentle acceleration. The most well-known full hybrid car is the Toyota Prius that has been using the technology for over two decades now.
They use an efficient combustion engine to charge the battery back. In fact you can consider the engine to be a generator. More recent hybrids feature something called regenerative braking too. First seen on fully electric vehicles, this technology turns the wasted energy of the brakes straight into electric power – charging the battery and boosting the car's efficiency further.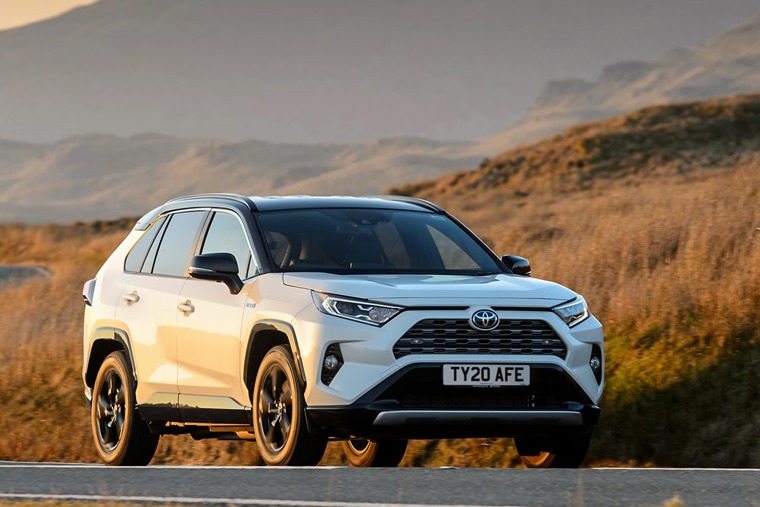 What are the most popular full hybrid cars?
The most popular full hybrid cars include:
Toyota Prius
Hyundai Ioniq Hybrid
Toyota RAV4 Hybrid
Toyota Yaris
Honda Jazz
Who are full hybrid cars best for?
Full hybrid cars are fantastic around town and in heavy traffic. Because they mainly use their electric propulsion in these circumstances, they're great in urban environments. It goes someway to explaining why pretty much every Uber driver has a Prius.
However, they aren't as efficient on much longer runs. If you do a lot of motorway miles, you'll still use more fuel than a diesel.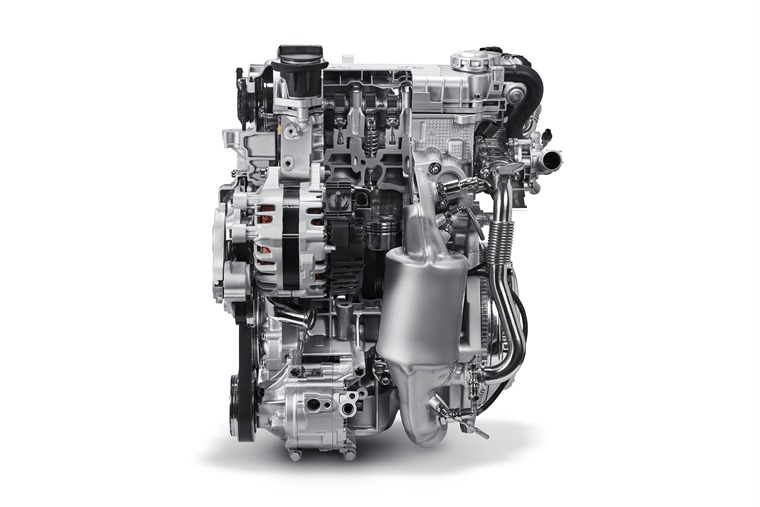 What are mild hybrids (MHEVs) and how do they work?
If you're searching for a new car, you might notice more than more refer to their drivetrains as a mild hybrid or MHEV (mild hybrid electric vehicle). It's an increasingly popular way of getting the most efficiency out of internal combustion engines, with brands including BMW, Ford, Hyundai leading the way.
Mild hybrids operate by giving a conventional internal combustion engine a small boost rather than powering the car independently. Each manufacturer has its own system, but the principal generally remains the same: it works by generating a small amount of electric power that gives the car an extra boost of energy. It works best as the car accelerates at low speeds and when it is moving off from stationary. They're known as starter-generators.
These systems have been shown to improve overall efficiency by as much as 20% depending on the manufacturer in question. The popularity of these cars has soared in recent years, but that's mainly due to the fact the drivetrains are becoming available on existing petrol and diesel-powered models to boost their efficiency.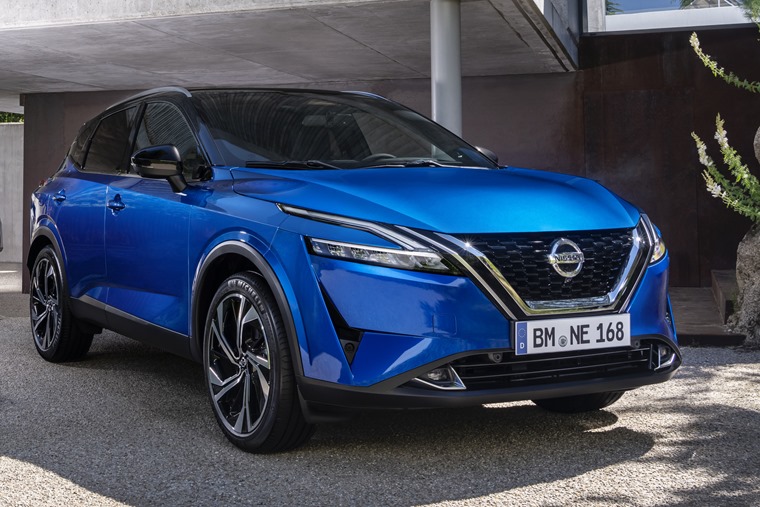 What are the most popular mild hybrid cars?
Some popular mild hybrid cars include:
Ford Fiesta
Kia Sportage
Nissan Qashqai
Audi S5
Suzuki Swift
Who are mild hybrid cars best for?
Although their "mild" hybrids mean that they can't produce the efficiency of other types of hybrids, these vehicles will be key to reducing petrol and diesel engines' emissions before 2030. In fact the next car you order might just be a mild hybrid – and you might not even realise it at first. That's kind of the idea. It's sure to be become a ubiquitous platform over the coming few years.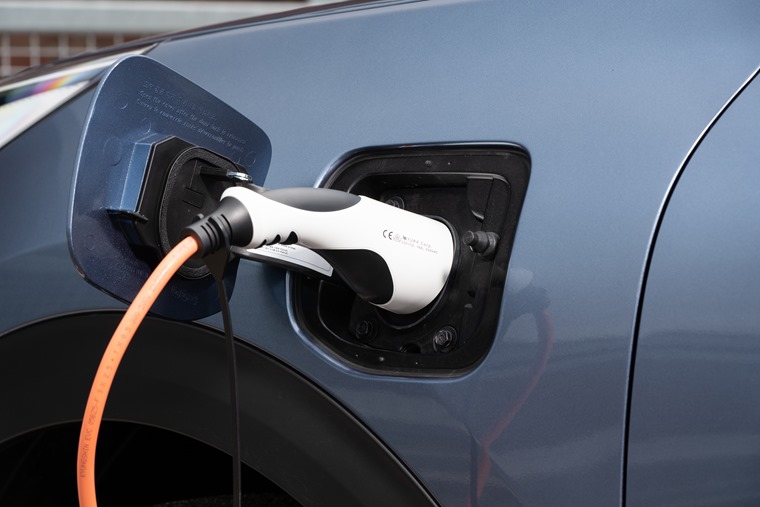 What are plug-in hybrids (PHEVs) and how do they work?
Plug-in hybrid popularity has grown hugely in the last few years, and you can see why. A plug-in hybrid operates much in the same way as a full hybrid, but the main difference is that they have much larger battery packs and more powerful electric motors that make them more efficient. The only difference is that you'll need to plug them in to get the best electric range out of them.
The best way to do this is by installing a charger at your home. Most plug-in hybrids currently require a 7kW or 11kW charger, which will take a few hours to fully charge a 40kWh battery commonly found in plug-ins. A rapid charger available at petrol stations or out on the road, however, can give you an 80% refill in around an hour.
Unlike a full hybrid, a plug-in hybrid's battery pack allows the car to travel on anywhere between 30 and 50+ miles on electric power alone. However, their conventional petrol engine still means they're a more practical choice for longer trips too. This means you can happily do the 10-mile daily school run on electric-only power, but not have to worry about charging it up for a long journey.
In some ways, you could say they're the perfect halfway house between a hybrid and full EV. If you don't do many miles, you might not be visiting the petrol station much at all. But if you need the convenience of a quick fill up, they're just like any other car with an internal combustion engine.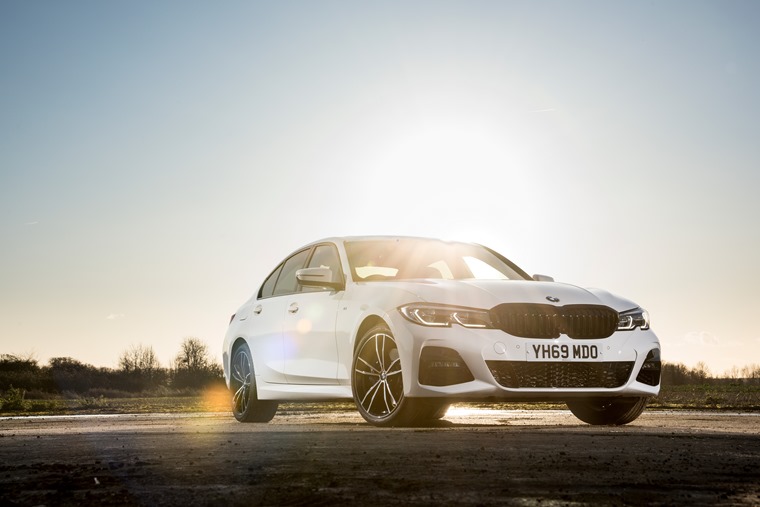 What are the most popular plug-in hybrid cars?
There is now an exhaustive list of plug-in hybrid cars available, but some of the most popular ones include:
Peugeot 508 PHEV
Volvo XC60 Recharge
Ford Kuga PHEV
BMW 330e
Hyundai Ioniq PHEV
Who are plug-in hybrids best for?
Plug-in hybrids are great for those that want an emission-free electric car around town most of the time, whilst also wanting the convenience that an internal combustion engine still brings. However, to get the most out of them you will require a home-charging box, so they are best for those that have access to a driveway or car parking space that can support this.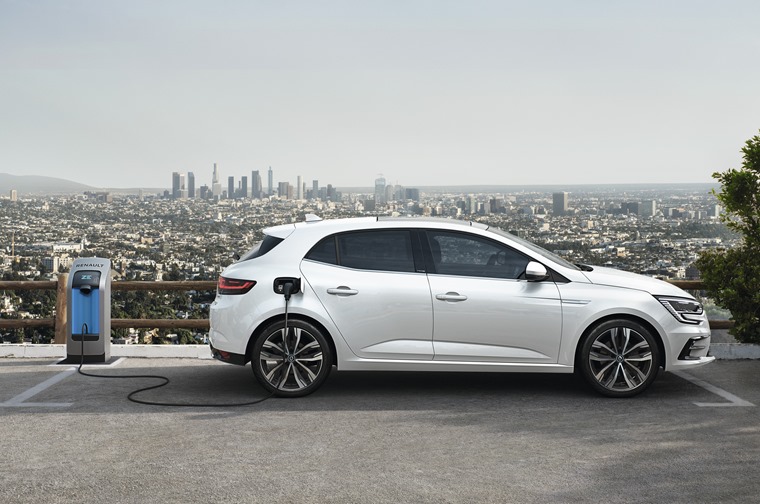 What's the best hybrid option in 2021?
Whether it's a full hybrid, mild hybrid or plug-in hybrid, you're choosing a car that's exceptionally efficient and, if you decide to lease a brand-new one, have the cleanest and newest drivetrain technology on offer. Full hybrids are great for town, while if you choose a mild-hybrid car it might be difficult to tell it's not a pure petrol or diesel car in the first place. We reckon for the cost and convenience they bring, however, the plug-in hybrid remains the best option.
If you found our hybrid guide useful, you might want to check out our other helpful content in our guides section.
Alternatively, you can compare hybrid leasing plans right now by clicking the button below. You may be surprised at what's on offer, as more and more manufacturers move onto hybrid drivetrains.