Lexus trim levels explained: Which one is best?
Back to 'Expert guides'
Advertising feature
Lexus is a go-to brand for those looking to lease an innovative, luxurious car. The number of Lexus models to choose from has never been greater with all of them featuring awesome tech, efficient electrified drivetrains and of course a sumptuous interior.
There really is something in the Lexus range for everyone. But when it comes to trim levels, what's the score? What are the main options, and which one is the best choice for you? Trim levels are of course a subjective thing, that often depends on your own personal taste and of course budget.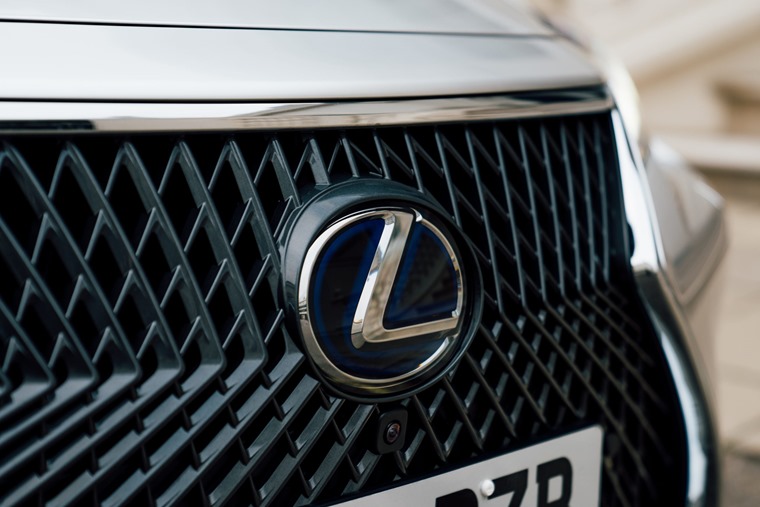 To help you decide, below you'll find a brief rundown of the key trim levels that are currently available on Lexus models. With a number of models currently available, please bear in mind that this is by no means an exhaustive list – but we've picked out the most important and popular choices that are available across the range.
What's the best Lexus trim level?
For 2022, Lexus offers its vehicles in a number of trim levels, but the most popular three include:
Model (e.g. Lexus ES, Lexus NX)
F-Sport
Takumi

Lexus Model trim level
Available on: NX, UX, ES, RX, ES, LS, LC, RC-F
Lexus' line-up kicks off with what we'll call its "Model" trim level. This means the nomenclature doesn't extend beyond the model itself. For example, the Lexus ES, RX and UX are all trim levels themselves. The very fact it doesn't have any additional information already gives you a hint that for most people, these introductions to the range feature absolutely everything you could possibly want.
On the outside, you'll find all these models feature alloy wheels (at least 17in on saloons, and usually 18in, 19in or even 20in pieces on larger SUVs like the RX and NX).
As for the interior, well let's take the ES as an example: you'll find dual-zone climate control, electrically adjustable heated front seats, an 8in infotainment system and 7in digital driver display are all standard. The system is of course capable of supporting Apple CarPlay and Android Auto, as well as featuring its own navigation system.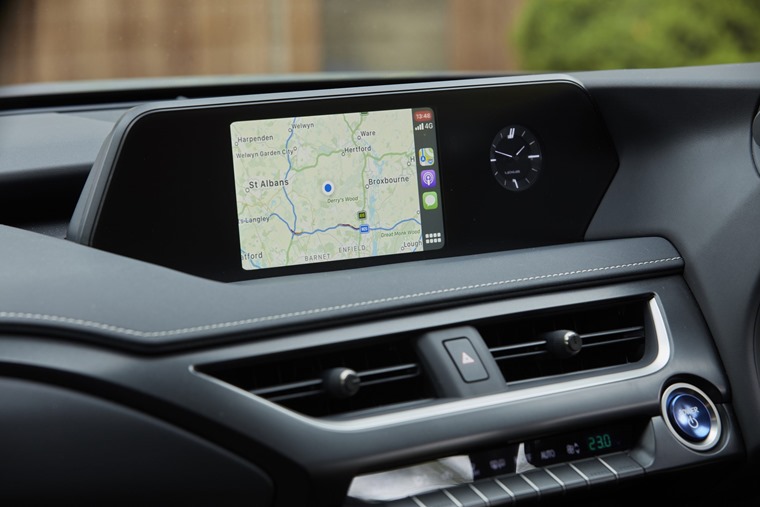 As for driver aids, a rear-view camera is standard, as are front and rear parking sensors. To make your journey as relaxing as possible, safety tech such as automatically adaptable cruise control and autonomous brakes are also on the spec list, the latter making up part of Lexus' excellent Safety System+.
So, it's fair to say that the most affordable Lexus are far from spartan, with all models featuring levels of equipment that you'd never see from several rival manufacturers at this price point.

Lexus F-Sport trim level
Available on : UX, ES, NX, RX, LS
If you want to add some sporting flair to your Lexus, then plumping for a model from the F-Sport range is the best way to do it. It's available on a host of popular models, and adds to the cars' already striking looks.
F-Sport trim takes direct inspiration from cars like the Lexus LFA, enhancing the models with a range of more aggressive exterior styling elements.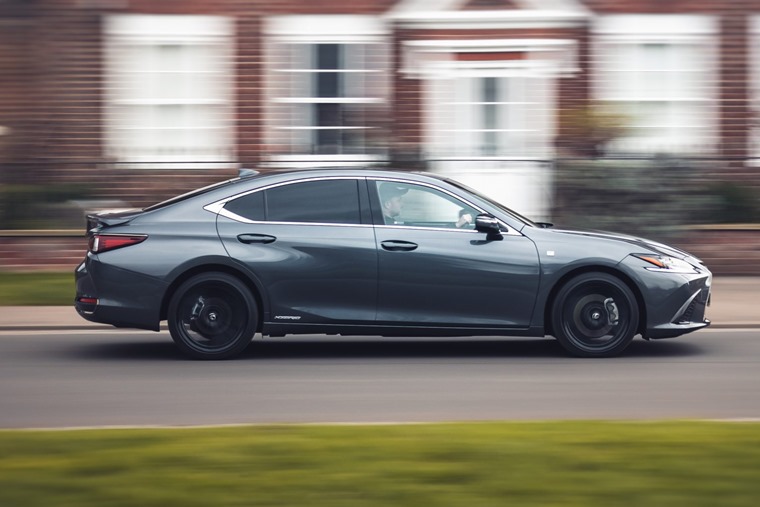 These include redesigned grilles and vents with the addition of mesh inserts, larger fins on the bumpers and of course a set of F-Sport-specific alloy wheels. In most cases these will be finished in black and feature low-profile tyres to enhance handling.
Things don't stop there though. On the inside, F-Sport models feature revised seats and trim. The driver and front passenger get sports seats, while the aluminium pedals and trim pieces further add to the sporty design.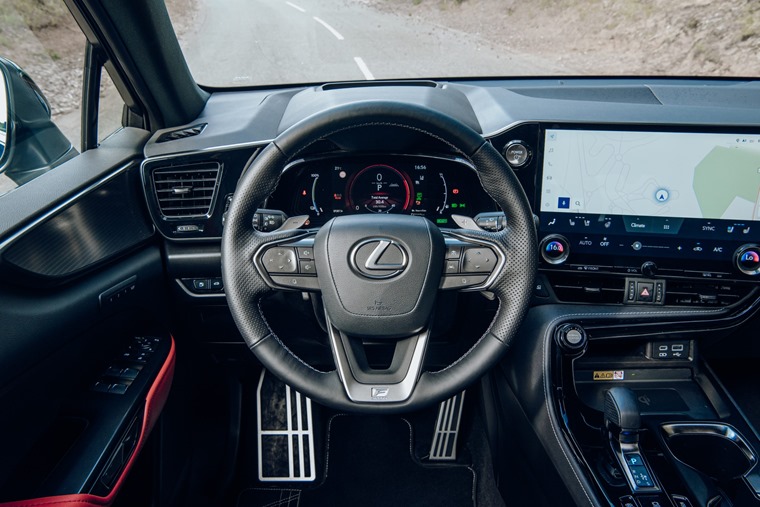 In some models, the digital driver display panel in F-Sport models is also configured to communicate performance-orientated information to the driver too. Finishing off the F-Sport package inside is a sports steering wheel, that in many models is finished in perforated leather.
There are also changes to the Drive Mode Select function on some models, with Eco, Normal, Custom, Sport and Sport+ making up the choices. Adaptive Variable Suspension features too, ensuring that F-Sport models feel as sporty as they look.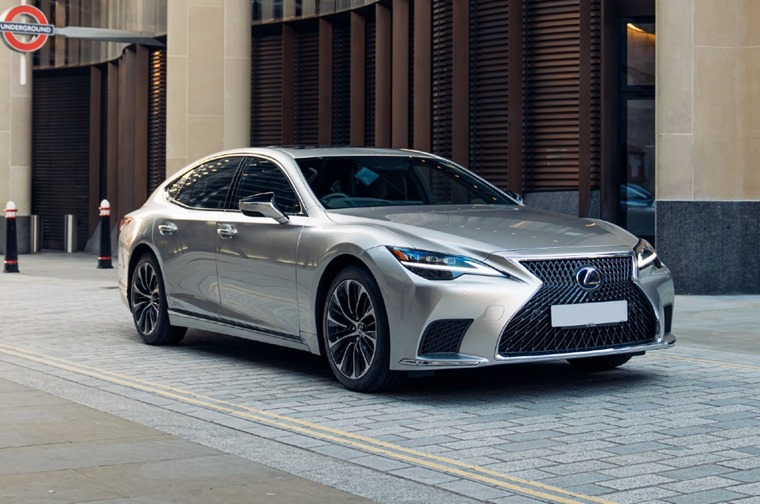 Lexus Takumi trim level
Available on: UX, NX, ES, LS, RX
You can consider Takumi Lexus' most premium trim level on most of its passenger cars. It's no surprise that Takumi translates as "craftsman" in Japanese, and this trim level makes that fact obvious from the off.
Of course, with the brand's wide-and-varied range, exact specifications will vary. But where the F-Sport accentuates sport, Takumi accentuates luxury.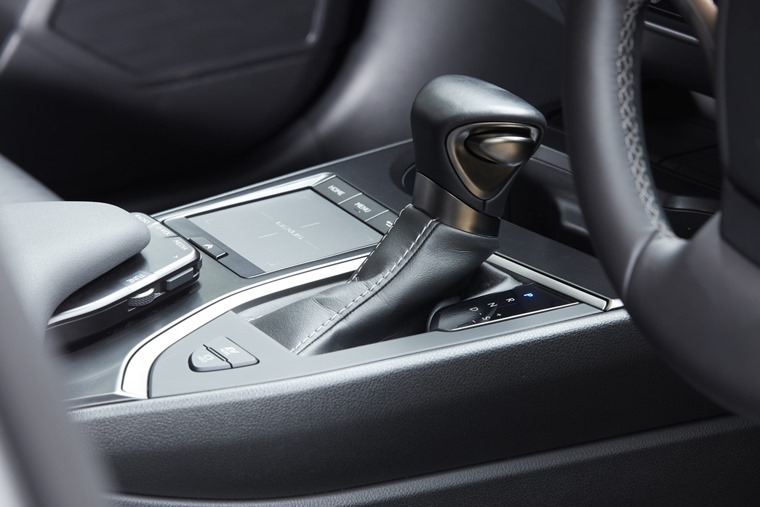 This means that all models in this trim level feature things like leather upholstery, while many even higher quality trim and items such as panoramic sunroofs. Takumi models also feature the very latest in convenience tech including a 360-degree surround-view camera, wireless charging, power tailgates and heated rear seats are often also on the list.
Other Lexus trim levels and packs
Above, we've ticked off the three primary trim levels that you'll most likely be choosing between if you opt for some of the most popular models. But it's worth bearing in mind that this is certainly not an exhaustive list, with other trim grades and packs often available depending on the model in question. These include:
Premium
Premium Plus
Premium Sports Edition
F-Sport Pack
Takumi Pack
The Premium, Sports and Takumi packs are currently available on some models, adding things such as wireless charging, a 10.3in infotainment system and keyless entry depending on which you plump for. Opting for the Premium Sports Edition pack will add external extras too, such as black roof rails, a black grille, smoked headlights and black door mirrors.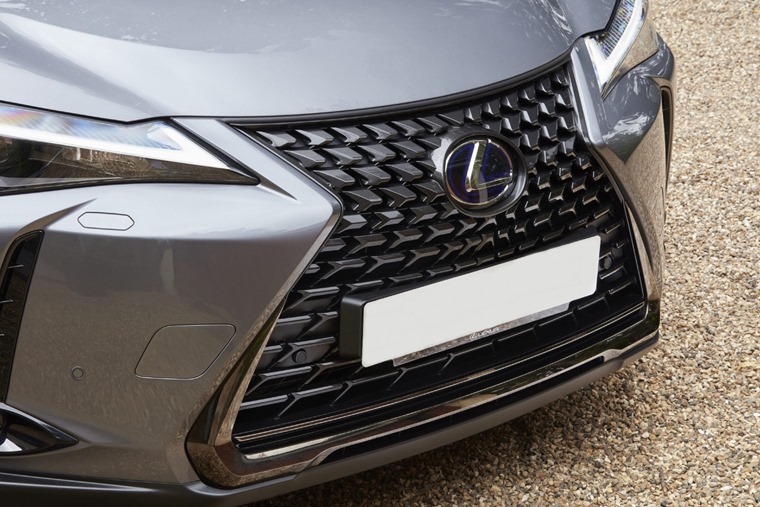 Looking to lease a Lexus?
Whether you're after a compact crossover, a family SUV or a premium saloon, Lexus has more models that it ever has done. If you're considering leasing a Lexus, you can check out and compare thousands of deals from our partner Kinto by hitting the button below.
Once you've found a deal you like, you'll be able to see the exact specification that features on your chosen trim level by clicking on the "Equipment" tab.