Car leasing with maintenance
Back to 'Expert guides'
The servicing and maintenance of your vehicle can bring unexpected costs that you haven't budgeted for. Leasing can help you control these costs, because it's highly likely you'll be driving a car that's covered by a warranty.
However, if you want even more financial security, you can opt for a lease that includes maintenance built into the monthly price.
What's included in a maintenance package?
This varies between manufacturer and leasing companies, but generally maintenance packages will include annual servicing, plus consumables such as brake pads, tyres and oil, as well as breakdown recovery.
Some providers, however, may offer more comprehensive packages, others less. If you want to know more about the maintenance included with a specific lease deal, you should contact the advertising partner.
What's not included in a maintenance package?
Although maintenance packages may vary, repairs that are the result of an accident, negligence or driver error, will not be covered.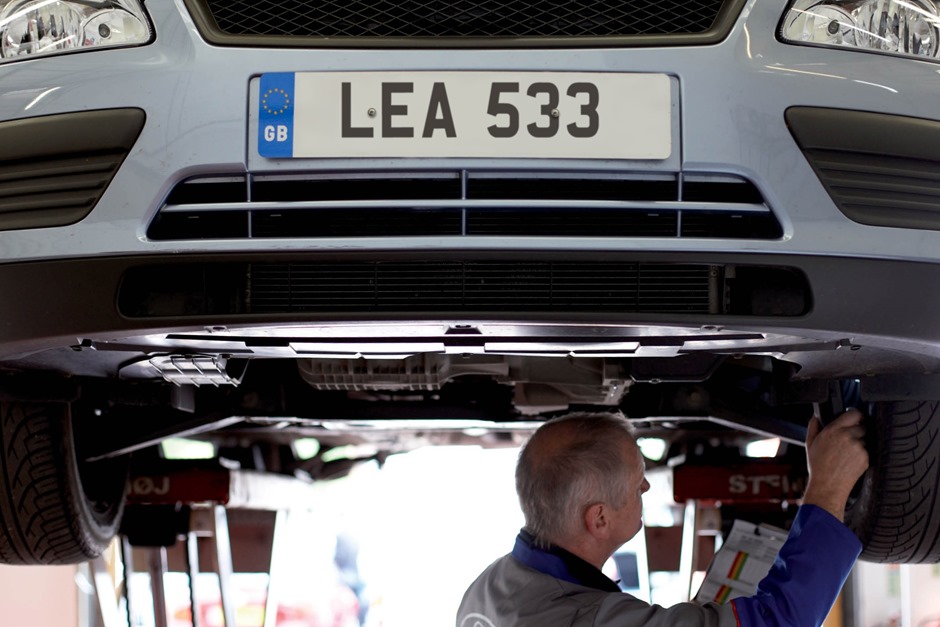 Is car lease maintenance worth it?
If you want to roll a lot of your motoring costs into one monthly payment, then, yes, it can be. Servicing can cost hundreds of pounds, so spreading costs out over the course of the contract makes financial sense for many people.
There are other options though. Our partner MotorEasy can save you money and hassle on car servicing, MOTs and general repairs. You can find out more by hitting the button below.
Helpful tips
Whether you go for a deal that includes maintenance or not, though, it's always best to ensure your car is properly maintained. That way the car will be safer, as well as less expensive to run.
Here are some simple things you can do to keep your car roadworthy.
Servicing and Maintenance
Regular maintenance and servicing should be carried out by a franchised dealer or an authorised agent according to the manufacturer's guidelines and the vehicle service record must be stamped at each service. Failure to do this could lead to some big costs at the end of your lease, so don't just assume the service record has been stamped; double check.
In addition, any defects or damage that occurs during normal vehicle usage should be rectified as soon as practically possible. This will ensure that the potential consequential damage is minimised.
Regular checks
We would advise that the following are checked weekly, even if your vehicle is on a full maintenance contract; it is still the driver's responsibility to ensure regular checks are in place in between services.
Tyre pressures
Engine oil level
Windscreen washer fluids
Radiator and coolant levels
Check windscreen for chips and cracks
Operation of the vehicles lights
Vehicle keys
Make sure that vehicle keys are kept safely with the spare key always stored in a different place. Car thieves often target the keys as the easiest means of stealing vehicles because manufacturers now achieve very high levels of vehicle security. As a result, we recommend that you never leave keys in a conspicuous place in the house and certainly not in the hallway within reach or sight of the letterbox.
Appearance
Regular cleaning of both the exterior and interior of the vehicle will ensure a good cosmetic appearance. Polishing the vehicle exterior around four times a year will also help reduce the effects of any stone chip damage, remove traffic film and make routine washing easier.
Paintwork
It is recommended that any damage to the paint is repaired as soon as possible after it occurs, especially when the damage has penetrated the base coat or has caused corrosion. All franchised dealers parts departments will stock "touch-up" paint and these are available at a nominal cost. Keeping touch-up paint in the vehicle ensures than any stone chips or small scuffs can be attended to usually without having to seek assistance from a body shop.
Badges and sign writing
Advertising or sign writing should never be painted directly on to the vehicle and should be fitted so that is can be easily removed without damaging any part of the bodywork or paint.
Owners handbooks
The manufacturers invest a good deal of time and effort in the preparation of the vehicle operation manuals. Always read this prior to using your vehicle and have the manual to hand so you can consult it should you have a query or operation problem. If you have radio code or key code numbers in the hand book, we advise you to remove these and keep them in a secure place away from the vehicle in case they are required.
If you want even more financial security, you can opt for a lease that includes maintenance built into the monthly price.
What if you don't have a maintenance package?
If you're wondering how to go about servicing, repairing or MOTing your lease vehicle if maintenance isn't included, then don't worry. It's a simple process, and to make it as easy as possible we've partnered with MotorEasy who will be able to help you out with all three.
MotorEasy only work with trusted workshops that are vetted and monitored, and prices for MOTs start from just £30 – that's 45% less expensive than the maximum price you may end up paying. Find out more by hitting the button below.