Car subscriptions: Everything you need to know
Back to 'Expert guides'
The new car market is changing. Leasing continues to grow in popularity, with enticing monthly payments and faff-free approach ensuring it remains the UK's fastest growing form of motor finance. But now there's another option.
Car subscription services are increasing in popularity. They offer drivers a complete package, and are a fantastic option if you want to change your car frequently or like the sound of wrapping all your motoring costs into a single payment.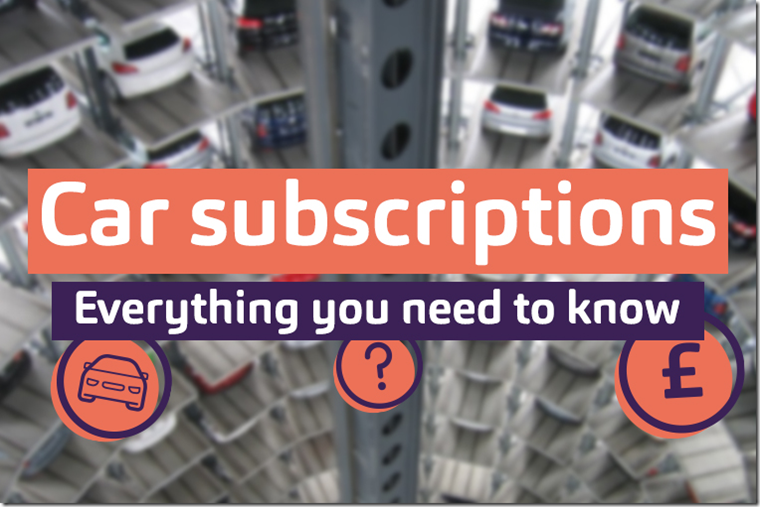 But is this simply leasing under a new guise? What are the differences? How does a car subscription work? And is a car subscription worth it? Here's what you need to know.
What's the difference between car leasing and subscription services?
At first glance, there's not much difference at all between a lease and subscription service: you pay monthly for your vehicle; both are available with no large upfront payment; both include road tax; both include delivery; you can also add maintenance to a lease package.
The key difference is that a car subscription service includes additional products rolled into the monthly payment, such as wear and tear cover, maintenance, servicing and even complimentary insurance.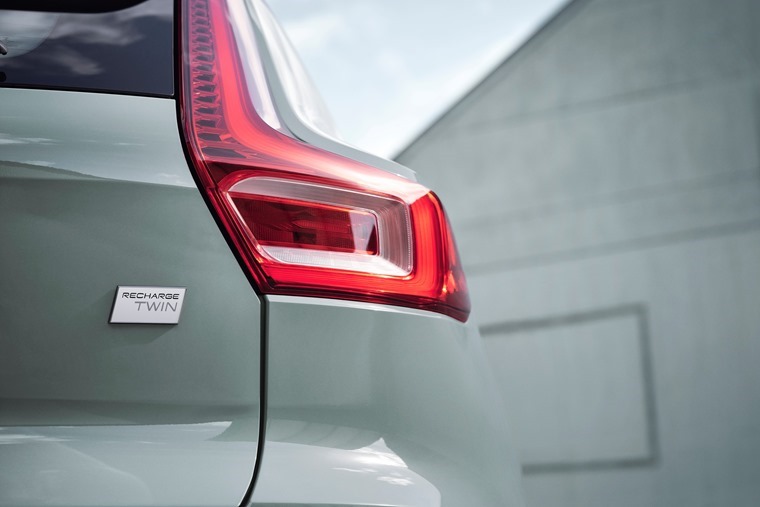 Depending on the service in question, subscriptions are more flexible too. When you lease, you sign an agreement to keep the car for a set period (usually 12, 24 or 36 months). In contrast, some subscription services often allow you to return your car whenever you want, or change it for a different model should your circumstances change. This means there's less commitment – a subscription could be for as short as a month if that's all you require. Many subscriptions don't stipulate a mileage allowance either, unlike personal leasing.
All subscription services differ, but the table below gives you an idea of the key differences between them and a car lease (personal contract hire).
| | | |
| --- | --- | --- |
| | Personal contract hire (PCH) | Car subscription service |
| Duration | Typically 12, 24 or 36, 48, 60 months | Typically between 1 and 12 months |
| Upfront cost | Typically 1-, 3-, 6- or 9-month initial rental | Typically no upfront payment |
| Monthly cost | Typically lower than subscription service | Typically higher than PCH |
| Road Tax | Included | Included |
| Insurance | Not included | Included (subject to T&Cs) |
| Maintenance & servicing | Available at extra cost | Included |
| Door-to-door delivery | Yes | Yes |
| Mileage allowance | Various available from 8k to 35k per annum | Dependant on subscription but typically flexible. |
Which companies offer subscription services?
So what is the best car subscription service? We've partnered up with Care by Volvo – one of the UK's leading car subscription providers. Below, you'll find information on what it offers, as well as a round-up of other subscription offerings that are available now, or could be very soon.
Volvo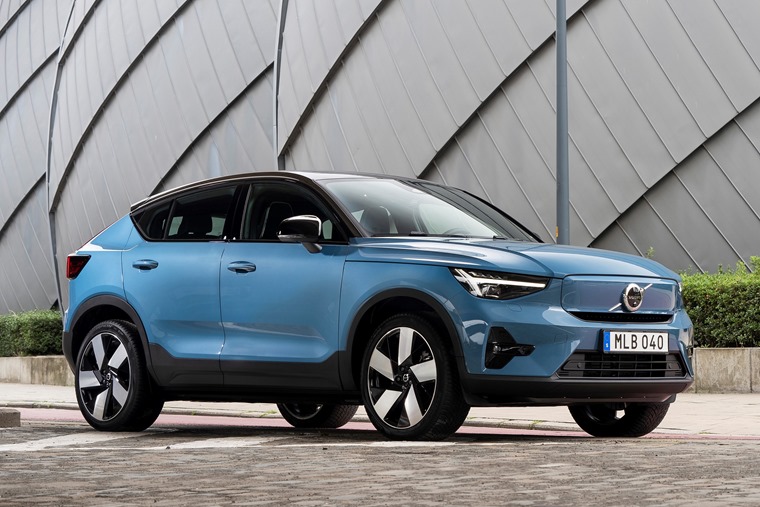 Care by Volvo is now available across the company's entire range, with two subscription models on offer: a fixed subscription, or a flexible subscription. The former lasts for 36 months, and includes extras that wouldn't be included with a lease deal such as pick-up and delivery, servicing, maintenance and wear and tear cover.
Choosing a flexible subscription gives you the ability to change your car at short notice – or cancel your subscription completely. With three months' notice, you'll be able to swap your car should your needs change, or simply cancel the subscription if your long-term requirements have changed.
You can read more about Care by Volvo's subscription service and find ready-to-deliver cars right now by hitting the button below.
Jaguar Land Rover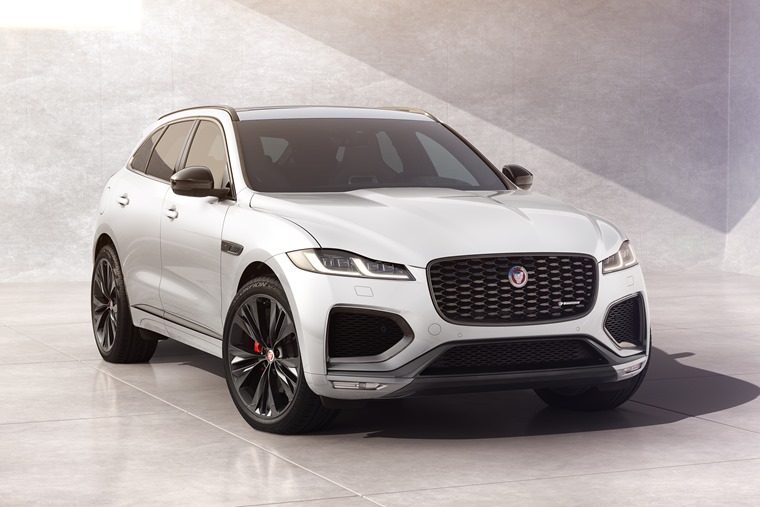 Jaguar Land Rover offers customers a subscription service called Pivotal. An extensive line-up of large premium vehicles and sports cars makes it an ideal candidate for a subscription model. With no mileage stipulation, it's aimed at high mileage users who can sign up for a 12-month package and spec a car to their requirements.
It's a car subscription with insurance included in the monthly cost with drivers covered by a fully comprehensive policy. Routine servicing and maintenance is included in the subscription cost, which is done at Jaguar and Land Rover approved centres. The 12-month contract does mean you won't be able to change your car more than once a year though. Subscriptions are priced from £850 per month for models like the Range Rover Evoque and Jaguar F-Pace, rising to more than £1,800 per month if you're after a range-topping Range Rover. Electric car subscriptions are also available via Pivotal.
BMW, MINI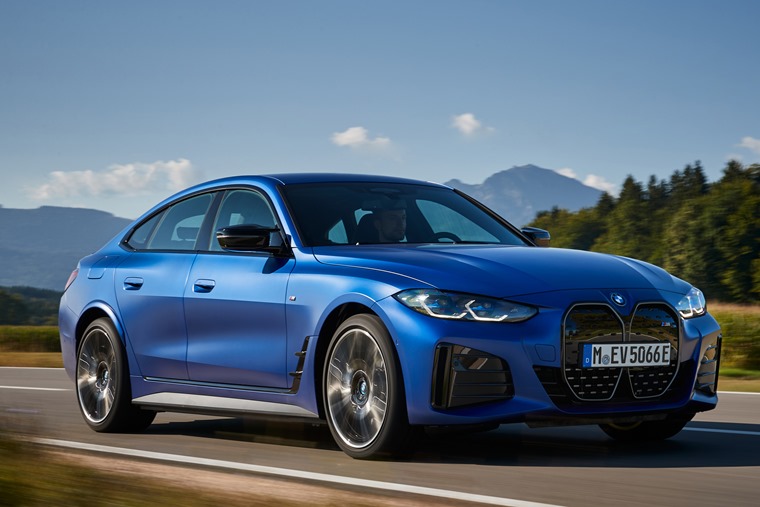 BMW and Mini have a partnership with Cazoo – a company that offers subscription-based vehicle services online.Costs are inclusive of insurance, maintenance, road tax and breakdown, and like other subscriptions, there's no upfront payment required. A minimum commitment of six months is necessary.
Cazoo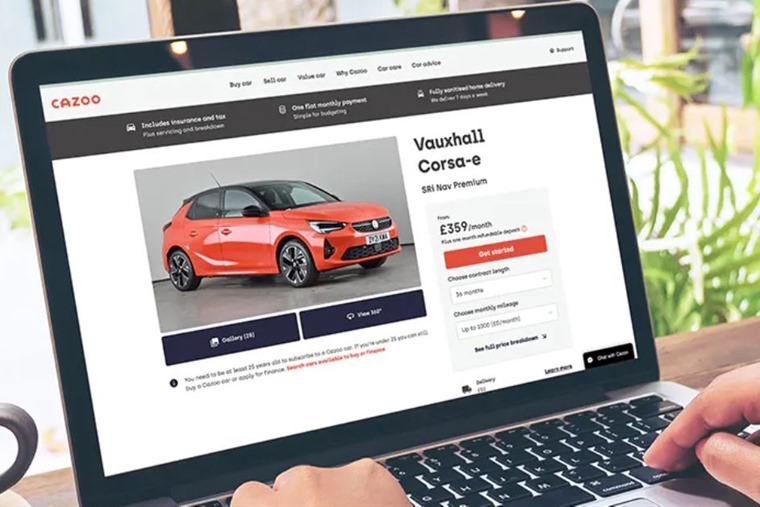 As well as a partnership with BMW, Cazoo offers a range of other makes and models – new or used – on its rolling monthly subscription plan. Users can create a Cazoo account online and choose any of the vehicles on offer. It's then possible to reserve the car online and collect or have it delivered with one of Cazoo's supply partners. You can swap or return the vehicle at any time if you opt for a rolling subscription, or you could choose a minimum commitment contract too, with a six-month subscription bringing down the price.
There's no upfront payment, although you'll be subject to a mileage allowance with packages usually based on a 1,000-mile per month limit.
LeasePlan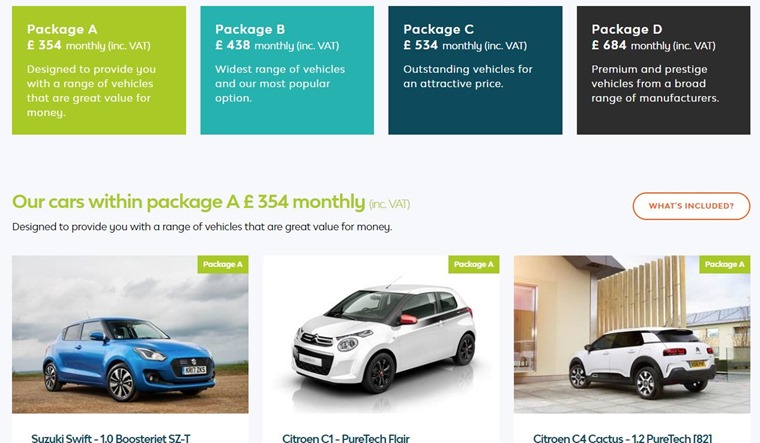 LeasePlan's Click & Drive is a monthly car subscription service that allows motorists to select a package, a vehicle and their mileage. Everything is covered except fuel.
Contracts are typically three months long. You can upgrade or downgrade packages and change vehicles within your package every three months, if you need to.
Any more coming soon?
The schemes offered by the following manufacturers still don't have an official launch date for the UK market, but we can expect some of them and more to potentially hit our shores over the coming years.
Mercedes-Benz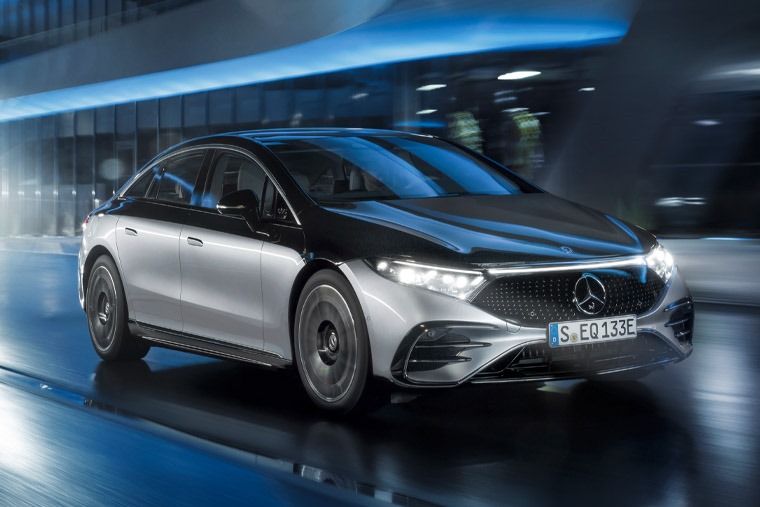 Mercedes hasn't launched its subscription service yet, but is currently undergoing pilot testing with large car dealer groups in Germany. It promises to be one of the most flexible, too. Flexperience by Mercedes allows its customers to swap vehicles up to 12 times a year, all for one single monthly payment.
Completely digital, Flexperience will be an app-based programme allowing subscribers to process the entire handling of the vehicle around the clock from selecting his or her ideal Mercedes to collecting and returning the vehicle. Mileage will be limited to 22,000 miles per year, and its app-based nature means Mercedes has promised to make it an 'on-demand' service.
Polestar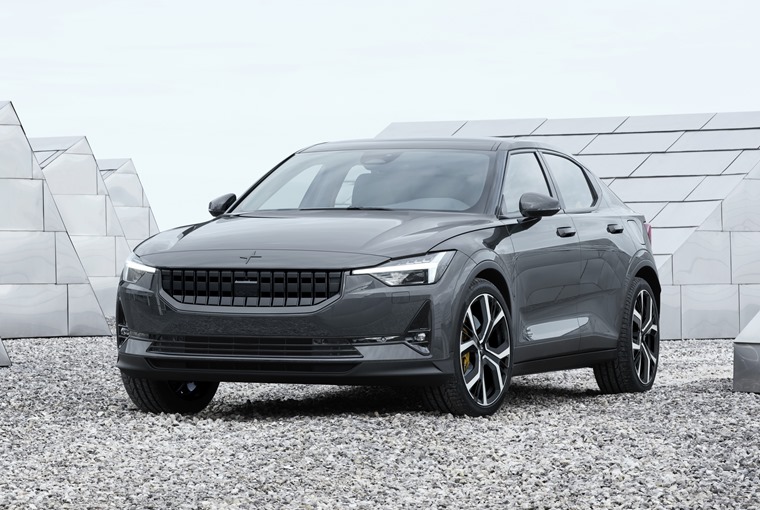 Polestar is Volvo's premium electric brand, with models such as the Polestar 2 now available to lease. There's more models coming soon, and rumour has it they will be available via a form of subscription service. Aiming to move away from today's traditional ownership model for high-end performance vehicles, the cars will be offered on a two- or three-year contract.
The zero-deposit, all-inclusive subscription will also add features such as pick-up and delivery servicing and the ability to rent alternative vehicles within the Volvo and Polestar range. We'll learn more about the monthly rate in due course, although it might not be for a while – demand is outstripping supply for the new Polestar range at the time of writing.
Porsche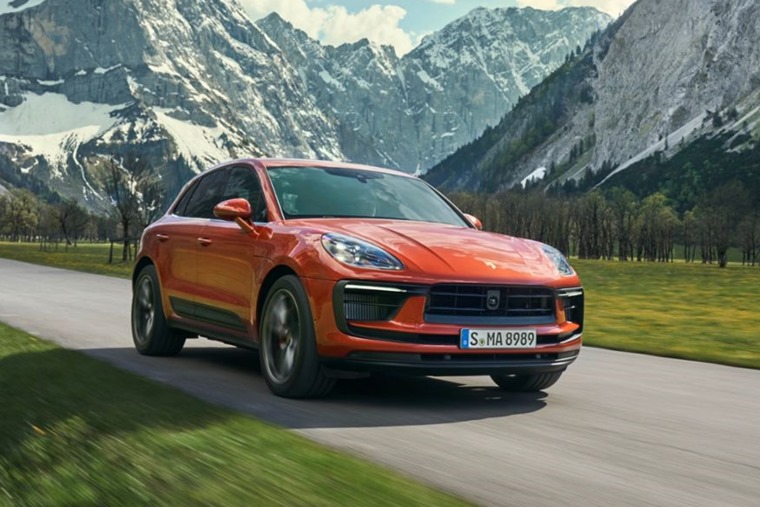 Porsche Passport launched in the United States last year and, while it is not confirmed whether or not it'll make it to the other side of the pond, offers customers access to a range of eight different Porsches for a flat monthly rate of between $2,000 and $3,000.
After paying a $500 initial payment and passing a credit check, users are able to change vehicles as often as they want, and as you'd expect road tax, registration, insurance and maintenance are all included in the package and there's no mileage limitations. Porsche's subscription service is currently only a pilot scheme available in certain areas of the US but, given the changing nature of the car business, it's not implausible a similar offering will make it to UK shores in the coming years.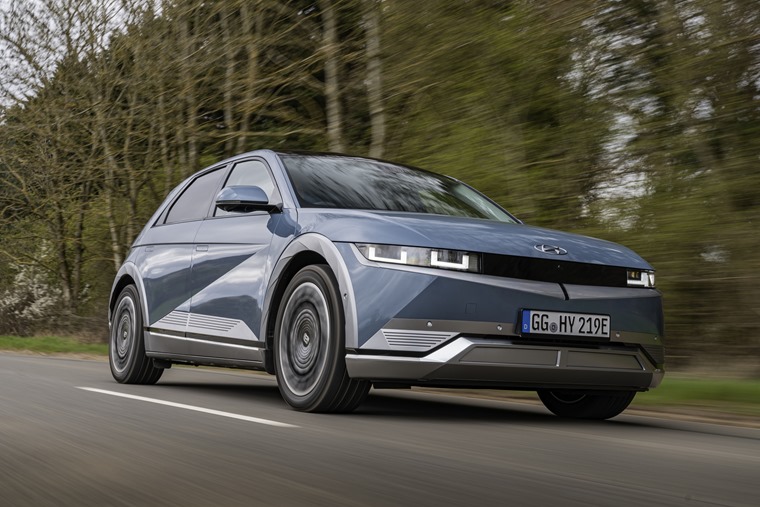 Hyundai
Following a successful trial in Spain, Hyundai is launching a London-based UK try out of its Mocean subscription service. They can be as short as three months or as long as 24 months, with the Korean company focusing on delivering a simple-to-use "sign-up and drive" subscription service.
A notice period of one month applies for cancellation, while Hyundai offers customers a vehicle exchange every six months. It's currently only available in Greater London, but it is set to roll out throughout other UK cities soon.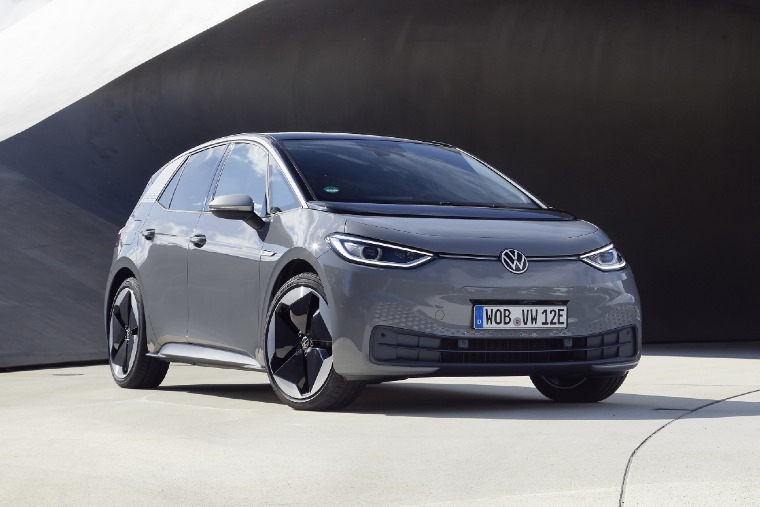 Volkswagen
Volkswagen is set to introduce a car subscription service, starting in Germany towards the end of 2021. Initially, it's only set to offer electric ID models. There'll be flexible contract terms starting at three or six months and an 800km mileage allowance per month.
It's set to be priced from 499 euros per month, so one of the more affordable subscription services. We'll bring you more details as soon as we hear any news about its potential to launch in the UK.
Do subscription services cost more than leasing? Is it right for me?
The extra flexibility and products subscription services offer sounds appealing, but it does come at a cost… literally. From the above examples, you'll have noticed monthly prices for subscription services are noticeably higher than most personal contract hire deals for the same vehicle.
This is understandable given the fact that all your motoring costs – including insurance – are rolled into one monthly payment. Even with insurance and maintenance costs taken into account, personal contract hire will cost you less per month.
However, subscriptions will suit those that want a completely hassle-free way of access a new car and want to change it more than once every two to three years. It's certainly aimed at the more premium end of the market currently. So whether that flexibility is worth the extra cost is up to you, your financial situation and how much you value the convenience they provide.