Nissan Qashqai colours 2022: Which one should you choose?
Back to 'Expert guides'
The Nissan Qashqai is a popular car on leasing.com. It's always been practical, but the all-new version introduces efficient mild-hybrid technology and a stylish new look.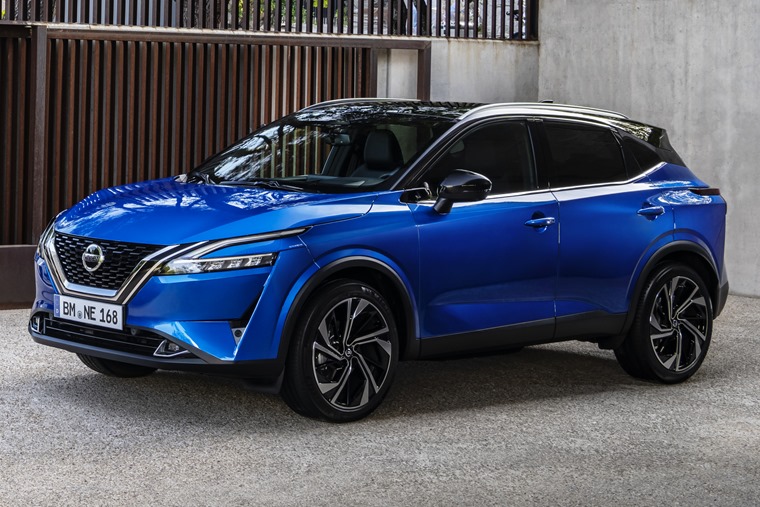 With several trims available, you're sure to find a Qashqai to suit your requirements and budget. But what colour are you going to pick?
We've put together this guide that runs through all the Nissan Qashqai colour options in 2022. The price is included too – but remember this will be split over your monthly payments if you decide to lease.
Nissan Qashqai colours 2022
Flame Red - £0
Arctic White - £250
Ink Blue - £575
Blade Silver - £575
Gun Metallic - £575
Pearl Black - £575
Burgundy - £745
Magnetic Blue - £745
Ceramic Grey - £745
Pearl White - £745
Pearl Black / Grey Roof - £945
Fuji Red / Pearl Black Roof - £1,145
Ceramic Grey / Pearl Black Roof - £1,145
Magnetic Blue / Pearl Black Roof - £1,145
Pearl White / Pearl Black roof - £1,145
Solid finishes
Flame Red - £0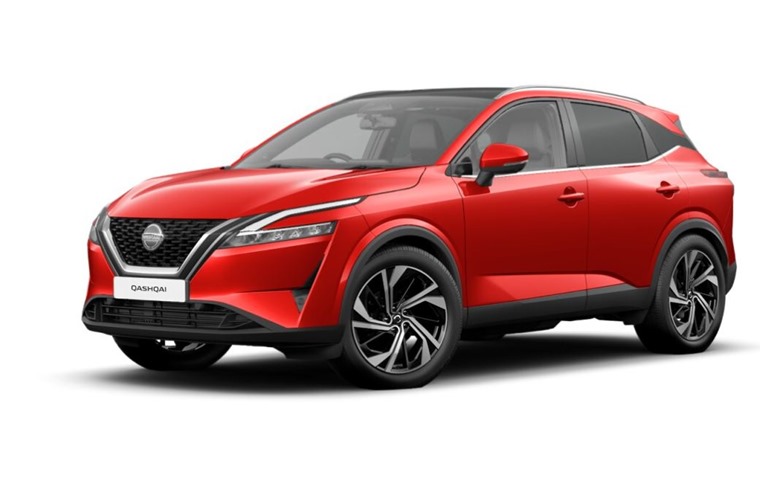 You can have any colour as long as it's… red? That's right – Flame Red is the only no-cost colour option for the new Qashqai. It's a decent colour and it sets the car off well, but unless you can like red, you might want to consider paying a little extra.
Special solid finishes
Arctic White - £250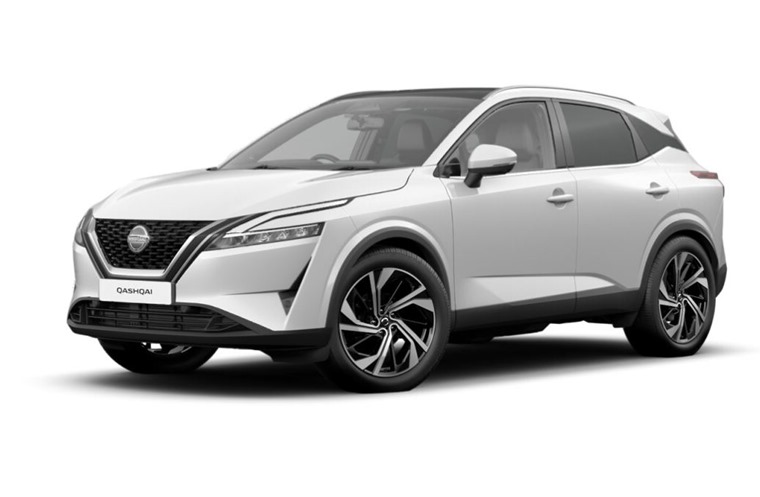 Arctic White is the only colour besides Flame Red that isn't metallic or pearlescent. That means it won't shimmer quite as brightly in sunlight, but it's a solid choice and sure to be popular. White is one of the most popular car colours out there these days.
Metallic finishes
Ink Blue - £575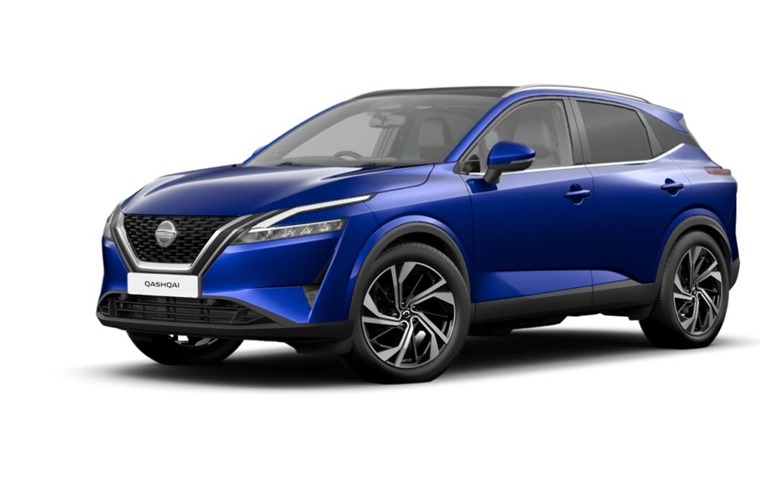 Moving on to metallic hues, Ink Blue is a vibrant colour that's just dark enough to keep the road grime at bay. You won't need to be driving to the car cash every couple of days with this one. It's not the brightest blue on the list, but it gives the already classy-looking Qashqai that extra classy edge.
Blade Silver - £575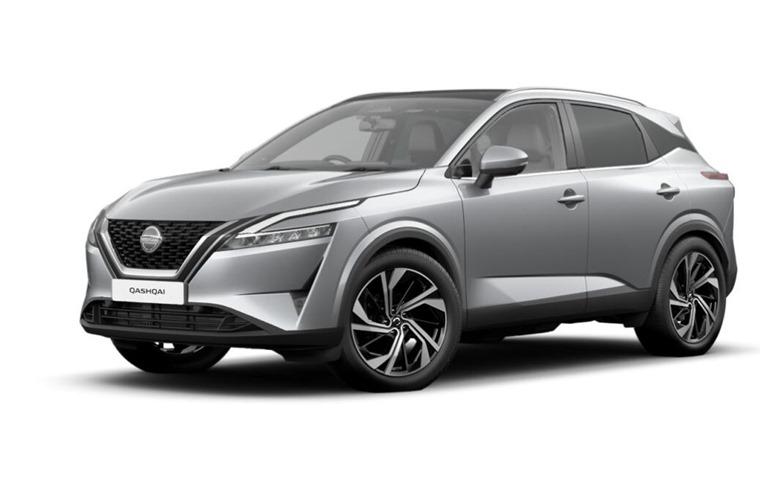 Blade Silver will be a popular choice among many customers, although the colour's popularity has fallen behind other shades in recent years. Featuring an almost matte-like finish, it'll be a doddle to keep clean and hide any tiny scratches really well. There are certainly more interesting choices on this list though.
Gun Metallic - £575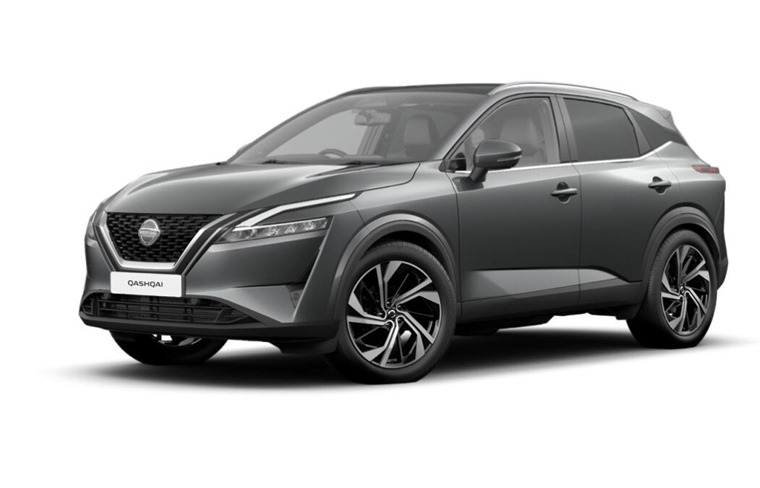 Gun Metallic is a dark grey shade that will hide road grim even better than Blade Silver. Grey was the most popular car colour of choice last year. This hue is bound to be a hit, particularly with fleet operators. Whether or not you'd like something a little brighter for your Qashqai is up to you.
Pearl Black - £575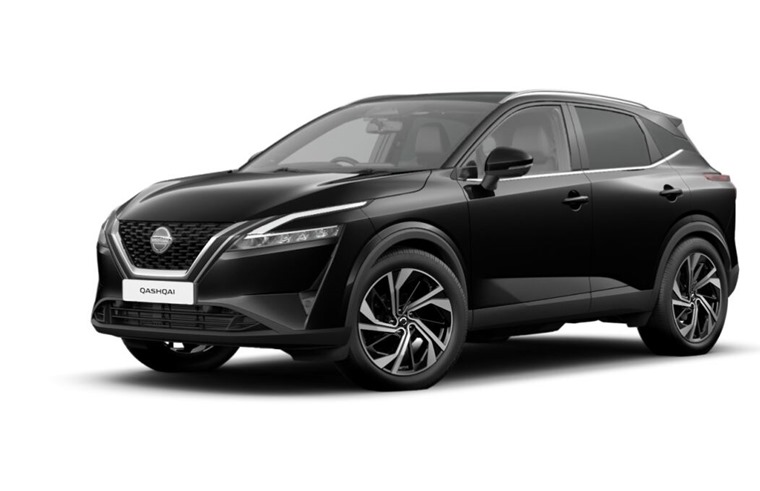 They say any car looks good if it's painted black, and the all-new Qashqai certainly does. It's a glossier black than most but, despite its name, it is actually a metallic colour. Black cars are actually quite difficult to keep looking their best, so you might be cracking out the bucket and sponge a little more often with this shade.
Special Metallic finishes
Burgundy - £745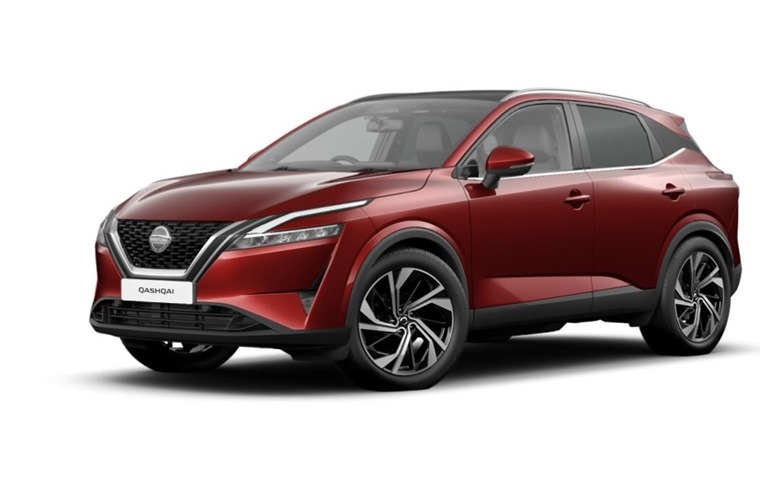 Burgundy is a rich deep red that suits the Qashqai well. That deepness also ensures it hides road grime well, although being a special metallic means you'll pay a slight premium over the options mentioned above.
Magnetic Blue - £745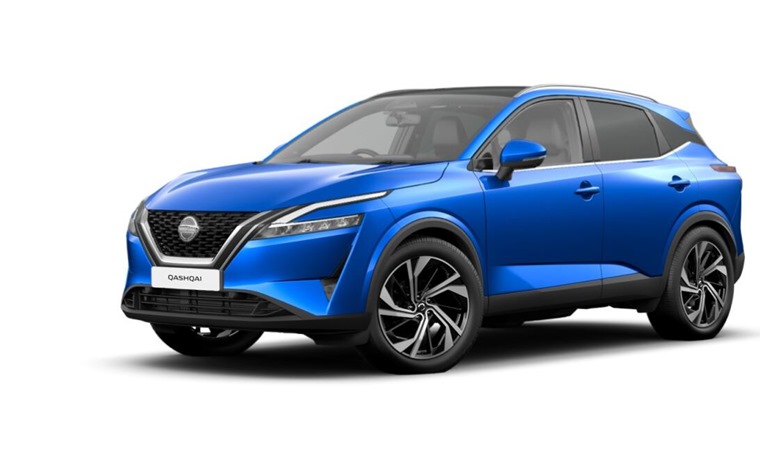 Magnetic is the right name for this shade – it really sparkles and has a bit of the wow-factor about it. It's brighter and Ink Blue, which means it'll be more difficult to keep clean. But when the sun hits it at the right angle, it's one of our favourite Qashqai colours and makes the contrasting trim and alloy wheels stand out really well.
Fuji Sunset Red - £745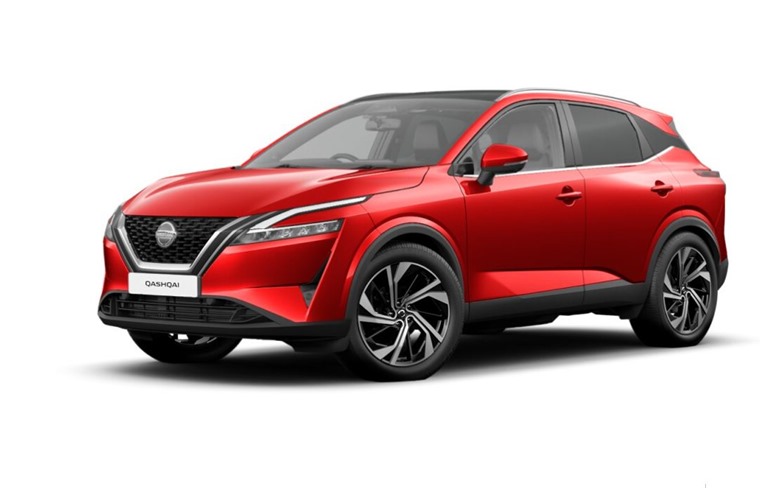 When there's a very similar hue available for no extra cost, choosing Fuji Red might seem like an odd decision. But it's a much richer red than the no-cost option with a deep shine that really sparkles. Whether it's worth the extra is your decision.
Pearlescent finishes
Ceramic Grey - £745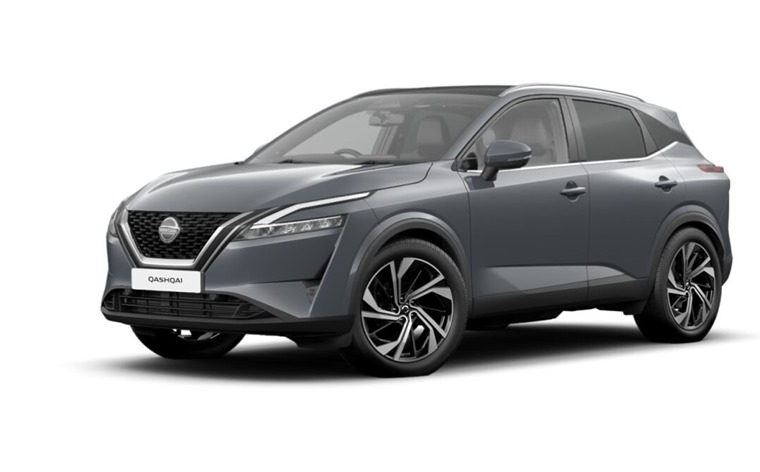 Ceramic Grey is the first of two Pearlescent colour options for the Qashqai. The difference is that these paints contain tiny flakes that give the paint a more reflective and rich quality. It really pays off with Ceramic Grey, although it's very similar to Gun Metallic in the sunlight.
Storm White - £745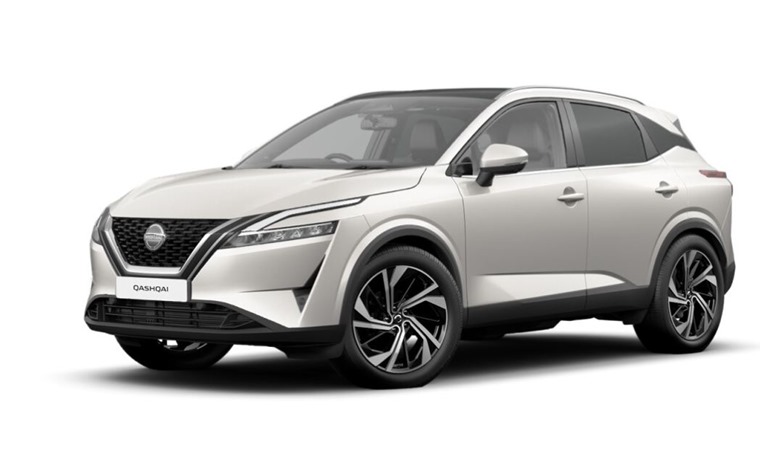 Pearl is the other white option on the Qashqai, but unlike Flame and Fuji reds, you really can tell a difference between these two. Compared to Arctic Pearl White really shimmers and will keep looking its best for longer – particularly as Arctic isn't even a metallic colour.
Two tone finishes
The new Qashqai is a great looking car, and for those of you wishing to add a further personal touch, Nissan offers a range of contrasting two-tone paint jobs. It matches up two of the colours above and splits them between the body panels and the roof.
We've listed them all below to give you an idea of how different they look compared to the car with just one colour.
Pearl Black / Grey Roof - £975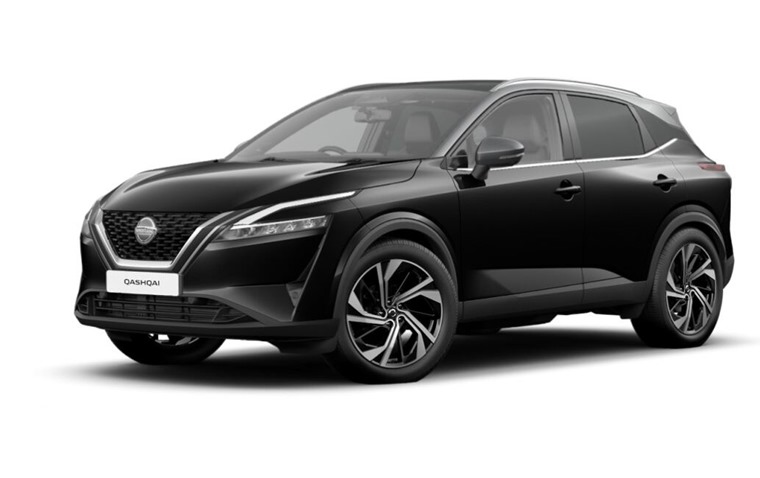 Fuji Red / Pearl Black Roof - £1,145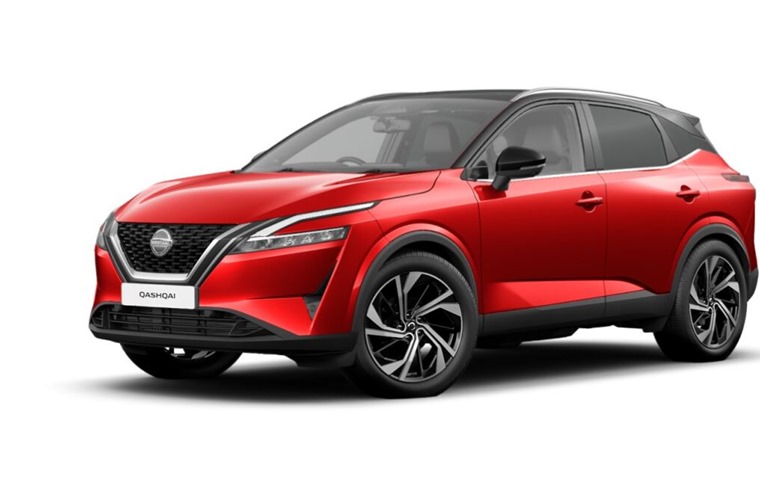 Ceramic Grey / Pearl Black Roof - £1,145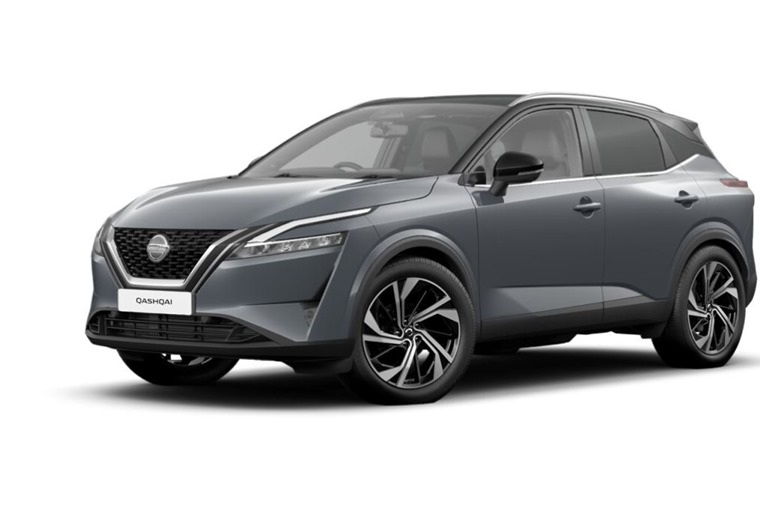 Magnetic Blue / Pearl Black Roof - £1,145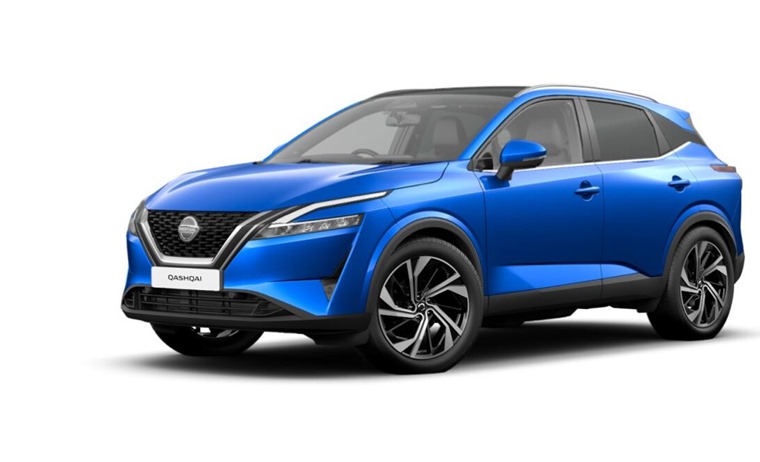 Storm White / Pearl Black roof - £1,145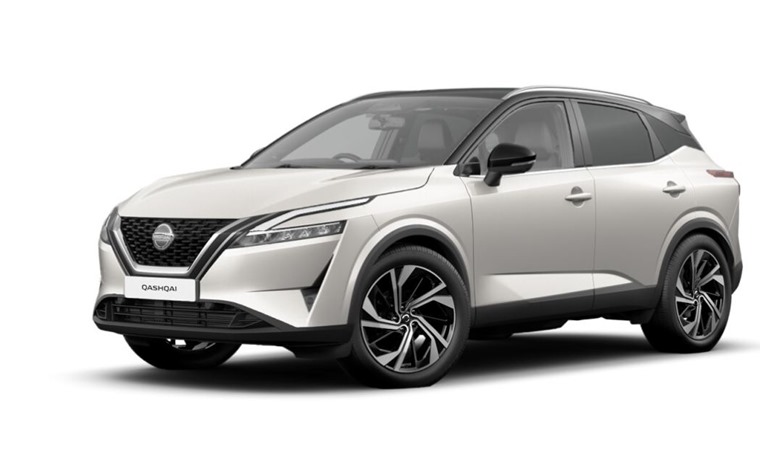 Already have your Nissan Qashqai colour in mind?
If you've made up your mind about the colour of your Qashqai already, don't forget to check out leasing plans via the link below.