Seat Leon colours 2022: Which one should you choose?
Back to 'Expert guides'
The Seat Leon is one of the most popular hatchbacks on Leasing.com. Its mix of good lucks, wide range of powertrains and value for money ensure it regularly tops the leasing charts.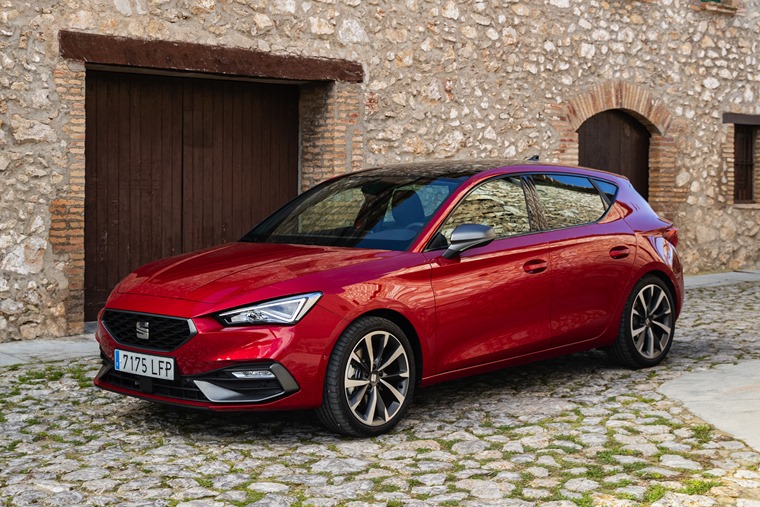 But what are the options when it comes to the Leon's colour chart? There are eight hues of offer, ranging from no-cost solid paints to premium metallics. Below, we run through them all to help you out if you're struggling to choose.
It's worth bearing in mind that some paints may cost you a premium – but remember when it comes to leasing, any additional cost will be split and added to your monthly payments.
Seat Leon colours 2022
Emocion Red
White
Asphalt Blue
Magnetic Grey
Midnight Black
Nevada White
Urban Silver
Desire Red
Solid colours
Emocion Red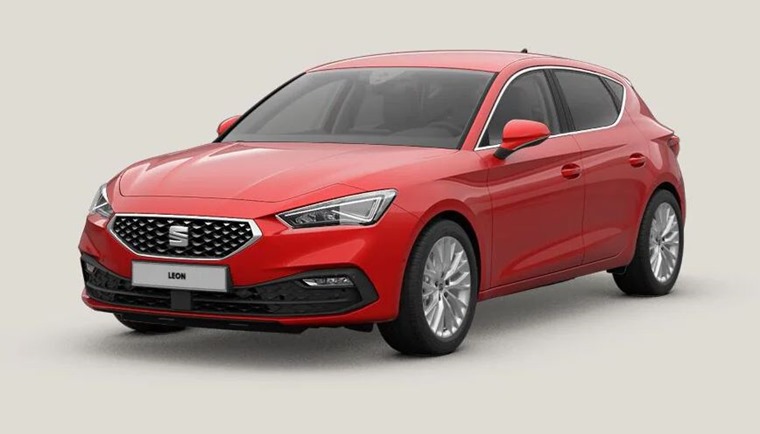 Emocion is one of two vibrant red colours available on the latest Leon, which should come as no surprise – it's a shade that really lets Seat's Spanish flair shine through. Emocion isn't a metallic hue though, so despite its initial "wow factor" is might not shimmer as brightly as other colour choices on this list.
White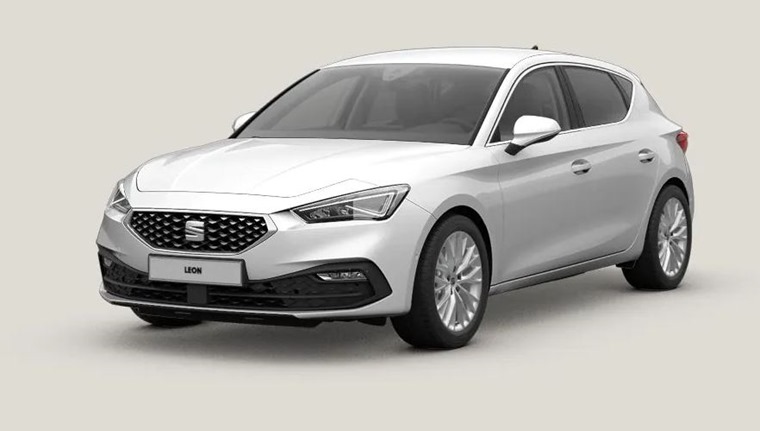 Yes, it really is just called plain old "white". This colour does what it says on the tin. White looks good on most cars, and the Leon is no exception. It's no wonder it remains one of the most popular colour choices in the UK. White hues are great at hiding little dents and scratches too.
Metallic colours
Asphalt Blue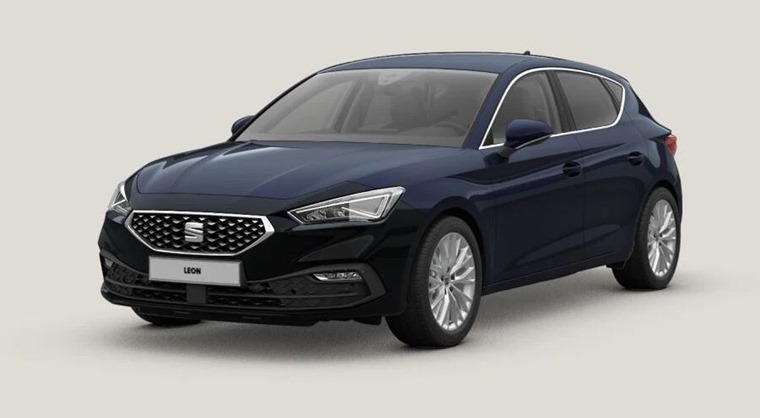 Asphalt Blue is a deep metallic colour that suits the Leon's lines perfectly, especially if it's combined with a sporty set of alloy wheels on an FR-Line or FR model. While it's not the brightest colour choice here, it really is a classy choice that will hide road dirt well and turn heads.
Magnetic Grey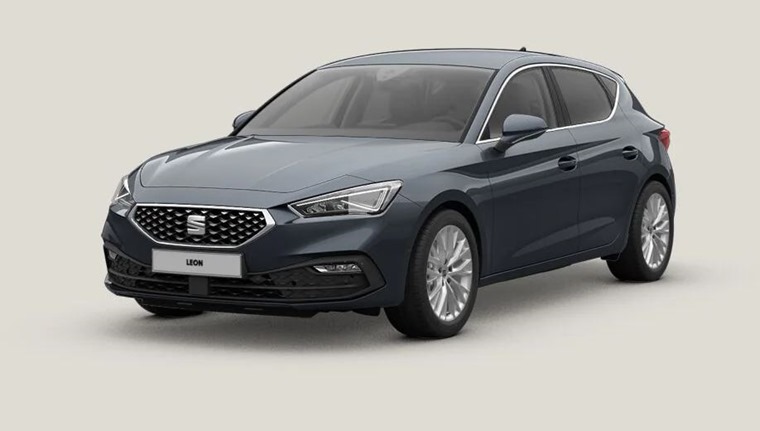 Grey might not be the most original choice, but it's popular for a reason: it hides a plethora of road dirt in between washes and can even disguise the odd scratch too. Magnetic is a quite a light hue as greys go,  and really suits the Leon. We reckon it looks best on the Xcellence trim level, which combines it with some classy 17in alloy wheels.
Midnight Black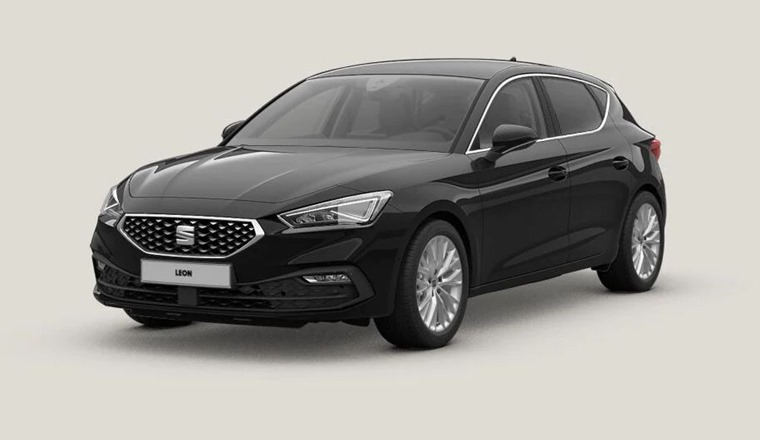 Midnight is the only option if you want a black Leon. Being a metallic shade means it really sparkles in the right light. Like all blacks though, they can be difficult to keep looking their best. If you are opting for one of the entry-level SE trims though, it's a really simple way to give it a more classy edge.
Nevada White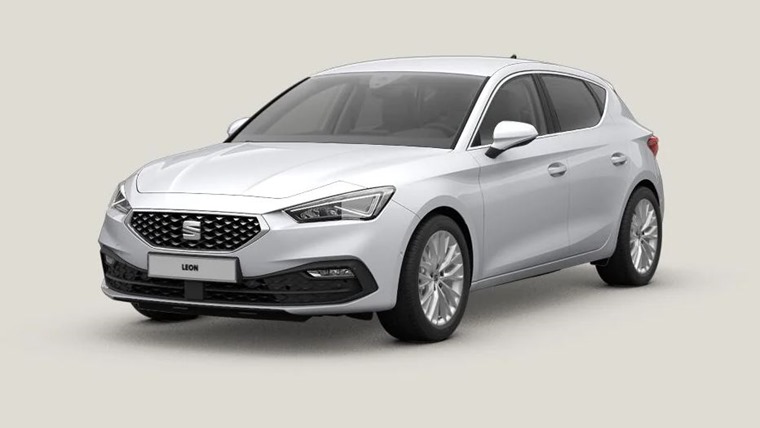 As well as plain old "White", you can opt for this metallic shade – "Nevada White". There's no denying that its metallic properties give it a little extra shine, but whether it's worth a potential premium will be up to you.
Urban Silver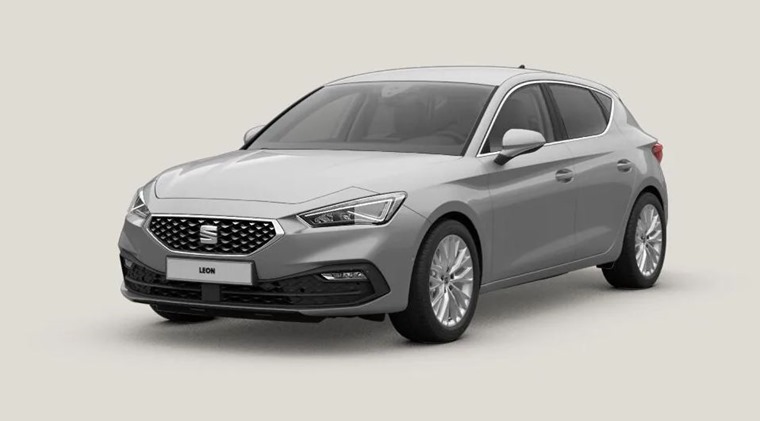 Urban Silver is a lighter shade than Magnetic Grey and helps the Leon come alive. Whichever trim you choose, this hue suits them all. That said, it's probably also the one to go for if you'd rather blend in than stand out – silver is after all one of the UK's most popular car colours.
Premium metallic colours
Desire Red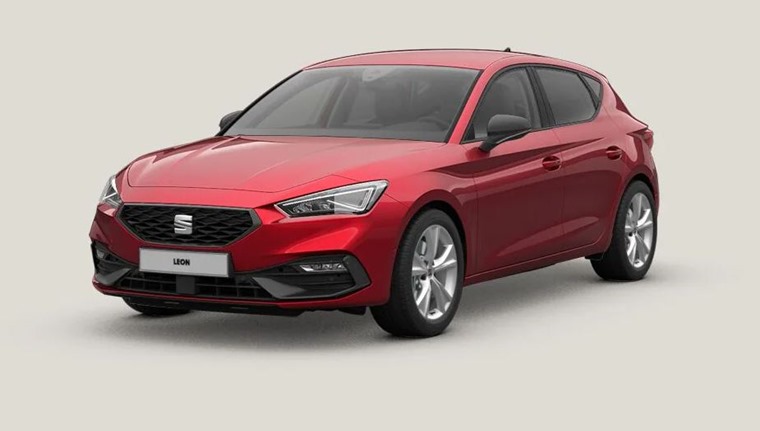 Desire Red is the only premium metallic colour available on the Leon, and can be specified on FR and Xcellence based trim levels. It's darker and richer than the non-metallic Emocion, and looks stunning when combined with gloss black trim and a set of contrasting alloy wheels.
Already know the colour you want?
If you already know the colour you want on your new Seat Leon, check out the best leasing plans right now by clicking the link below. When you enquire on a deal, you can ask our advertising partner about colour choices and any other options you're considering.