Vauxhall Corsa trim levels: Models and specs compared
Back to 'Expert guides'
The Vauxhall Corsa is currently one of the UK's most popular small cars. In fact 2021 saw it knock its long-standing rival, the Ford Fiesta, out of the 10 most popular lease cars.
With handsome styling, some serious tech and impressive specifications, the Corsa is available as a petrol, diesel or electric car – meaning there's something in the range for everyone.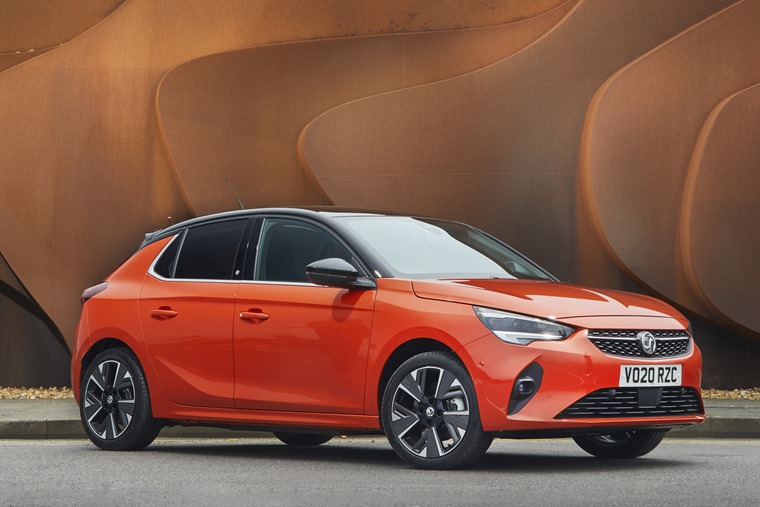 When it comes to the Corsa's trim levels though, which one is best? Below, we've put together a guide covering all the key Corsa trim levels for the 2022 model year.
What's the best Vauxhall Corsa trim level?
Which trim level is best for you is obviously a subjective question that comes down to personal taste – and of course budget. But there's a large array to choose from. Corsa trims currently include:
SE Edition
SRI Edition
Elite Edition
Ultimate
SE Premium (Corsa E only)
Elite Premium (Corsa E only)
SRi Premium (Corsa E only)
SE Edition is the entry into the range, with Elite Edition and sporty SRi Edition making up the mid-range options. The Ultimate is the range-topping Corsa, while SE Premium, Elite Premium and SRi Premium are reserved for the all-electric Corsa E.
SE Edition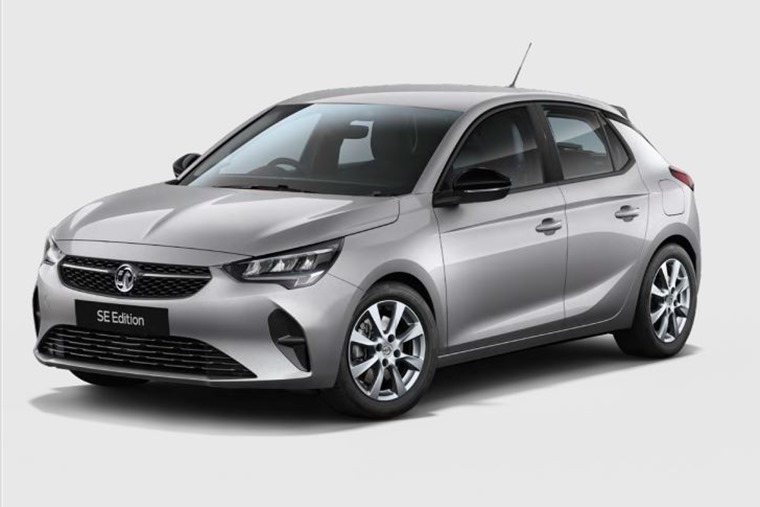 SE Edition might be the entry-level Corsa, but don't let that necessarily put you off; it's still got a great specification. On the outside, you have the choice of six colours, while all SE Editions feature some neat 16in alloy wheels. There's chrome trim too, along with body-colour cladding and bumpers.
On the inside, you get air conditioning and a great 7in infotainment system with Mirrorlink that supports smartphone mirroring. Safety tech is impressive too, and includes lane departure warning with lane keep assist, a forward collision alert and speed sign recognition too.
The driver gets a 3.5in digital display between the dials, while there's a choice between two petrols and one diesel. A 1.2-litre petrol is available producing either 75hp or 100hp, while the 1.5-litre turbo diesel produces around 100hp too. The more powerful petrol is available with an eight-speed automatic gearbox too.
SRi Edition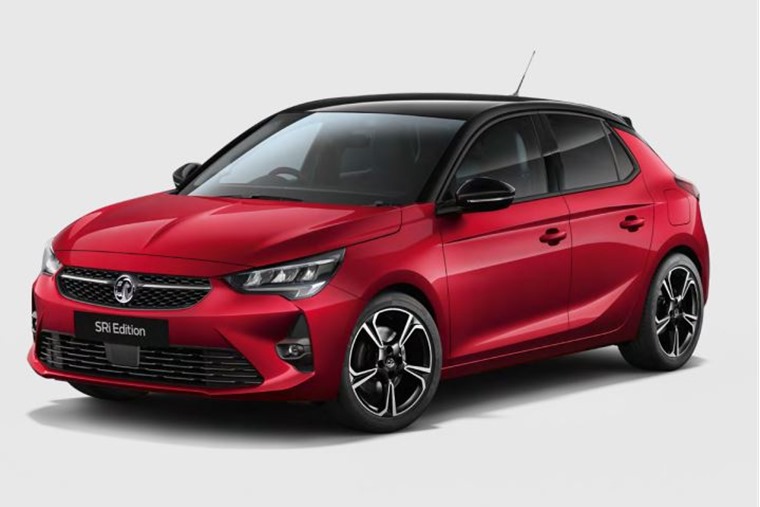 The SRi Edition adds a sporty flair to the Corsa's styling. You get 17in alloy wheels and a contrasting black roof. Inside, there's now sports-style front seats that are heated, while the driver gets a 7in digital driver display.
The 7in infotainment system remains, with driver assistance now including rain-sensing wipers, rear parking sensors, automatic lighting and cruise control. The steering wheel is now a sportier flat-bottomed leather-wrapped one, too.
Elite Edition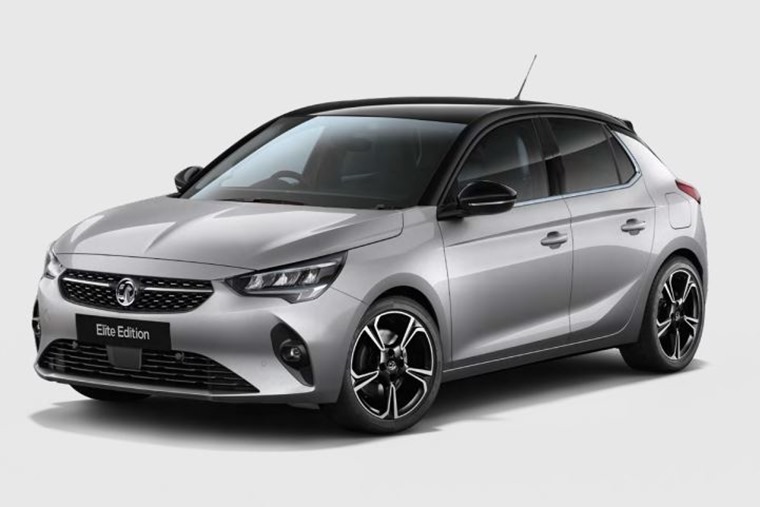 The Elite Edition adds a number of nice touches and an improved level of kit. Externally, it's marked out by its contrasting black roof and 17in two-tone alloy wheels. The rear windows are now tinted too.
On the inside the air conditioning has made way for electronic climate control, while a panoramic parking camera and front and rear parking sensors are now standard. The same 7in touchscreen infotainment system remains though.
From the driver's seat, another large 7in digital instrument display replaces the smaller screen and dials, while a heated steering wheel and heated front seats now feature as well.
Ultimate
The Ultimate can be considered the range-topping model for petrol and diesel models, with 17in alloy two-tone alloy wheels and that contrasting black roof coming as standard once more. However, Vauxhall's IntelliLux LED Matrix headlights have been added too.
Inside, you'll find the infotainment touchscreen has increased in size to 10in, and now includes Vauxhall's navigation system. The 7in digital driver display is there, while electrically folding door mirrors and an automatically dipping rear-view mirror are also on the kit list.
The pedals are now alloy-effect, while Hill start assist and and keyless entry and start further add to the Ultimate's convenience.
SE Premium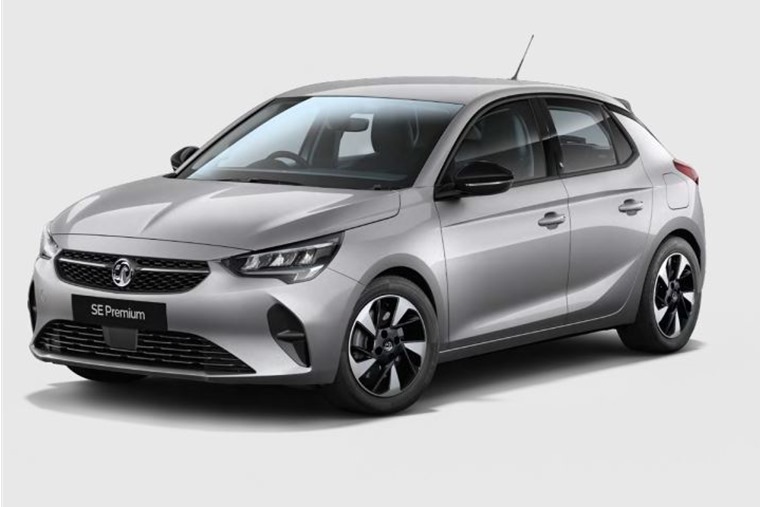 SE Premium – and all "Premium" models – are exclusively available on the Corsa E. This compact electric vehicle can manage up to 222 miles between charges thanks to its 50kW lithium-ion battery pack, and produces 136hp.
The most notable difference between the SE Premium and SE Edition is that the Premium gets the 7in driver display, keyless start and the satnav system – although the infotainment system is still only a 7in unit.
SRi Premium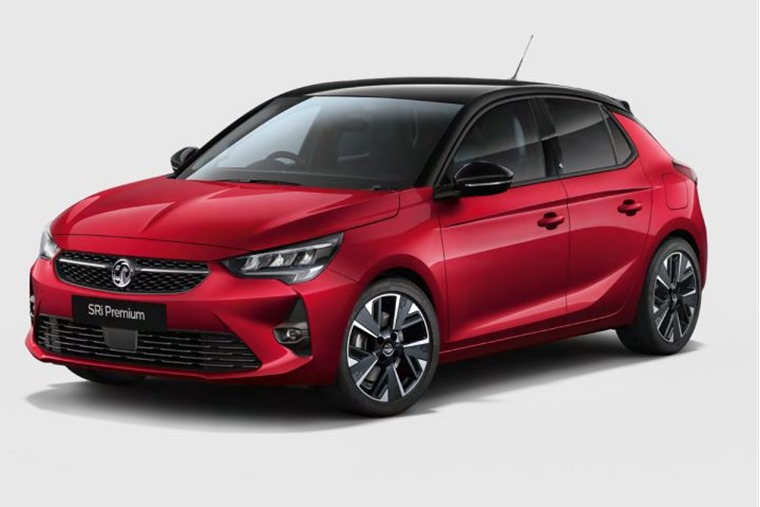 The SRi premium adds the same sporty touches as the standard SRi Edition, including front sports seats and 17in two-tone alloy wheels. Other standard kit includes the electronic climate control, rear parking sensors and the three-spoke flat bottomed leather steering wheel.
Elite Premium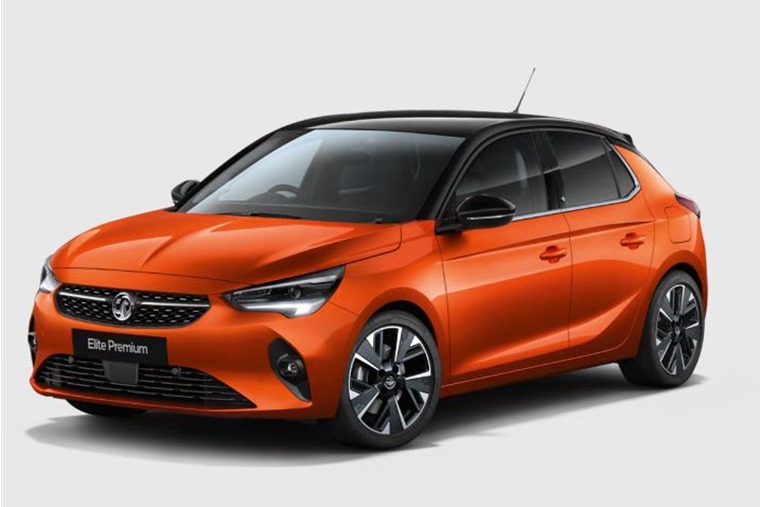 You can consider the Elite Premium to the the top-of-the-range Corsa E, with heated front seats, a rear-view camera pack and the larger 10in infotainment system with satnav all coming as standard.
Keyless entry and start adds more convenience, while the IntelliLux Matrix LED headlights are standard too.
Ready to lease your Corsa?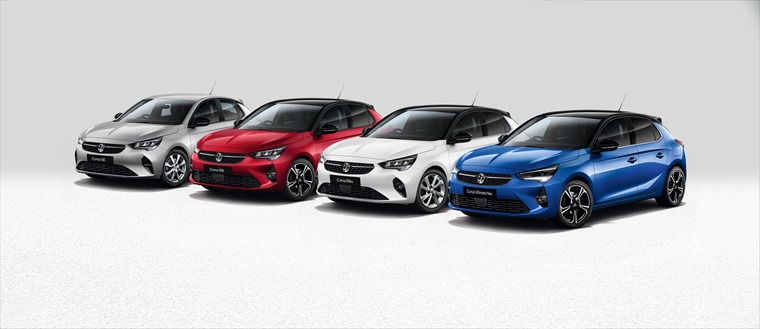 If you've already settled on the trim level you'd like, you can check out and compare Corsa leasing plans by hitting the button below.
Alternatively, we've got a Vauxhall Corsa colour guide too, that should help you out if you're wondering which hue to opt for on your new Vauxhall.