What is car depreciation and why is it important?
Back to 'Expert guides'
Car depreciation – the amount of money a car loses in value after you buy it – can be a confusing and contentious subject. But it is also the single biggest factor in the cost of owning a car, often outweighing the costs of fuel, servicing, tax and even insurance combined.
While depreciation is often overlooked by buyers over other concerns such as MPG, it's estimated that most cars lose between 50-60% of their value during the course of the first three years of ownership – with the percentage being dependent on various factors such as price, running cost, and quality.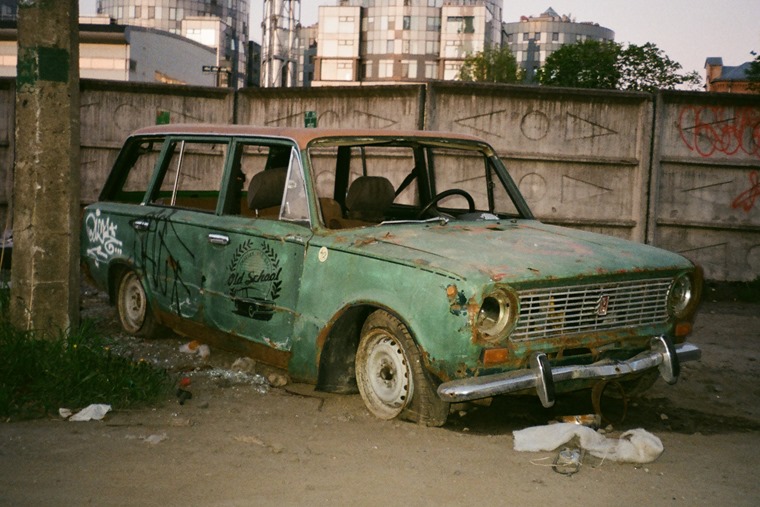 When it comes to leasing it's important too as the rental fee you pay per month is essentially to offset this depreciation over the course of your contract – whether you have a lease for two, three or four years – and is referred to as 'residual value'. This is what the vehicle is worth at the end of the leasing period, with car depreciation taken into account.
With this in mind, depreciation is the difference between how much the car is worth when new and how much it is worth when it is traded in or sold on, with cars depreciating the most in the first year and ceasing at the eight year mark.
When it comes to residual car values, they are expressed as percentages of what the On The Road price will be. While the percentage terms of depreciation between manufacturers and even body types can seem slight – an Aston Martin DB11 coupe and a Kia Sportage both retain 58% of their original cost new figure after three years/30k miles – when you factor it into bottom-line costs the difference can be considerable when the DB11 costs £167,015 and the Sportage costs £17,760 new.
What affects depreciation?
There are a variety of reasons why both the Sportage and DB11 could depreciate 58% and these could include:
Mileage: The average is 10k per year and the more miles on your odometer the less your car is worth
Reliability: Not so much an issue these days, but previously various manufacturers had a reputation for unreliability
Number of owners: Simply put, the fewer owners the better
Wear and tear: Any damage to the bodywork, interior or exterior will drastically reduce value.
Service history: If you've stuck to the manufacturer guidelines in regard to servicing and got the stamps to prove it it will increase your cars value
Warranty: Many manufacturers come with lengthy warranty's, with Kia's seven year warranty still the market leader, so if you sell within that period it makes your car a more enticing proposition
Fuel economy: The bigger the MPG the better. This is why, historically diesel cars have retained their value more than petrol cars. As engines improve and environmental issues surface this is changing however.
How do you minimise the effect of depreciation?
Lease: It's an obvious solution to the issue of depreciation if you don't like the idea of spending a chunk of change on a car only to then have over half of its residual value disappear
Buy 'nearly new': This helps you miss out the biggest hit of depreciation you're likely to experience
Comprehensive maintenance: Everything from regular servicing, keeping all your documents in order and ensuring everything is clean
Keep ahead of the curve: If you're going to sell your car ensure you do it before any refreshed or updated models arrive
Avoid modifications: No spoilers, wide wheels or any other boy-racer type mods
Colour: Keep it simple with the colours. While burnt orange may be en vogue with manufacturers at the moment, black and silver will always retain value.
And why is all this important? By ignoring the factors that help contribute to the depreciation of your chosen car, you are potentially letting a lot of money go to waste. Whereas most motorists remain fixated on MPG as the biggest money-saver when it comes to a car, and buying a more efficient car will not only save you money in the short term, a badly depreciating car is going to cost them as much if not more than fuel does during those three year/30k miles estimation.
If all of this sounds rather daunting, and you don't necessarily like the idea of losing a massive chunk of cash on your new car, leasing really is the most sensible option out there for you. As stated, depreciation isn't a factor for you to worry about as you're not only getting the benefits of a great new car, you're just essentially renting it and give it back to the dealer to worry about at the end of your contract.
Top 25 least depreciating makes and models
If you're wondering how depreciation affects the value of new cars in detail, here's the top 25 least depreciating makes and models based on current CAP data listed by how much value they retain:
| | | | | | | | |
| --- | --- | --- | --- | --- | --- | --- | --- |
| Position | Manufacturer | Model | Description | Current New Price (£) | % OCN (Original Cost New) Retained at 3yr/30k | Value retained at 3 yr/30K in £ | Depreciation of OCN after 3 yr/30K |
| 1 | Land Rover | Range Rover Sport  Estate | 2.0 SD4 HSE 5dr Auto | 59,460 | 67% | 39,550 | 19,910 |
| 2 | Porsche | Macan Estate | S Diesel 5dr PDK | 45,942 | 66% | 30,425 | 15,517 |
| 3 | Porsche | Cayman Coupe | 3.8 GT4 2dr | 64,451 | 66% | 42,525 | 21,926 |
| 4 | Land Rover | Range Rover Evoque Hatchback | 2.0 eD4 SE 5dr 2WD | 30,545 | 61% | 18,525 | 12,020 |
| 5 | Seat | Ateca Estate | 1.0 TSI Ecomotive S 5dr | 17,935 | 60% | 10,750 | 7,185 |
| 6 | BMW | M2 Coupe | M2 2dr | 43,525 | 60% | 26,025 | 17,500 |
| 7 | Land Rover | Ranger Rover Evoque Convertible | 2.0 TD4 HSE Dynamic 2dr Auto | 47,300 | 60% | 28,200 | 19,100 |
| 8 | Mercedes-Benz | GLA Class Hatchback | GLA 200 SE 5dr | 25,075 | 60% | 14925 | 10150 |
| 9 | Mercedes-Benz | GLC Coupe | GLC 220d 4Matic Sport 5dr Auto | 40,395 | 59% | 23950 | 16445 |
| 10 | BMW | Alpina Estate | XD3 3.0 Bi Turbo 5dr Switch-Tronic | 56,105 | 59% | 32,925 | 23,180 |
| 11 | Ford | Focus RS | 2.3 EcoBoost 5dr | 30,645 | 58% | 17,875 | 12,770 |
| 12 | Aston Martin | DB11 Coupe Special Edition | V12 Launch Edition 2dr Touchtronic Auto | 167,015 | 58% | 97,175 | 69,840 |
| 13 | Toyota | Prius Hatchback | 1.8 VVTi Active 5dr CVT | 23240 | 58% | 13,425 | 9,815 |
| 14 | Kia | Sportage Estate | 1.6 GDi 1 5dr | 17,760 | 58% | 10,250 | 7,510 |
| 15 | Audi | Q5 Estate | SQ5 [326] Quattro 5dr Tip Auto | 45,575 | 57% | 26,125 | 19,450 |
| 16 | Audi | RS3 Sportback | 2.5 TFSI RS 3 Quattro 5dr S Tronic [Nav] | 40250 | 57% | 23025 | 17225 |
| 17 | Ford | Mustang | 2.3 EcoBoost 2dr | 34,835 | 57% | 19,825 | 15,010 |
| 18 | BMW | X5 Estate | xDrive40e SE 5dr Auto | 52,050 | 57% | 29,525 | 22,525 |
| 19 | Porsche | Panamera Saloon | 3.6 V6 4dr PDK | 63,913 | 56% | 36,075 | 27,838 |
| 20 | Jaguar | F-Pace Estate | 3.0 Supercharged V6 S 5dr Auto AWD | 51,595 | 56% | 29,100 | 22,495 |
| 21 | Bentley | Bentayga Estate | 6.0 W12 5dr Auto | 16,0200 | 56% | 90,350 | 69,850 |
| 22 | Mercedes-Benz | GLA Class Hatchback | GLA 200d SE 5dr | 26,680 | 56% | 14,900 | 11,780 |
| 23 | Mercedes-Benz | AMG GT Coupe | GT 2dr Auto | 96,505 | 56% | 53,825 | 42,680 |
| 24 | Land Rover | Ranger Rover Sport Estate | 3.0 V6 S/C HSE Dynamic 5dr Auto | 63,460 | 55% | 35,175 | 28,285 |
| 25 | Porsche | Cayenne Estate | Diesel 5dr Tiptronic S | 52,689 | 55% | 29,200 | 23,489 |