Home chargers for electric cars: Ultimate guide
Back to 'Expert guides'
Thinking about leasing your first EV? Chances are you're also considering how best to charge an electric car at home. With all the different types of charging units available, and with charging to arrange as well, it can be confusing at first.
In this guide, we'll remove the jargon to help you make the right decision about installing electric vehicle chargers and get you feeling confident about charging an EV at home.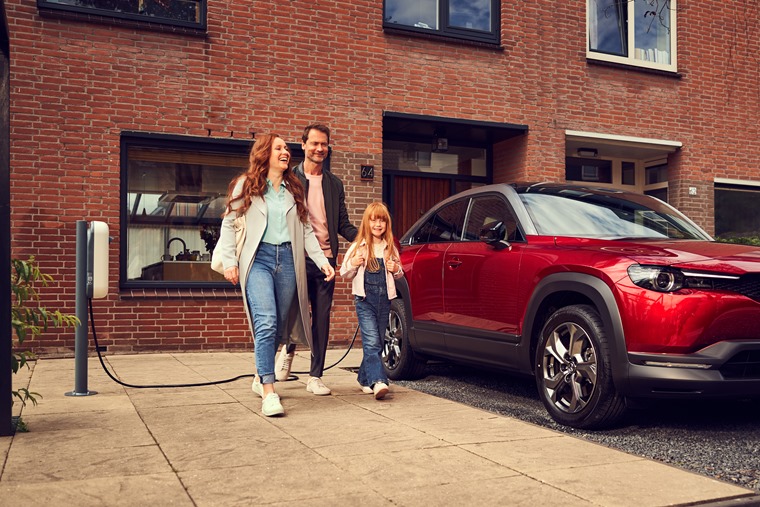 Contents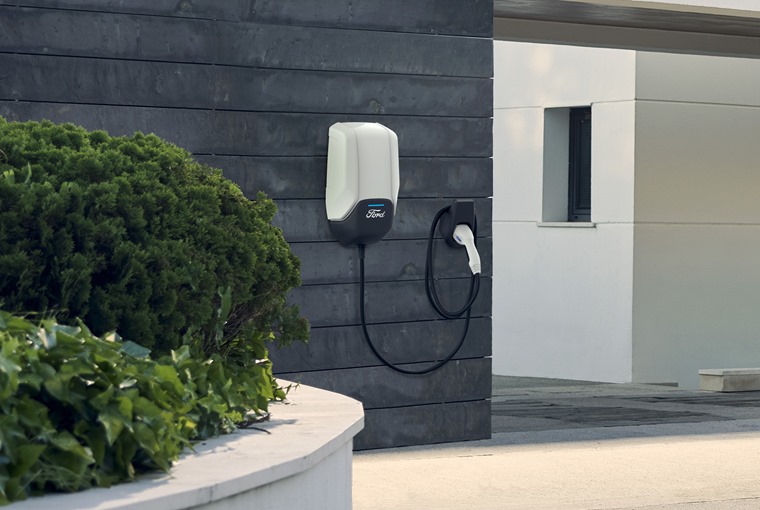 What is an electric car home charger?
Home chargers for electric cars are special units that are designed to safely charge your electric car at home. Home chargers are usually compact, weatherproof units that are mounted to a wall close to where you intend to charge your EV. Your driveway or garage, for example.
We wouldn't recommend a standard three-pin plug for home charging. They're not the most efficient way to charge an electric car. Professionally installed home chargers deliver faster charging speeds and have in-built safety features that protect your home and car.
All home EV chargers must now be equipped with 'smart charging' features. 'Smart' charging units are able to reduce the cost of charging by calculating the cheapest time of day to charge your car. They also protect your home's fuse by reducing power if you're using too much at once and some can be activated or adjusted through facial recognition and Alexa voice commands.
To increase the savings when you charge at home, a smart charger can be linked with your specific electricity tariff to charge your electric car only during 'off-peak' hours (usually overnight, between 10pm and 8am). If your electricity supply takes advantage of solar panels, some smart chargers can link directly to the panels to use cheaper electricity when you are generating excess energy.
How do I get an electric car charging point installed at home?
Electric vehicle chargers are installed by government-approved installers. Installers are approved by the Office for Zero Emission Vehicles, OZEV (previously OLEV).
Rightcharge - our EV charging partner - can help you find out which chargers are compatible with your electric car and arrange installation. Rightcharge is the simple way to sort your home charging and save money. First, they recommend the right home charger and let you book a trusted installer in your local area. Then, they find you the best energy deal - pulling these tricky tasks into one seamless place and unlocking hidden savings.
Simply select your make and model of car and Rightcharge will help you with the rest.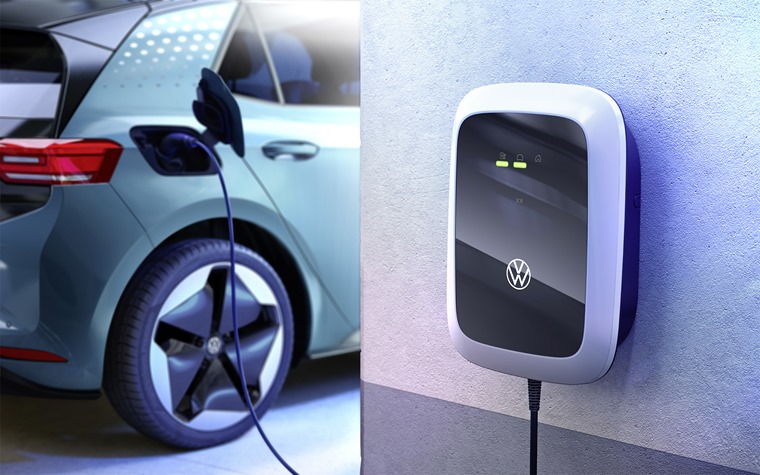 How much does it cost to install an electric car charger?
The cost of EV charging units, including standard installation, starts from around £900.
Exact charger costs will depend on the specification and sophistication of the charging unit that you choose. Latest high-end chargers cost up to £1,500, including a standard installation. Compatible chargers will vary depending on the brand and model of electric car that you are looking to lease, so do your research in advance to understand likely costs. For example, most Tesla owners tend to opt for the Tesla wall charger, but this does tend to come at a higher price point than other home charging points. So, if you're looking to reduce the overall cost of charging at home then comparing other chargers on the market can be useful.
The cost of your charging unit will also depend on the complexity of the installation that you need. For example, you may need extra cabling to reach your fuse box, or if you might prefer the cable underground, instead of at the bottom of your wall. This will also increase costs. Occasionally, there may be other electrical equipment that needs upgrading in your home to install the charger in line with the latest safety regulations. Any extra costs will be included in the quote from your chosen installer.
After installation of the charger, you pay for the electricity you use to charge your car. The typical electricity rate in the UK is 16p per kWh (kilowatt-hour) according to the Energy Saving Trust. A typical electric car battery is 60kWh and will take around 8 hours and £9.60 for a full charge from empty-to-full, depending on the strength of the charging point you are using.
However, this can greatly vary based on the electricity tariff you are on. With some EV-friendly tariffs offering as low as 4.5p per kWh at off peak times meaning a full charge could cost only £2.70. This can offer a significant saving per charge and make a big difference in the long term. Rightcharge also compare EV tariffs so you can get the most out of your home charger and electricity tariff at the same time.
How can I save money on EV home chargers?
We've partnered with Rightcharge to help you make the process of finding the best deals on home chargers for electric vehicles as easy as possible.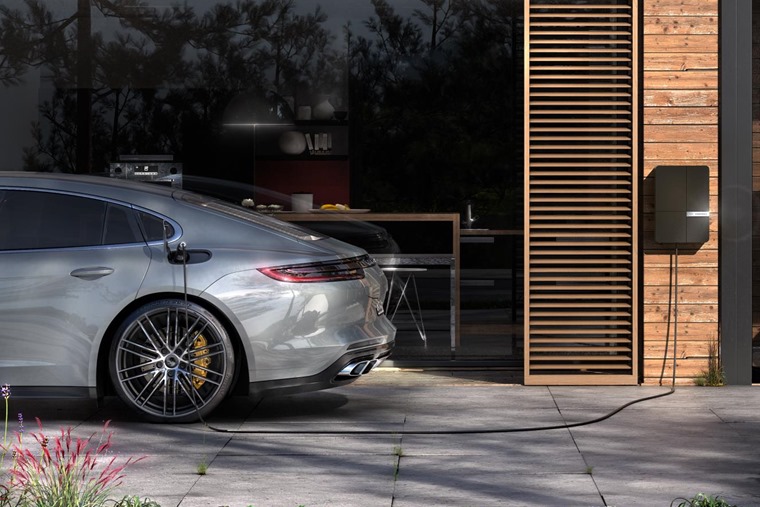 How do I pick the right EV home charger for me?
The electric car charger that's right for you will depend on a number of factors, including:
The make, model and year of production of your EV: some cars will only be compatible with certain types of chargers whereas the latest EVs can be used with high-end chargers featuring the latest technology. This is usually determined by the car's socket type (more on that below),
A tethered or untethered charger: basically, whether you want your charger to come with a charging cable (tethered) or whether you want the flexibility to charge cars with different socket types (Type 1 and Type 2) from the same charger using different cables, in which case untethered may be the best option for you.
Most chargers are now 'smart' chargers that can optimise the time they charge your car to make the most of off-peak rates and save you money. Smart chargers will also monitor the carbon intensity of the electricity grid and, if you want it to, charge your car when the cleanest electricity is being produced giving you that environmental feel-good factor.
The features you want included: the level of sophistication offered by chargers continues to increase. For example, if you have solar panels at your home, certain chargers can communicate with your solar system enabling you to direct any an excess solar energy to your charger to charge your car. Other chargers offer fuse protection (also known as load balancing) which will manage the rate at which your car is charged to ensure that your home doesn't use too much power and blow your electrical fuses. These chargers are also useful if you think you may install a second charger in the future.
Aesthetics: if you've got the latest electric car sat on your drive you don't want to let the side down with an ugly charger. There are some great examples of well-designed chargers that come with a cabinet to hide the charging cable and generally keep your property looking tidy. Some chargers also come with facial recognition to activate them and Alexa voice command control, as well as locks to prevent chargers being used while you're away from home.
Price: your available budget and the price that you want to pay for your new charger will of course be an important factor. The cost of chargers ranges between £700-£1,900.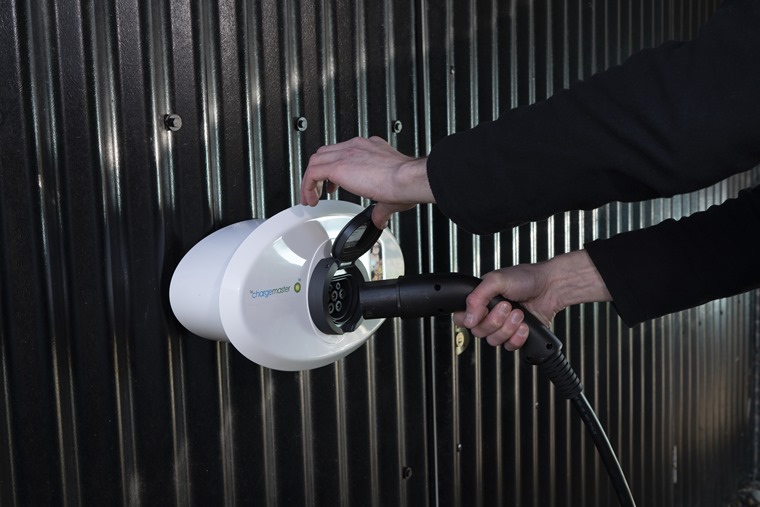 Do all electric cars use the same plug?
In short, no. Electric vehicles will use what is referred to as a Type 1 or Type 2 plug. Broadly speaking, Type 1 plugs were used on older electric vehicles. As technology has moved on, Type 2 plugs are now more commonly used on all new models.
Popular EVs that use a Type 1 plug:
Nissan Leaf (to 2017 model)
Toyota Prius
Mitsubishi Outlander PHEV
Kia Soul
Popular EVs that use a Type 2 plug:
Tesla Range
Audi e-tron
Nissan Leaf (2018 onwards) 
BMW i3
An untethered charger (one that doesn't come with a prefixed cable) is recommended if you already have an EV that uses a Type 1 plug, as your next car is likely to have a Type 2 plug and it will save you having to replace your entire charger.
An untethered charger is also recommended if your car has a Type 2 plug because of the increased flexibility of those chargers.
Leasing an EV
Following the Government's announcement that it will ban the sale of pure petrol and diesel engine new cars from 2030, the choice and availability of electric vehicles has rapidly grown. So too has consumer demand for EVs, and leasing is the perfect funding method to enable motorists to test out the very latest EV technology without long-term ownership commitments. In fact, demand for electric new cars on Leasing.com is outstripping EV demand in the overall new car market because of the flexibility consumers have in choosing the advance payment, term and mileage that suits their circumstances. Here's the top 10 most popular electric cars (based on sales enquiry volumes) in 2021. Start your search for your next electric car here.
| | |
| --- | --- |
| 1 | Hyundai Ioniq |
| 2 | Tesla Model 3 |
| 3 | Volkswagen ID.3 |
| 4 | Hyundai Kona |
| 5 | Nissan Leaf |
| 6 | Renault Zoe |
| 7 | MG ZS |
| 8 | Seat Mii |
| 9 | Vauxhall e-Corsa |
| 10 | Kia e-Niro |