Home chargers for electric cars: Ultimate guide
Back to 'Expert guides'
Thinking about leasing your first EV? Chances are you're also considering how best to charge an electric car at home. With all the different types of charging units available it can be confusing at first.
In this guide, we'll remove the jargon to help you make the right decision about installing electric vehicle chargers and get you feeling confident about charging an EV at home.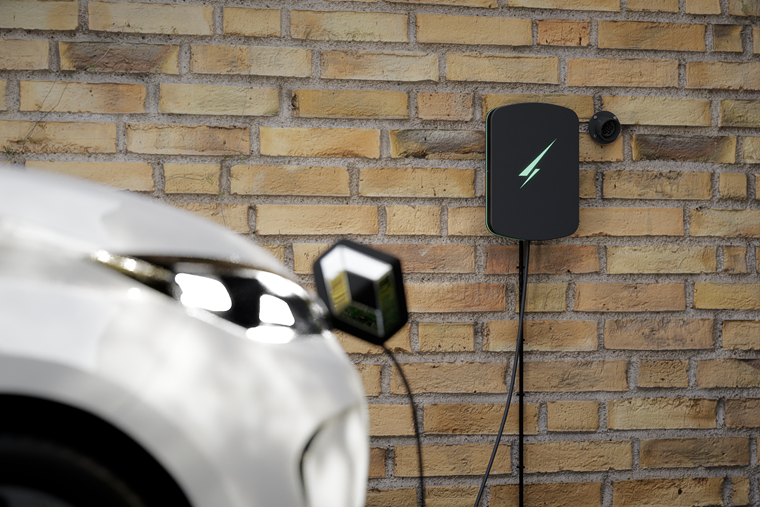 Contents
What is an electric car home charger?
Home chargers for electric cars are special units that are designed to safely charge your electric car at home. Home chargers are usually compact, weatherproof units that are mounted to a wall close to where you intend to charge your EV. Your driveway or garage, for example.
We wouldn't recommend a standard three-pin plug for home charging. They're not the most efficient or safest way to charge an electric car. Professionally installed home chargers deliver faster charging speeds and have in-built safety features that protect your home and car.
All home EV chargers must now be equipped with 'smart charging' features. 'Smart' charging units are able to reduce the cost of charging by calculating the cheapest time of day to charge your car.
They also protect your home's fuse by reducing power if you're using too much at once and can usually be controlled through your phone, even if you are not at home.
To increase the savings when you charge at home, a smart charger can be linked with your specific electricity tariff to charge your electric car only during 'off-peak' hours (usually overnight, between 10pm and 8am).
If your electricity supply takes advantage of solar panels, some smart chargers can link directly to the panels to use cheaper electricity when you are generating excess energy.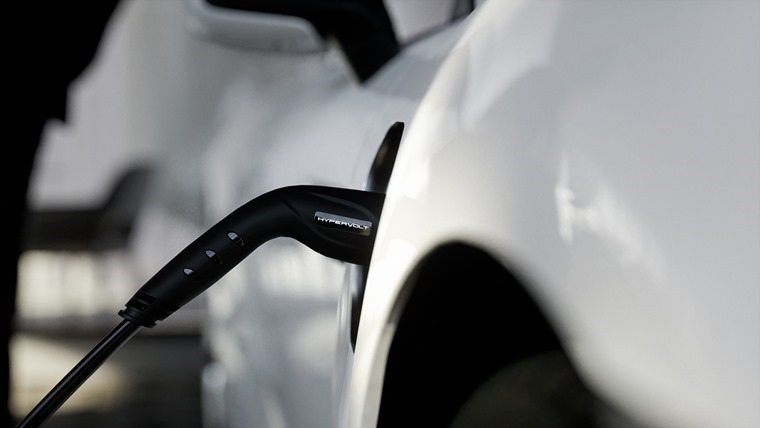 How do I pick the right EV home charger for me?
We've partnered with Hypervolt to make sure that regardless of what you're looking to get out of your EV experience, we have you covered. Whether you're looking to schedule an overnight charge to make the most of cheaper electricity tariffs, or if you'd like to make the most of your solar panels by charging for free on 'super-eco mode', Hypervolt gives you all of that.
Manufacturing their chargers in the UK, Hypervolt was launched in 2021 and has successfully powered the EV revolutions of tens of thousands of drivers through, setting themselves apart with a commitment to sustainability, great tech and a relentless focus on the customer experience.
Thanks in part to their 7-day a week customer support team, Hypervolt sits as the highest rated EV charging manufacturer in the industry on Trustpilot at 4.9 stars, having won a slew of awards since launch.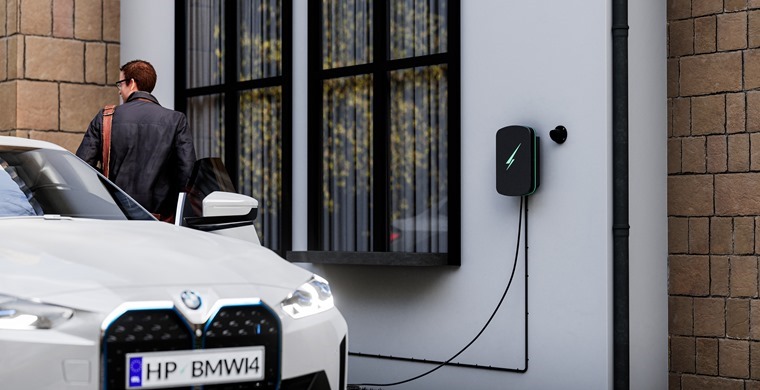 Hypervolt features include:
Connected through WiFi or ethernet: Hypervolt chargers use your Wi-Fi or Ethernet network to offer a seamless connected experience at no extra cost.
Install without an earth rod: With built in state-of-the-art pen protection, Hypervolt chargers do not require an Earth Rod to be installed. Faster, cheaper, and much safer!
Over the air software updates: Hypervolt chargers are automatically upgraded to the latest firmware over-the-air, allowing you to easily benefit from the latest features!
Charging driven by energy tariff: Take advantage of the cheapest night rates, and take advantage of your smart meter! Just plug in your car and let your charger work for you!
Integration with your smart home: Control your charger using your voice, using Amazon Alexa! Check status, control brightness, schedule charging, control cost, and more!
Automated load management: Never have to worry about tripped fuses or using all your appliances. Hypervolt chargers automatically adjust to household load.
Integrated cost control: Take maximum advantage of the cheapest energy tariffs, through advanced cost reports, scheduled charging, and more!
Optimal for solar charging: Charge your car directly from the sun! Hypervolt is compatible with all solar panel installations, enabling you to charge for free, forever!
Hypervolt boxes are also available in a choice of three colours – UltraWhite, UltraBlack and Space Grey. You can also choose three cable lengths – 5 metres, 7.5 metres and 10 metres.

How do I get an electric car charger point installed at home?
Gone are the days where you would be forced to scour the internet for a local electrician to come out and survey your home, Hypervolt does the hard work for you. We break this down into three simple steps:
Choose your charger and place your order.
Complete the online survey.
Schedule your install.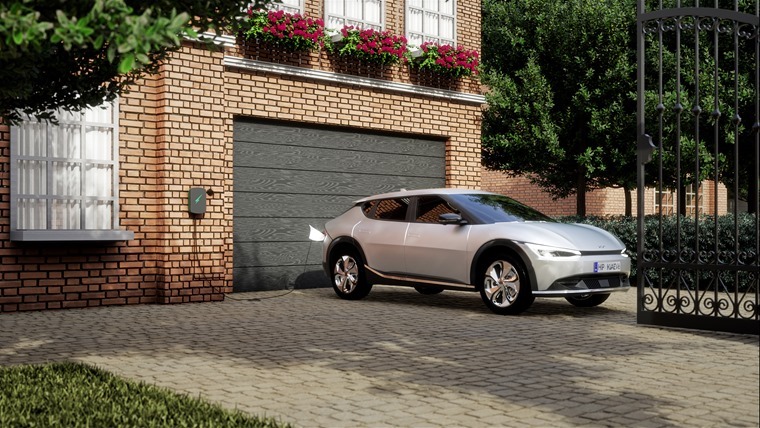 When ordering your chosen EV charger via the link below, we give you the option to 'include installation'. If you select this we'll automatically nominate a trusted installer who will send out an online installation survey.
This survey only takes a few minutes to complete and will ask you a number of questions about your home. These include:
Where you'd like your charger installed: i.e. your driveway, the side of your home, garage etc.
A photograph of your fuse box: Also called your distribution board.
Your MPAN number: a 21 digit number used to identify your property, you'll find this on a recent electricity bill.
Once we've received your survey, we'll review and within 1 working day (as long as we don't need any additional information) we'll be back to you with a finalised quote. As mentioned above around 90% of homes fall within the requirements for 'standard installation'.
The only thing left to do then is to book your installation. Our scheduling team will reach out and provide you with a range of dates and times depending on when your EV is arriving.
How much does it cost to install an EV car charger?
Leasing.com customers can take advantage of an exclusive offer from our partner Hypervolt with a fixed price for charger and standard installation of just £1,032. A standard installation refers to a fitting that requires no extraordinary groundworks, significant additional cabling, or fundamental changes to the electrical setup of your home.
After installation of the charger, you pay for the electricity you use to charge your car. The typical electricity rate in the UK is 34p per kWh (kilowatt-hour), however, this can greatly vary based on the electricity tariff you are on, with some EV-friendly tariffs offering as low as 10p per kWh, offering significant savings when compared to a similar petrol or diesel car.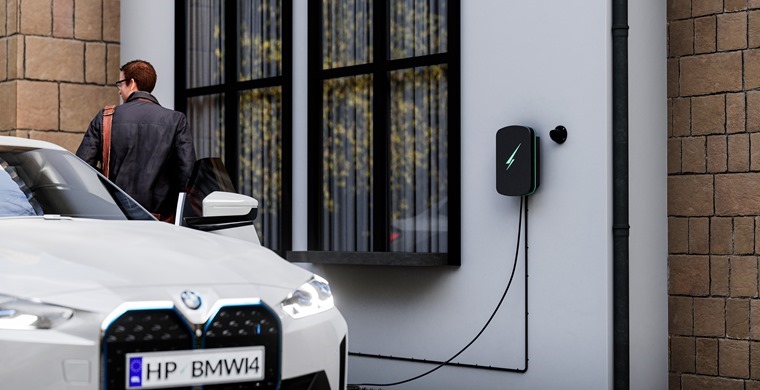 Do all electric cars use the same plug?
These days, most brand-new EVs will use the newer Type 2 style plug. This has become the standard issue EV connection in the UK and Europe. However, there are still cars on the road that use the older Type 1 plug.
Popular EVs that use a Type 1 plug:
Nissan Leaf (pre 2017 model)
Toyota Prius (pre- 2017)
Mitsubishi Outlander PHEV (pre-2016)
Kia Soul EV (MK1)
Popular EVs that use a Type 2 plug:
All Teslas
All electrified Audis
All electrified Volkswagens
All electrified BMWs
Fortunately, Hypervolt offers a choice of either Type-1 connection, for legacy EVs, and Type-2 for all new electric cars.
Leasing an EV
Following the Government's announcement that it will ban the sale of pure petrol and diesel engine new cars from 2030, the choice and availability of electric vehicles has rapidly grown.
So too has consumer demand for EVs, and leasing is the perfect funding method to enable motorists to test out the very latest EV technology without long-term ownership commitments.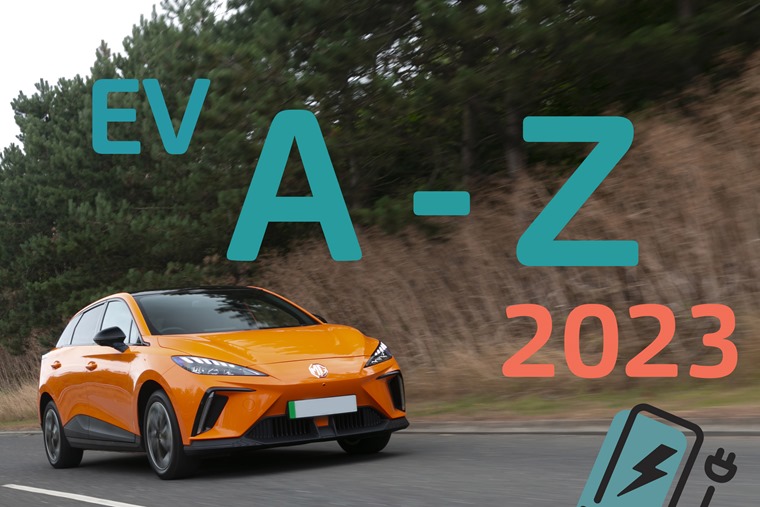 In fact, demand for electric new cars on Leasing.com is outstripping EV demand in the overall new car market because of the flexibility consumers have in choosing the advance payment, term and mileage that suits their circumstances.
We've put together a comprehensive A to Z of all the EVs available on Leasing.com in 2023. If you already know the model you want, you can search deals here.
FAQs
Q: IS an EV really greener?
A: Undoubtedly. On average an electric car will save 42.7 tonnes of CO2 over its lifetime compared to its petrol or diesel counterparts. Not only do EV's have smaller carbon footprints, but because they emit no exhaust gasses, they also minimise air pollution.
Q: Where are Hypervolt chargers manufactured?
A: Since launch Hypervolt has committed to manufacturing our chargers in the UK from our factory in Rainham, Essex.
This kicks against the industry norm of producing chargers in China and repackaging them for the UK market. As enablers of sustainability, Hypervolt believe it is imperative that they practice what they preach, and keeping tight control over their supply chain is part of this.
Q: How much will it cost to charge my car?
A: This depends on two factors; what car you have, and your electricity tariff. This handy calucaltor will help estimate your running costs – EV Running Cost Tool
e.g. a Renault Zoe (52kWh battery) will cost £17.68 on a typical electricity tariff of 34p/kW.
Q: Should an EV be charged every night?
A: Every EV driver will have a different set of circumstances, but a good comparison for your EV is how you use your mobile. You carge it every night to make sure it's ready for the next day. The car will only draw as much power as it needs to charge to full and so it will be no more expensive than charging periodically.
Q: How long does it take to charge my car?
A: This depends on which car you have. Take a Renault Zoe as an example – a 52kWh model takes just over 7.5 hours to charge from 0-100% using a 7kW Hypervolt Home 3.0. It is however worth bearing in mind that drivers will almost never have to charge from entirely empty to entirely full.
Q: Can I charge my EV using solar energy?
A: With Hypervolt you can sync up your existing solar installation and, utilising the solar charging mode on the HGyperbolt app, you can charge for free.
Q: Do different EVs require different chargers?
A: Historically, there have been a number of different EV charging connector types. In the UK and Europe, Type-2 connections have now become universal, and this is what is offered by Hypervolt.
Q: How long will it take to install an EV charger?
A: A standard installation process shouldn't take more than a few hours.
Q: How much is an EV charger?
Leasing.com and Hypervolt have partnered to offer customers a flat fee of £1,032 for a charger with nationwide standard installation included. More complex installations may incur additional fees.