Kia Sportage trim levels: Models and specs compared (2022)
Back to 'Expert guides'
The all-new Kia Sportage is now available to lease, and thanks to enticing pricing and stunning new styling, it's proving popular. We reckon it's one of the best family SUVs of 2022.
But, if you're in the market for one, which trim level should you go for? Along with choosing your car colour, it's an important consideration that will of course affect the amount you pay every month.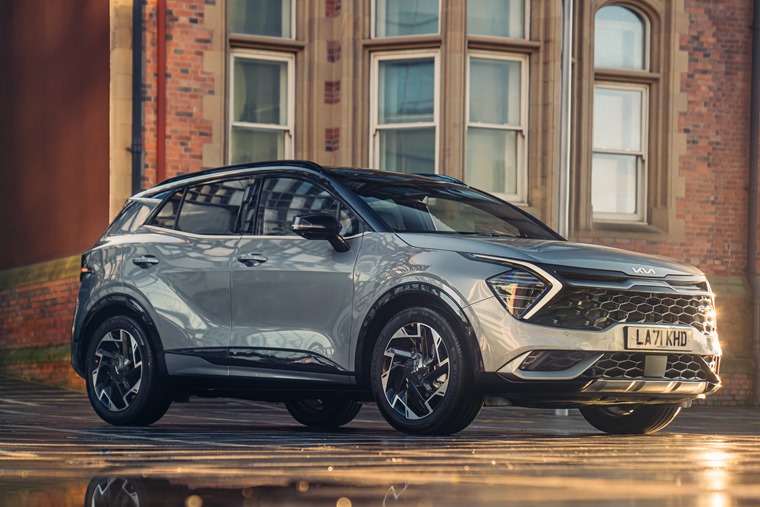 To help you out, we've created this guide outlining all the Kia Sportage trim levels available for 2022.
What's the best Kia Sportage trim level?
Of course, that's a rather subjective question. In most circumstances it'll boil down to how much you plan to spend, as well as your own personal taste and option requirements. The 2022 Kia Sportage is available in the following trim levels:
2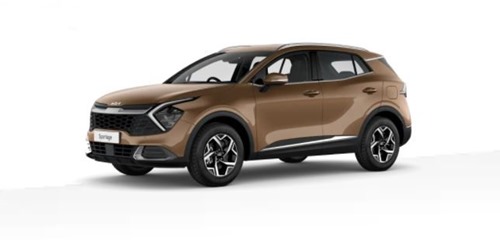 The Kia Sportage 2 can be considered the entry-level model, but the Korean company is known for offering impressive levels of kit as standard. So what's included with the 2? On the outside, you'll spot some 17in alloy wheels, LED headlights and daytime running lights and under the bonnet you're able to pick between a 1.6-litre petrol and 1.6-litre diesel – both featuring two-wheel drive.
Inside, the spec includes features an 8in infotainment touchscreen as standard, which supports smartphone mirroring. The driver also gets a digital display, but at 4.2in it's not as large as the ones on offer further up the range. Parking sensors are also standard, as is dual-zone climate control, automatic wipers and a leather-trimmed steering wheel.
GT Line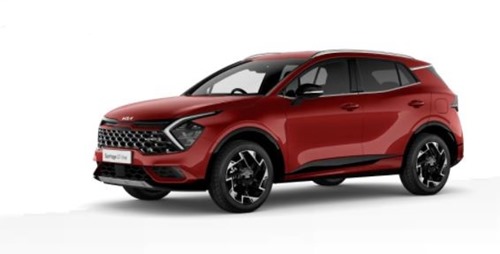 Expecting a 3? Well, it's actually GT Line that's the next step up. It's available with a range of petrol, diesel and hybrid drivetrains – including a potent plug-in variant. On the outside, it's marked out by larger alloy wheels. You'll get an 18in set on the hybrid, while other models get a larger 19in design. Like the 2, it gets LED headlights but it also adds LED front fogs. There's a host of glossy black trim additions too.
Step into the cabin, and tech takes a step up. The cruise control is now a smart system, with stop and go functionality. The infotainment screen also increases from 8in to a large 12.3in display, and includes satnav as standard. The upholstery is now suede/leather effect, and there's some clever functionality like Lane Follow Assist that makes driving on the motorway a doddle.
3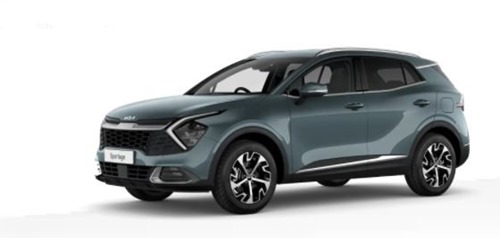 The GT Line might be well specified, but opting for the 3 adds further features. It looks largely the same from the outside, with 18in alloy wheels and silver trim pieces. However, step inside and you'll find a huge 12.3in monitor in front of the driver. This is the same size as the infotainment system, and gives the cabin a high-tech feel.
Cloth and leather seats are offered, with the front ones being heated. There's a heated steering wheel doo, along with keyless entry and go as standard. A reversing camera is also added, which looks great on those twin-displays.
4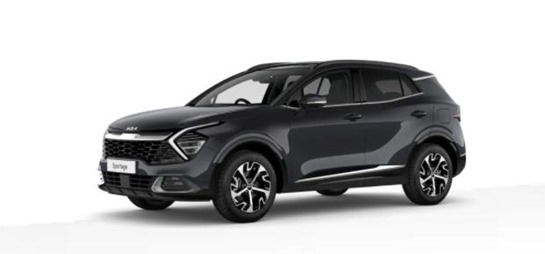 Opt for the 4, and you're approaching the top of the range. As such, you get tonnes of extra kit. The heated front seats are now electrically adjustable, while other nice interior touches include a wireless charger and a premium Harman Kardon sound system.
Safety tech now includes blind-spot assist and a surround view monitor. The latter uses cameras and sensors to provide an excellent panoramic camera view on the infotainment screen. To top all this off, the 4 features a panoramic sunroof from the factory too, while the headlights are now dual adaptive LED units for an even clearer view of the road.
GT Line S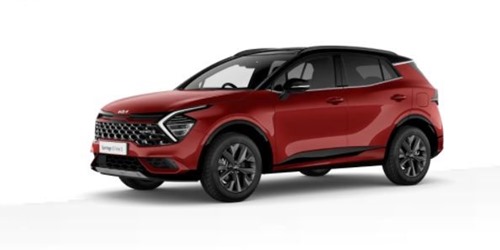 At the top of the range sits the GT Line S. This is available with the most potent engines, and are offered with four-wheel drive. The rear tail gate is now powered for easy handsfree access, while a contrasting two-tone paint job is offered. Inside, the power seats now get a memory function and are ventilated as well as heated.
Ready to lease a Kia Sportage?
If you have a firm idea on the trim level you'd like, remember you can jump straight into deals and start comparing prices by hitting the button below.
Alternatively, have a read of how the Sportage stacks up against some key rivals here.