Alpine reveals 100% electric A110 E-ternité
Alpine celebrates the 60th anniversary of its A110 with a demo-car, brimming with "Made in Alpine" innovations, projecting the brand into the future.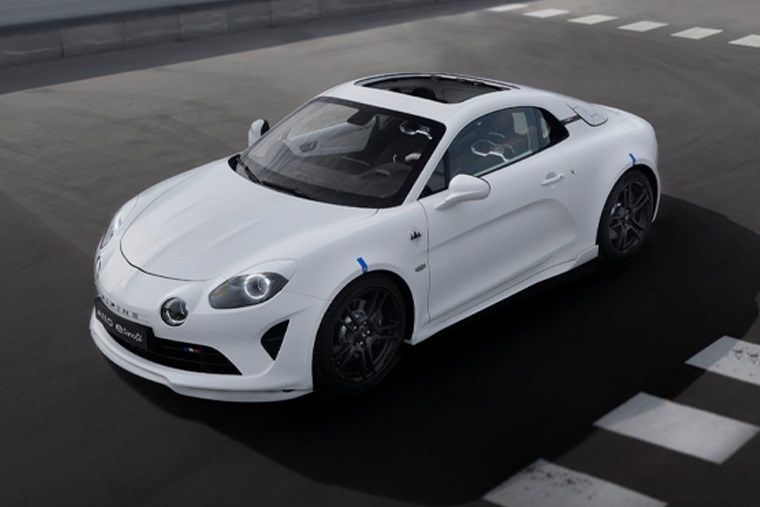 World premiere of the 100% electric A110 E-ternité at the French Formula 1 Grand Prix. Here's what we know so far about this prototype.
The mandate was simple: electrify the A110 and match the performance, balance and agility of the Alpine A110 combustion engine car while capitalizing on the Group's strengths, experience and technologies.
To spice up this challenge a little more, Alpine is going to add four innovations to the mandate:
An innovative multimedia system using the driver's personal tablet for an intuitive and natural connectivity experience, based on Google or Android, allowing all the user's applications to be centralised on a single device
A state-of-the-art audio system with 8 speakers to recreate surround sound.
Innovative materials to combine performance and sustainability
A "top-off" solution that allows you to enjoy the quietness of the electric technology: a dream to drive an electric Alpine A110 in the open, without a sound.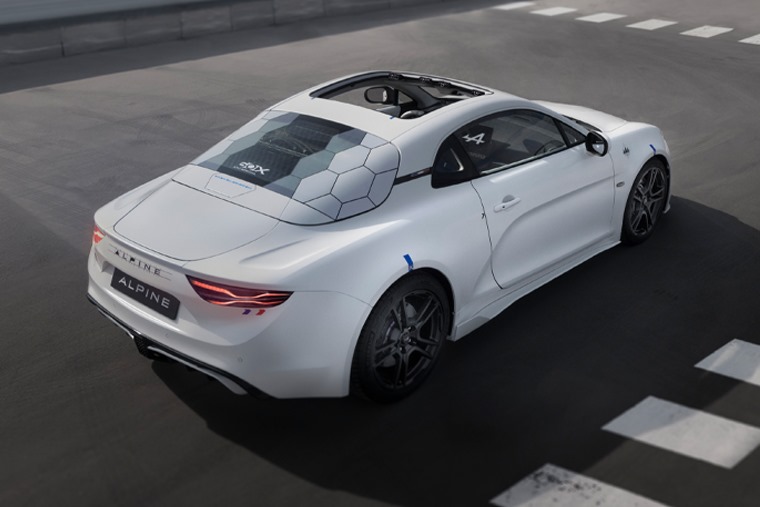 A gearbox was studied in-house, with the Alpine gearbox supplier, in double clutch version (DCT) with an electronic control, as on the A110 combustion engine, but with clutches dimensioned to pass high torques. The double clutch solution makes it possible to avoid a break in torque while remaining compact and light.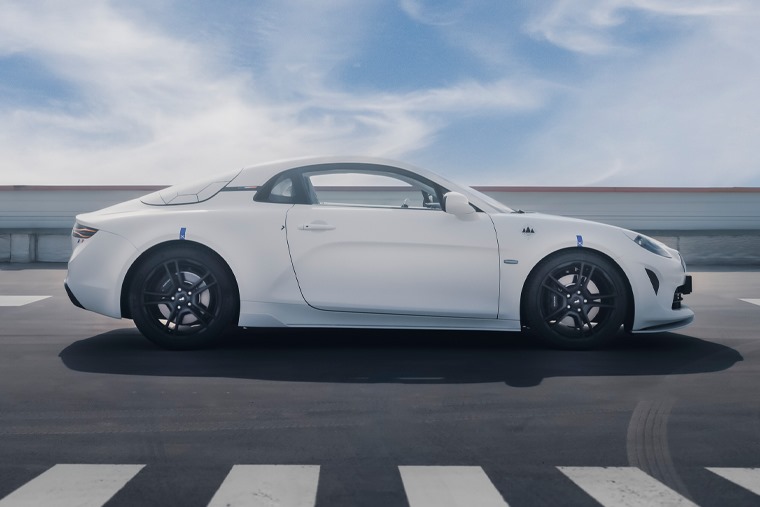 For a long time, the demands for a convertible A110 have been heard. Alpine decided to take on one more challenge at the same time. The difficulty was above all to find the solution to quickly integrate a removable roof on the structure of the Alpine A110. The Alpine engineers thus imagined a simple and light solution, without impacting the rigidity of the production A110, with two roof shells injected with recycled carbon. A component designed and built entirely in-house.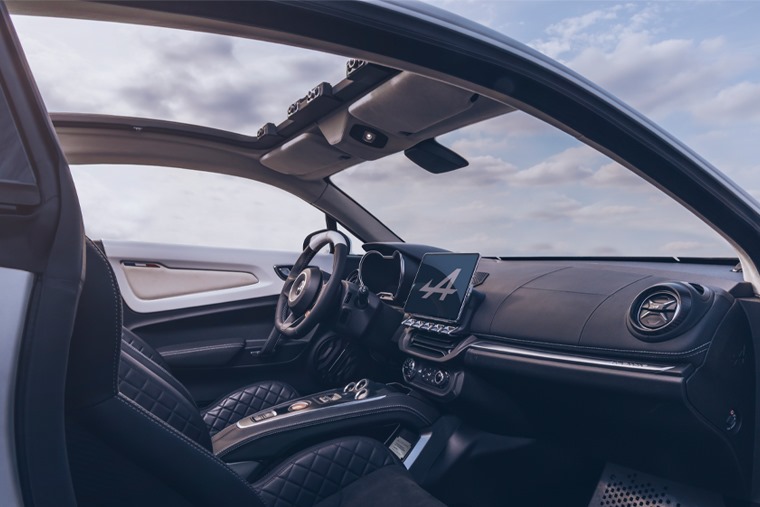 Alpine go on to say: "This new experience also makes it possible to prepare for the future. Indeed, the design of the parts is now compatible with the various composite materials, which means that the same mould can be used to produce carbon, glass or flax fibre composite.
Promising research for the future!"