All-new Renault Rafale teased ahead of June reveal
Renault has given us a glimpse of its upcoming flagship Rafale model ahead of its full reveal next month.
Based on the upcoming Austral, it'll be a large SUV Coupe that's aiming to take on the likes of Citroen's C5 X and the Peugeot 408. Here's what we know so far.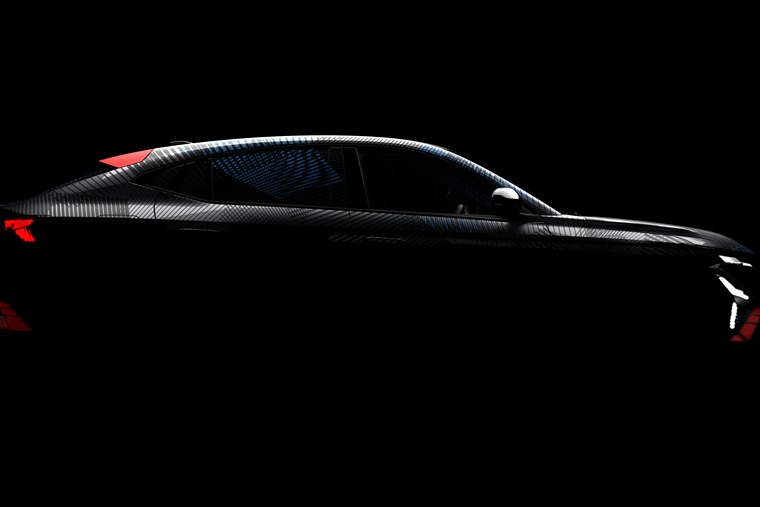 Renault Rafale fast facts
Gets swoopy coupe-like styling
Based on the Austral platform
Hybrid drivetrains likely
Will offer an alternative to C5X and 408
Likely to go on sale later this year

Renault Rafale styling
First things first: the Rafale will feature SUV Coupe styling, with a silhouette not too dissimilar from what we've seen from Citroen and Peugeot with the C5 X and 408. The image clearly shows a swoopy roofline that tapers off towards the rear of the car.
But rather than just a four-door coupe, the Rafale is actually based on the Austral. This should give it SUV flair thanks to its higher right height and large alloy wheels. The teaser pic doesn't give much away, but it's possible to make out the headlight design, which looks like it could be similar to the Austral's too.
It does look noticeably different from the Megane E-Tech though, which is Renault's only EV that's currently available. We'll bring you more details as soon as we know more.
Renault Rafale interior and tech
No snaps of the interior have been revealed, but being based on the Austral should mean the Rafale benefits from the latest Android-based infotainment tech, and is likely to offer two 12in displays.
Passenger space in the rear is unlikely to be as impressive as the Austral due to its lower roofline, but there should be enough space to still make this a viable left-field family car.
Renault Rafale drivetrains
The Rafale is likely to make use of hybrid tech, with a 1.2-litre 130hp set-up likely to be offered. There may be plug-in models available down the road, but we'll have to wait for more details on that one.

Renault Rafale release date
The Rafale will be unveiled next month, with order books likely to open in the UK later this year. We'll bring you the best leasing plans as soon as they're available. In the meantime, you can compare prices on Renault's current line-up by hitting the button below.