Delayed: Ford Explorer EV pushed back to 2024
Ford has confirmed its all-new Explorer EV has been delayed, with the model now expected to arrive in the UK in summer 2024.
It was originally revealed in March, and borrows some of its parts from the Volkswagen ID.4. Here's what you need to know.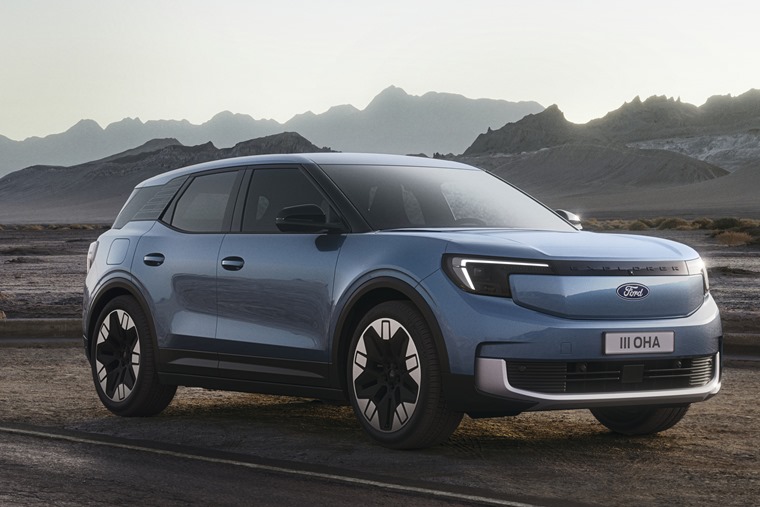 Ford Explorer fast facts
Launch delayed until 2024
All-electric platform shared with VW ID.4
Chunky rugged styling
Designed specifically for European markets
Up to 300 miles of range possible
All-new interior with 15in touchscreen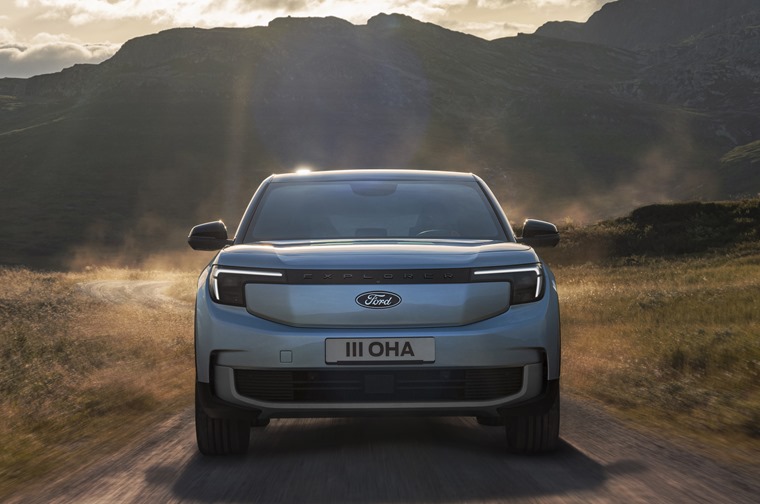 Ford Explorer styling
So, this Ford might share an existing platform with Volkswagen, but externally it couldn't be more different. Ford has designed the Explorer to look like a true SUV, with chunky styling cues and large alloy wheels.
At the front, the grille area is blanked off, with the exception of low air intakes to aid battery cooling. It's a more angular design than the Volkswagen, especially side-on. Chunky body trim pieces help give it an SUV flair, and large alloy wheels fill the huge arches nicely.
At the rear, the C pillars taper neatly, blending seamlessly with the boot lid. Again, the rugged flair of this vehicle shines through at the rear, where you'll find black off-road inspired trim making up most of the rear bumper.

Ford Explorer interior and tech
Inside, the interior is all-new, with the only carry over being the large 15in portrait infotainment screen that looks very reminiscent of the one found in the Mach-E. It's compatible with smartphones thanks to Apple CarPlay and Android Auto.
The driver can even adjust the angle of the screen to suit their preference. Standard equipment is impressive too, with heated front seats, an electrically operated tail gate, dual-zone air conditioning and even a heated steering wheel featuring across all models.

Ford Explorer drivetrain
Now, Ford hasn't confirmed any performance or range stats for its new Explorer, but we know it utilises the same platform as the Volkswagen ID.4. This will give us some clues as to what kind of performance we can expect when it arrives.
We do know that it'll be available in two- and four-wheel drive form, although specs are to be announced. If it's anything like the ID.4, it'll produce around 200hp in single-motor form, and up to 300hp in dual-motor all-wheel drive form.
It's likely to be available with a 51kWh or 77kWh battery pack, with the larger battery offering more than 300 miles of range in the Volkswagen. This means the Explorer's top end electric range should be in this area too.

Ford Explorer lease deals
Originally pencilled to arrive in the UK this year, it's now been confirmed the UK won't get the Explorer until summer 2024, when order books will open.
If you can't wait, you can check out and compare prices on the Ford Mustang Mach-E that's available right now by hitting the button below.