Leasing vs PCP and HP: Is it cheaper to lease or buy?
Back to 'Expert guides'
If you're looking at getting a new car, it's more than likely you'll get it on some form of finance. More than 90% of all new cars are 'purchased' using finance, such as Personal Contract Purchase (PCP), Personal Contract Hire (PCH) and Hire Purchase (HP).
PCP is currently the most popular. PCH, also known as leasing, is the fastest growing. HP used to be all the rage, now it's declining in popularity. We'll guide you through the other differences so you can find out which is right for you, and why car leasing is often cheaper than buying.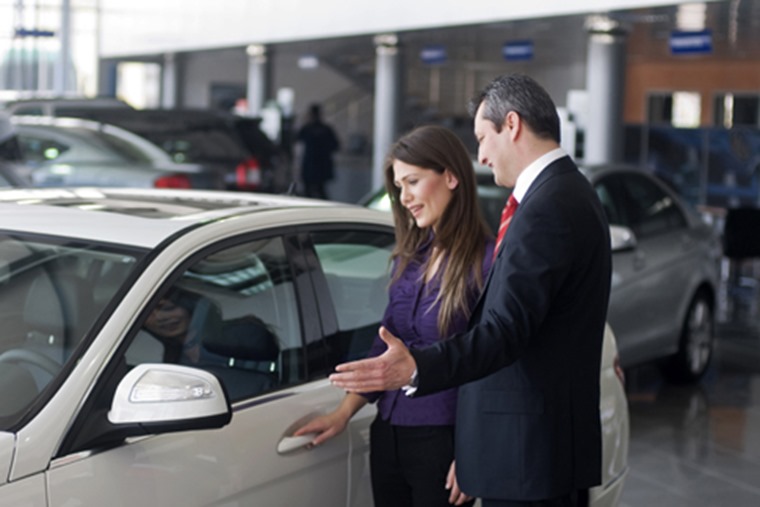 Car finance terms
PCH – Personal Contract Hire
PCP – Personal Contract Purchase
HP   – Hire Purchase
Leasing vs buying a car – the three main options
Personal Contract Purchase (PCP)
Will I own the car at the end? You have an option to buy.    
How much are the monthly payments? More affordable per month than HP. Often more expensive per month than leasing.
Are there mileage allowances: Yes.
First things first. PCPs are not a lease. PCPs were originally designed to be used by people who put down relatively small deposits, with the monthly payments kept lower than they would be under a simple HP agreement through a proportion of the outstanding balance being set aside until the end of the agreement.
The sum that is set aside is determined by the finance company and is based on what the estimated value of the vehicle is at the end of the agreement. This takes into account the amount of mileage you state you are going to do over that period, which you have to agree before a quote is compiled.
When you reach the end of the agreement, the offset sum, referred to as the 'balloon payment' or Guaranteed Minimum Future Value (GMFV), becomes due. You are then provided with a few options – you can pay off the amount in one go, you can re-finance the amount in some way, or you can trade the vehicle in for something else.
The third option is obviously the one the dealer hopes you will go for, and if the vehicle is worth more than the GMFV, the extra is yours to use as a deposit on your next vehicle, or for anything else for that matter.
If the vehicle isn't worth the GMFV, you simply hand it back to the finance company and the shortfall is their problem. It is understood that around four out of five people hand their car back and opt for a newer car, instead of buying the two, three or four-year old car. If that's the case, these people might find leasing more suitable, and more affordable.
Personal Contract Hire (PCH)
Will I own the car at the end? No. You hand it back at the end of the term. 
How much are the monthly payments? Often the cheapest monthly payment.
Are there mileage allowances: Yes.
Personal Contract Hire (PCH), commonly known as leasing, couldn't be any simpler if it tried to be.
You make an initial rental payment (usually 3, 6, or 9 payments in advance), decide on your lease length and annual mileage, and then make a consistent monthly payment for the duration of the agreement.
At the end of the term the vehicle is handed back to the leasing company, and as long as you've done less than the agreed mileage and the car is in typical condition for its age and mileage, there's nothing more to pay. If you've done more mileage, then that's OK, but there will be a pre-agreed pence per mile fee to pay, as you'd expect.
Is car leasing cost effective? Yes. In recent Leasing.com research, 9 in 10 cars cost lease than PCP over the same duration. Many were significantly less. Other than the deposit and the monthly payments, all you will have paid for is normal running costs such as fuel, insurance and maintenance. You can even remove the relative uncertainty of routine maintenance by including it in your monthly lease payments if you prefer. Vehicle Excise Duty is included in your lease payments as well, so not only do you not have to shell out for it, you don't even have to worry about the hassle of renewing it each year.
Hire Purchase (HP)
Will I own the car at the end? Yes.
How much are the monthly payments? The most expensive monthly payment.
Are there mileage allowances: No.
The popularity of HP has been in decline over the last few years, as consumers look to keep monthly costs lower, want a new car more often, and are less interested in ownership. In a HP agreement, you pay a deposit, which is usually sizeable (10-20%) and pay off the outstanding balance over a number of years. It's for those who KNOW they want to own the vehicle. Beware though, interest rates can be quite high – even though the current base rate is at a historic low - and there's nothing protecting you from depreciation.
You are not tied to mileage limits and once the finance agreement reaches an end, the vehicle is yours to keep.
Is it cheaper to lease or buy?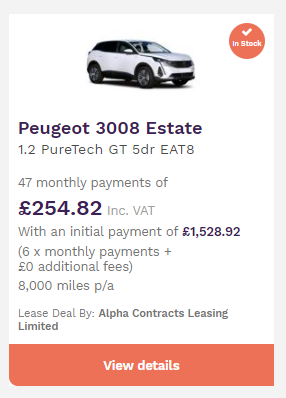 Leasing is all about depreciation. That's how much money a car loses in value over the years. If you're looking for a premium vehicle, it can often be a lot cheaper to lease than buy because vehicles that hold their value and depreciate less, will cost less to lease per month, for example the Mercedes-Benz A-Class or Range Rover Evoque.
More budget vehicles can depreciate more, so although the monthly payment might still be less on a lease than on a PCP or HP for an MG or Dacia Duster, you may find leasing allows you to afford a more prestigious badge with more equipment and technology.
It's important to do your research. If you're not convinced yet and you're in the market for a new vehicle, carry out a little leasing vs buying exercise for yourself. Choose the car you're interested in, get a PCP quote for 36 months and then get a leasing quote for the same vehicle, term and mileage. Then calculate the total amount of money you will actually pay out over the term.
For example, the Peugeot 3008 GT was available to lease for a little over £250 a month recently. if you lease it compared to PCP you'll save almost £100 a month (£254.82 per month v £343.51 per month), and won't have to part with close to £5k as a deposit. That's a total saving of more than £7k over just four years.
Not able to find the best price? We also provide a range of used car leasing offers at lower rates than leasing brand new.
As an alternative to PCH or HP, you could lease a used Volvo from our site, or why not try our Volvo Subscription page?