Hyundai Ioniq 6: Lease deals available now
Hyundai Ioniq 6 lease deals are available now, with deliveries expected to commence in 2023.
The streamlined saloon will join the boxy Ioniq 5 in the brand's electric line-up, and takes inspiration from aero cars of old. Read on for everything you need to know.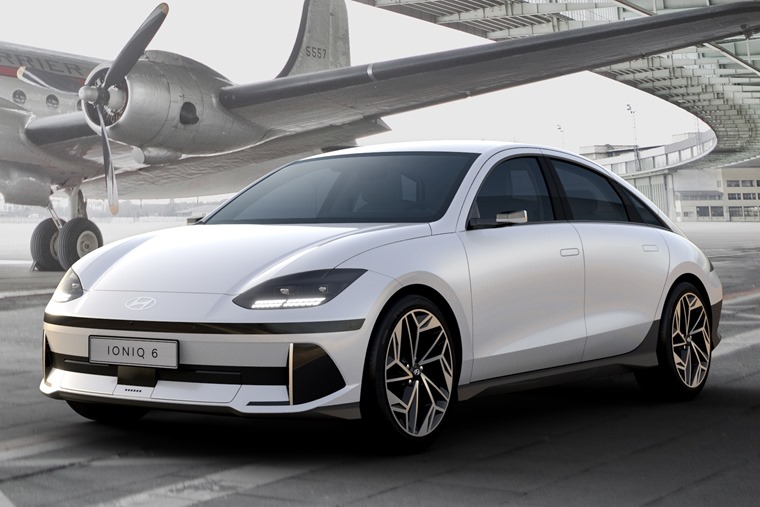 Compare Hyundai Ioniq 6 lease deals
Hyundai Ioniq 6 styling
On the outside, the Ioniq 6 couldn't be more different to the sharp Ioniq 5. Rather than taking on the 70s retro styling cues of its bigger sibling, it takes its inspiration from further back. Its rakish shape is reminiscent of streamlined cars from the 1930s.
It's certainly an original and daring design, with the tear shape almost unmistakable for anything else. Up front, the bumper and headlights are smooth, with seamless shut lines for the bonnet.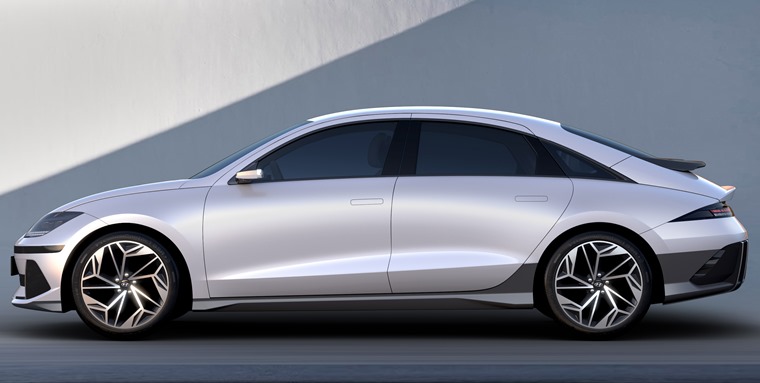 Round the back, a low-lying light bar is present and doesn't look too dissimilar to the Hyundai i30 Fastback in some ways. It gets two rear spoilers, which is obvious when you look at the car side-on. 18in and 20in alloy wheel designs will be offered.
It's more than 4.8 metres long and has a wheelbase of almost 3 metres. Size-wise, that means it'll be a competitor for the Tesla Model 3 and Polestar 2. 12 colours are set to be offered from launch.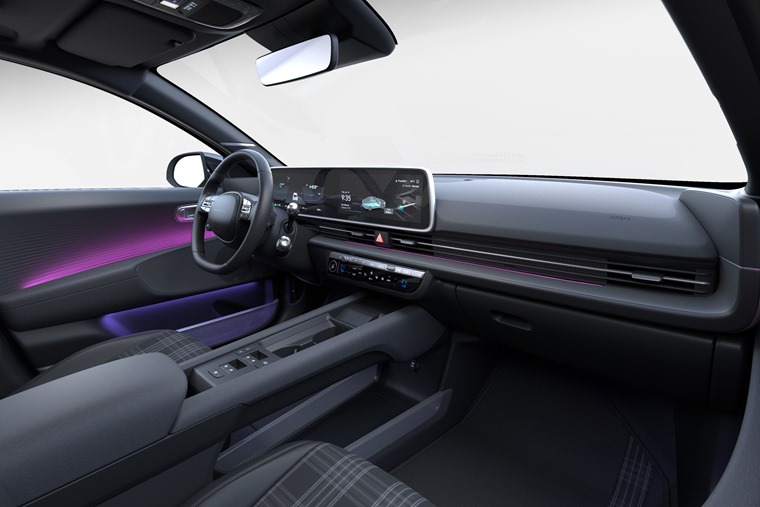 Hyundai Ioniq 6 interior and tech
Inside, Hyundai's aim was to make the Ioniq 6 as roomy and "rook-like" as possible. The overall shape of the body gives the interior a cosy 'cocoon' like atmosphere, but it certainly doesn't look cramped.
The dashboard features a twin-screen panel that make up the infotainment system and the driver display. The centre console is a floating unit that's also designed to use up less space.
Combined with the flat floor and is certainly a lovely place to be. As we've come to expect from EVs, the materials used are sustainability focused, with the Ioniq 6 making use of artificial leather, recycled plastic and even recycled fishing nets to create this beautiful space.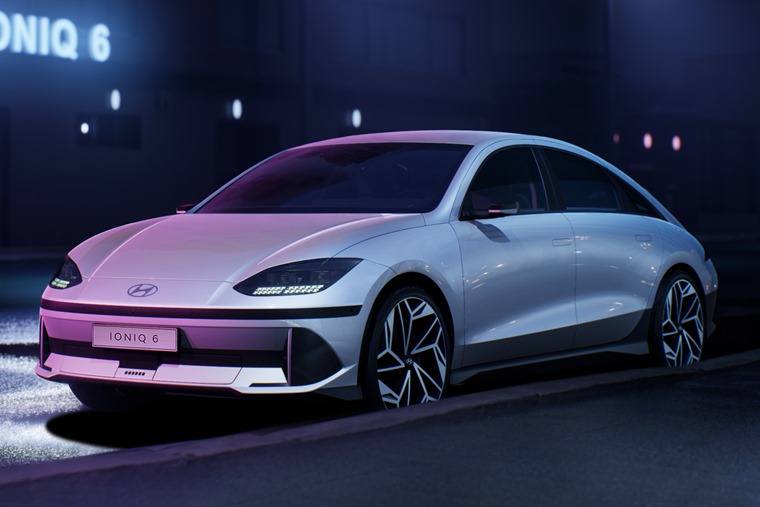 Hyundai Ioniq 6 drivetrains
It might not share its looks with the Ioniq 5, but it does borrow its platform and that's no bad thing. This means that from launch it'll be on offer with 800V electrical systems compatible with rapid charging of up to 350kW.
From launch, it'll be offered with 53kWh and 77kWh battery packs, meaning that models with the larger battery will be capable of up to 379 miles between charges. The system's rapid charging capabilities mean you can expect an 80% recharge in well under half an hour.
All-wheel drive and rear-wheel drive models will be offered and, while specs for the rear-drive model are to be confirmed, we know the all-wheel drive version with two motors will produce 324hp and 600Nm of torque. We'll bring you further specs as and when they are revealed.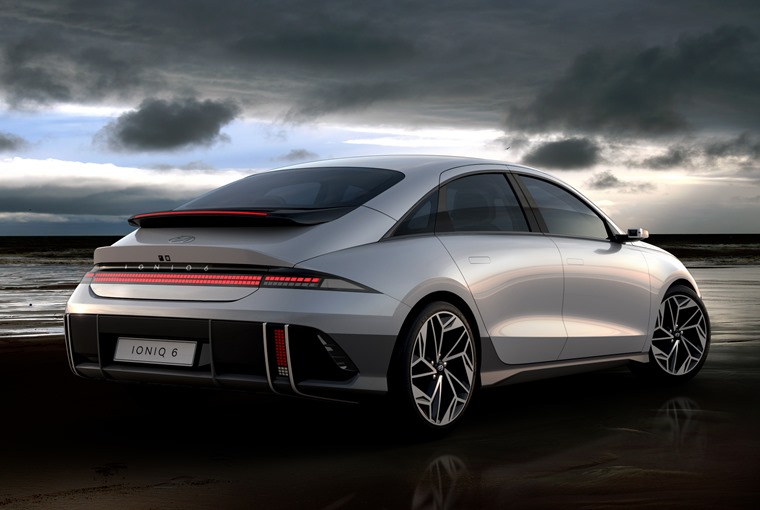 Hyundai Ioniq 6 release date
There's no news on when deliveries will commence, but lease deals are available now. The advertiser will be able to let you know when you can expect your Ioniq 6 when you speak to them.  Hit the button below to compare prices and find the best deal for you.