Citroen e-C4 X now available to lease
Citroen's new e-C4 X EV is now available to lease. Borrowing styling from the existing e-C4, while also taking inspiration from the recently revealed e-408.
Hit the button below to compare lease deals, or read on for everything you need to know.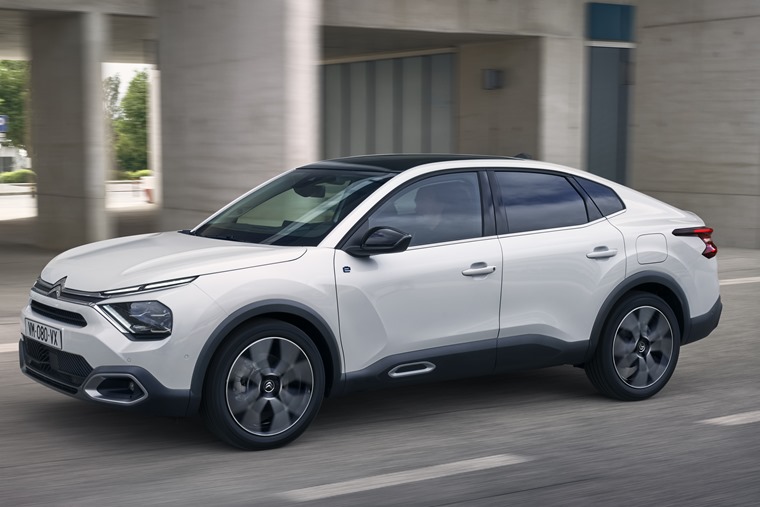 Compare Citroen C4 lease deals
Citroen e-C4 X fast facts
Sits between C4 and C5 X
SUV-coupe styling
50kWh battery for 224 miles of range
Spacious interior and 510-litre boot
Alternative to Peugeot's new 408

Citroen e-C4 X styling
At first glance the e-C4 X borrows much of its styling from the standard C4 crossover. In fact front on it almost looks identical. However, this changes round the side.
The e-C4 X is longer and larger, and where the C4 can be considered a pseudo SUV, the e-C4 X takes it to another level. This is a true SUV coupe, with a silhouette similar to the Renault Arkana among others.
Round the back, the boot is noticeably bigger than the standard C4, with a completely fresh set of tail lights also present.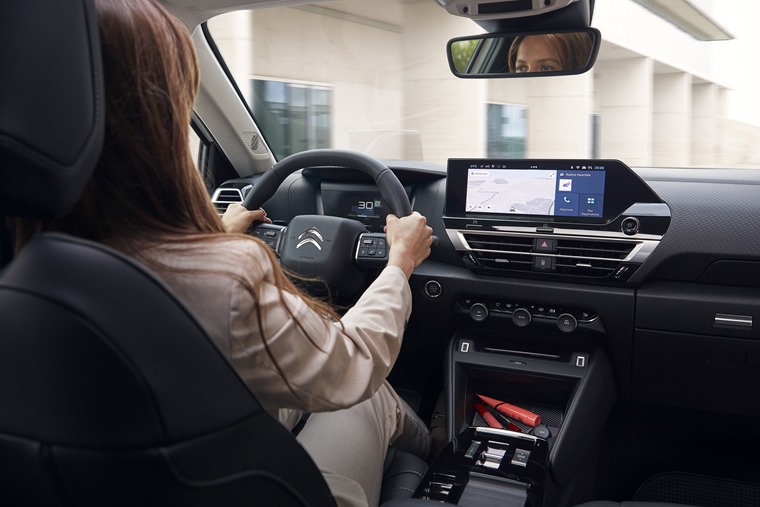 Citroen e-C4 X interior and tech
From the driver's seat, lots of tech is immediately recognisable as being borrowed from the C4. That means a large floating infotainment screen and a digital driver display. Aside from the heating and climate controls, there aren't many physical buttons.
The cabin is also larger than the standard C4, with its low roofline only extending downwards from the boot back – that means plenty of space for rear passengers whether they are children or adults.
The boot itself offers 510 litres of luggage capacity – that's significantly more than the C4's, and on par with many SUV-coupe rivals such as the new Peugeot 408.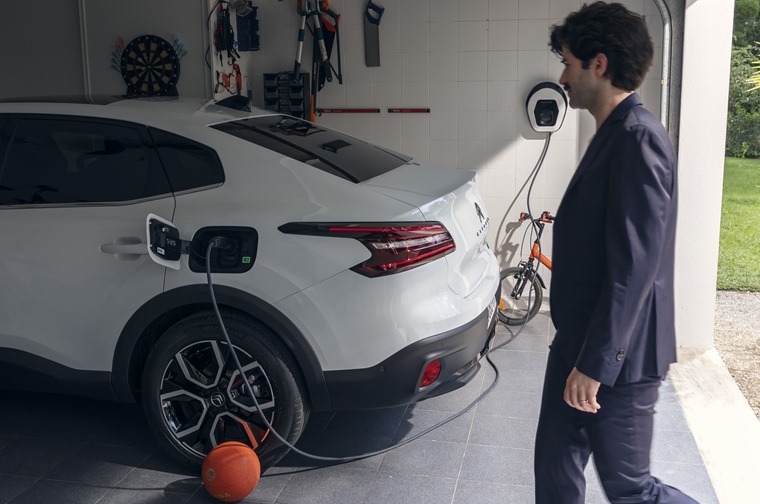 Citroen e-C4 X electric drivetrain
In the UK, the e-C4 X will only be available as an EV. From launch, all models will come with a 50kWh battery and a 136hp electric motor. Its drivetrain can be recharged from 10% to 80% in 30 minutes if you use a rapid charger.
0-62mph takes less than ten seconds and 224 miles of range is possible between charges according to Citroen – around the same as the standard e-C4 (217 miles).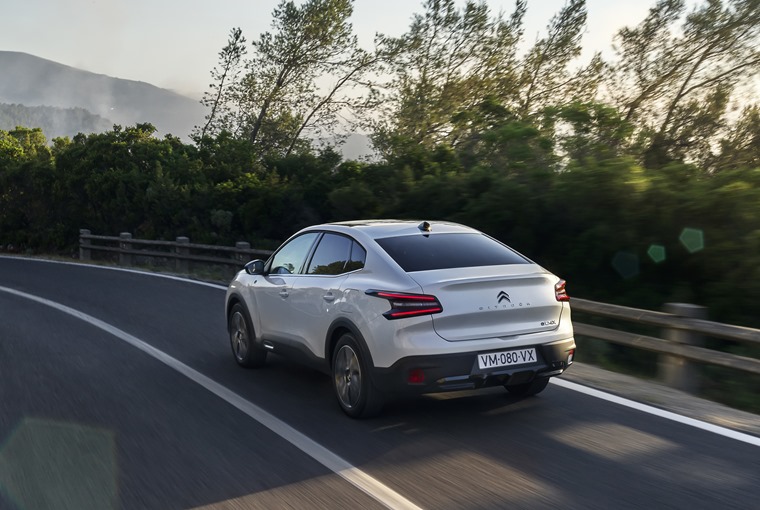 Citroen e-C4 X release date
No list prices have been confirmed, but we reckon the e-C4 will cost from around £34,000 when it arrives in the UK. We expect the car to go on sale during the second half of 2022.
We'll bring you the very best leasing plans as soon as they are revealed. In the meantime, you can check out deals available right now on the standard C4 by hitting the button below.