The best automotive April Fools' from over the years
Sorry: you can't really lease a 55 year-old Citroen Ami for £100 per month. But a new Ami EV might be a viable alternative. But we're far from the only automotive company to play hijinks on April Fools' Day.
April 1st might be the only date on the calendar when big brands can clown around, and car makers have historically been more willing than most. Here's some of the best automotive April Fools from today and over the years.
Caterham gets into catering
After years making kit cars, Caterham is purportedly launching a new food division. So-called Cater-ham's is a self-assembly kit that allows users to construct their snacks in the same way they do their cars.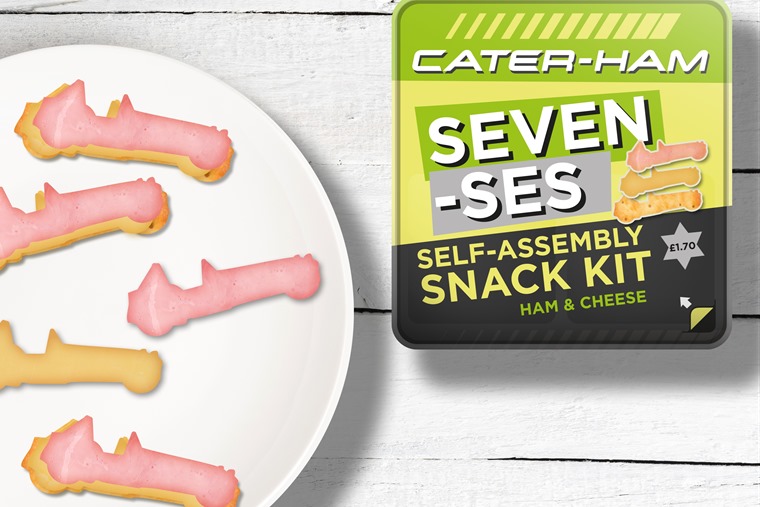 While burning one litre of petrol produces around thirty-five Megajoules of energy, lab tests revealed a single 95g pack of Cater-ham Sevenses to contain enough calories to power an adult human for 24 hours straight.
Isuzu comes up short
Fancy a pick-up that's as nifty around town as it is out in the country? Look no further than the limited edition Short Wheelbase Single Cab pick-up aimed specifically at urban dwellers.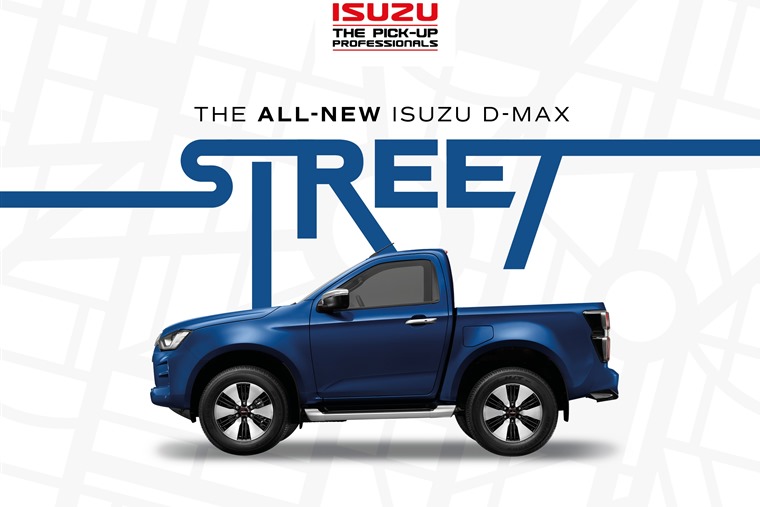 The new D-Max Street model will only be available for a very limited time and is available in any colour the customer chooses, provided it is blue. Perfect for the tight and narrow city confines, the D-Max Street is also incredibly easy to park in small spaces, thanks to its compact dimensions.
Honda's pet Co-Pilot seating
Honda has launched a brand-new range of front passenger seats for pets, the Pet Co-Pilot Front Seat.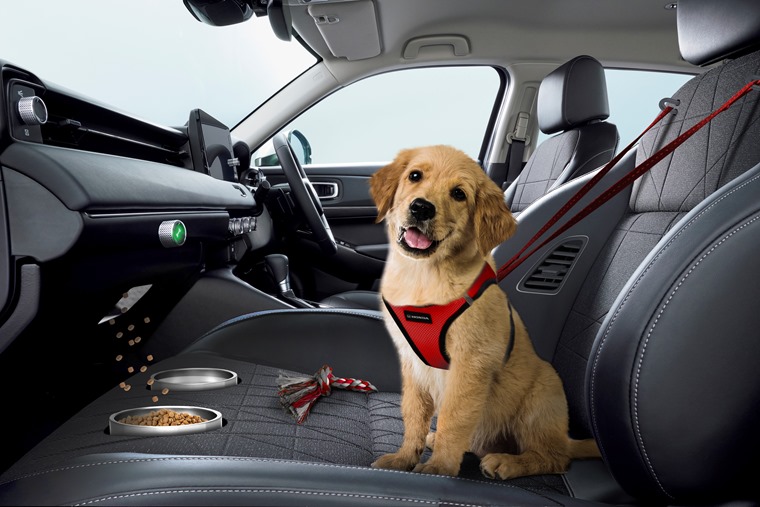 On sale from Friday 01 April, 2022, the Dog Co-Pilot Front Seat will be available first, joined later in the year by variants for cats, hamsters, guinea pigs, rabbits and fish. A multi-storey seat for gerbils will follow in spring 2023. Hmmm.
A few from the past…
Dacia launches DUSTAR
Dacia's next mission is sending a Duster into space. Named DUSTAR, the innovative, out-of-this world venture represents a new dawn in value-for-money space travel with its initial voyage confirmed for today.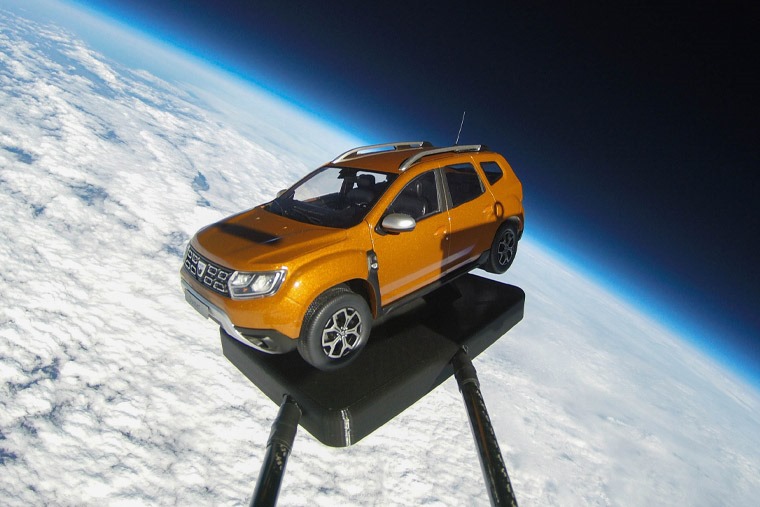 Dacia pulled out all the stops for a launch event which saw a Dacia Duster soar to space. You can watch the video here.
From Volkswagen to VOLTswagen
Earlier this week, Volkswagen posted, and then removed, a press release on its website to announce the name change to continue their drive for electrification. However, a report has suggested this was a marketing stunt. Surprise, surprise.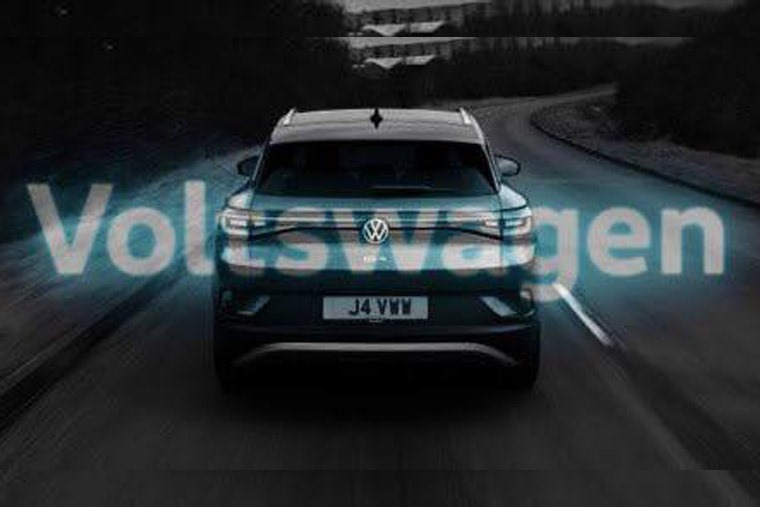 It was also reported that VW's shares fell almost 3% at one point yesterday. It has certainly got us talking about Volkswagen and electric vehicles, but has it been worth it? I'm sure we'll find out soon.
The Fiat Panda Hawaii… perfect for making fwends
To celebrate the 10th anniversary of The Inbetweeners, Fiat has created a tribute to the iconic Fiat Cinquecento that starred in the show.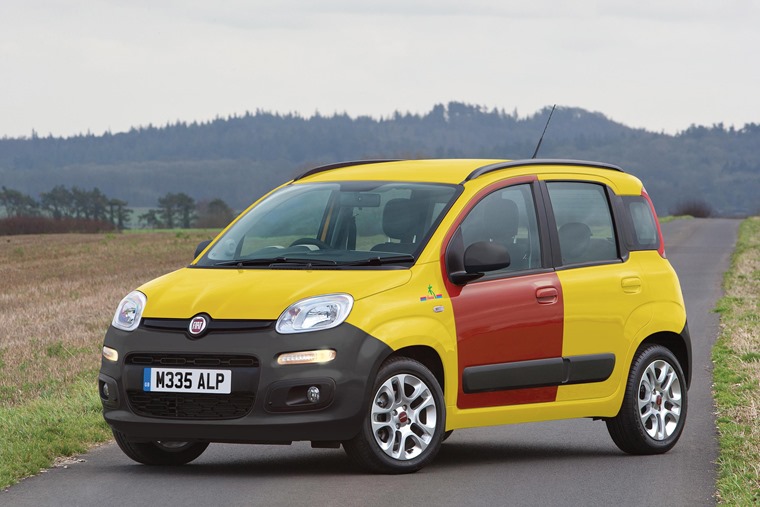 Finished in distinctive yellow with a pre-dented red passenger door - just like Simon Cooper's in the show - each one of the 1,419 Hawaii Editions made will feature a period-style M-registration plate, black plastic bumpers and a radio-cassette player in place of the standard infotainment system.
Optional extras include an anti-squirrel-collision system and mild amphibious qualities to protect the Panda Hawaii should it eventually end up in a pond. The first 14 customers to order a Panda Hawaii will be given four free tickets to Thorpe Park, including queue-jump passes for the front seats of Nemesis Inferno.
Hyundai's 'Click to Fly' Delivery Service
Hyundai put out a flyer of a Fool's joke last year… literally. We've all heard of Click to Buy websites, but have you ever heard of a Click to Fly?
Following Amazon's lead, Hyundai put it about that customers could order a car on its website and have it delivered by drones. This hydrogen-powered airborne delivery service could supposedly carry up to 2,000kg and deliver your new vehicle to you in just two hours. Yeah right.
A Dacia Sundero anyone?
Despite it being 1 April, the wintery weather is still hanging around. But fear not – Dacia has the perfect solution with its Sundero. By purportedly kitting out its back-to-basics supermini with a sunbed, you can top up your tan on the way to the office.
We're not sure if this rather pricy option fits in with Dacia's value for money ethos though, and we can't help but think the Tandero would have been a more fitting name…
We saw right through this one…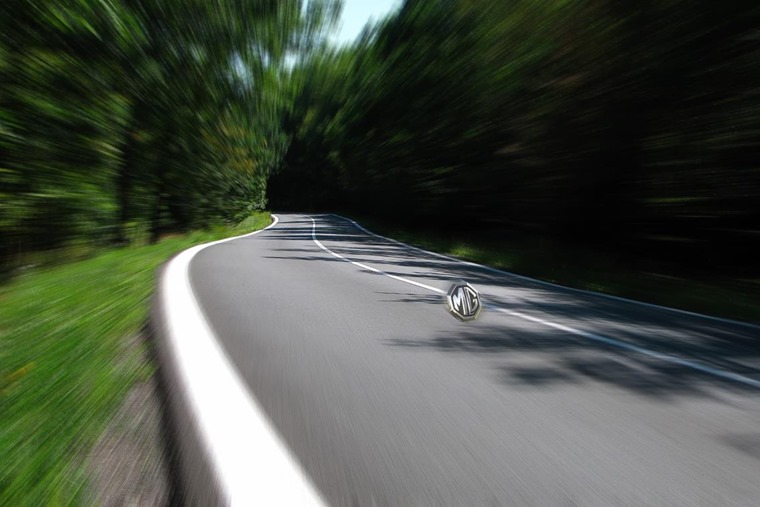 How many MGs do you see on a daily basis? Not many is probably the answer. However, that's probably due to the revived brand not really being a popular choice, rather than the fact they're actually invisible.
That said, the Chinese-owned company apparently put its designers to work – including the renowned Avril F'ouil and Professor C Thrue – to create the world's first invisible car. While it's a handy at avoiding parking tickets, there might be a few legal issues with this one.
BMW dDrive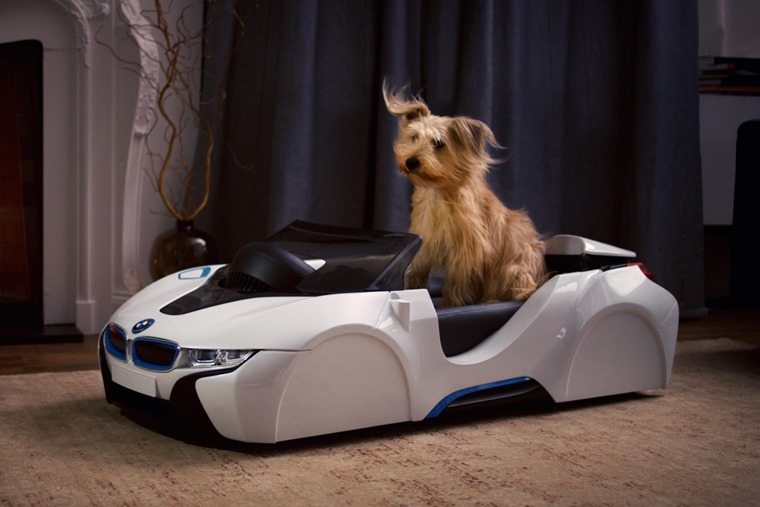 Does your dog love cars? Do you love your dog? Then it's a non-brainer: you must get them BMW's dDrive basket*. Kitted out with some 'turbo fans' that literally gets the wind in your pooch's hair, it's a perfect alternative if you've had enough of dog fluff in your own car.
Customisable options include Nappa leather and 12 different colours, meaning it can be personalised to match your dog, too.
dDrive basket not actually available, just in case you were wondering.
Talking of furry friends…
It might have been replaced by the Karoq, but the lovable Yeti was the subject of a great Fools' joke a few years back.
The Czech company covered one tip to tail in white faux fur; it's so perfect we wish it was true. "The fur is so thick and luxurious that during our tests in the Arctic Circle, our test drivers didn't need to use the heater," said one fictional developer in 2014.
Sadly on this occasion, it was just Skoda being silly, although it's not entirely unfeasible considering Skoda did wrap a Superb saloon in real leather.
Another zinger from BMW…
You could understand why some would be suspicious of BMW's invitation to swap any old banger for a factory-fresh 1 Series.
However, the joke was on the sceptics this time after the advert placed in New Zealand's Herald newspaper turned out to be legit as shameless Tiaana Marsh drove to BMW's Newmarket dealership in her ageing Nissan Avenir and left with a sparkly new 1 Series.
Watch BMW pull off the ultimate bluff-calling:
BMW has been at it for years
…since 1983 in fact, when they touted the rain-deflecting open-top car.
It came with an air duct in the top of the windscreen which blew away any rainfall, keeping the occupants bone dry. Yes quite, although BMW's April Fools' did improve over the years, peaking with 2011's M3 pick-up truck, which was actually produced as a one-off.
In that time, we've also had the moveable steering wheel which switches sides when British drivers cross the Channel, and the slightly scary magnetic towing system from 2009.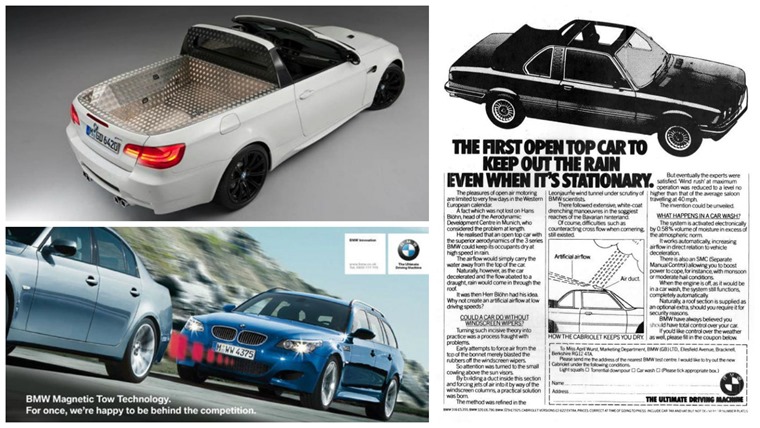 Mazda's four-seater MX-5
The idea of stretching Mazda's iconic two-seater roadster teeters on sacrilege and the tweet sparked some genuinely outraged reactions, but some nutters seemed to quite like it.

Hyundai's i10 Popemobile
Another entry for the 'don't go there' category.
The i10 has certainly earned its stripes as an urban runaround, but if you were going to adapt a car purely for papal transportation, this plucky city car wouldn't be the ideal starting point. And that's why it's funny.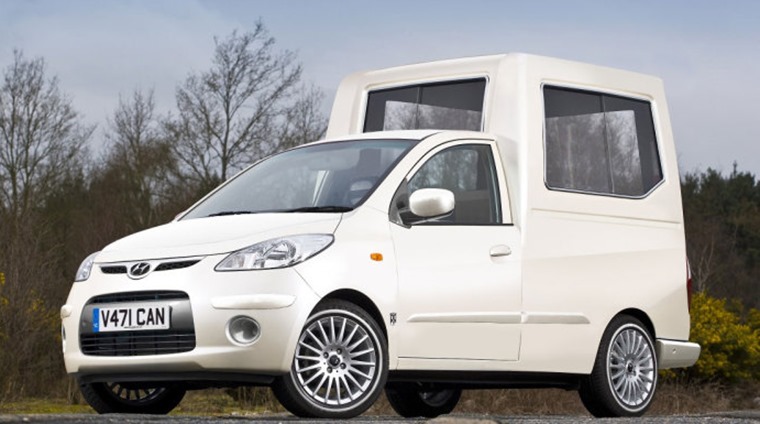 Merc's hot Sprinter
This mocked-up Sprinter 63 S supposedly packed a four-litre twin-turbo V8 with 503bhp and could race up to 62mph in just over five seconds.
Seating six, the interior was as luxurious as any Mercedes you care to mention too. Probably the thirstiest and least fleet-friendly commercial vehicle ever but there's a tiny part of us that wishes this makes production one day.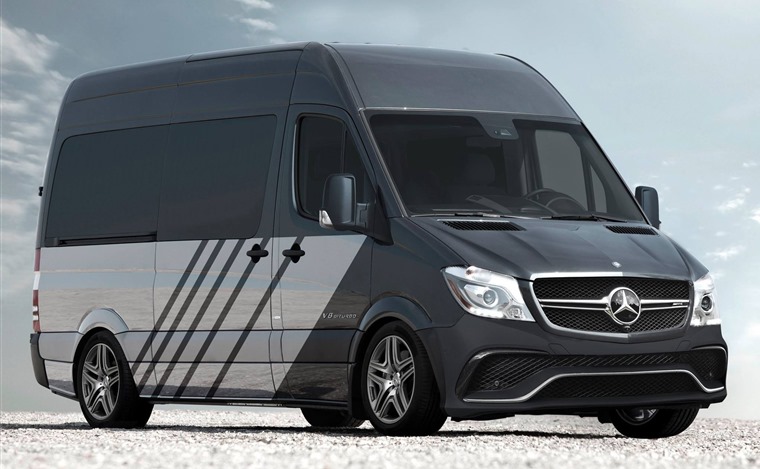 Honda's emoji number plates
We've all seen some dodgy number plate fonts, but last year Honda took personal plates to a whole new level. Purportedly responding to demand from younger drivers, it announced that it was in talks with the Driver & Vehicle Licensing Agency to introduce the new system.
Apparently, 96% of respondents aged under 30 indicated a preference for emojis rather than traditional lettering. There's no joking around for Honda though, that has an all-new Civic on the way.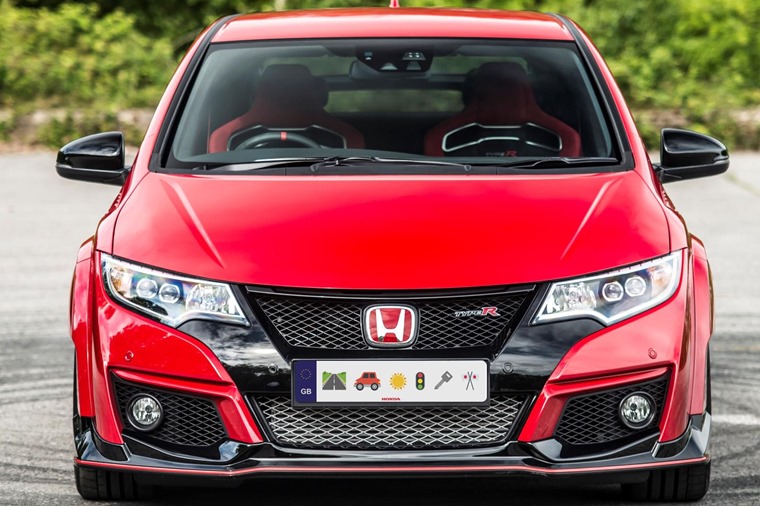 Don't mind DIY? How about the i'Kia?
Back in 2007, Kia took a leaf out of Caterham's book and offered its car in flat-pack form. Arriving at dealers in flat-pack form, the so-called "Concept i" allowed customers to choose their preferred engine, transmission and body style, before taking it come and building it themselves.
A Kia spokesman said: "The hard part is getting the instruction manual right and all the right parts in the boxes and that's where we have spent our time." With an Allen key included in the package, what could possibly go wrong?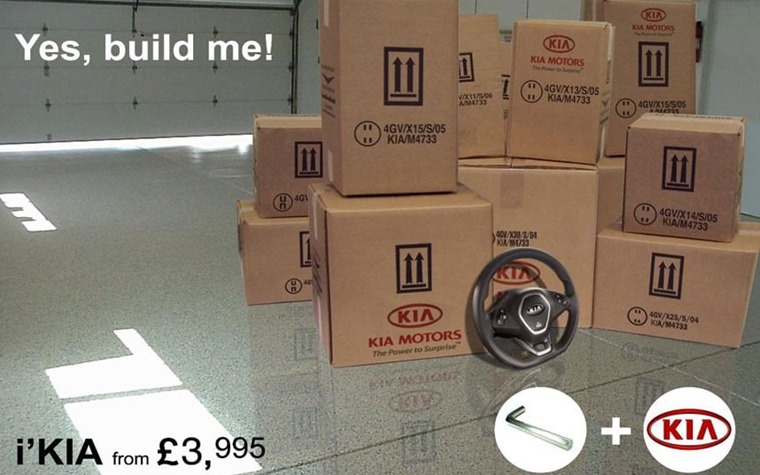 What kind of silliness have you fallen for this time around?